Sponsored content:
When KidsTLC had to cancel its popular annual benefit last year because of Covid concerns, they did what any good organization would do. They started throwing all their efforts and energies into planning a fabulous event in 2021.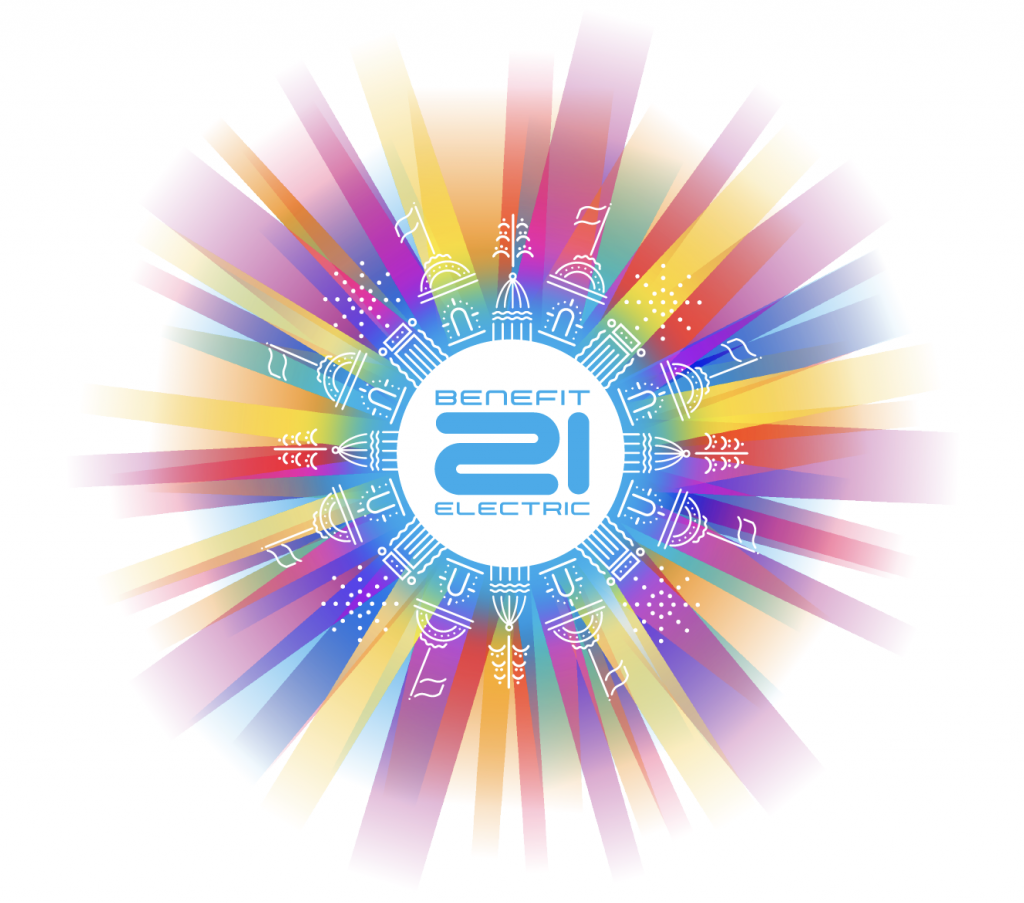 The result is Benefit21: Electric, which is happening on October 9th at J. Rieger and Co. in the East Bottoms. (Fun fact: KidsTLC is the first charity Lucy and Andy Rieger donated to, and they have also served twice as chairs for the event.)
For nearly 50 years, KidsTLC has been transforming the lives of children and families experiencing mental and behavioral health challenges, developmental trauma, and autism. Over the last decade, their mission has grown to meet community needs by implementing innovative new programs—including outpatient services and family support. All funds raised at this event will go towards those transformative programs.
Forget a stuffy sit-down dinner. Instead, KidsTLC is pulling out all the stops this year for an unbelievable night of festivities. The evening's electric theme pays homage to the location of the event says Rojanae Williams, the director of philanthropic engagement and special events at KidsTLC. "The distillery is located in Kansas City's historic Electric Park," says Williams. "Our theme is all about creating energy and moving forward as KidsTLC expands in 2021. The excitement about growing our campus to help so many more children will radiate throughout the event. It's also about celebrating our donors and community whose support never stops. Truly, it's a night that's really focused on an amazing guest experience which translates to fundraising dollars."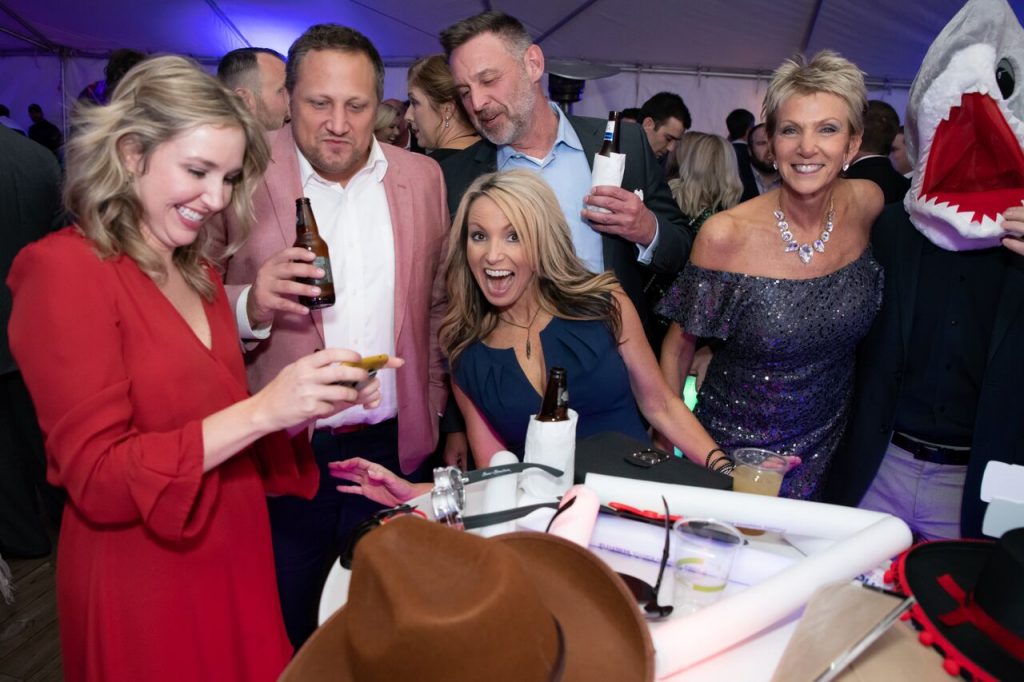 VIP Experience and Sell Out Crowd
Funds raised will have a terrific impact on the children living on the KidsTLC campus and for the families of children the organization serves, says Williams, who adds the festivities will activate every space in the distillery. "It's going to be a night of incredible food and drink," she says. "And there's going to be a VIP experience to kick off the evening. VIP guests will have exclusive access to the tasting room and gorgeous new covered patio space at J. Rieger & Co." Tickets and sponsorships are selling quickly, thanks to help from event chairs, Abby and Kevin Ellis, and honorary chairs, the Bleakley family.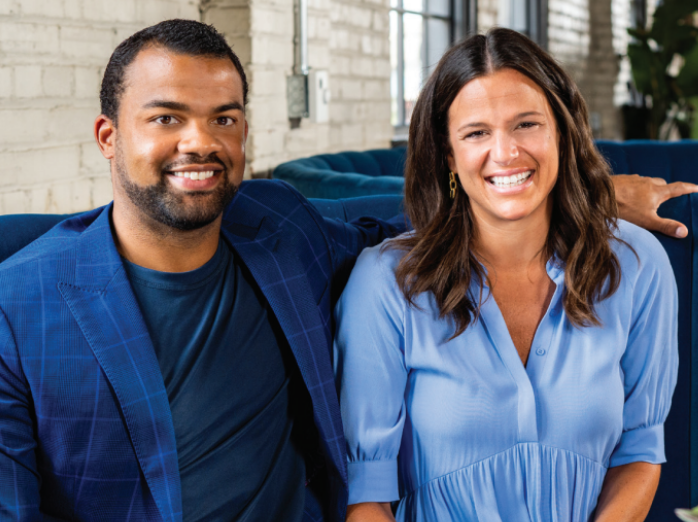 "Flipping This Event on Its Head"
Williams says that when they began planning Benefit21, they immediately decided to push the envelope. "We thought if there was ever a year to try new things, this was it," she says. "Expect there to be plenty of out-of-this-world Rieger cocktails and an endless variety of decadent food stations." J. Rieger & Co.'s new executive chef Jordan Hayes promises to impress with the planned menu.
Unlike in years past, there will be no formal program. Instead, guests are encouraged to learn more about KidsTLC in J. Rieger & Co.'s theater, where they can watch a short, inspiring video about the organization's expansive efforts.
Unique photo opportunities—"like nothing this city has ever seen," says Williams—will be sprinkled around the distillery. Guests are also encouraged to participate in an exclusive live auction in the distillery's posh Hey! Hey! Club downstairs. "We're striving for something completely different, unique, and memorable this year," she says. "It's going to be an amazing time for people, because I think everyone is ready for it."
Plus, popular DJ Ashton Martin will be spinning tunes to rev up the crowd for a lively after-party event. "Ashton is part of our KidsTLC family and loves to be innovative," says Williams. "We can't wait to see what he's planning, because just as the evening starts to slow down from the main fundraiser, he'll be up in the Monogram Lounge getting everyone amped up."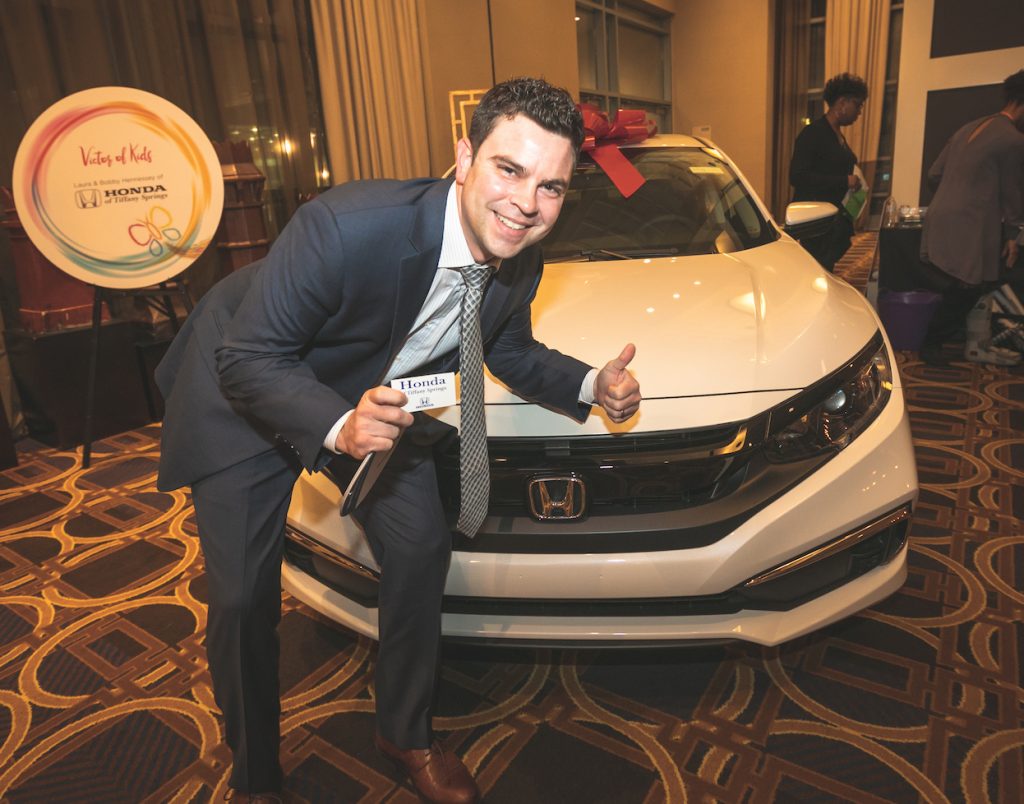 Auctions and More
Even if you can't attend the event, Williams encourages everyone to register to bid online for silent auction items and purchase raffle tickets that bolster the evening's proceeds. And one lucky winner will even drive away with a brand-new car! Laura and Bobby Hennessey of Honda of Tiffany Springs have donated a 2021 Honda Civic LX, and you don't need to be present to win it. "We're only selling 300 tickets to win that car," says Williams. "We're going to make someone very happy that night when we draw the winning ticket." Register and check out all the details at www.kidtlc.org/benefit21.
The team at KidsTLC is just as excited about throwing the party as they are about seeing everyone gather for such a good cause. "I am most excited about celebrating in person again," she says. "People who don't know about us will walk away energized and excited about KidsTLC. The ones who have been supporting us for a long time will remain inspired. This event will really focus on the transformative work we do every day on this campus and how extremely proud of it we are."
Wondering what to wear? "The energy will be electric so come dressed to impress," Williams suggests. And she adds that organizers are anticipating Benefit21: Electric to be a record-breaking fundraiser. "This will hopefully be our highest fundraising event to date," she says. "With tremendous support from our staff, volunteers, community partners and all the people showing up for a great cause, Benefit21 is definitely staged to break some records."