It's official—the new J. Rieger & Co. Distillery is open for business. It's also open for camaraderie, hobnobbing, kibitzing, and plenty of imbibing. After two years of planning and nearly ten months of relentless construction, Kansas City's newest crown jewel flung open their doors today to plenty of fanfare.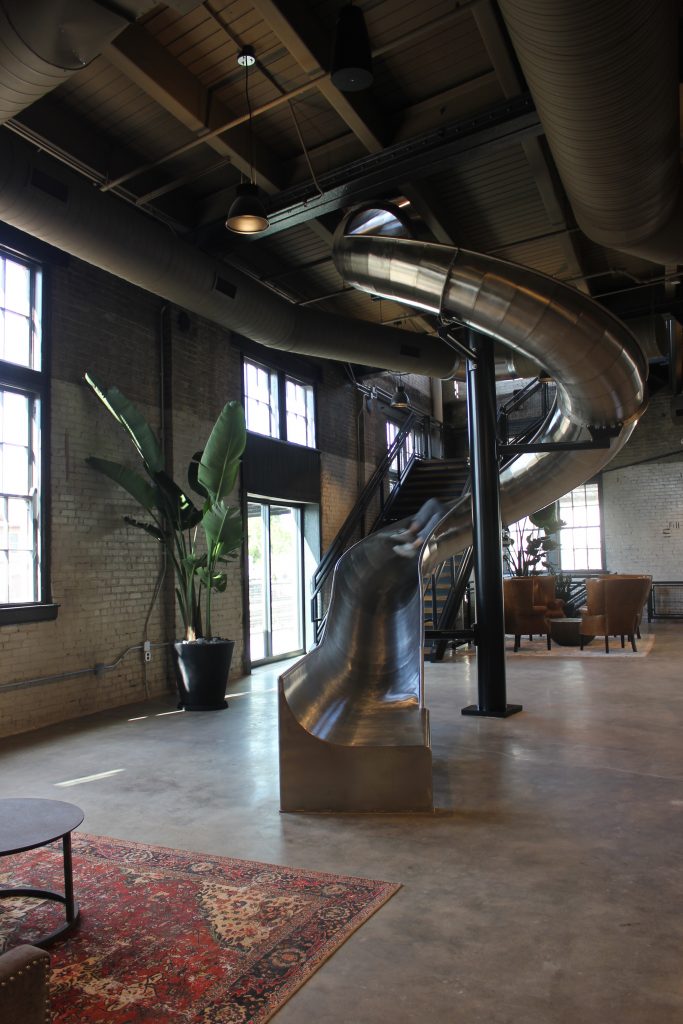 Even better? The space is unlike anything Kansas City has seen—three uniquely designed floors to spotlight Rieger's storied past and their continued success in the metro. (Our favorite design element? The giant, meandering slide that guests can use to get from the second floor to the main level. Yes, Virginia—a 40-foot slide. Stairs are so five minutes ago.)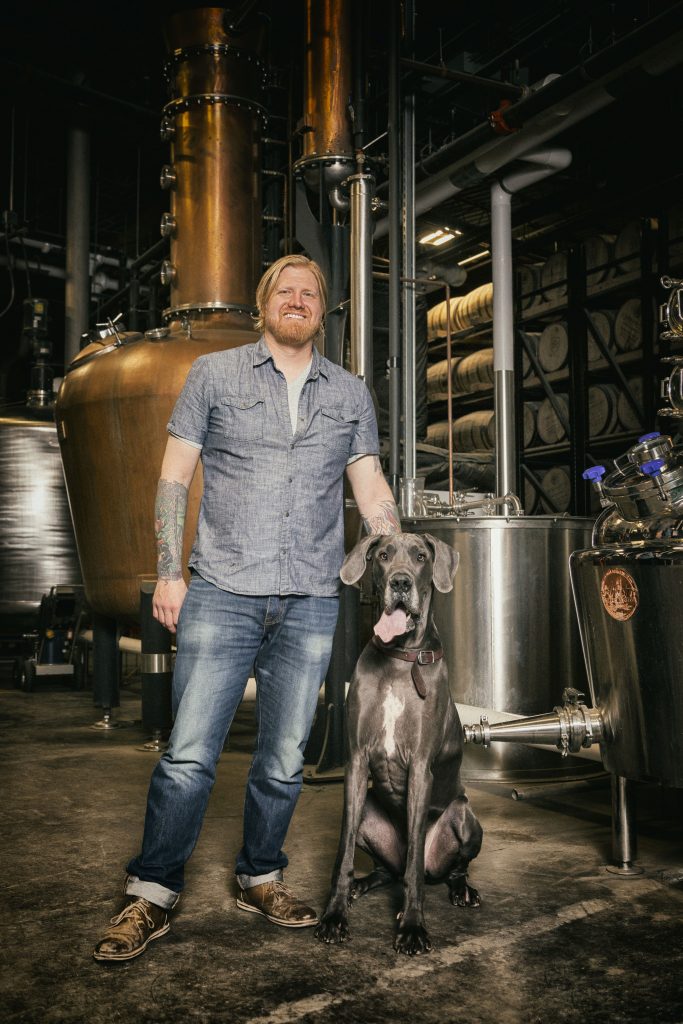 Located in the old-school Electric Park neighborhood, just east of downtown Kansas City, the distillery is just a hop, skip, and jump from River Market. For co-owner Ryan Maybee, he's just excited to see the team's vision finally come to fruition—and in a historic location to boot. "We're in a neighborhood that's been ignored for decades in Kansas City, but has a tremendous rich history that was very important to the growth and development of Kansas City in the early days," he says. "I really want them to know about the history of the building and the neighborhood and what it means to the city."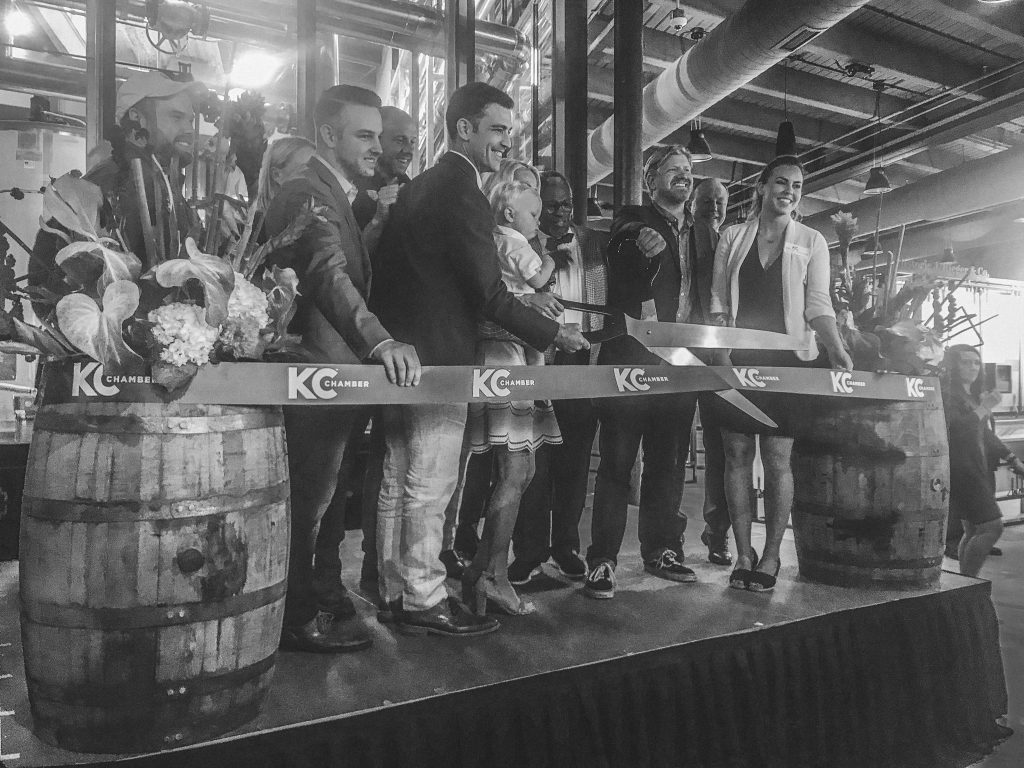 During a ribbon cutting today, co-owner Andy Rieger laughed and thanked everyone for putting up with his "insanity" over the last few months. What started with Rieger and Maybee hand-bottling and hand-labeling spirits has now blossomed into a massive, multi-million-dollar liquor emporium with over 60 employees. "I'm proud of the team we've put together and how committed and dedicated every single person is to making this a success," says Maybee. "The amount of work that went into building this is mind boggling. Everyone around us has been offering support. It's been overwhelming. It's incredible."

Daily tours of the new facility will begin in earnest on August 1st—and guests will be surprised to see all the nooks and crannies tucked away inside the distillery's fishbowl. Want to have an intimate dinner party? Need to throw an out-of-the-box corporate meeting? There are plenty of private spaces nestled away that are perfect to impress clients or friends. There's also a 3,000-square-foot historical exhibit, a mercantile gift shop, and a slide. Oh yeah, it's worth mentioning twice.

So, if you're overdue for a night out or need to impress a date, may we suggest a jaunt over to the East Bottoms for an adult beverage. We're fans of the nuanced (and dimly lit) Hey! Hey! Club located downstairs. With its intimate, 1940s-esque feel and beautifully crafted cocktails, you'll feel like you've stepped back in time. "This is still hospitality—even though we're making booze," says Maybee. "At the end of the day, that's why we do this—to make people happy."
Well, goal achieved.