Sponsored content:

Have you spotted signage at schools or businesses for idle-free zones? Or noticed SkyCast updates as you watch the weather reports on local news?
These resources—and many more—are all part of the Mid-America Regional Council (MARC)'s Air Quality Program. For more than 25 years, this program has served the Greater Kansas City region with one goal in mind —to keep our air clean.
That goal is especially important during the Kansas City region's notoriously hot and muggy summer months. MARC offers air quality resources to businesses, schools and consumers to help them understand the importance of clean air and simple steps we can take to improve the region's air quality.
First, a quick primer on ozone and why it's a more pervasive threat during the summer.
Ozone 101
Ozone is one of the biggest threats to the city's air quality. As MARC's Air Quality Planner Doug Norsby explains, ozone is created by two precursor chemicals: volatile organic compounds (VOCs), commonly found in solvents like paint and gas; and nitrogen oxides (NOx), the result of burning. NOx are commonly released from vehicles, airplanes and power generation.
"Those two chemicals get in the air and, in order to react, they have to be in sunlight," Norsby says. "We have long summer days, which provide extra time for that chemical reaction to take place. And if there's not much wind, that's when ozone really gets going. You don't always see it, because ozone itself is invisible, but as a component of smog, you'll start to see that associated haze."
The good news? Small behavioral changes — especially this time of year — can improve air quality in the Kansas City region and help everyone breathe a little bit easier.

Six Easy Ways You Can Help Improve Air Quality
1. Limit idling: If you're in a drive-through, the school pick-up/drop-off line, or waiting for carry-out and you'll be idling for more than 30 seconds, turn your car off. Norsby says this will help both your car and the environment.
2. Drive the speed limit. With less driving and commuting as a result of the COVID-19 pandemic, Norsby says the Air Quality team has shifted this year's messaging to better reflect our evolving reality — more emphasis on walking and biking, for example.
Although fewer people have been on the road recently, Norsby says law enforcement agencies have seen an uptick in speeding. Maintaining the speed limit helps keep you and other drivers safe, and it also helps our air quality. Speeding cars burn through fuel more quickly, creating NOx. Now, more than ever, embrace cruise control!
3. Grill with a charcoal chimney. You may not be inclined to throw a big backyard party during a pandemic, but don't let that stop you from enjoying a summer barbecue with members of your household. If you own a charcoal grill, consider using a charcoal chimney instead of lighter fluid. Lighter fluid is the least desirable option when grilling, because it emits VOCs and it affects the taste of your burgers. If you're in the market for a new grill, consider a gas grill. Gas grills are more efficient than charcoal grills, especially natural gas grills, which produce even fewer pollutants than propane grills.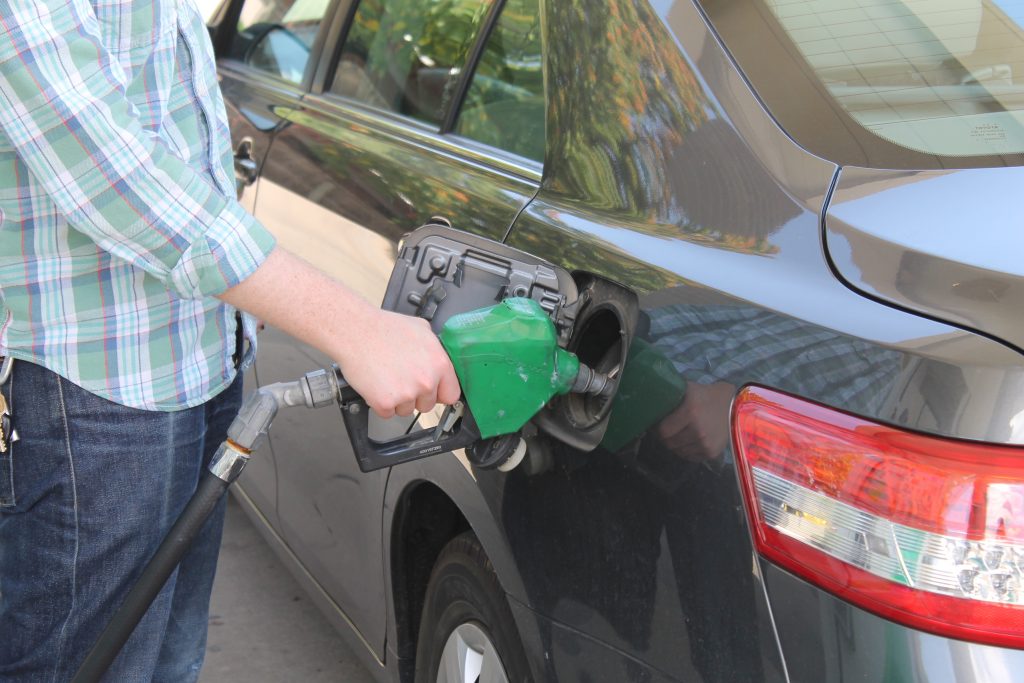 4. Shift your schedule: You've probably heard suggestions to mow your lawn or fill up your gas tank during summer evenings. These activities will emit ozone precursors, which, in the evening, don't have as much time to interact with the sun before it sets.
Conversely, if you want to spend time outside walking, jogging, or gardening, plan to do those activities in the morning when the air is likely to be fresher and cooler.
5. Reduce energy consumption: The various appliances, devices and tools you use every day — even when you're just relaxing at home — create emissions indirectly because of the energy they consume to function. Making your home more energy efficient doesn't just help you save on utility bills; it can also improve air quality. Check caulking around windows and doors to ensure cool air isn't escaping. You can also install a programable thermostat to raise or lower the temperature to a comfortable level before you return.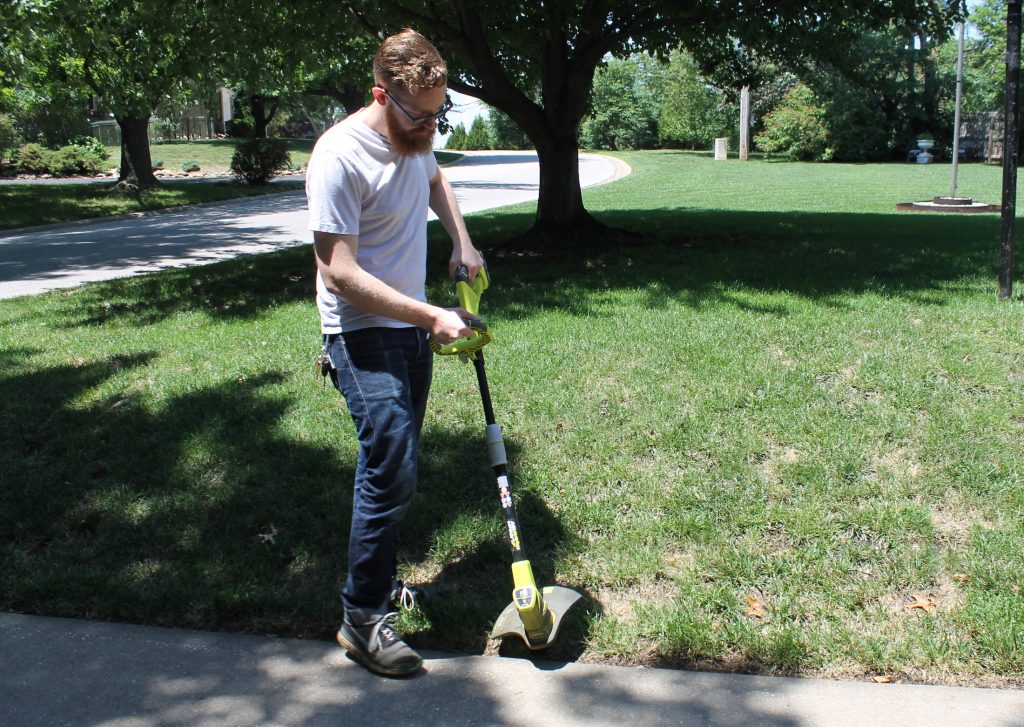 6. Switch to electric yard equipment: Shopping for a new lawn mower or other yard equipment? Consider going electric, which eliminates NOx emitted by gas-powered counterparts. Other benefits of electric mowers? They're typically quieter, which will make your neighbors happy. Keep an extra battery on hand and you'll be ready to tackle yard work on a moment's notice.
Bonus Tips: Road Trip Prep
With summer schedules and travel disrupted by the pandemic, road trips are expected to be a popular option for this year's summer getaways.
Before you head out to your destination, make sure your car has been recently maintained and checked. When your car is running efficiently, you can be confident that you'll arrive safe while reducing potential ozone emissions.
Another tip? Rather than strapping luggage or other items to the top of your car, try to pack everything in your car. If you need to bring a little extra luggage, consider a hitch rack or using a pull-behind trailer. Piling stuff on top of the car creates wind resistance, which will lower your fuel economy and cause your vehicle to burn more gas (thereby creating more NOx, one of the two precursor chemicals).
Visit www.AirQKC.org for even more tips. Your business or organization can also join the Workplace Partnership. Partners get access to resources, including the monthly air quality e-newsletter. For easy access to daily SkyCasts, follow AirQKC on Twitter.