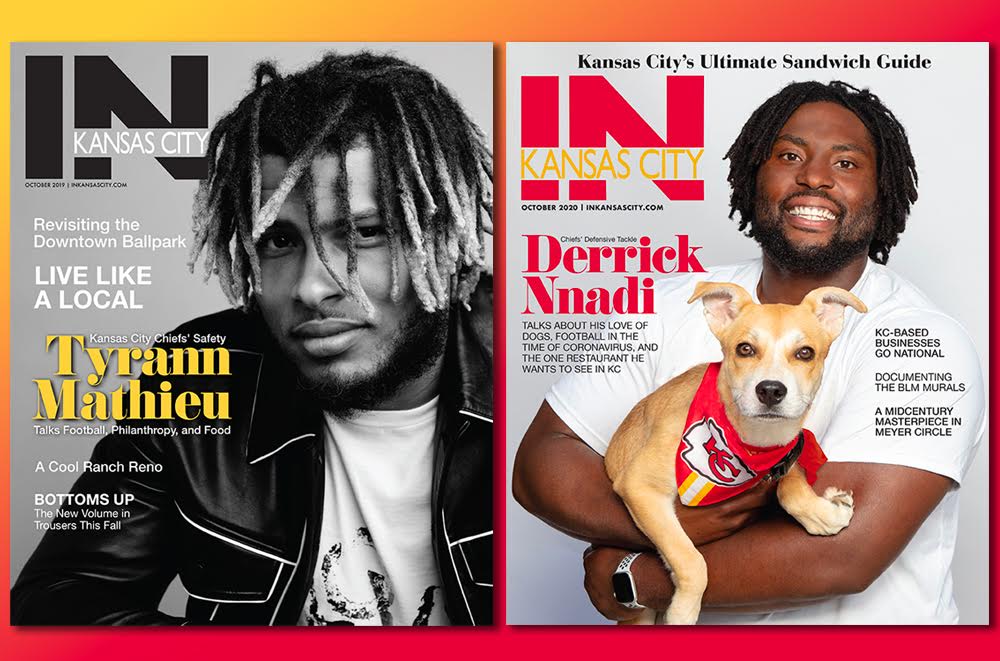 Our respective 2019 and 2020 October cover stories featured popular Chiefs players— Tyrann Mathieu & Derrick Nnadi. The two interviews—with introductions by contributing writer Cindy Hoedel—were both wildly different and surprisingly similar. (Seems both have a fond place in their hearts for philanthropy and four-legged friends.)
Here are couple of excerpts from each story. Find the full story in the links below:
IN Conversation with Tyrann Mathieu
Off the field, he tips his head down at an angle, speaks in a soft low-country drawl and wears golden-tipped dreadlocks that frame his face and dance when he laughs.
On the field, he's an absolute menace.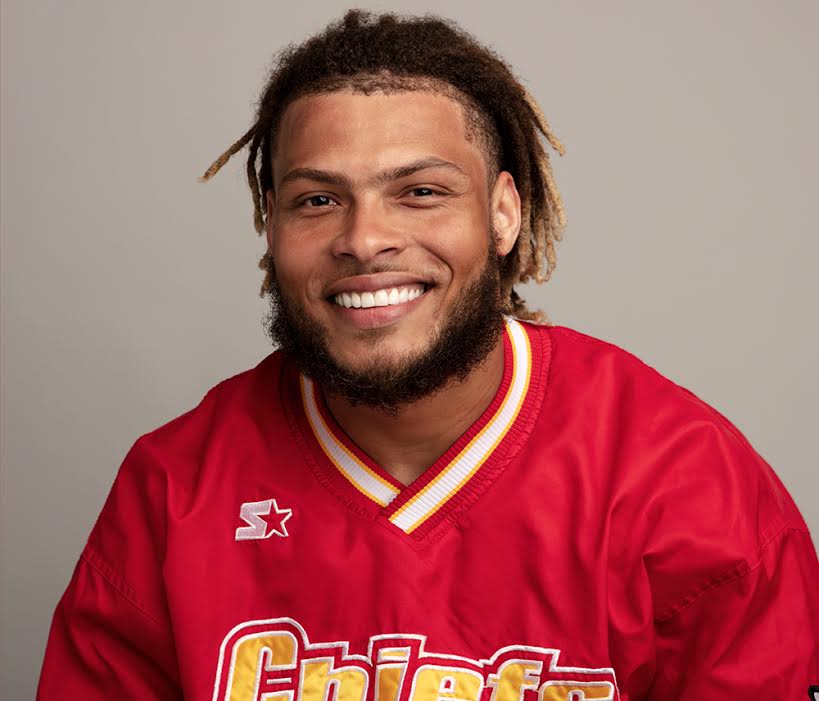 How did your fantastic nickname, Honey Badger, come about?
When I was at LSU we had a really big game on ESPN one night. We won it, and I get on the bus after the game, and my coach—now, coaches always tell you not to read press clippings but they're the first ones who do it [laughs]—so he's already online, and he's like, "Hey, man, look. They're calling you the Honey Badger." There was a link to a video he clicked on and we watched it. It was hilarious. It was this little animal just running around the jungle bossing big animals around.
I didn't like it at first. I thought I could have had a cooler nickname. But it kind of stuck. A lot of people don't know my first name, they just know I'm the Honey Badger [laughs]. It's followed me to the NFL.
So your fellow Chiefs call you Honey Badger?
No! None of my teammates call me that. I prohibit them from calling me that [laughs]. But most of the fans and most of my coaches call me that, no doubt.
In Conversation with Derrick Nnadi
The only thing sweeter than watching the 6'1'', 300-pound Nnadi plow into the opponent's backfield is watching him on YouTube effortlessly hoisting and cradling and getting covered in sloppy kisses from his 8-month-old tank of a pit bull, Saint.
Nnadi is a first-generation American, the youngest of seven children born in Virginia Beach, to parents who immigrated from Nigeria.
When did you first think about becoming a professional football player?
Man, it was before I even knew what football was. My family was watching TV and I walked in and a football game was on. I don't even remember what game it was, but I remember the Steelers were on and Troy Polamalu was just going crazy the whole game. Watching him made me like, "Wow, I want to play this."
I looked at my dad and said, "Dad, what is this?" And he said, "It's football." At that moment I was hooked.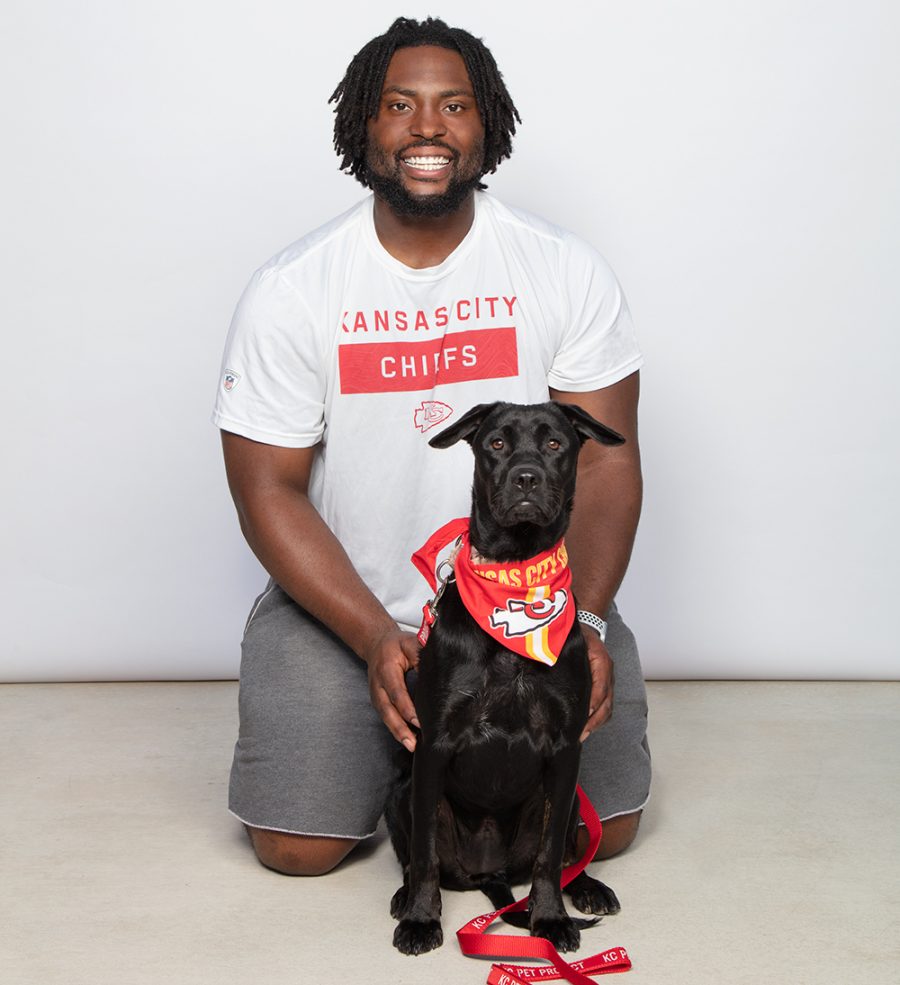 Where did you get your huge love of dogs?
I've loved dogs since I was a little kid. My father didn't really want to own a dog and my mother was scared of dogs, so there weren't any animals in the house besides us kids. [laughs]
It wasn't until my senior year [in college] that I got my first dog, Rocky, a pit bull. The funny thing was, I could not tell my parents about him. It was so hard to keep it a secret. Whenever my parents would come visit me in college, I would literally hide him away. I would have someone watch him and I would hide the dog food, the dog treats, the dog bed, so my parents wouldn't see.
Finally, my mom—being a mom, she's going to find out about it—a couple of weeks before the last game of the year, she pulled open a random drawer full of dog treats. And after the game she pulled me aside and said, "Why didn't you tell me you had a dog?" [laughs]
Then I got Saint my first year being here [in Kansas City]