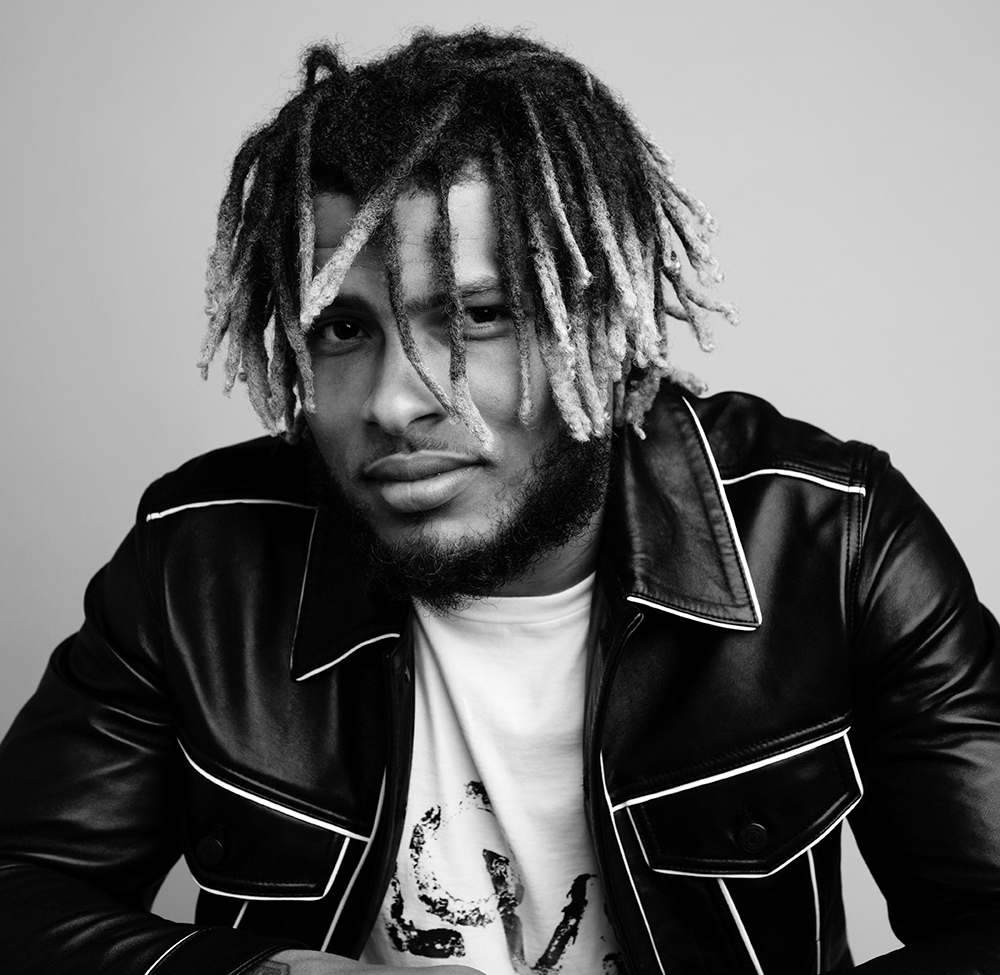 The Kansas City Chiefs have a new leader of the pack on defense, 27-year-old safety Tyrann Mathieu ("TY-run Matthew").
Off the field, he tips his head down at an angle, speaks in a soft low-country drawl and wears golden-tipped dreadlocks that frame his face and dance when he laughs.
On the field, he's an absolute menace.
A sportscaster dubbed him "the Honey Badger," after a fearless weasel native to Africa and Asia, when he was a Heisman finalist at LSU, ultimately playing in the national championship game in 2012 and being named the best defensive player in the country. He set an SEC record with 11 career forced fumbles.
Mathieu's big heartedness extends beyond the gridiron.
When he played for the Arizona Cardinals, he filmed a TV public service announcement for PETA in which he sat in a 120-degree car with the windows rolled up for eight minutes, visibly sweating through his shirt and almost passing out before he opened a door to illustrate the cruelty and danger of leaving animals in parked cars in hot weather.
After Arizona, Mathieu played a year with the Houston Texans before signing a three-year, $42 million contract with the Chiefs in March.
After playing against him in practice a few times, quarterback Patrick Mahomes said, "He's a monster." Defensive end Frank Clark described him as "a guy that's able to do everything, really good at every single aspect of football."
Recently, IN Kansas City caught up with Mathieu—in between his heavily overloaded schedule of practice, physical therapy and charitable engagements—to chat about his native Louisiana, his new home in Kansas City, his recent engagement, and his prediction for this season.
How does Kansas City compare to New Orleans, where you grew up?
Kansas City is a lot different for sure [laughs], but I feel like I'm adjusting really well. I feel like the people here in Kansas City are pretty easy going. They're nice. I think my teammates are embracing me, and that whole deal with the fans and stuff.
What are the biggest differences between Kansas City and New Orleans?
I think Kansas City is more rural. I think New Orleans is more urban and everybody is kind of on top of each other, I feel like there's less space [in New Orleans] than in Kansas City.
Have you found some places here that you like to eat?
I've pretty much tried all the barbecue. I like Q-39. I love Gates. I've eaten at Sullivan's, Capital Grille, I'm trying everything out for sure.
Are there foods you miss?
Yeah, the seafood and hot sausage patties, turkey necks, things like that. My fiancé does a good job of fixing authentic things that we used to eat down South.
When you go back to New Orleans for a visit, what is the first thing you want to eat when you get off the plane?
The first thing I grab is a hot sausage po-boy. I've gotta have it. I'm not really big on crawfish. I used to be really into it. I think I've kind of outgrown it. But every now and then I get a craving to have some really good crawfish.
What's it like to play with the Chiefs after their unbelievable season last year, going to the AFC Championship Game?
It's really fun. I think the Chiefs whole organization is really about family and football. I think they've got a good locker room, a lot of young guys and a lot of proven guys as well. Playing with the MVP of the NFL [Patrick Mahomes] is not too bad. There's a lot of good guys—players and coaches. The whole culture is just about working really hard and winning. That's what drew me here.
What is your impression of Chiefs fans? Are they different than Texans fans?
Oh, yeah, without a doubt. They are so much more into it. It kind of reminds me of LSU and how the fans there are so invested in that particular school.
Because in the NFL it can be tricky; in a lot of cities, people are from different places and like different teams. But here it just seems like everybody is a Chiefs fan. So that's the obvious thing that stands out the most. In Arizona and Texas, it's a mixture of fans, and here it's 100 percent Chiefs.
You founded the Tyrann Mathieu Foundation to help disadvantaged kids in New Orleans and now Kansas City as well. Your signature event is a celebrity kickball tournament. Why kickball?
A lot of guys put on golf tournaments, and there are celebrity basketball games for charity. I wanted to do something different, something that was closer to home. I think most of us grew up playing kickball in school and in the streets. I just wanted to reconnect with that. I've always loved the sport. I can remember us kids just having so much fun, so why can't folks now have the same fun playing kickball?
"My profession is my platform, it makes it easier for me to do what I always thought I was going to do, which is to serve other people."
Last night you were out buying shoes and clothing for a group of disadvantaged kids. Do you remember specific instances in your life where people were generous with you and it made a difference?
Yeah, definitely! That's why last night was cool, to be able to provide for kids whatever it is that they may not have. That place of service I come from, it's because my grandmother, my adoptive parents, different coaches, and teachers came into my life and really helped me financially and spiritually.
My profession is my platform, it makes it easier for me to do what I always thought I was going to do, which is to serve other people. Not just financially but make them laugh, spread positivity their way. It's a good feeling.
You spend a lot of time with kids. What do you think kids really need most?
If you ask most people, they'd probably say kids need structure, they need a mom and a dad. I think for me—who didn't grow up with those things—all I really needed as a kid was hope.
Where did the hope come from for you?
Other people believing that I could be something that I didn't necessarily think I could become.
I think that's really how we all reach our potential—by believing in ourselves, but also having other people pushing us toward certain goals. So ultimately, kids need more people in their corner.
How did your fantastic nickname, Honey Badger, come about?
When I was at LSU we had a really big game on ESPN one night. We won it, and I get on the bus after the game, and my coach—now, coaches always tell you not to read press clippings but they're the first ones who do it [laughs]—so he's already online, and he's like, "Hey, man, look. They're calling you the Honey Badger." There was a link to a video he clicked on and we watched it. It was hilarious. It was this little animal just running around the jungle bossing big animals around.
I didn't like it at first. I thought I could have had a cooler nickname. But it kind of stuck. A lot of people don't know my first name, they just know I'm the Honey Badger [laughs]. It's followed me to the NFL.
So your fellow Chiefs call you Honey Badger?
No! None of my teammates call me that. I prohibit them from calling me that [laughs]. But most of the fans and most of my coaches call me that, no doubt.
On your Facebook page, there are shots of you modeling clothes from H&M. Have you always been interested in fashion?
Yeah. I mean, not overly interested, but I've always had a sense of style in terms of what looks good on me. One of my best friends was really into that growing up, so as a kid I was always seeing different styles that my friend wore. Clothes have always been a taste of mine.
"I think every year you prepare all year long to win the Super Bowl. I think we have the team to do it. That's my prediction—we're going all the way."
In May, you proposed to your longtime girlfriend, Sydni Paige Russell, on stage at a charity event in New Orleans. Why did you pick such a public venue?
I wanted to share the joy. We've been together since college. I met her at LSU. We have a son together and we have a daughter on the way. She's really superstitious about numbers and the number seven is her number. This is the seventh year of our relationship, so it seemed like a good time to propose.
When are you expecting your daughter?
November, the week before Thanksgiving.
Can you share any of your wedding plans?
Yeah, we're going to have a destination wedding. It will probably be near Cabo, in Mexico, which is one of my favorite vacation spots. We're going to make that happen sometime next year, after the season is over.
Do you have a prediction for how the Chiefs are going to do this year?
Yeah. I think every year you prepare all year long to win the Super Bowl. I think we have the team to do it. That's my prediction—we're going all the way. m
Interview condensed and minimally edited for clarity.