Monster Jam driver Ami Houde likes anything that goes fast! She puts the power in girl power. Not only has the racer been involved with motocross for 25 years, she's been part of Monster Jam's driving brigade since 2017.  What's her fave part of getting revved up—so to speak? "The fans! I love seeing how passionate the Monster Jam fans are; being able to put on a great show for them is something money could never buy," says Houde. "Also, this career gives me a platform to be a role model for kids all over the world, showing them what can be possible with hard work, dedication and a dream!"

Since Monster Jam is coming to the Sprint Center next week, we figured Houde would be a perfect choice for our "By The Numbers" Q&A. Clearly, she was a good sport. (Get it? Good sport? We crack ourselves up.) We had to pry her out of her Monster Jam truck "Zombie" just long enough to answer all our mindless stats:
Number of Monster Jam competitions you've won: 8 event championships! I'm very proud of that number. It took me an entire year to win my first—and I just won my last six shows. Let's keep that rolling.
Number of photos taken with fans: A trillion—at least. My fans know to stop to take a selfie with me and Zombie at the pit party. They always tag me. It's become a thing.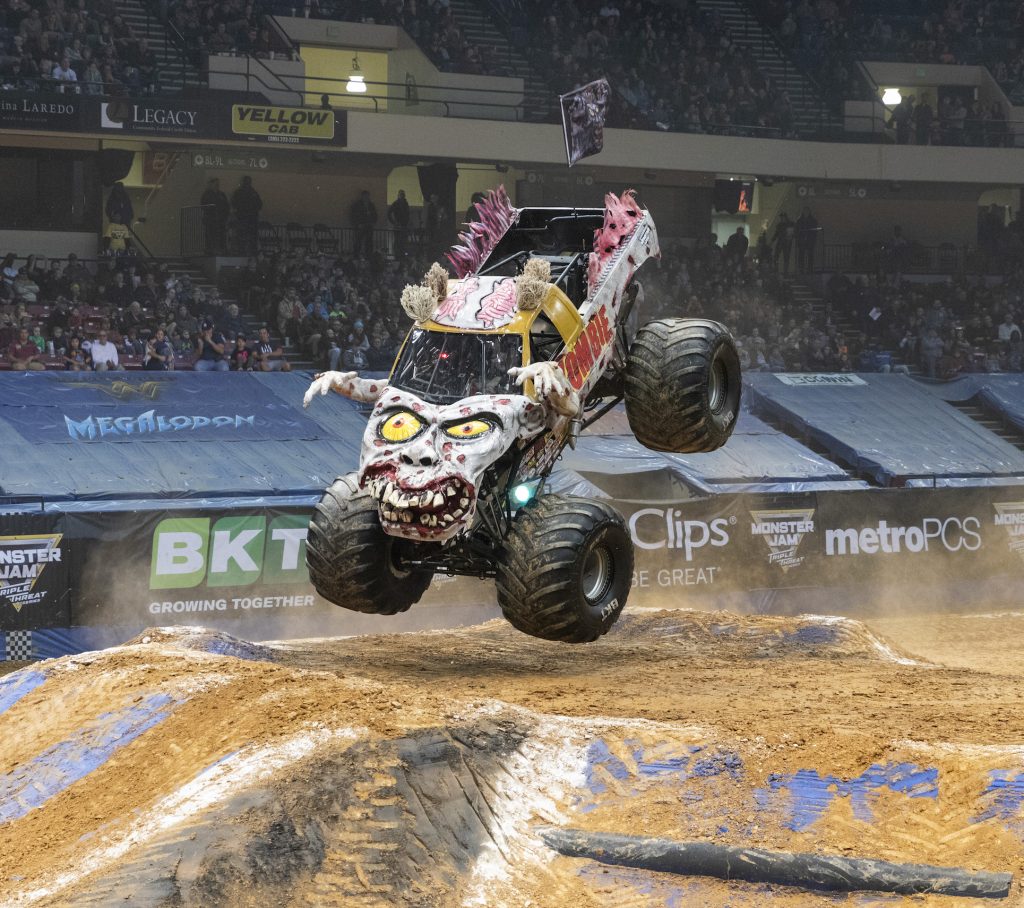 Number of donuts you've done in your truck: Too many. I'm dizzy thinking about it
Number of donuts you've eaten in your truck: A lot! It's funny you should ask—at my last show one of the building workers actually brought me a donut before each "Donut competition."  He said it would be good luck and it was. I won them all! He was awesome.
Number of times you've experienced road rage in real life: Hey, isn't every day race day?
Number of times you've experienced road rage in Monster Jam: I think my blood boils a little harder when I'm up against that Grave Digger truck.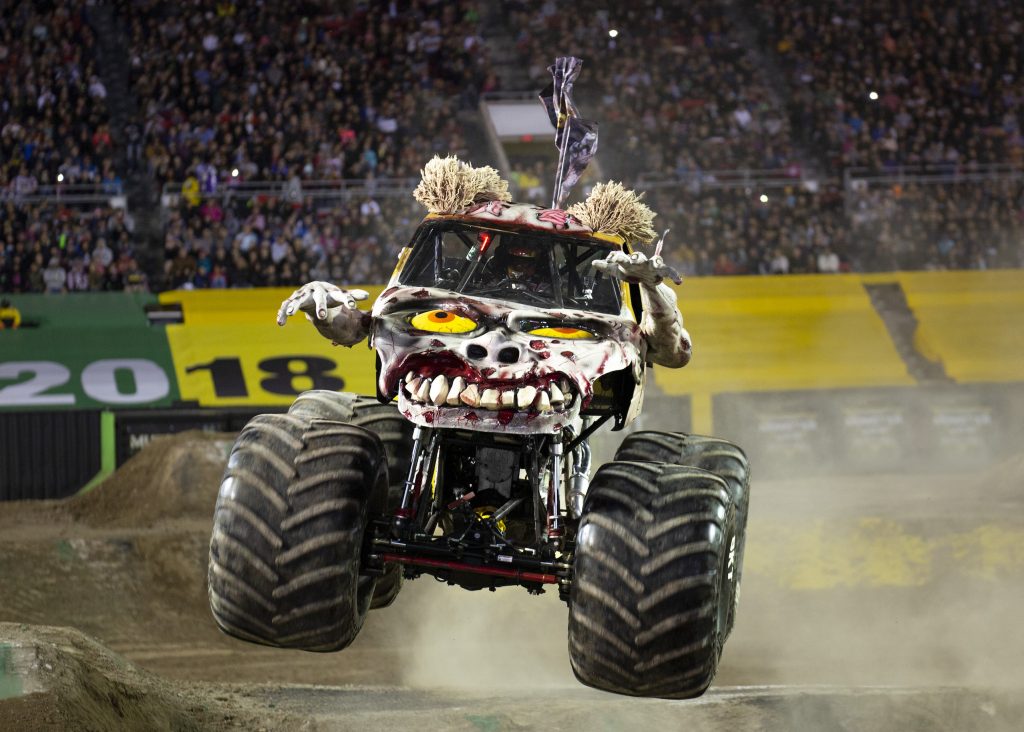 Number of times you've been behind the wheel and suddenly had to pee: Way too many—well, at least my first year. I've mastered the art of not drinking water too close to event time.
Number of peeps who follow you on social media: 167,000. I feel very honored, but I do post some funny stuff on there. Follow me!
Number of accidents you've had in real life: Can I say zero? I'm a professional driver of course!
Number of wheelies you've done: On the back tires or the front?
Number of times you've flipped your Monster Jam truck: I do it on purpose—I promise.

How many new tires do you go through in a year: 4. By the way, I just used my "phone a friend" lifeline and called my crew chief for this one.
Number of dumb interviews you've done like this one: No interview is a dumb interview, I love to share my life with the Monster Jam fans! I'm just a little girl from Winnipeg Manitoba Canada who worked really hard, with relentless dedication and self believe and here I am now living my dreams. If I can do this, you can too!