Sponsored content:

Lace up those tennis shoes (or boots—hello, fall!) and mark your calendar: the 2020 Waldo Walk is fast approaching!
A pandemic-friendly update to Waldo's annual fall festival, the Waldo Walk—sponsored by Mike's Wine & Spirits—gives participants plenty of opportunities to explore the neighborhood and support local businesses while enjoying discounts, giveaways, and more.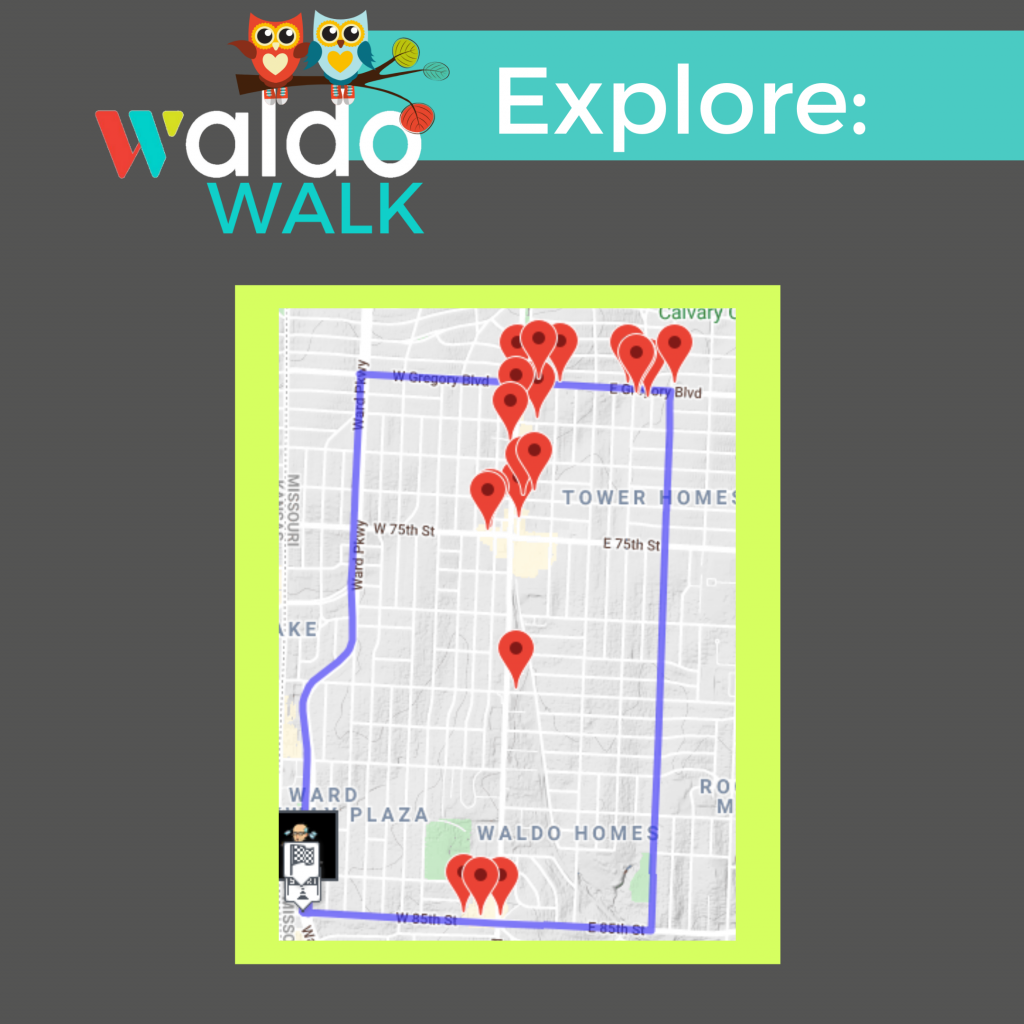 Virtual Walk 101
Waldo Walk is a virtual walk that offers lots of ways to participate. You'll use the Racery app to walk through Waldo virtually or in person. Plus, you can opt for a solo exploration or form a team. With Racery, you can set goals, log your miles, and stay up-to-date with event news.
The event kicks off September 19 and runs through September 26. Registration is now open for $10 per person. The registration fee not only gets you access to the Racery app, but also makes you eligible for special discounts and rewards from participating businesses. Here's a closer look at what Waldo businesses have planned:
Mike's Wine & Spirits
8447 Wornall Rd.
You'll want to have plenty of refreshments on hand once you've finished your Waldo Walk, and the team at family-owned Mike's Wine & Spirits is ready to help.
Throughout Waldo Walk week, participants will get a discount on exclusive cocktail kits. Andy Doohan, who owns Mike's Wine & Spirits with his dad, Mike, and brother, Pat, offers a sneak peek of one of the cocktail kits.
"We're going to do our play on a Horsefeather cocktail but with tequila, ginger beer and angostura bitters," Doohan says.
Plus, follow Mike's Wine & Spirits on Facebook, Twitter and Instagram to participate in online giveaways for swag like a Tito's Vodka neon light, a Bud Light Seltzer cooler and more.
The Mike's team has made it as easy and low stress as possible for customers to shop their extensive selection of beer, wine, and spirits. In-store, curbside and delivery service are all available, Doohan says.
"People know that since my dad started our company in Waldo in 2001, the neighborhood can trust our family and team," he says. "They know that we'll do the right thing to help them feel safe in shopping with us, and we always strive to be a local business that people can count on."
Crows Coffee
7440 Washington St.
Make sure your Waldo Walk route takes you by Crows Coffee so you can fuel up for your journey. Owner Zach Moores switched service from walk-in to a walk-up window in mid-April to make service for customers and staff easier and safer. Sidewalk seating is the perfect spot to enjoy coffee, homemade pastries, or a customer favorite: breakfast burritos served with fresh salsa.
"We miss the community feel inside the shop, but our clients can get their morning caffeine and everyone, including our staff, feels safe," Moore says.
To help expedite your purchase, Moores recommends placing an online order. Use code WALKWALK2020 during Waldo Week, Sept. 19-26, and save 10 percent off your online order. If you do order at the walk-up window, make sure to have a debit or credit card with you. Cash is not currently accepted.
A couple of tips? Be on the lookout for a house-made pumpkin spice latte, coming soon, along with more fall menu updates. Plus, Moores says that limited seating will slowly resume this fall.
"The whole community has kept us going, and I'm so fortunate that Waldo is uber-conscious of taking care of their neighborhood," he says. "You can see and feel the difference here. We are home to so many local businesses, which is super important."
Pilates 1901
222 W. Gregory Blvd.
The Pilates 1901 team is excited that the Waldo Walk is encouraging people to get out and be active.
"The timing for the Waldo Walk is great—the September weather is the perfect time to get outside and reap the benefits of fresh air and sunshine while raising your heart rate and exploring all that your local Waldo neighborhood has to offer," says Pilates 1901 owner Lisa Looy.
Waldo Walk participants are welcome to visit Pilates 1901 during their adventure. The studio offers masked and socially distanced in-studio classes, as well as virtual options. Looy says Pilates is especially beneficial now when people may be dealing with higher stress levels and other challenges.
"Pilates principles focus on a deep-breathing pattern of inhaling through your nose and exhaling through your mouth," Looy says. "This not only helps engage your core, but also helps to calm and relax your mind."
Studio tours are available during Waldo Week, giving participants an opportunity to learn more about the studio and its team of seasoned trainers, which has more than 50 years of combined experience in Pilates. Plus, Pilates 1901 also offers private training, aerial hammock and Yamuna body-rolling services, all of which help people stretch, move and feel healthier, Looy says.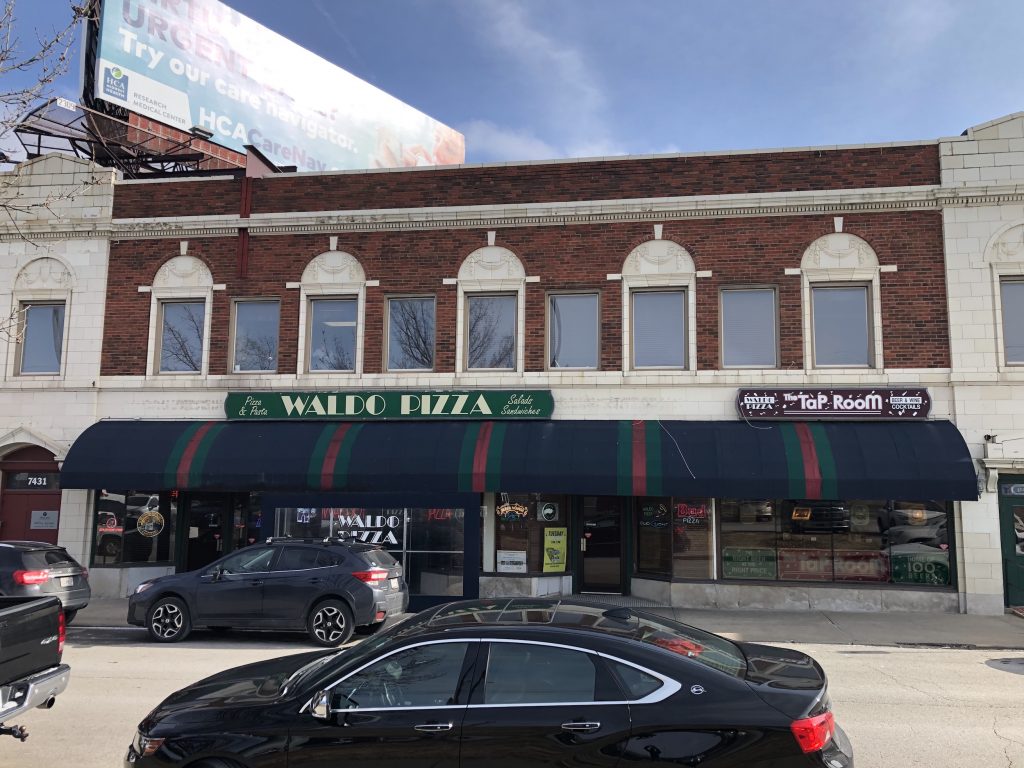 Waldo Pizza
7433 Broadway Blvd.
It might seem like the Waldo Walk is a new idea prompted by the pandemic, but in fact, a similar event has been held before. And Waldo Pizza was there in 1998 to participate.
"The original Waldo Walk was started by Pete Angles in 1986, I think, and was an idea to get a group of friends together to walk to all of the bars in Waldo in one day/evening," says Phil Bourne, the owner of Waldo Pizza. "The 'new' Waldo Walk keeps the same basis of friends walking through Waldo, but broadens the invitation to whoever wants to join and, maybe for the better, doesn't emphasize drinking as much as the original did! Several marriages resulted from previous Waldo Walks."
Sure, this year's Waldo Walk looks a lot different, and not just because of all of the technology involved! Service at Waldo Pizza is different, too—currently, customers can opt for curbside, carry-out, or delivery, including no-contact or limited contact options.
To make it even easier for customers to get the Waldo pizza and pasta that they crave, Waldo Pizza has launched partnerships with Cosentino's and Price Chopper to carry take-and-bake items in stores. And yes, diehard Waldo Pizza fans—that includes tubs of the restaurant's famed made-from-scratch ranch dressing!

Celebrate Waldo Week with Waldo Pizza and receive 25 percent off all orders placed before 5 p.m. Don't forget to reward yourself for logging all of those miles with the pizzeria's beloved dessert, gooey butter cake!
Other local businesses participating in Waldo Week include Artist KC, Bier Station, Collar Club, Eclectic's Gift Gallery, Geo's Cheese, Gunter Pest, Hawthorne & Ivy, KC Bier Co., KCMO Water, McLain's Bakery, Pistachios Monograms & Gifts, Reece Nichols, Strip's Chicken and Waldo Greenhouse.