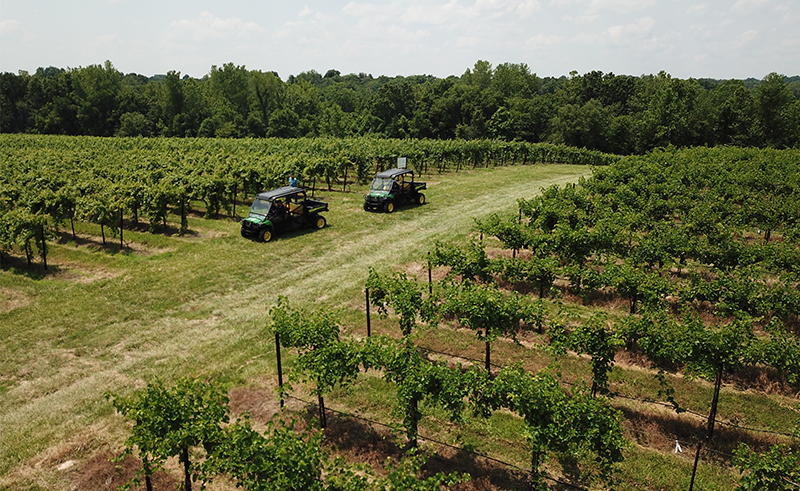 Sponsored Content
What if we told you that you could get the ultimate wine vacation experience in the United States within a day's drive of Kansas City?
While it sounds like a fantasy, it turns out you don't have to go halfway across the country to find the oldest wine region in the U.S. Steeped in history, charm, and some of the most luscious wines in the country, Augusta, Missouri—a three-and-half-hour drive from Kansas City—is a must-visit spot.
Founded in 1857, Augusta's soil is ideal for cultivating grape vines and producing wine. The area quickly became the largest producing wine region in North America, and in the 1980s, Augusta was designated as the first federally recognized wine region (AVA) in the U.S.—before Sonoma and Napa Valley.
The Augusta wine industry flourished until prohibition hit in the 1920s, and it wasn't until the 1970s that things really started picking up again. But even as wine production returned, the region still was only a shadow of what it used to be—that is until a few years ago when Jerri and David Hoffmann announced plans to invest $150 million to put the small town on the map as an international wine destination.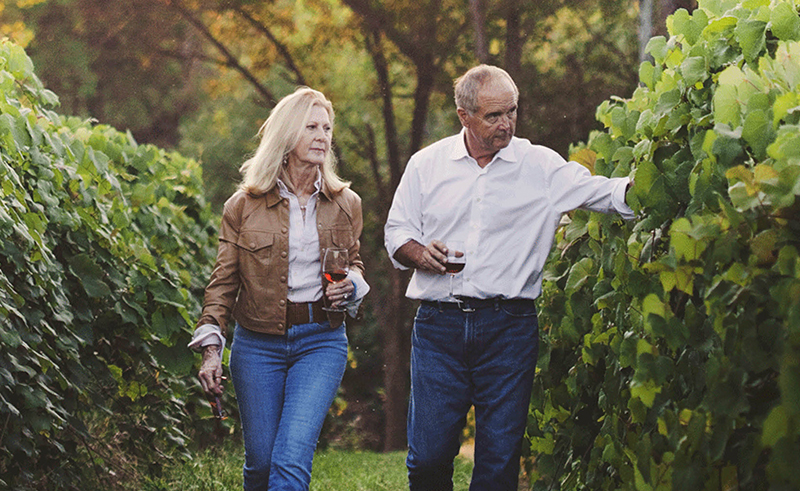 Natives of nearby Washington, Missouri, the Hoffmann family recognized the lost wine region as a hidden gem that could become a new destination for wine country—and so it has.
Since January 2021, the Hoffmann Family of Companies has purchased and revitalized Augusta's four wineries, renovated over 50 buildings, added a sculpture walk, and opened several new businesses, with plans to open one new business every six months.
"Augusta has more to do than popular wine destinations like Napa Valley, and it has a smaller, more intimate footprint," says Chris Armstrong, Chief Marketing Officer and Managing Partner at Hoffmann Creative Agency. "Within its 15 square miles, there are free wine trolleys, a river yacht, ATV gator tours, a 12-hole championship golf course is being built, 750 seat amphitheater, horse and carriage rides, dining, and free live entertainment every Friday to Sunday at all wineries May through October. In addition to the wineries, there are over 25 classic cars and trucks around town, boutique shopping, art galleries, and a sculpture walk throughout town."
Exploring Augusta Wine
At Augusta's four wineries, you'll experience a taste of history in every glass:
Augusta Winery: Founded in 1988, Augusta winery overlooks the Missouri River Valley. It was ranked the #3 winery in America by Men's Journal and Vacation Ideas magazines.
Balducci Vineyards: For the last 16 years running, Balducci Vineyards has been named the winner of the Columbia Missourian's Readers' Choice Award for best winery.
Montelle Winery: Voted the best winery in Missouri, Montelle Winery is known for its superb dry and semi-dry table wines and superb cuisine, which can be enjoyed on its vast deck overlooking the Missouri River Valley.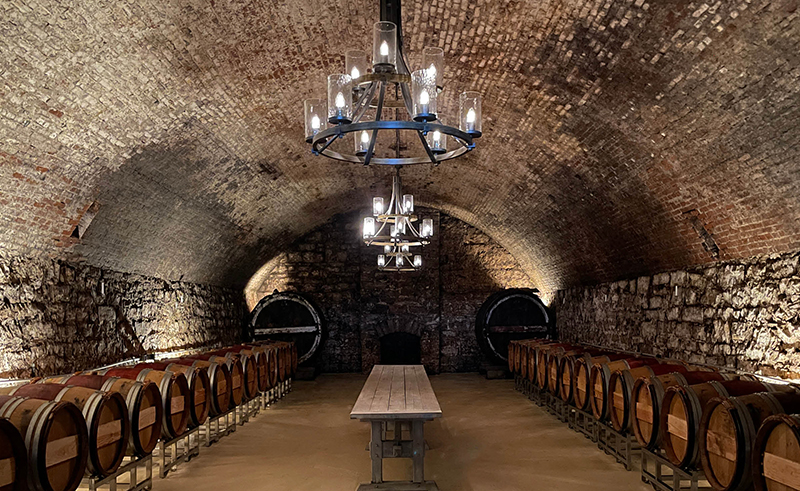 Mt. Pleasant Estates: The oldest winery in the Augusta American Viticultural Area, Mt. Pleasant Estates offers numerous unique spaces to enjoy on the property, including the dramatic wine cellars dating back to the late 1800s.
You don't want to miss the two-hour Augusta Vineyard and Winery Tour for a behind-the-scenes look at America's oldest wine region. You'll depart from Mt. Pleasant Estates on an ATV for a guided tour. From the vineyards to the late-1800s wine storage cellars and the production facilities that bottle over 800,000 bottles, you'll see—and taste—it all.
Or explore Augusta's expansive wine culture on your own time with the town's complimentary wine trolleys. With six trolley stops throughout the town, you can use the free trolley to explore the wineries, the town, and all there is to do.
Shop, Dine, and Stay
Aside from the fact that Augusta is home to the oldest wine region in the U.S., the town is bustling with places to explore.
Discover art, clothing, antiques, and more while shopping in Augusta. Here's where to go:
After all that shopping, you'll probably be hungry and thirsty.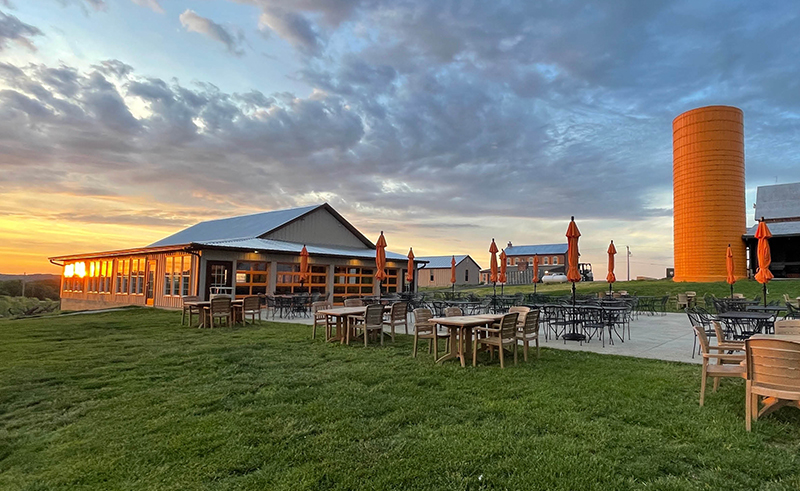 From cozy cafés to fine dining, there's something for everyone in Augusta.
The perfect place to relax after a long day exploring Augusta? Try The Augusta Guest Collection, a collection of overnight accommodations where you can reserve a newly renovated guest home, farmhouse, cottage, or cabin.
A trip to Augusta offers endless possibilities for the perfect getaway. Plan your visit at visitaugustamo.com, and keep up with what's new as the town keeps growing. 
Next on the horizon for Augusta? A 12-hole championship golf course designed by world-renowned golf architect Rees Jones, the construction of a 750-person amphitheater, a 60-room 5-star hotel, a 12-room boutique hotel, and more.