She's known throughout the land as the Diva of DIY. When she's not busy helping out on reality TV shows, Leanne Lee runs a successful local home renovation business, Rekindled Spaces, that specializes in breathing new life into existing spaces.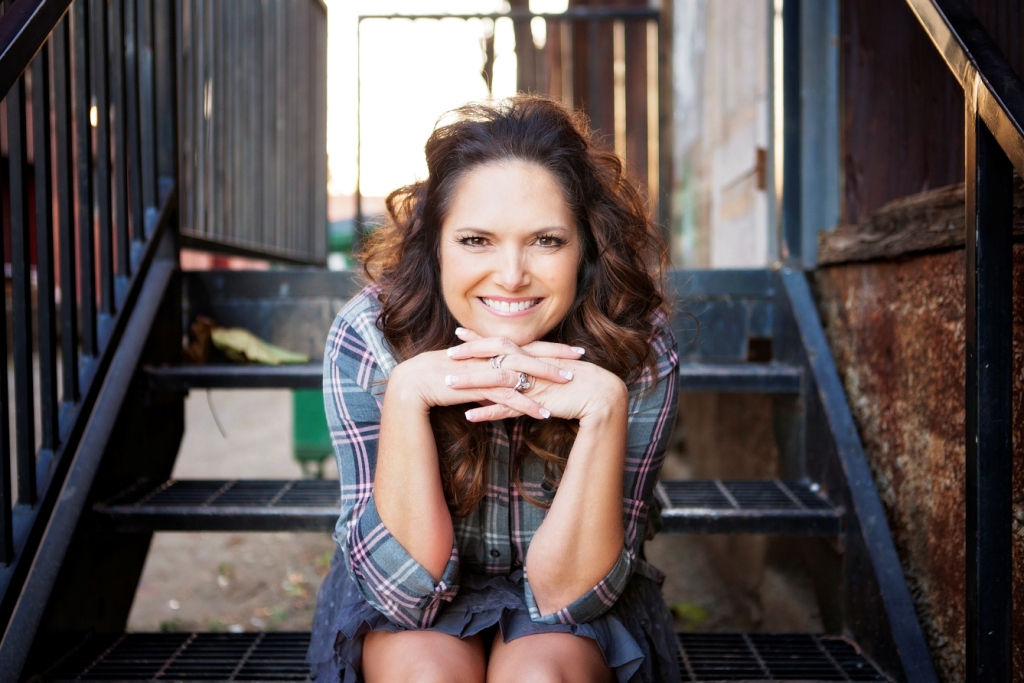 The do-it-yourself maven says now is the perfect time to throw some of that nervous energy into some easy, handy-dandy projects. Lee's goal for you? "Less house, more home," she says.

4. Clean out those landscaping beds
First, remove any dead annual plants that remained over winter. If you didn't prune back your perennials last fall, they're probably looking bad as spring sets in. Many perennials prefer to be left standing throughout the winter, for extra protection. Once you start to see new growth at the base of the plants, it's safe to begin removing winter mulch and pruning them down to ground level.
Some shrubby plants with woody stems need to be cut back each spring because they only bloom on new branches. These are pruned in the spring to limit winter damage and to encourage the plant to start sending out those new flowering branches. It's best to wait until the danger of a hard frost is over. Most of these woody perennials will let you know when it's time to prune them by showing signs of opening buds on the lower stem portions or new growth at the base of the plants.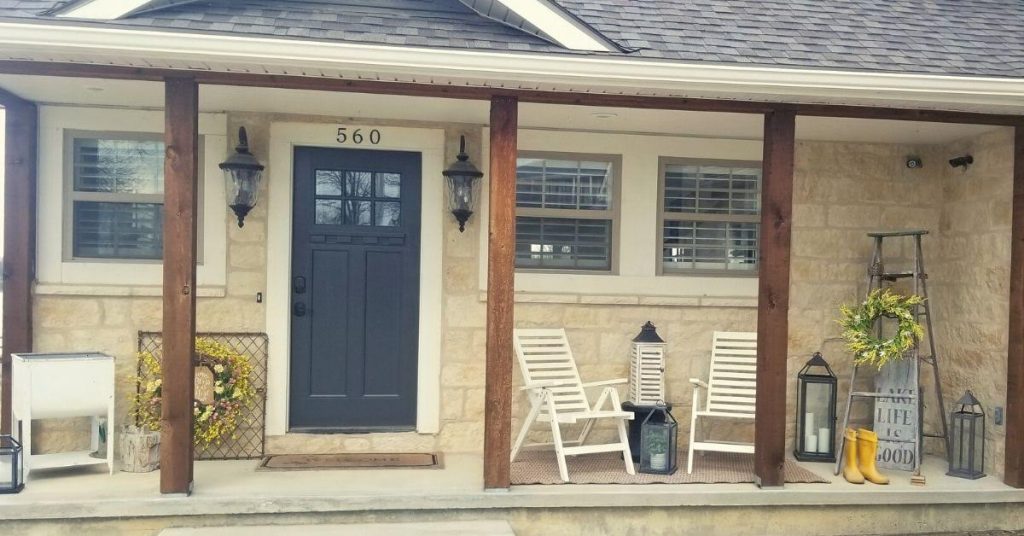 3. Add some porch décor
While you are cooped up, you may be busy dreaming up backyard ideas for upcoming summer fun but while you are waiting, now is the perfect time to add some personality to your porch. This space is the first thing people see when they visit and it can add so much charm and curb appeal without requiring you to break the bank. Even if you don't plan on hosting guests anytime soon, you might find a personal reason to spruce up your porch. Maybe you'd like to create a cozy corner for sipping your morning coffee or reading a book.
Here are a few of my favorite ideas to add personality to your porch:
Decorative Pots
Flowers
Wooden sign décor
A comfortable chair
A vividly hued front door
Colorful pillows
A new doormat
Lanterns

2. Organize your closet
Begin by pulling everything out of your closet. The bed is the logical place to gather clothes as you pull them out. I think it's easier if you can pile them onto the bed by type (pants, sweaters, etc.) Pull out any organizers and bins as well, to give yourself a totally empty closet. Once your closet is empty, wipe down the shelves, closet rod, walls and baseboards with your rag and cleaner, then sweep or vacuum the floor.
Now that you have a clean slate, begin taking each piece of clothing, one by one, and decide if it goes back into the closet. As you look at each piece, ask yourself four questions to help with your decision: Does it fit? Have I worn it in the last 12 months? Will I repair it (for items that are damaged or need alteration)? Do I feel confident in it?" If you answer "no" to any of these, put the piece in a pile for donation. If you answered yes to all four questions, put the piece back into the closet in roughly the right spot and move on to the next item. Repeat this with each item on the bed and you will have an organized closet in no time.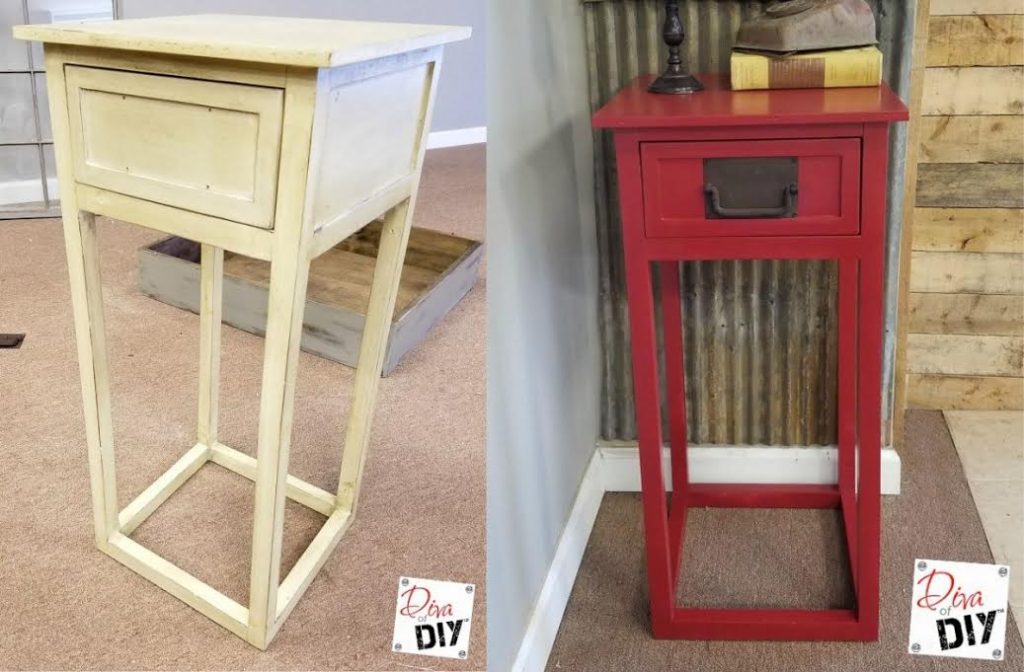 1. Rekindle your existing home accessories
Sometimes it's the little things that make a big difference. Spring/summer is the perfect time to brighten up your home. You may have a box of accessories you have tucked away for the next garage sale, or if you are like me, you have a shelf in your storage area with home décor items you have switched out over the years. (I just can't part with them because I can see a future for them).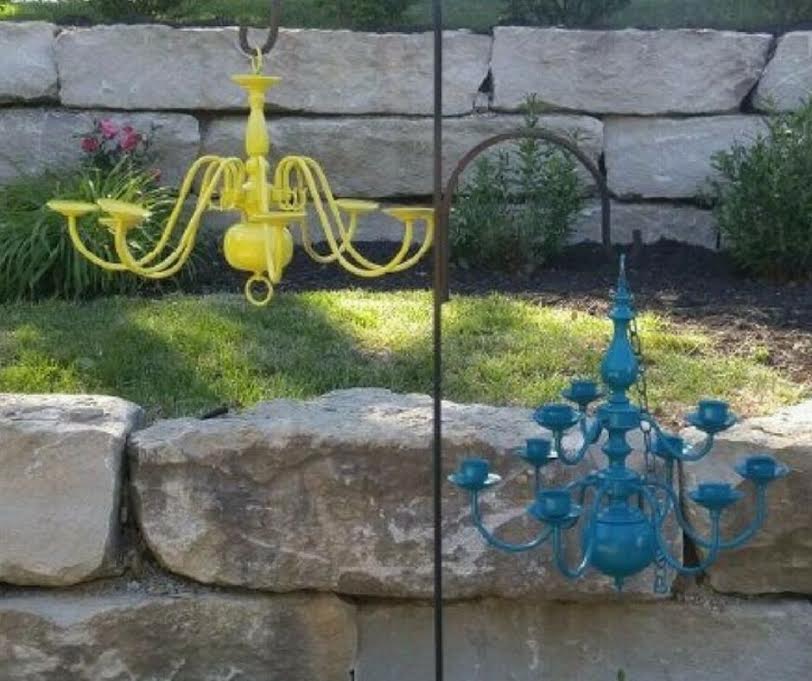 Now is the perfect time to take a look at your current home accessories. If they don't match your current color scheme, spray paint them. If they have outdated flowers/greenery in them, well, switch to something more updated. Don't like the lamp anymore? Turn it into a candlestick. We all deserve a beautiful place to call home and it doesn't have cost a lot of money. Think outside the box. You can breathe new life into almost anything if you set your mind to it.