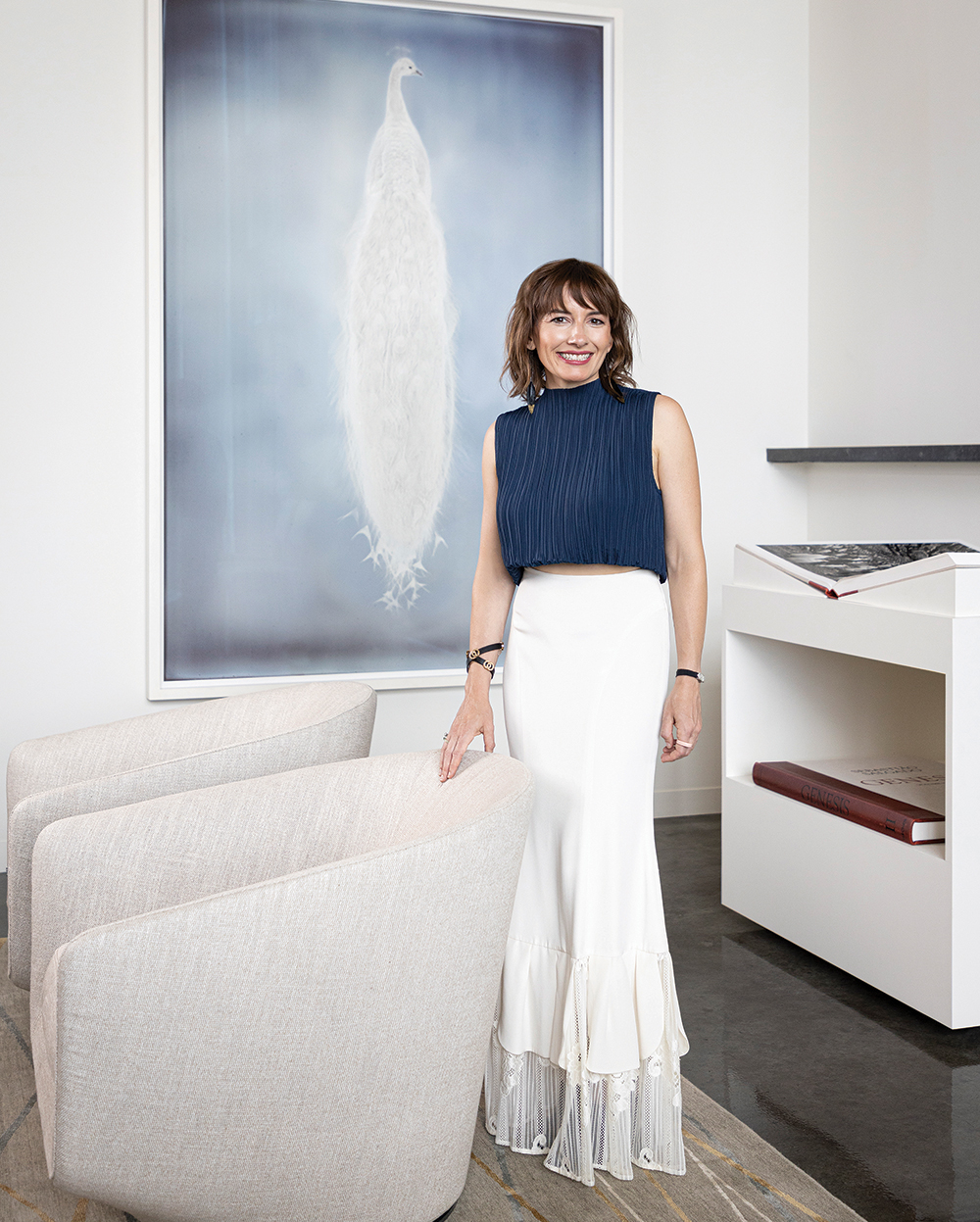 Kristyn Iman is the dynamo behind @designspout on Instagram, where style pours out when fashion and interiors meet.
Peep her account and you'll spot a pic of a model wearing a black-and-white gingham dress next to a photo of a sofa upholstered in a similar fabric. Or an outfit might resemble an abstract painting. Color, pattern, texture and form mirror each other in an interesting visual feast.
Iman walks her talk: she's an interior designer with Lisa Schmitz Interior Design in Kansas City and is always wearing something noteworthy. We recently caught up with her and discussed the intersection between interiors and fashion.
What inspired you to create Design Spout?
I was shoe shopping, and thought it would be fun to share with my friends how the shoes I found mimicked an interior. A friend at Hallmark told me I should keep doing it. It's an excuse to study fashion more and keep current with it. And it puts me in my happiest state: I love the hunt, whether it's for an outfit or for objects. Sometimes I find a match quickly, sometimes not.
Based on current fashion and interiors, what trends are you seeing?
High contrast is one big trend in fashion. Athletic sneakers with a dress. Or a blazer and jeans with holes in them. In interiors, I see that high contrast with the ornate detailing of a historic house paired with sleek modern furniture. It's a gorgeous look.
Tone-on-tone is popular in fashion and interiors. So are pastels. One of my favorite colors to wear—dusty pink—is the color of a rug in my bedroom.
Fashion seems to come first. I see lots of sheer fabrics—maybe that's next in interiors.
What is timeless in both fashion and interiors?
Just like the black cocktail dress, black-and-white interiors are classic, ageless. The piping on a suit is as timeless as piping in upholstered furniture. Natural materials and fabrics are also timeless in clothing and interiors.
Why do you love the connection between the two design realms?
When an individual gets dressed, it is a self expression. Residential interiors are also very personal and express their inhabitants. I study fashion and interiors around the world. Making connections between the two gives them more life and energy, and broadens what I see and how I express myself.