One of the benefits of working from home is that some of the creature comforts of domestic life can be blended into the work day.
For example, you can light a candle at home while you work! Definitely not something you can do in your cube.
So, on the hunt for locally made candles, I stumbled upon Ulah Interior + Design and its new e-commerce store, dressyourhabitat.com. There, I found the brand's line of cocktail candles including grapefruit radler, mojito, and old-fashioned.
And this took me down another rabbit hole: cocktails! Did Ulah also happen to have a bar/coffee cart? I've been having so many virtual coffee breaks and happy hours that this seems like an obvious addition to my WFH office. Again, not something most of us can have in a cube. And yes, score! The site has a few different ones to choose from.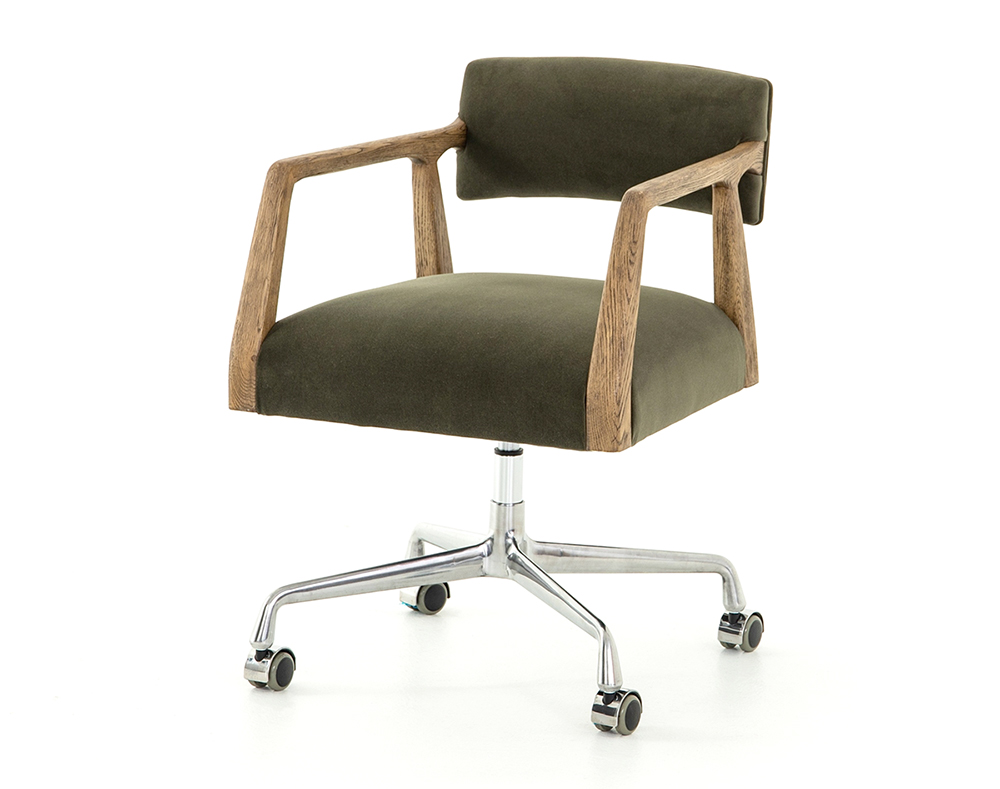 And then I thought about how it would be nice to have a stylish WFH office chair on wheels to scoot myself over to the cart. Yep, they have lots of options there, too.
While purchasing the candle is a no brainer, I'm having a hard time prioritizing bar cart or new chair. Decisions, decisions…