Marble or mahogany? Contemporary or classic? When it comes to interior design, your options have options—but without the watchful eye of a professional, your dream home could become a mish-mash of pedestrian pandemonium.
We hit up a couple of veteran local designers and one newbie to ask the age-old question: "What's the best decorating lesson you've ever learned?"
Lisa Schmitz of Lisa Schmitz Interior Design

"There is a fine line between minimal and personal!
Most of our clients desire minimal design. But it's often hard to part with collections or personal memorabilia—because these items personalize a home. Of course purging is imperative, but even once a collection is culled, it must be displayed beautifully. We often design for two different methods. If the collection is of larger pieces, we'll place objects on tables or consoles to make just the right statement, or showcase just a few of them perfectly placed on sleek open shelves.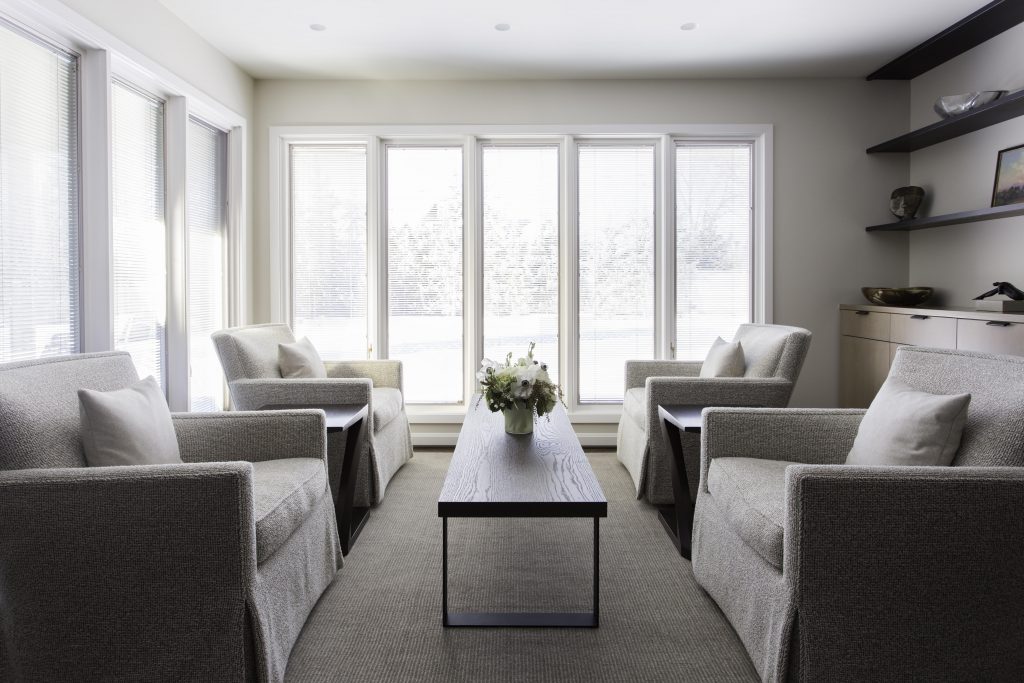 When the collection is more extensive, spreading things out looks cluttered, but grouping them according to size, color, or theme gives them mass. In these photos, we designed adjustable shelving which becomes shadow boxes, housing each themed grouping in its own framed spot. Now you've got the perfect mix of personal and minimal!"
Mark Sudermann of M. Sudermann Interior Design

"The best decorating lesson I have ever learned is to listen. Listening to my clients about how they intend to live in their space is key to any successful design project. In most cases, function does precede form—but form is a close second. Once I establish the 'must haves' and the 'absolutely nots,' everything is up for discussion.

Once these important questions have been answered, I can begin working on the second best design lesson I have learned in my career—balance. Balancing not only dimension and scale but texture, color, light, dark, wood, stone, newly acquired or a collected heirloom. All require thought and intuition. Pairing a thick area rug over finely finished hardwoods or placing an abstract painting over a beautiful antique chest all play a part in the balance, feeling and comfort of a room."
Jenny Manka of Manka Interiors
"I often find that homeowners think of lighting as an afterthought. I like to think of it as 'jewelry for your home.'  Sure it can be overlooked, but when you add the right finishings, it can create an absolute 'wow'-factor that makes the space! I talk to clients early and often about lighting, always asking them to take it into consideration with their budget.

One thing I have found is that if you look for lighting in retail stores, check out their teen or baby selection. They are often very similar to their standard offerings, but with a more appealing price point. Score!"