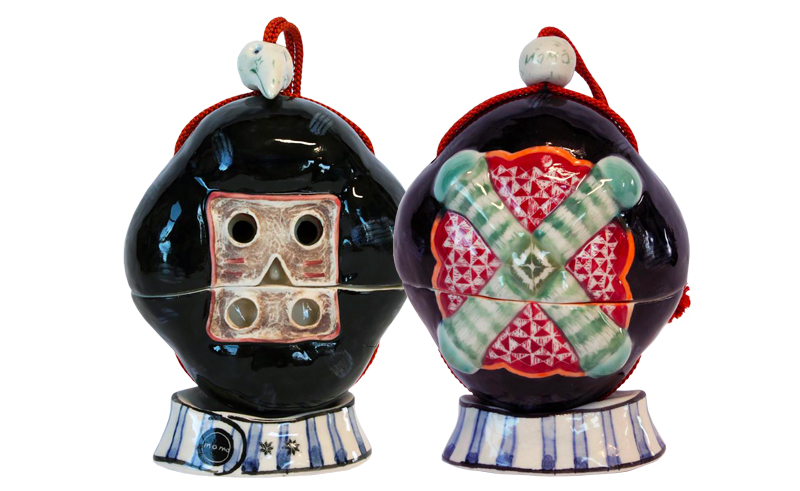 Kemper Museum of Contemporary Art
During the pandemic shutdown, I sent several friends pick-me-ups from the museum shop at the Kemper Museum of Contemporary Art. While the Kemper has a great inventory of books and jewelry, they also have a charming selection of work from local ceramists. Momoko Usami is a personal favorite, as her work often incorporates movement. Usami's inro boxes slide open on cords and can be hung on a wall or stand on a table. The artist suggests using them as purses, which would surely make you the life of the party. Ceramic inro box on silk cord with movable lid by Momoko Usami, $350.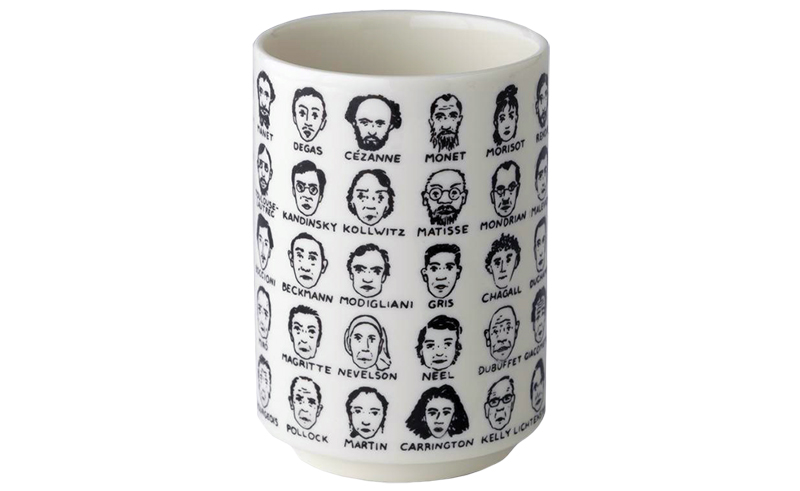 The Nelson-Atkins Museum of Art
Speaking of Warhol, you can find his likeness on the Modern Art Cup at the Nelson-Atkins Museum of Art.  The handmade porcelain cup features 65 artists, so whether your favorite is Kahlo, Monet, or Pollock, you can have coffee with them in the morning, or they can stand by to hold your pens all day. Modern Art Cup, $16.95.
If you're going out, the Jackson Pollock Number 32 Bag is a chic tote for groceries and other errands, but the bonus is the zip pocket carrying case, which will handily stash your makeup or—stash. Jackson Pollock bag, $14.99.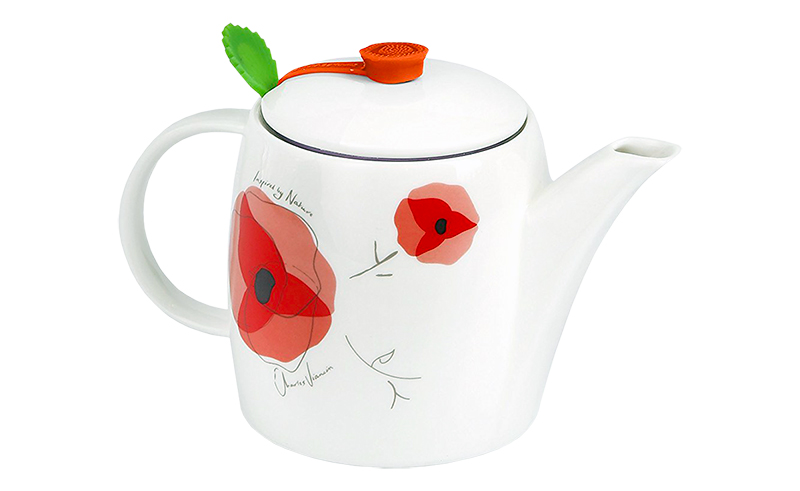 The National WWI Museum and Memorial
Autumn is one of the bonuses of living in Kansas City. (We have to admit we don't live here for the weather.)  Make the most of cooler temperatures and fall foliage while sipping tea made in your ceramic poppy teapot with built-in strainer from the National WWI Museum and Memorial. Poppy ceramic teapot with strainer, $36