Sponsored Content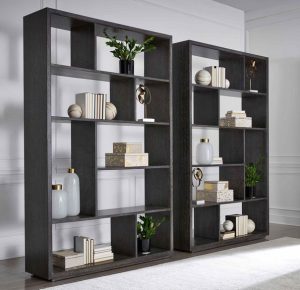 When the staff here at IN Kansas City got the chance to browse the Mitchell Gold + Bob Williams Home Home Furnishings' Fall 2018 collection, we were positively giddy. The company is renowned for their iconic contemporary designs—everything from modern Bohemian-chic sofas and settees to sleek, uber-clean accessories, and cool and buzz-worthy wall art. Not one thing looks out of place in their oh-so nuanced showcased rooms. We've picked four things that immediately caught our eye—some grand, some small, all tastefully done.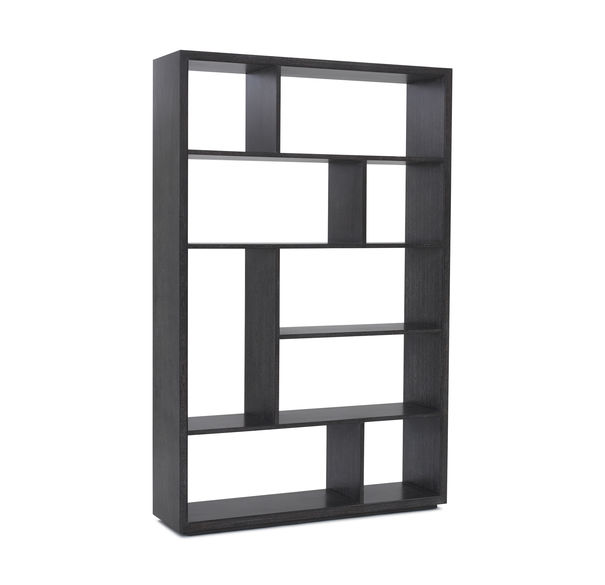 The Lisbon Bookcase is sheer perfection in its asymmetry. Crafted in a textured mix of cerused oak and brass, the larger-than-life bookcase will be a calling card of any spacious room. What objets and knick-knacks and Oscar awards you display on it is up to you. From their website: "Use as a room divider or group in pairs to get the look of built-ins." The piece—with an open back design—is available in natural wood or chocolate (featured) and will be available towards the end of October. Price: $3,245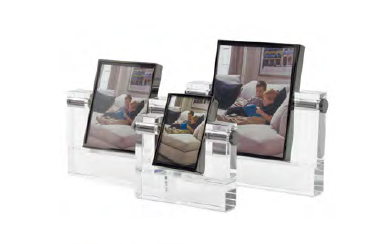 Mind you, once you've purchased said Lisbon Bookcase, you're going to need to complement its sturdy shelves, yes? Try the eye-catching Janus Picture Frame. Unique in its two-sided flip-frame design, it gives you the opportunity to change your photo on a whim—or a twirl. The base is crafted out of crystal with black nickel accents. It's a daring way to put your best face (and favorite picture) forward. Even better? You'll only find this frame at MGBW, it's exclusive to them. Come to think of it, you can put the photo of you accepting the Academy award in the frame next to your Oscar! From the website: "Makes a thoughtful gift for anniversaries and other special occasions." Available in 4X6, 6X8 and 8X10. Prices range from $385, $425 and $545 respectively.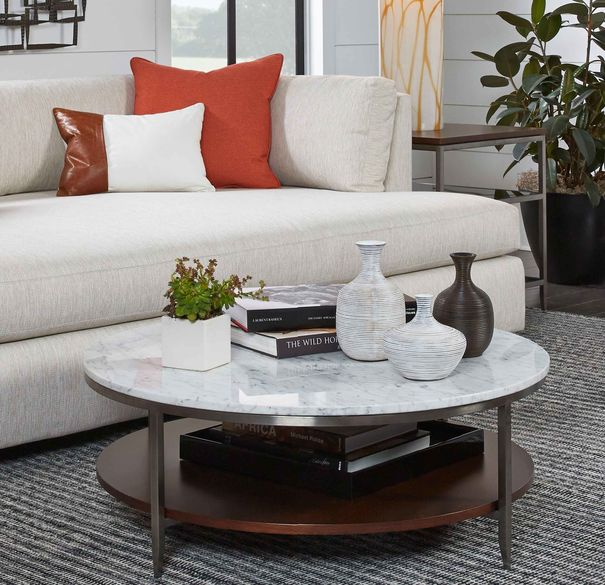 Our art director was first to spy MGBW's funky, minimalistic Groove Vases. She was immediately drawn to the unique design and weathered texture. While the vases have a clean, modern look, they also have an earthy, tribal sensibility. With three shapes in two colors, the pieces look phenomenal separately or clustered together for dramatic flair. From the website: "Add rustic appeal and texture with this tall grooved modern vase in a lightly distressed finish." Prices range from $50-$70.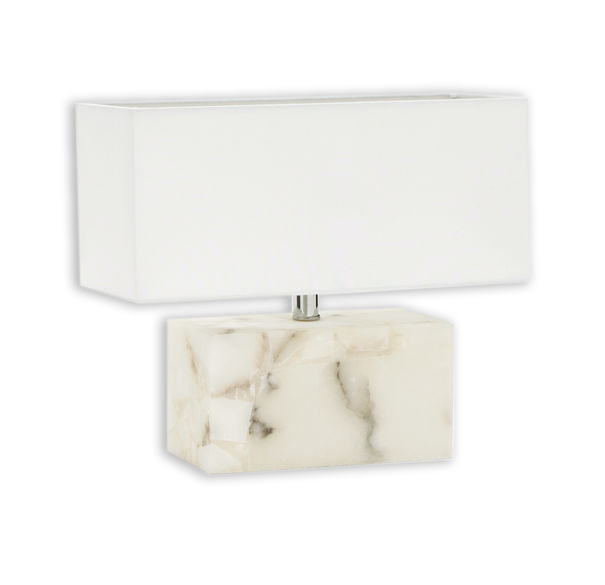 And finally, if your luminous new finds don't light up your life, then MGBW's distinctive Allie Table Lamp will. Bask in the soft glow of this accent lamp crafted from natural alabaster stone and topped with a white cotton rectangular shade. "I must have this," says our IN Kansas City's client relations manager. "It's so elegant yet looks anything but pretentious. It's bound to warm up any room." We couldn't agree more. From the website: "Well-scaled for bedside tales, consoles, and desks." Price: $360