Sara Antin was an artist by training and trade until she discovered that creating living works of art via garden design was both a passion and a gift. She appreciates the resurgence of interest in container gardening but has a few words of advice.
"Dump in topsoil and go? No, no, no!" she insists. As with all design, good structure matters.
• Foundation basics. "Drainage is very important," she notes. "Start with pea gravel."
• Location, location, location. "Are you planning on having the pot in sun or shade? You need to choose your flowers accordingly."
• Size matters. "I tend to like the largest pot that will work in the space. Pay attention to scale."
• Define your mood. "Hot colors pop! Variations of green soothe. Choose accordingly."
You can find more advice and inspiration on Antin's site, gardenstyleonline.com.
---
Contain Yourself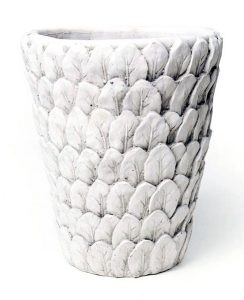 The Large Round Leaf Pot from Richard Taylor This planter looks like the kind of thing you think you could make in a ceramics class. (We won't tell your friends if you say you did.) From Golden & Pine (Brookside)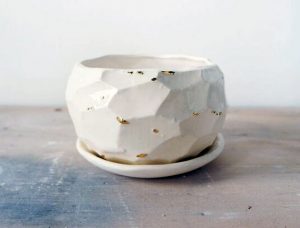 The Object Enthusiast's Facet Vessel No. 5 This planter has a faceted base with 18K-gold accents to offer the best of organic and glam in one planter. And it's made by local creator Emily Reinhardt. Slam dunk. From Coveted Home (Country Club Plaza)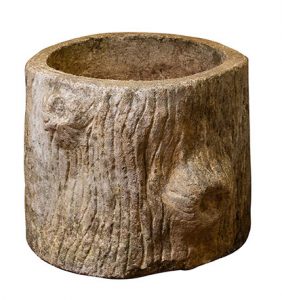 Vintage faux bois Go classic with a vintage (circa 1920) French faux bois concrete pot that feels like it could be in south of France. From Pear Tree Design & Antiques (Crestwood Shops).