Don't know about you, but I could surely use some new décor for my WFH (work from home) office, which is basically the whole house! 
Items with levity top my list.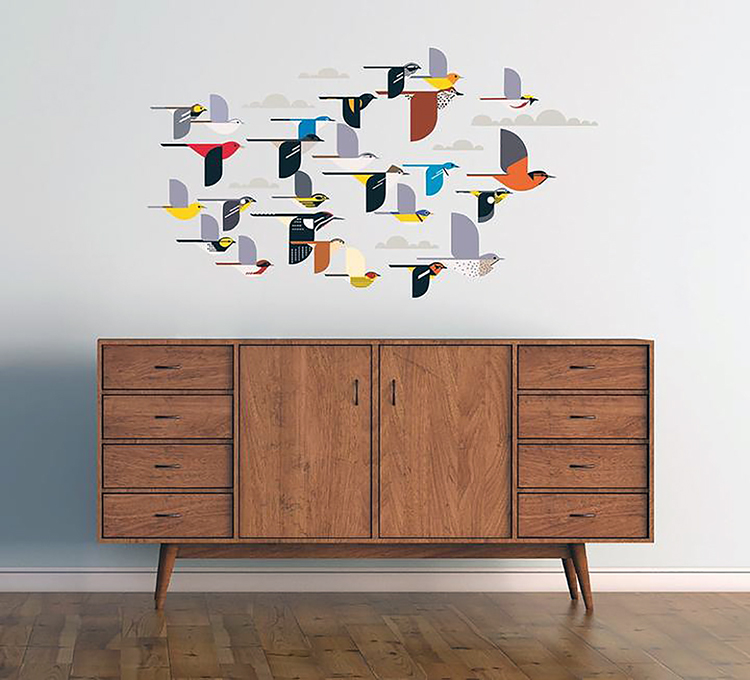 A Flock of Fun
Charley Harper's famous bird illustrations are the best. These wall decals include cardinals, jays, and more. Available at The General Store.
Postcards With An Edge
Tinyescape is a Kansas City business that creates dioramas fashioned from souvenir postcards and model landscape materials. The tiny art pieces—6-by-4 ½ inches—can be displayed tabletop or on the wall. It's hard to choose just one, but those with bears are favorites! Available at George A Lifestyle Store (call 816-361-2128 or email to place order)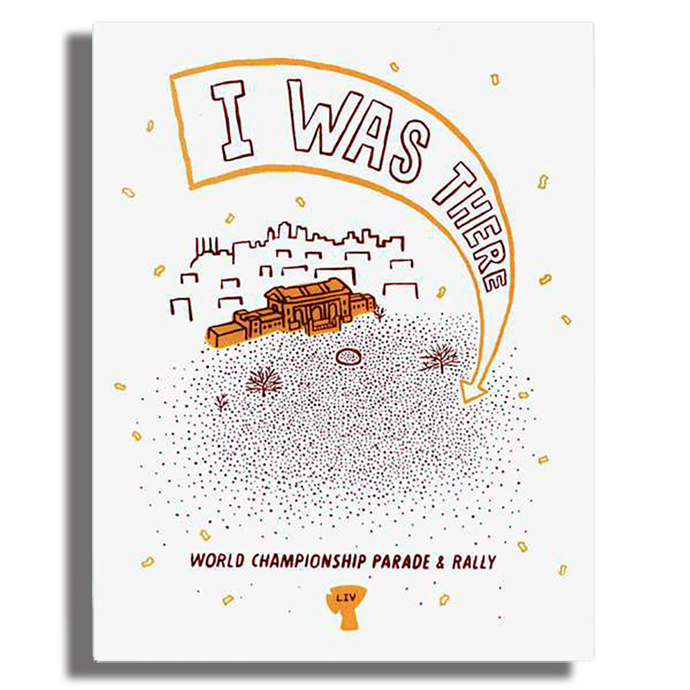 That Wasn't That Long Ago
What a memory! What a culture shift! Within a month we went from celebrating with thousands of our Super Bowl-winning Chiefs to sheltering in place. This print in maroon-and-gold ink by Anthony Schmiedeler is definitely one for the office. Available at Made In KC.