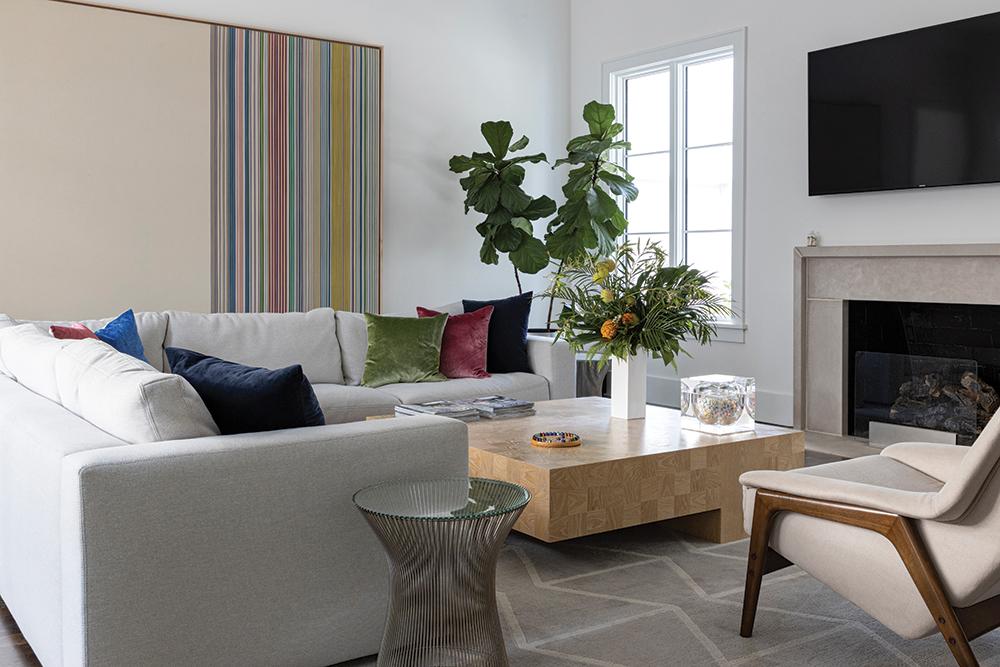 'I love projects," Bettina Lowe admits. Her eyes light up at the thought.
Her new house, just off the Plaza, is a center hall Colonial pared down to carefully considered essentials. Neo-traditional so it fits in the neighborhood. Black and white. Long windows. A generous front door.
It sits on the site of the old house, once full of Old-English furniture, small rooms, and things collected over time. It all went up in smoke in May of 2016.
"You're in shock when you lose everything," recalls Lowe. "You're mourning your house. You're shopping at Target for underwear. And yet you have to make this important decision—do you buy new or rebuild?" She chose to rebuild, with "massive" support from family and friends.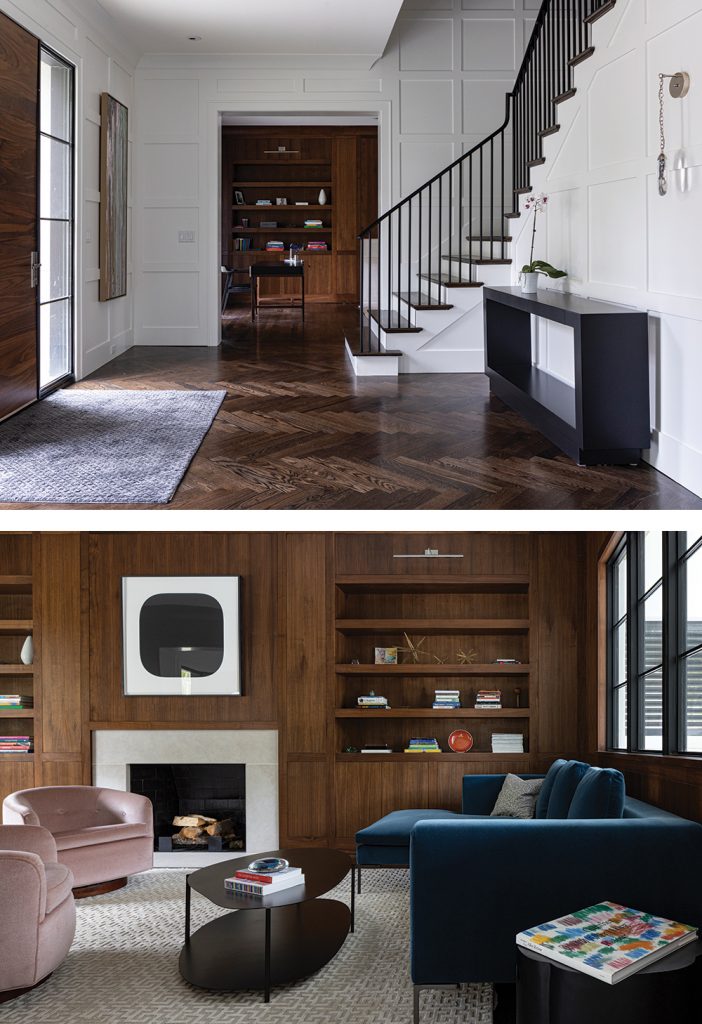 She re-thought how she and her family want to live. Lowe shares her home with partner Nick Flynn, formerly in the entertainment industry, and Lowe's teenage daughter.
After making the big decision, there were thousands more. Lowe spent countless hours researching doorknobs and paneling and light fixtures. As a surgeon, she is used to having a master plan and putting the logistics in place, and that helped, too. "Working on the house was like therapy for me," she says.
Lowe replaced the most precious things—family photographs—by contacting her daughter's childhood photographer and ordering photo books on Shutterfly. She had her old tea set, with the handles burned off, re-plated at Hiles.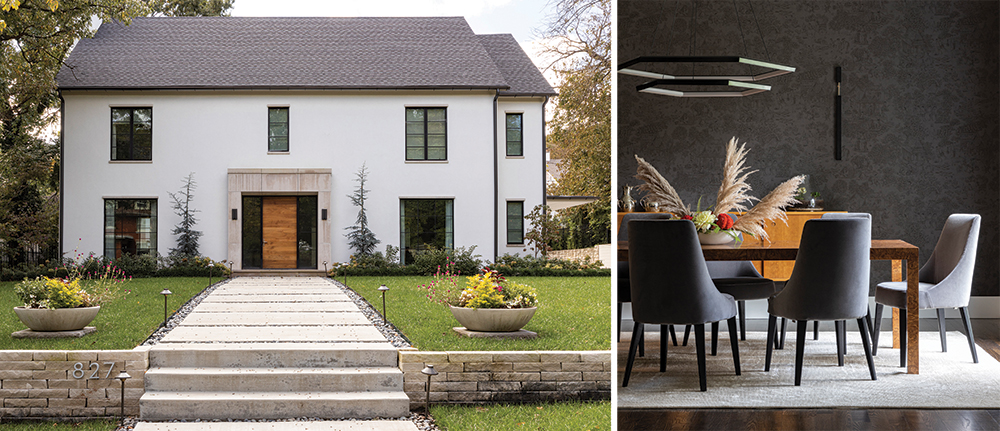 With architect John Wind and builder Bryce Gahagan, Lowe put her plan to work: Live more simply, more peacefully, more intentionally, not have too much in any one room, and let the house evolve over time.
And it works. In the foyer, inspired by a magazine photo, white board and batten paneling contrasts with chevron flooring, a dark metal staircase, and a celestial pebble pendant light from Ochre.
To the left is the custom walnut-paneled living room, evoking the charm of the old house, but in a sleek new way. A black-and-white Ellsworth Kelly print over the fireplace looks across to the large Charles Arnoldi painting. A teal B & B Italia sofa anchors one side of the room.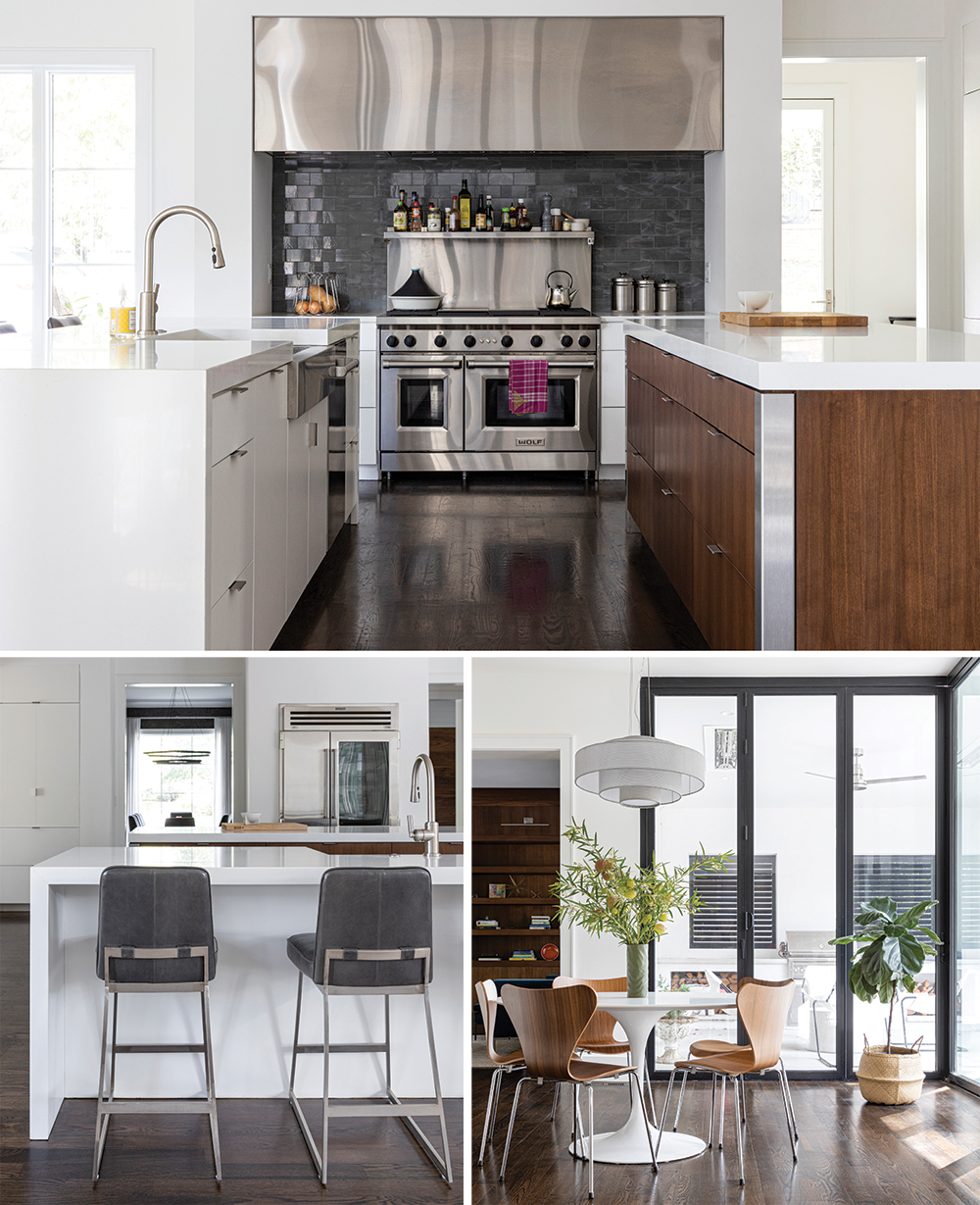 Across the foyer, the dining room also has an echo of the past—the same Jim Thompson tone-on-tone Chinoiserie wallpaper that Lowe had in the old house. One of the first pieces of furniture she bought after the fire was the burled wood Paul Evans dining table from Retro Inferno. "I bought it two years before we moved into the new house," Lowe says. On the vintage Hans Wegner sideboard sits the rescued and refurbished tea set.
The kitchen and family room expand into one soaring space, streamlined with quartz countertops and custom walnut cabinetry. The breakfast area, lit by a '50s-style drum-shaded chandelier, looks out to the large patio; folding black steel-framed doors open to make indoor/outdoor living easier. A large midcentury abstract by Gene Davis beckons the eye toward the family room, where a custom coffee table looks good, but can take wine glasses, pizza boxes, and bare feet.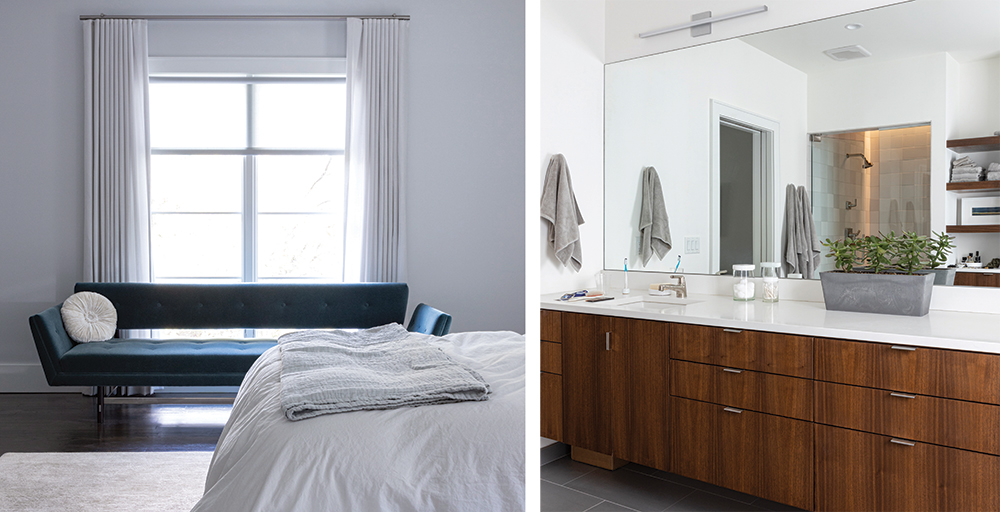 Upstairs, the understated master bedroom features an Edward Wormley gondola sofa, a Damien Hirst print over the bed, and Christopher Spitzmiller lamps on the side tables. The real surprise comes in the closet, where a wall of hand-painted De Gournay paper makes Lowe smile every morning. "It was a year-long process to get this paper, with the help of Sarah Weltner Interiors," she says. The jungle scene, inspired by Rousseau, features a tapir, which Lowe has yet to name.
Says Lowe, "Two of the unexpected pleasures of this project were that I formed friendships with craftsmen and vendors across the country—and we enjoy getting new keepsakes.
---
The It List
Architect
Piper-Wind Architects
Builder
Gahagan-Eddy Building Company
Florist
Beco Flowers