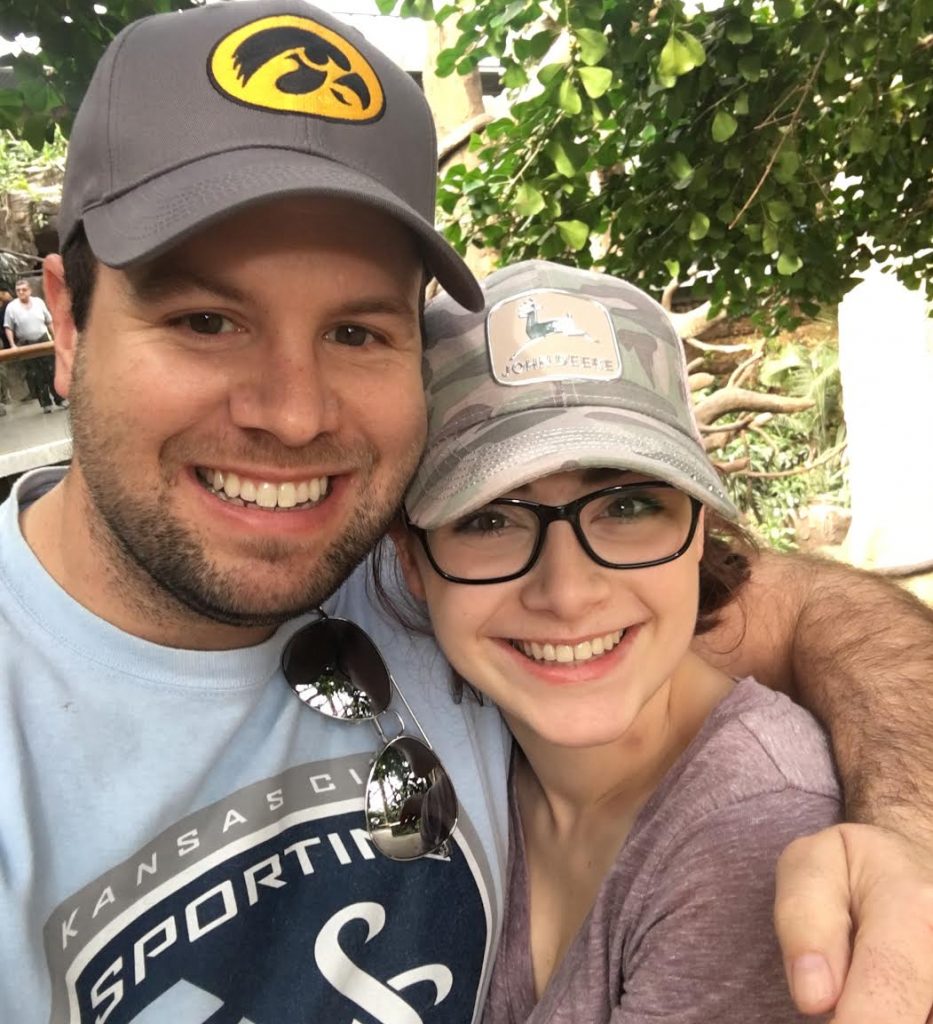 When Elliot & Leah Lahn started their bespoke furniture company four years ago, it was a quiet launch. How quiet? It was makeshift operation run out of a one-car garage attached to their home. "With no advertising and just word-of-mouth referrals, we quickly outgrew that space and built a new, stand-alone shop to house our growing business," says Elliot Lahn. "Within six months, it was clear that this new space was getting crowded, and we needed a plan."
Over the course of several months, the duo discussed next steps. "We knew we needed a new space, one that would take a while to outgrow. We also knew we wanted to be in the heart of Kansas City," Lahn says. "After months of searching, we found a spot that fit our business needs and would allow us to invest in our community.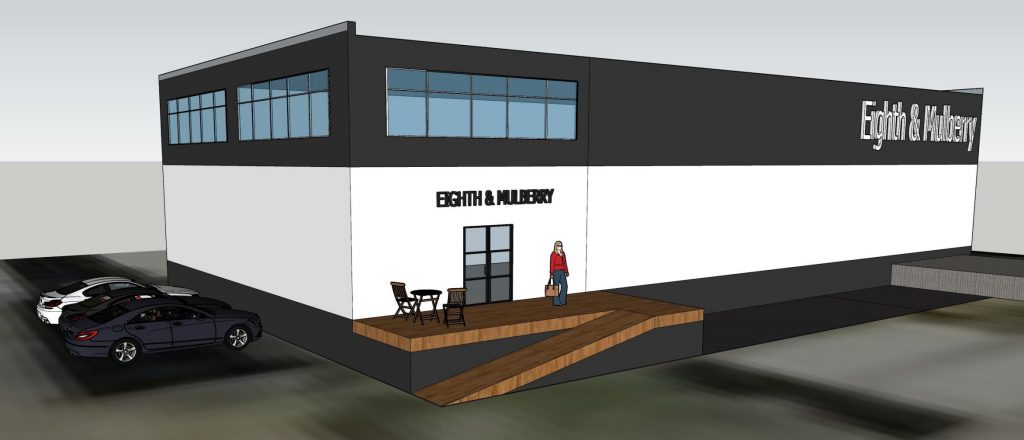 Their new building—at the corner of 8th & Mulberry—"is where we decided to plant our flag and we couldn't think of a more appropriate way to tie ourselves to that community than to adopt 8th & Mulberry as our name," he says. The design team is starting to make a name for themselves creating customized furniture, kitchen tables, bedroom sets, coffee tables, and cabinets. A majority comes from reclaimed wood.
 Lahn says that what started as a six-year side hustle eventually blossomed into a full-time gig after the birth of their daughter, Blaire. "She is an amazing girl with special needs," he says. "After being born several months premature and with multiple life-threatening issues, Leah and I had a bit of a priority awakening, so we made the decision to start doing it full time," he says. "Taking that step was just about every emotion rolled up into one. Your safety net is sort of gone but your potential is now endless."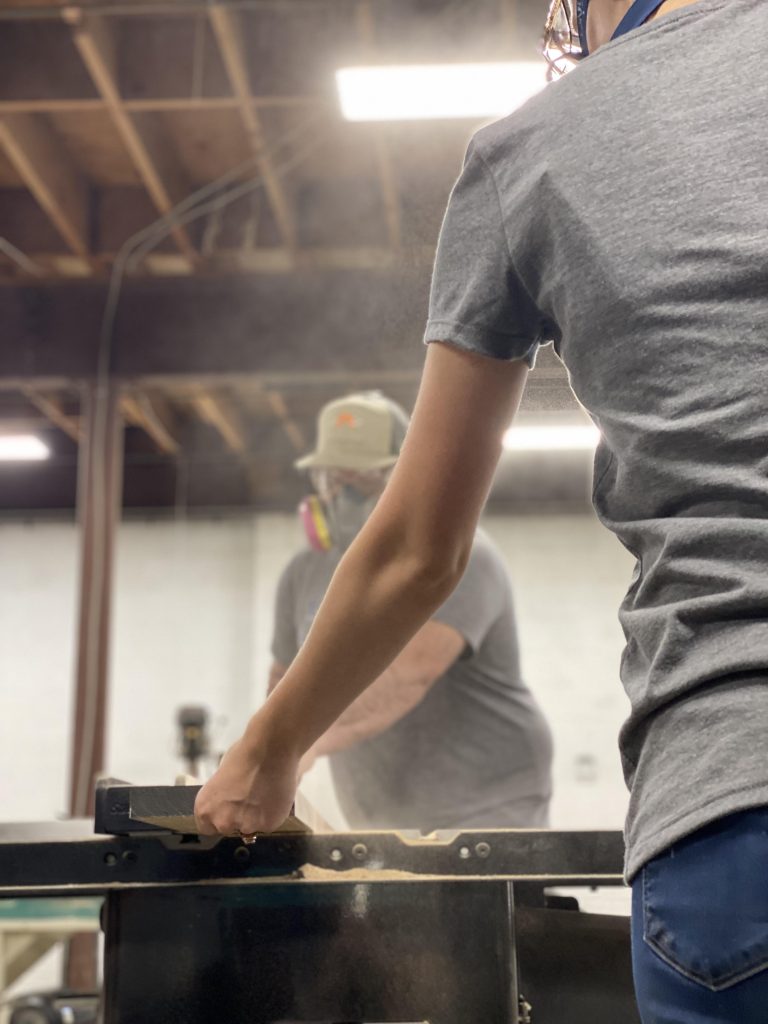 The duo adds their team's design process is personal—for both them and their clientele. Small, but mighty, the couple says they want to ensure they share a vision with their clients before they commit. "We walk you through designs, wood types, finishes, and anything else that might be needed to make sure what we come up with is perfect for your space," says Elliott. "Our process is personal because it's not a point, click, order process—and we don't want it to be."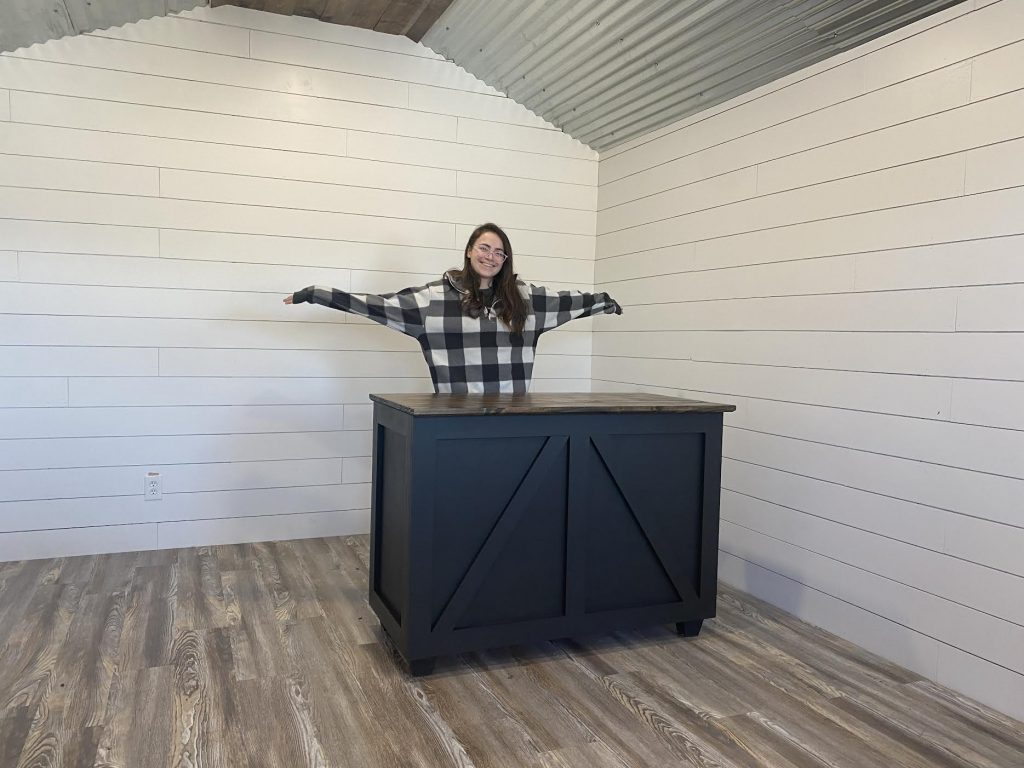 Conventional materials. Found unconventionally.
At 8th & Mulberry, certain boxes need to be checked before the team will tackle a project. "My father is a conservationist and instilled in his kids a love of nature," says Elliott. "There's an understanding that we all share in the need to interact with our environment in a responsible way."
One of the criteria questions they always inquire about when sourcing materials: "Is it local?" asks Lahn. "We believe sourcing our wood locally is critical. Second, is it sustainable? We work with local providers to source materials that are reclaimed or harvested in a way that makes environmental sense."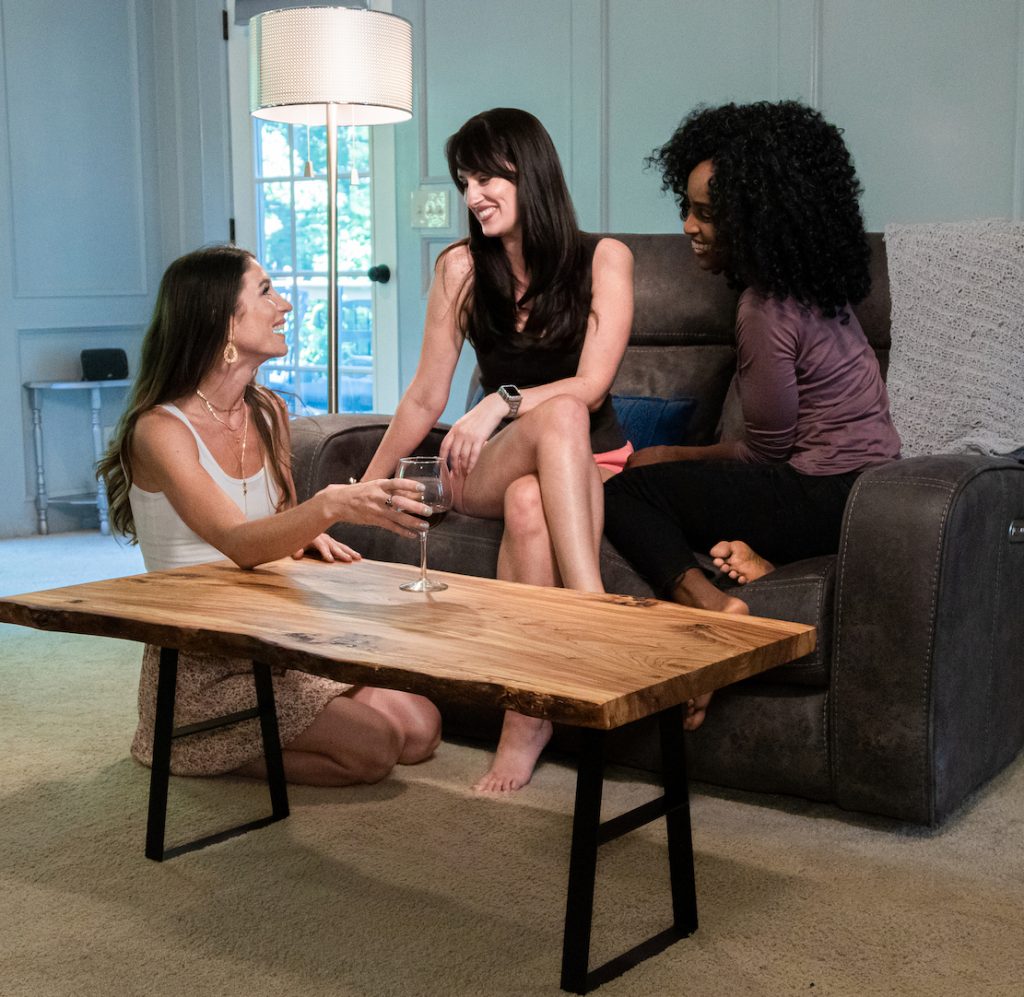 The Lahns say it's important to them to give back to the community. They donate a percentage of profits each month for replanting trees. Later this year they plan to start an apprenticeship with a local mission to help others learn a trade and get back on their feet.

Want to know more about their West Bottom workshop? Poke your head in. Chances are they'll be up to their eyeballs in century-old lumber. "We have an amazing team of people committed to what we are doing and why we do things a little differently," says Elliot. "From the guys in the shop to the folks behind the desks, every day is exciting."