Lonnie McFadden | Musician
Local jazz legend McFadden is the first to admit he has traditional tastes. Those translate to takeout from some tried-and-true Kansas City favorites, starting with Gates BBQ.
"I'm a Kansas City boy," he says. "It's a very obvious choice, but it's a real choice." His order is always the same: the four-bone entrée with baked beans and French fries. "And I get extra sauce and extra pickles, always."
McFadden is also partial to the traditional Italian fare from Cascone's.
"I'm very generic when it comes to pasta," he laughs. "I just like spaghetti and meatballs or spaghetti and Italian sausage." McFadden and his wife also order the Sicilian dipping oil with garlic and fresh bread. Why mess with the classics?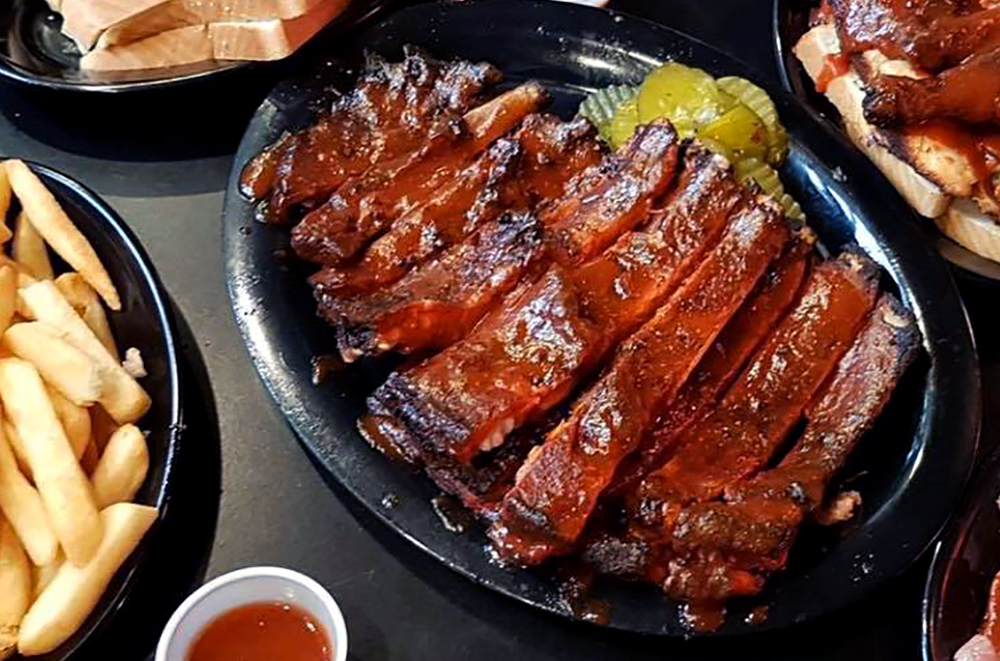 ---

Adam Schaumburg | Yelp KC Community Director
As Kansas City's Yelp czar, Schaumburg is well acquainted with the plethora of local offerings, but his family returns time and time again to two main spots: Bangkok Pavilion and Bay Boy Sandwiches.
At Bangkok Pavilion, their go-to is the red or green curry with extra vegetables. The restaurant also makes some practical considerations that help up its takeout status in his eyes.
"They label the spice level by stars: one being not spicy, five being a quick journey through all of time and space," Schaumburg says. "Bangkok Pavilion also scores takeout points for having well-designed containers that keeps the food perfectly hot and fresh. It's a 45-minute round trip drive for us, but it's worth it every time."
He turns to his other favorite, Bay Boy, for what he considers the best sandwiches in KC.
"Their San Francisco style 'Dutch Crunch' bread makes anything they have on the menu five-star," Schaumburg says.
---

Tori Fugate | Chief Communications Officer of KC Pet Project
Helping Kansas City's cutest residents find forever homes is hungry work, but Fugate knows just where to go to refuel.
"I'm a Northlander, and there is this small, hidden gem on Waukomis Drive that the neighborhood calls The Little Store," she says. "They have tons of fresh produce, food items, and wine and spirits you can buy, but their take-home items and fresh food are just so good. Whether you get the special of the day, pizza, sandwiches, or pastas, you really can't go wrong with anything you order."
The Russell on Main also ranks among her favorites for their salads, bowls, and pastries. "And I don't know what it is about their side of grilled veggies, but they're magical," Fugate adds.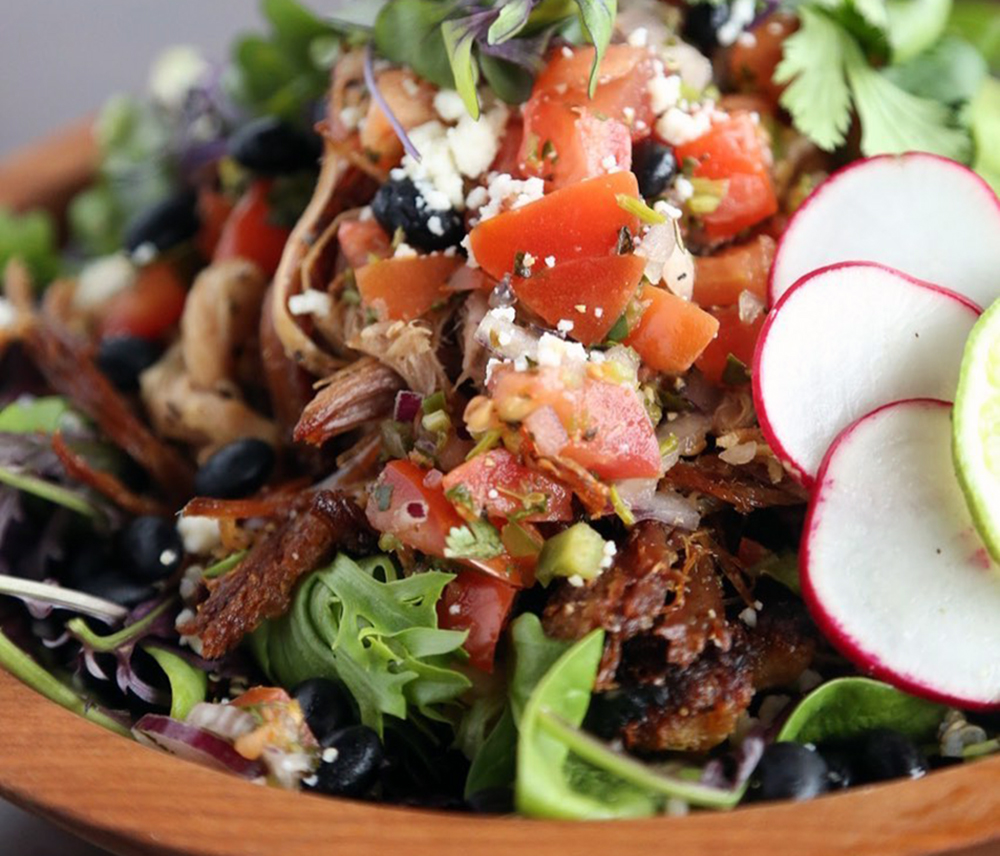 ---
Anna Petrow | Photographer
Anna Petrow gets up close and personal with the city's food and drinks as a culinary photographer, but Waldo Thai keeps her coming back for more.
"They change their menu really often, so there's always something new and exciting to try, but their brisket massaman curry is one of the best things I've ever had," she says. "It's in a really rich, peanut-y, thick sauce that's amazing."
As a Brookside resident, Petrow also frequents Sayachi.
"They have great lunch deals all week, and they also have an amazing kind of Japanese-style fried chicken that's really good," Petrow says, adding that the bento boxes are at the top of her lunch list.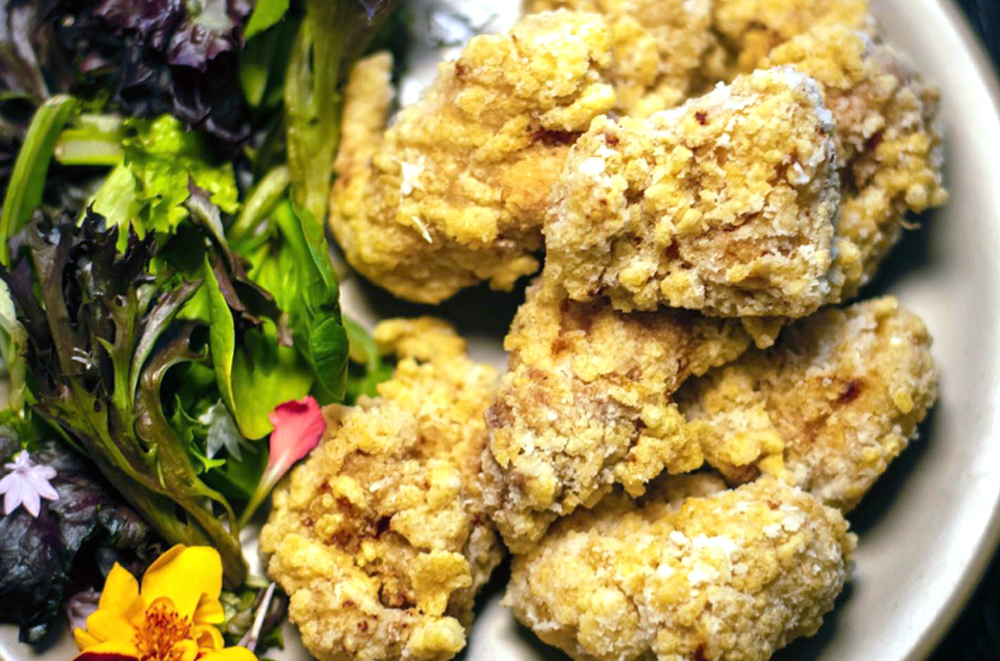 ---

Daisy Bücket | Drag Entertainer
When Blue Sushi reopened in her neighborhood, Bücket says she couldn't place her order fast enough. Among her go-tos: The Tuna Tower, although "you can't go wrong with the Rainbow Roll or, if you want a little kick, the Godzilla Bomb," the performer adds.
She's also a big fan of the pasta dishes at Ragazza: "The lasagna nearly lasted me a week!"
Narrowing down a spot for Mexican food is tough, Bücket adds, "but if I had to put one to the top, I'm going with Mission Taco Joint because their margaritas to-go are fresh, strong, and a great companion as you spend your evening on your patio, balcony, or binge-watching The Great British Bake-Off. I like slicing up some fresh jalapeños and throwing those in for a little heat."
We'll drink to that.
---
Adib Khorram | Author
Khorram is many things: Kansas Citian, award-winning author of the young adult novel Darius the Great is Not Okay and its upcoming sequel, and, perhaps controversially, a lover of St. Louis-style pizza.
"I spent my college years in the St. Louis area, and I have a soft spot for thin, crunchy crust and Provel cheese," Khorram explains. He turns to Leo's Pizza to get his fix.
The writer is also a fan of  Thai food, especially when $5 fried rice Wednesdays roll around at Tasty Thai.
"I usually get the Hawaiian fried rice because I love the combination of sweet, sour, spice, and salt, but if I'm feeling bold, I'll get their spicy Thai basil fried rice instead," Khorram says. "The sweat is worth it."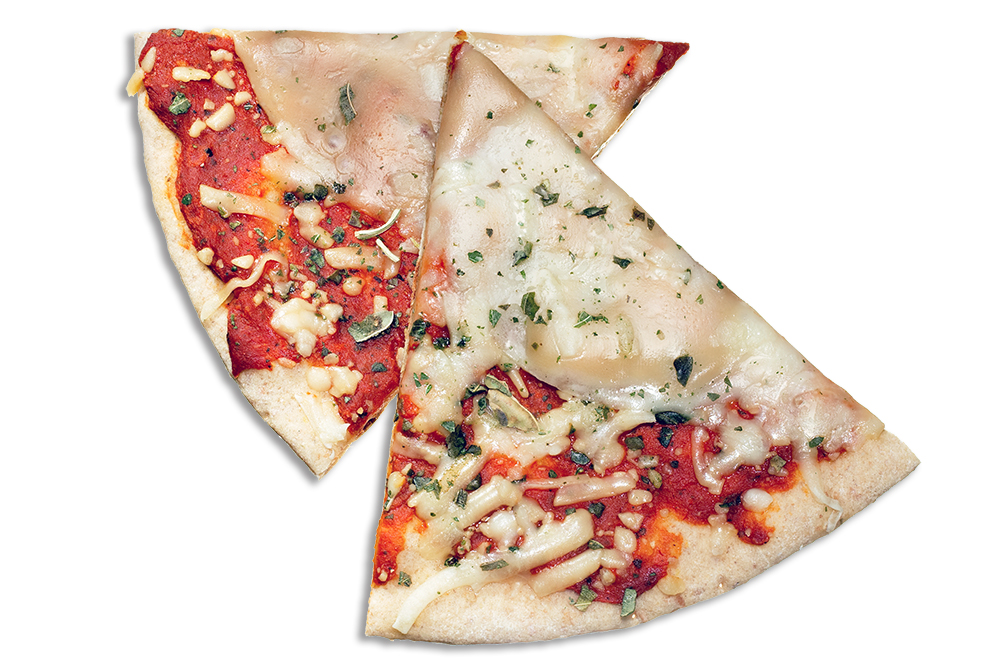 ---
Kasim Hardaway | Social Influencer and Marketing Guru
If you've ever scrolled through Hardaway's delectable Instagram feed, you know he's a man with plenty of ideas where to find Kansas City's best offerings.
"If I want good food but find myself being indecisive, I order take-out from Strang Hall," he says. "With so many options under its roof, I'm able to get a little bit of everything: Italian from Norcini, Laos from Anousone, and comfort-food from Fond. The one thing that is always a part of my order is Fond's tuxedo cake—it's like an oreo but with a major face-lift."
Other Hardaway favorites include Jarocho for fresh seafood, and Thai Orchid for—what else?—Thai food.
"While there are a ton of great Thai restaurants in Kansas City, the Orchid (as I call it), is always super consistent and makes the most incredible spicy basil wings," he says. "That, as well as shrimp rolls, Thai iced coffee, and basil fried rice, are always on my order."
---

Tyler Enders | Co-owner of Made in KC
"Anytime I'm allowed to pick lunch, we go to the Russell on Main," says Enders, the entrepreneur behind concepts like Made in KC and Front Range Coffeehouse & Provisions. "It's kind of the running joke in the office and amongst my lunch-date peers. Luckily, their carry-out includes all my favorites, so the chicken brioche sandwich is there for me any time I need that comforting escape. Downsides: you don't get that wonderful woodfire smell and you don't get to see [chef] Amante."
Closer to home, he opts for Waldo Thai, which he's been frequenting more than usual in the last few months.
"It's been my go-to fix anytime I need a big punch of flavor," Enders says. "I always have a hard time ordering, one, because I can't pronounce the dishes, and two, because I really hate having to choose between a rice dish or a noodle dish."
One bonus of whatever he gets? The leftovers.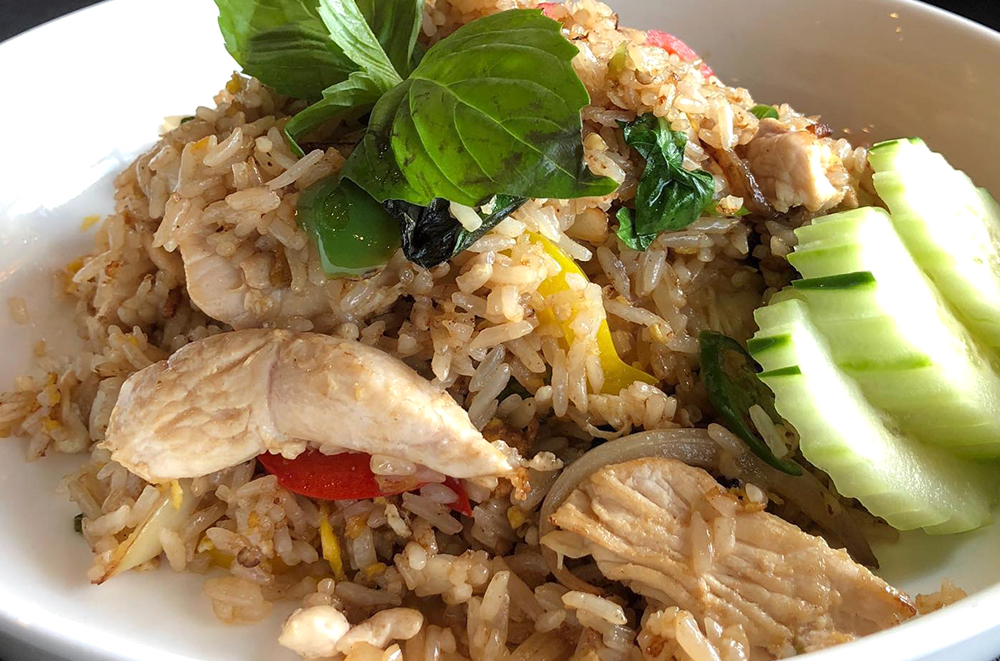 ---

Kathryne Taylor | Cookie and Kate blogger
Fans flock to Taylor's popular blog, Cookie and Kate, in droves. There, and in her debut cookbook Love Real Food, the self-taught cook and photographer shares her favorite fresh, vegetarian recipes from her Kansas City kitchen. When she's not doing the cooking, you can find Taylor grabbing snacks or salads from French Market (the carrot salad is a particular favorite) or placing a pizza order at Artego's.
"Aladdin Cafe is my go-to when I've had a long day—best hummus in town!," Taylor says, adding, "I'm always excited about the rotating seasonal options at The Restaurant at 1900, and The Campground has really fun and delicious vegetable options, plus killer pre-mixed cocktails."
For a sweet treat, Taylor's a fan of Corvino Supper Club & Tasting Room's vanilla malted ice cream, a dessert so good the blogger says she's still dreaming about it.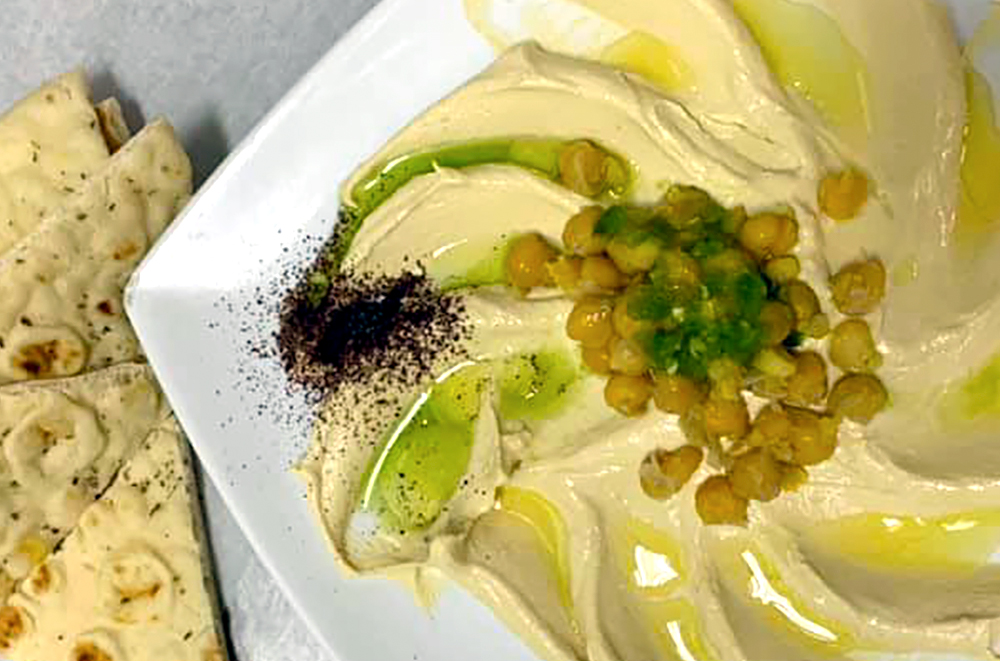 ---
Jennifer Janesko | Artist and designer
Barbecue, sushi, and salads all earn spots on Jennifer Janesko's carryout shortlist, which includes barbecue ribs from the Antler Room, served as part of a collaboration with Harp Barbecue, and the catch of the day at Sayachi.
"I had never done to-go sushi until the pandemic, and now I'm hooked," she says. "Their fresh fish changes daily, so keep an eye on their Instagram for the latest catch and order your sashimi accordingly."
For lunch, the artist usually picks up a salad from The Mixx or Caffetteria, and Waldo Thai is her weekend favorite. But what about dessert? "When I feel like indulging, I make a stop at Dolce Bakery for a slice of lemon cake or a chocolate chip cookie."