National Chicken Wing Day is coming up on July 29, so we asked our readers on Kansas City's subreddit to tell us about their favorite chicken wings around town.
Plus, tailgating season returns in just a few weeks, and we can't think of a better way to get hyped for the first game of NFL's preseason between the Chiefs and the Bears on August 13. 
Over one hundred local Redditors weighed in on Kansas City's top wings, and here's where the locals say to go: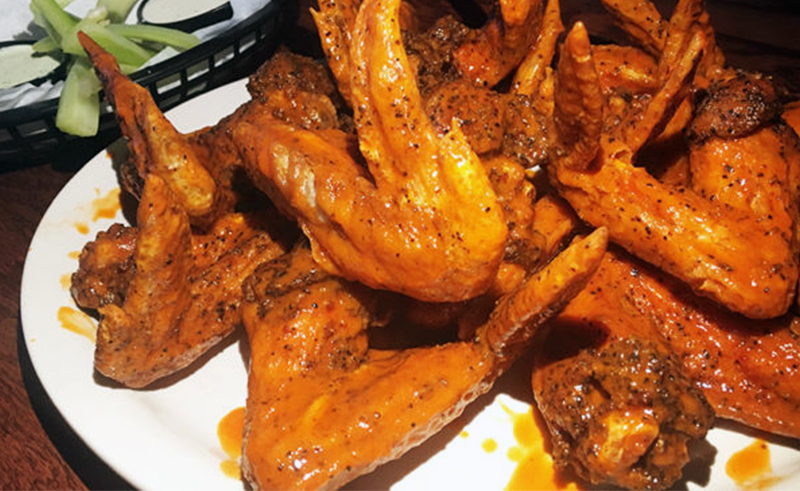 The Peanut Locations across the metro
Nicknamed the "home of huge chicken wings," The Peanut's wings are not only huge in size, but in flavor too. "There's The Peanut, and then there's everywhere else," one Redditor says. "The Peanut. Hands down. Whole wing, perfect spice, great crisp, juicy chicken. Can't beat it," another local weighs in.
Al's Bar & Grill 10911 MO-45, Parkville
Looking for Buffalo-style wings? Al's Bar & Grill is the place to go as the owner is from Buffalo, New York, where the famous wing style was first developed. "Al's is a must-include," one user insists. "Perfectly crisp and sauced just right," another Redditor says. "Al's in Parkville has the best wings I've had anywhere in the U.S. He makes damn good wings," another weighs in.
Helen's JAD Bar & Grill 2002 Armour Road, North KC
Helen's offers wings made sweet and spicy, uber hot, or Thai-style, and according to local Redditors, it's a hidden gem for wings in the metro. "Helen's JAD in NKC, no doubt," one local says, with others adding, "Big old yup on Helen's," to "JAD is a hidden gem for sure," and "Those uber hot wings are amazing."
Wings Cafe Locations in Westport and North KC
With ten dry rubs and 19 wing sauces, the menu at Wings Cafe can be a little overwhelming—but it's totally worth it. "Up north there's Wings Cafe. The Slap Your Mama wings are a must," one local suggests. Others say, "Wings Cafe all day!" to "Wings Cafe is amazing," and "Had Wings Cafe tonight—Black-owned establishment too!"
Tower Tavern 401 E 31st St., KCMO
Order Tower Tavern's wings chargrilled and they're hard to beat, multiple Kansas Citians say. "Tower Tavern! Chargrilled. The sauce—amazing. I have requested them to be my birthday meal for several years because they are that good," one local says.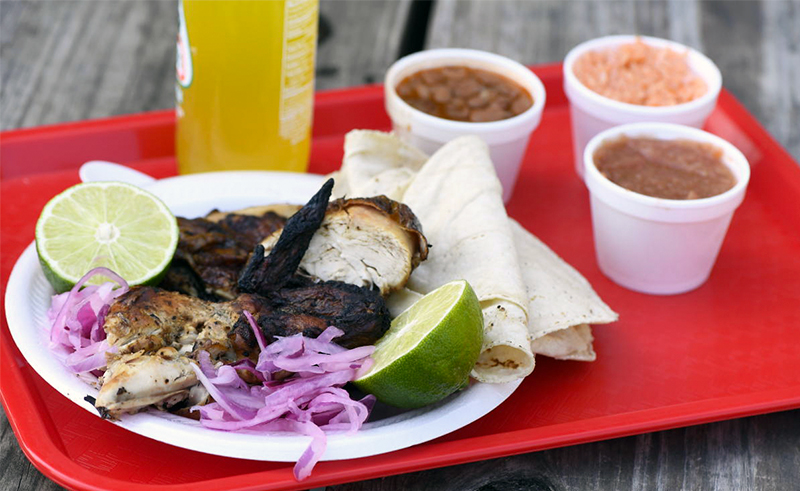 El Pollo Rey 901 Kansas Ave., KCK
A Mexican restaurant isn't usually top of mind when wings come up, but this Mexican joint's wings should be. "They're big, but El Pollo Rey is God tier," a Volker Redditor says. Others say, "El Pollo Rey is 100 percent my favorite," and "El Pollo Rey has some tasty wings that are smoked and then sauced—a good change-up from the usual Buffalo sauce."
Fiorella's Jack Stack Barbecue Multiple locations across the metro
If you're looking for smoked wings, the locals say Jack Stack is the place to go. "Jack Stack wings are underrated," one local says. Others add, "Jack Stack wings are different and amazing," and "the only way to go."
Johnny's Tavern Multiple locations across the metro
Johnny's Tavern has several different styles of wings on the menu, but several local Redditors named Johnny's their favorite wing spot because of their Wilson Wings that are coated with an original Wilson sauce, flash fried, and finished on the grill.
Q39 Locations in Midtown and Overland Park
Q39 calls its wings the "best wings on the planet," and many Kansas Citians agree—plus Q39 made Buzzfeed's list for the best wings in both Kansas and Missouri. "Q39 has some amazing wings," one Redditor chimed in.
Those nine wing spots brought about the most buzz for the city's best wings, but here's some honorable mentions:
County Road Ice House 110 E 14th St., KCMO
"Those wings are hard to beat for me."
Bōru Asian Eatery 500 W 75th St., KCMO
"Boru in Waldo has amazing wings that are definitely underrated. It sucks they only come in six, but the hot-and-spicy wings are the best. They are spicy (not super hot), sweet, savory, tender, crispy, and sticky all at once."
Fast Fred's Market 1806 N 18th St., KCK
"Gotta say Fast Fred's Market does some amazing smoked wings. Hands down real KC cooking."
J. Rieger & Co. 2700 Guinotte Ave., KCMO
"When J. Rieger has the Brookside Poultry Co. wings on special at their patio, that's it. Those are the best wings, nowhere else compares."
Kobi Q Locations in Westport and the Crossroads
"Kobi Q—Sichuan dry rub are my absolute favorite wings of this city."
Maloney's Sports Bar & Grill 7201 W. 79th St., Overland Park
"Maloney's charred wings are my favorite wings, and I am a lover of wings."
Michelle's Neighborhood Bar and Grill 7102 N Oak Trfy., Gladstone
"An underdog choice would definitely be Michelle's Neighborhood Bar & Grill."
Talk of the Town 11922 W 119th St., Overland Park
"Talk of the Town in OP does great wings. Yaddi style for the win!"