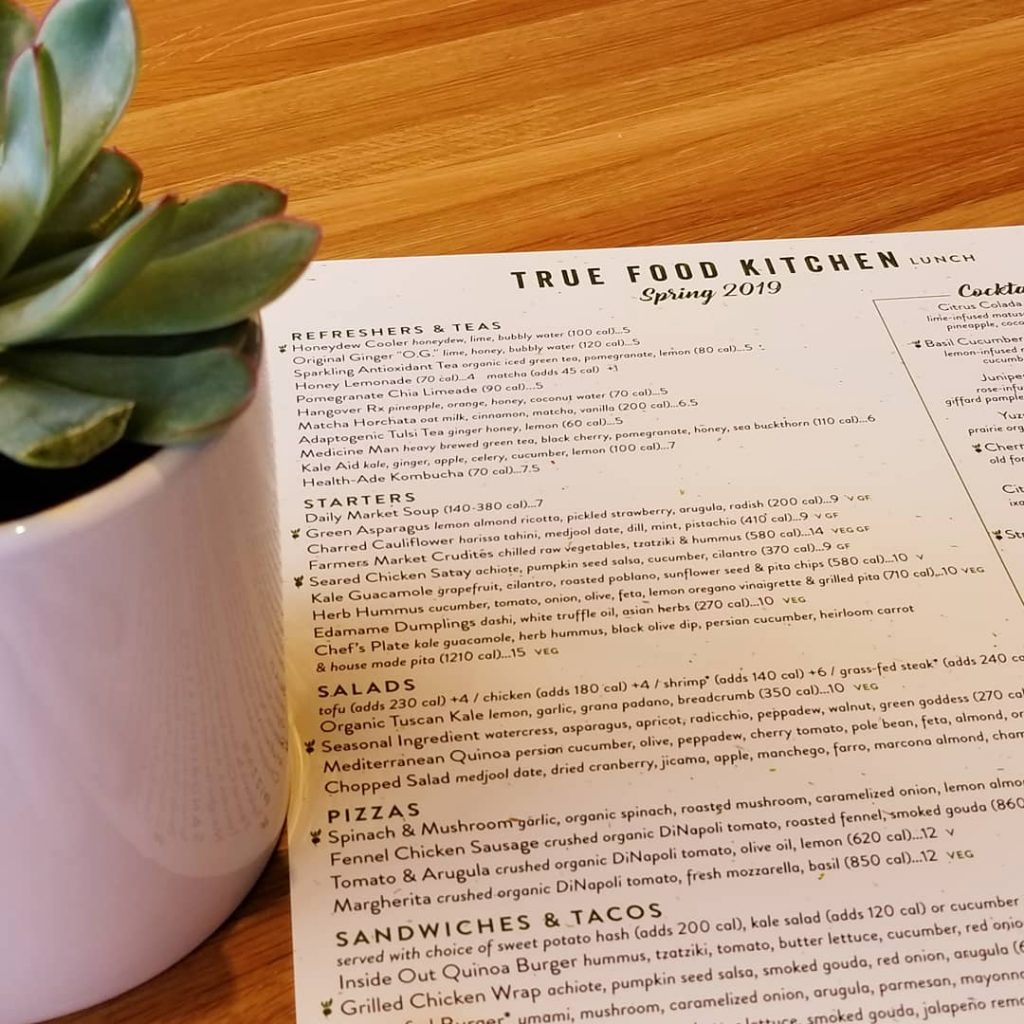 If Oprah invests in your restaurant, you know it must be a good thing. No wonder True Food Kitchen KC has been garnering good buzz ever since it was announced it would be replacing Plaza III Steakhouse on the Plaza.
Now the restaurant is officially open for business and their health-driven menu is getting rave reviews from both vegans and meat-eaters alike.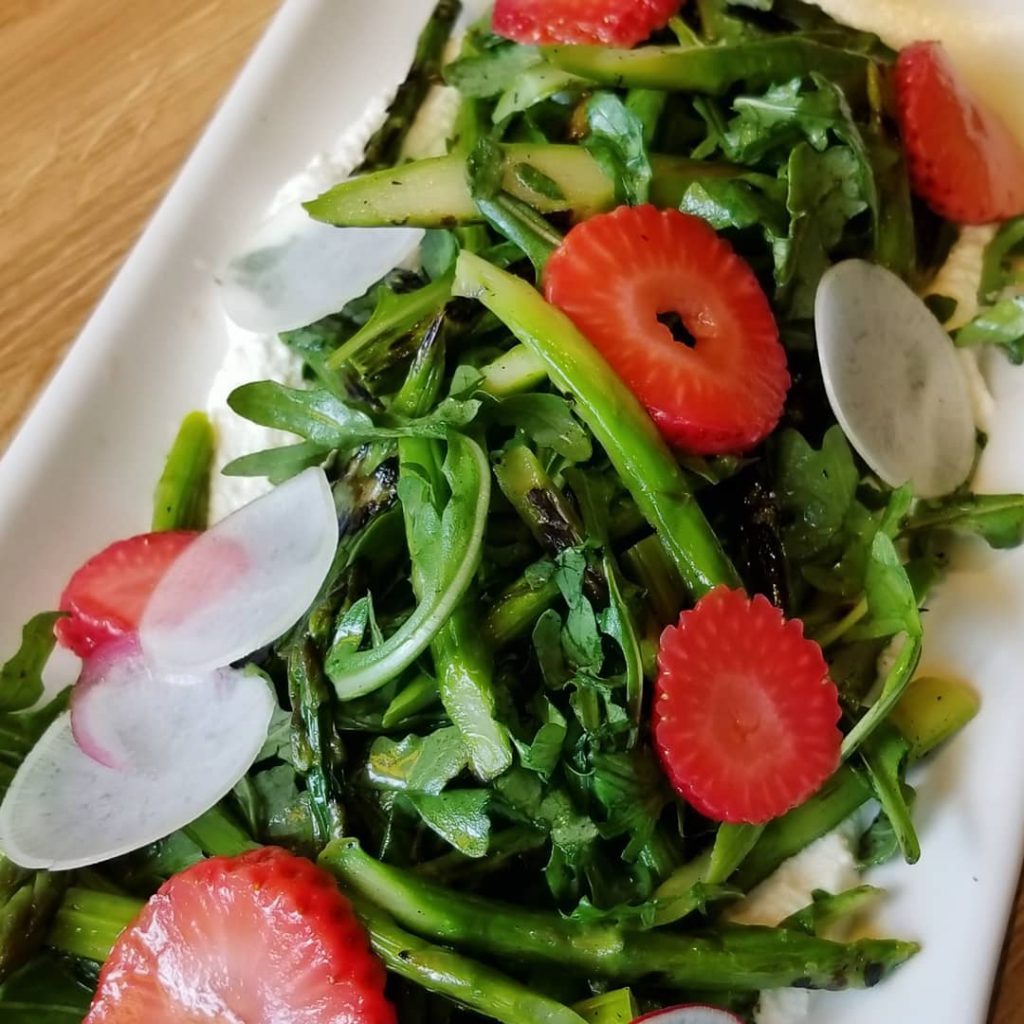 Plus, with plenty of gluten-free and/or vegetarian options, it's sure to draw a crowd of foodies who have been MIA since Eden Alley shuttered its doors a few months ago. "The kale guacamole with sunflower-seed pita chips made my inner vegetarian smile," says first-timer Chuck Hitzeman.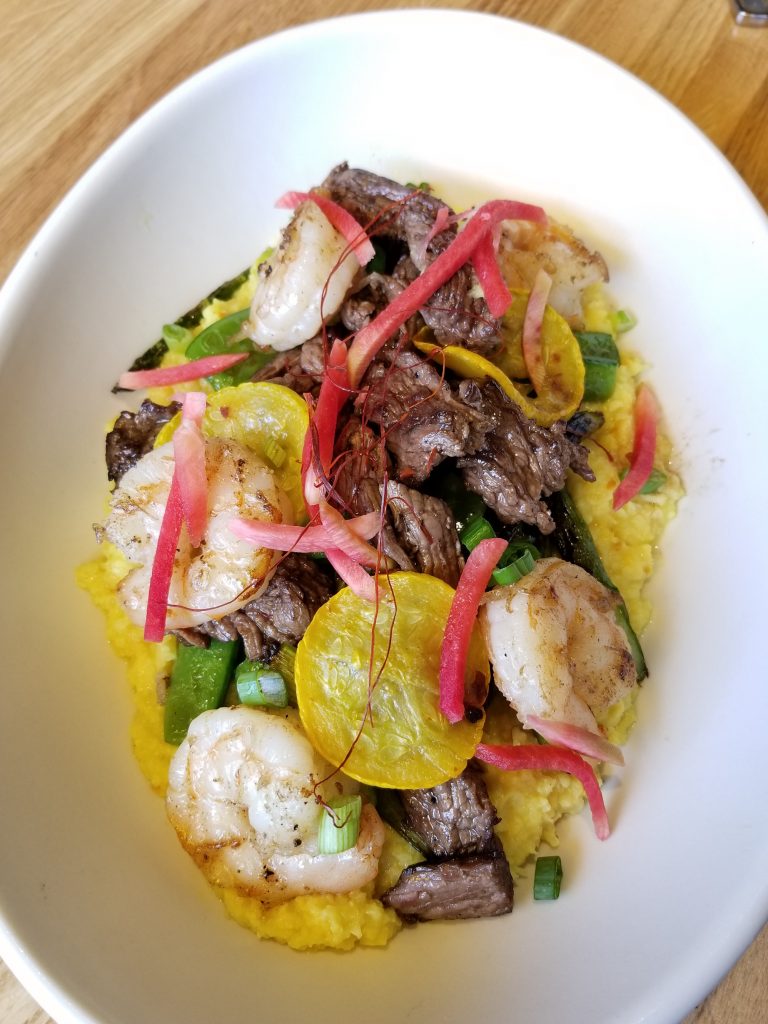 Their seasonal spring highlights reads like a dietician's dream menu. Tasty options include the Green Asparagus Starter, Seasonal Ingredient Salad, Cauliflower Polenta Bowl, Spinach & Mushroom Pizza and Key Lime Mousse, to name a few. Of course, we ordered the polenta bowl with both steak and shrimp, you know just because we could. (Go Team Surf and Turf!) Hitzeman tried out the server's suggestion. "The grilled fish tacos with pickled jicama and coconut lime yogurt were a spicy little slice of seafood heaven."
The Kansas City location features 13,000 square feet of indoor and outdoor dining space, including a lively dining room and an open kitchen designed to bring guests closer to the restaurant's culinary craft. The design features natural woods, greenery and eco-friendly materials, such as dining chairs made of recycled soda bottles. Garden pots filled with fresh herbs welcome guests for alfresco dining on the covered patio.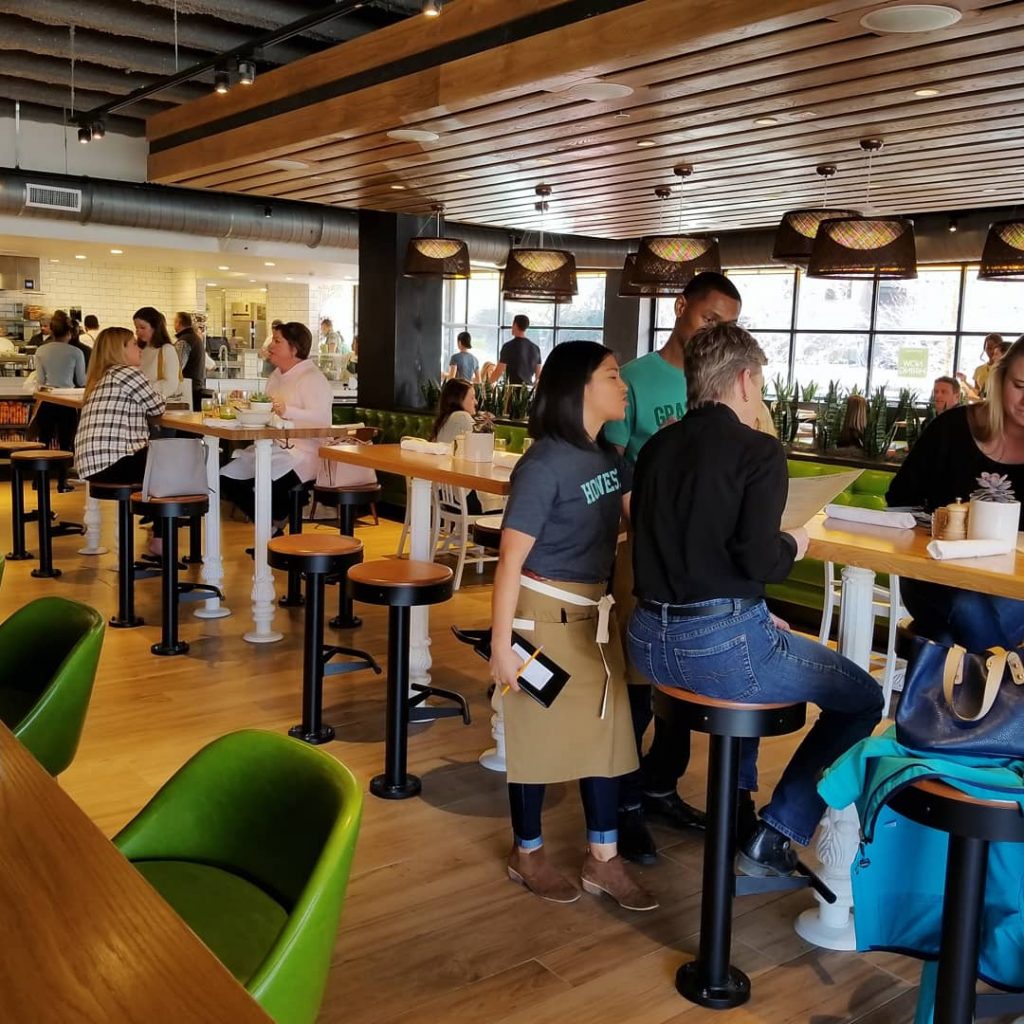 "We're thrilled to be opening our very first Kansas City location on the Country Club Plaza. With its vibrant culture and robust culinary scene, we knew it would be a perfect fit," says Shannon Keller, the chief marketing officer for True Food Kitchen.