Sponsored content: 
For chef Caleb Fetcher, his healthy food/paleo-friendly empire started several years ago on a chicken wing and a prayer. Fetcher was busy as a personal chef at the time, cooking dishes for clients at their homes. "One guy asked, 'Hey, can you cook paleo?'" laughs Caleb. "I said, 'Sure!'—and then I went to look up what that was."
From there, he and his partner, Jason Fetcher, quickly found they were on to something. Paleo was suddenly becoming a must-have for savvy foodies and the two were the first in the metro to hop on the no gluten, no sugar, no dairy bandwagon. With Caleb's culinary skills and Jason's business savvy, the duo started Evolve Paleo back in 2012 with just a smattering of clients. Word of mouth quickly spread and suddenly Caleb's paleo prowess was in high demand. "At first, we just did meal delivery," says Caleb. "We would cook in my house for 24 hours straight, and then I'd go to bed and we'd deliver in the morning. That was the case up until we had 40 to 50 clients. The first recipe I made? Paleo Pad Thai—it was awesome, an almond-butter sauce, macadamias and zucchini noodles." (You can still spy it occasionally on Evolve's ever-changing menu.)
"Evolve has evolved."
It wasn't until the Evolve team moved into their own space (complete with a much-needed commercial kitchen) that Caleb realized the options were nearly endless for turning any meal into a version that was paleo-tastic. "It really went from me dictating what I thought was important for people to eat to being open-minded," says Caleb. "You can be healthy and eat a myriad of different ways. We used to be paleo, paleo, paleo—now we're paleo, keto, low-carb and in the next year, vegetarian."
Now that Evolve Juicery and Kitchen has expanded to eight different markets (including Des Moines and Omaha), Caleb is working around his customers' needs a bit more. "I used to make whatever the heck I wanted to make and people trusted me," says Caleb. "Now that we have 15 stores, we tend to make things people like. We used to stretch people's food palates, but people like what they like." (Read that: comfort foods like pot roast, chicken-fried steak, anything barbecue.)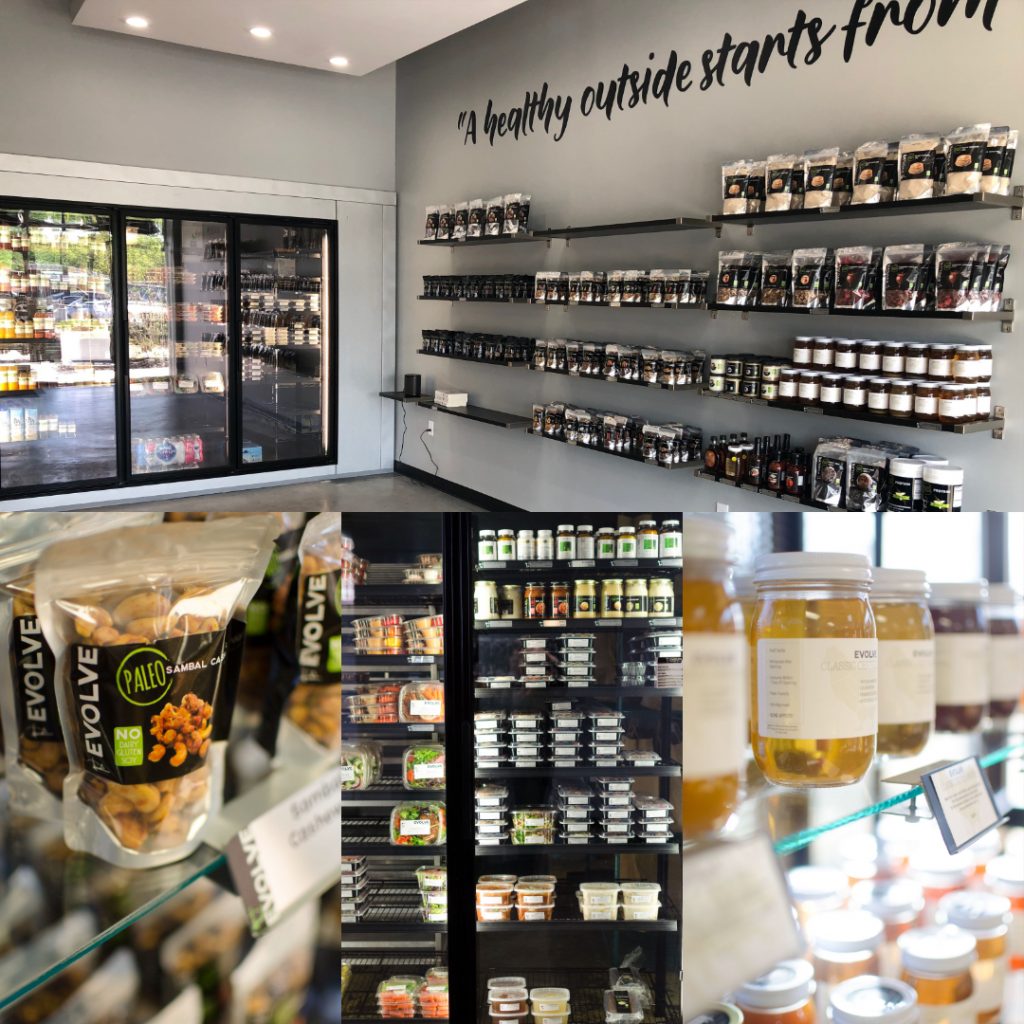 The recipes make all the difference.
Being one of the first paleo-friendly businesses in the metro meant Evolve had to keep raising the bar of menu offerings. That's still part of the company's mantra today. "We're chefs—and then we make it healthy. We find a lot of similar companies, but their food doesn't necessarily taste good," says Caleb. "It doesn't matter how healthy the food is, if it doesn't taste good, people are not going to eat it." Evolve's burgeoning customer base clearly agrees with what Evolve brings to the table. "We've done paleo the hard way and made some good—and some not so good—meals. With Evolve, we're doing it the easy way," says Kevin Worley. "Have been pleasantly surprised at how tasty and filling the meals have been. Just had paleo pancakes this morning, which were very good."
It's certainly an ambitious undertaking but Evolve changes their entire menu every week. "It's completely different—and that doesn't happen everywhere," says Caleb. "That's because we enjoy cooking." Staff has a weekly meeting on Wednesday to sample all the latest and greatest concoctions. "We try all our food and then try to make it just that much better. How can we tweak it?" Now the store offers up their own homemade kombucha as well as fresh juices made while you wait.

Customers, meanwhile, are fans of Evolve's convenience and, more importantly, the selection! "I've been purchasing meals almost weekly from Evolve for two years. They made switching to the paleo way of eating possible when I was working 50 hour weeks," says Brenda Nonamaker Schoen. "I always have several of their meals in my freezer so I never have to resort to fast food."
What do you need to try?
Speaking of recipes, we asked Caleb about his favorite dish versus what clients really enjoy. "My favorite? I really like the Coconut Curry Pork Meatballs with sesame green beans. One—I like curry a lot—especially yellow curry. It's satisfying and chock-full of good fats," says Caleb. "I wasn't a fan of green beans growing up, so making fresh green beans was a new experience for me. Simple is better. I don't need complex foods, I need simple foods executed perfectly."
What menu items are adored by the masses? "Crowd favorite is anything with bacon or anything barbecue—like our Barbecue Brisket-loaded sweet potatoes. They're so popular people order multiple barbecue dishes and often freeze them," says Caleb. "In a town that's rife with barbecue places, I'm shocked they order so much barbecue from us. It's surprising since our barbecue has no sugar."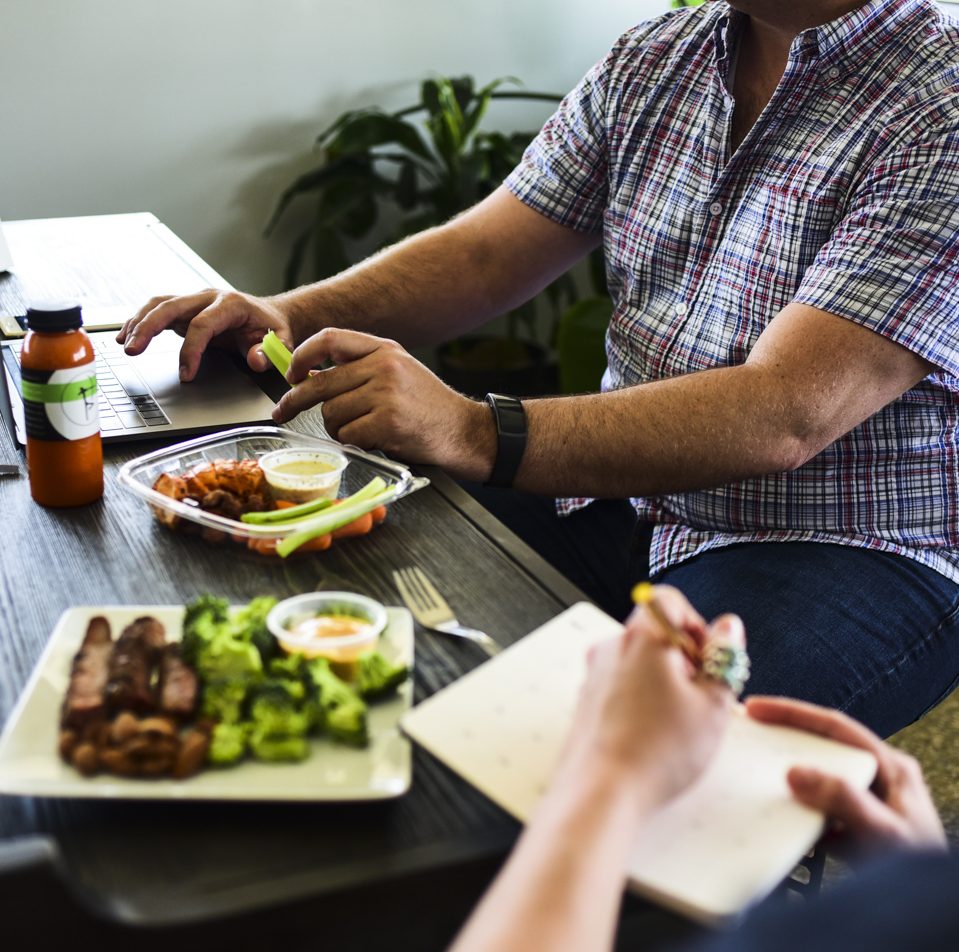 The Keto Challenge brigade
If paleo was the buzzword five years ago, the term "ketogenic" is about to usurp it. Keto has become wildly popular in the last couple of years. Keto is short for ketosis, a metabolic process when the body uses fat for its fuel source instead of carbohydrates. With so many people interested in a ketogenic lifestyle, Evolve Juicery and Kitchen quickly modified their menu plan and introduced a 45-day, no-fuss, no-muss Keto Challenge menu. Evolve devises a tasty menu plan. You devour. Simple as that. "In the Keto Challenge … it forces you to be consistent for six weeks of clean eating," says Caleb.
The next Keto Challenge is poised to begin towards the end of February. If you want to know more about what it involves, Caleb and his team are always available to answer any questions you may have.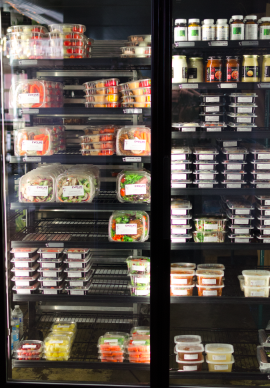 If you're gunning for a healthier lifestyle in 2019 and want to introduce clean eating into your menu plan, Evolve's grab-n-go eateries are perfect. Want an entire week of food delivered to your door? They can do that too. Either way, you're bound to see why Evolve Juicery and Kitchen's entrees, snacks, and desserts are known for being nutritious anddelicious. "Our food is bold," says Caleb. "And our goal is to make sure each dish is great."