When the school year starts and those lazy days of summer end, it can be hard to keep up with everything—especially planning dinners every night. 
After a long evening of toting around the kids from soccer practice to dance rehearsal, picking up a pizza pie that will feed the family—and possibly leave behind some leftovers—sounds like a pretty good idea.
Whether you're looking for the best meat-lovers pizza, a Chicago-style deep dish, something unique like a crab Rangoon pizza, or a pizza that's a bit healthier, we've got you covered with these eight recommendations around the metro.
1889 Pizza Napoletana 2876 W 47th Ave., Kansas City, Kansas
Legend has it that pizza was created in 1889 in Naples, Italy, and this pizza joint makes handmade Neapolitan pizza pies in the same style. From the Honey Bee to The Prized Pig there are great options on the menu. Or you can drop by for a pizza-making class to make your own.
Johnny Jo's Pizzeria 1209 W 47th St., Kansas City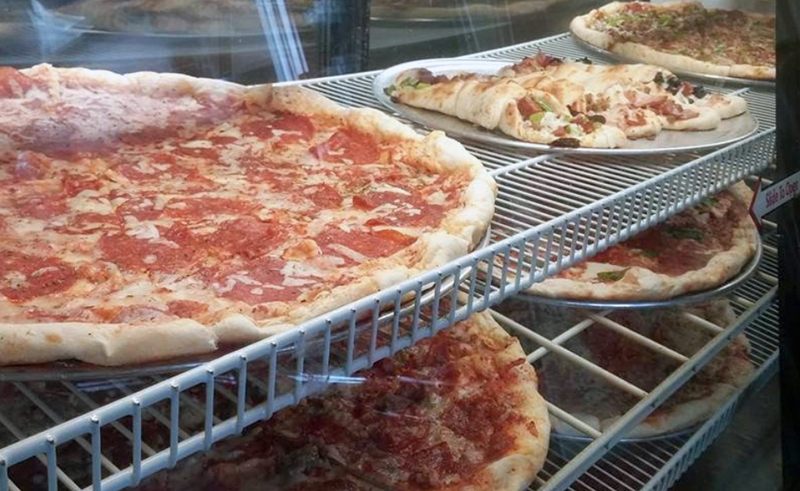 There's something about a stone oven that makes pizza taste even better. Johnny Jo's makes a great red sauce pizza and a garlic and herb-butter sauce pizza in their stone oven. Plus, you can add on garlic knots, stromboli, or cannoli for dessert.
Minsky's Pizza Multiple Locations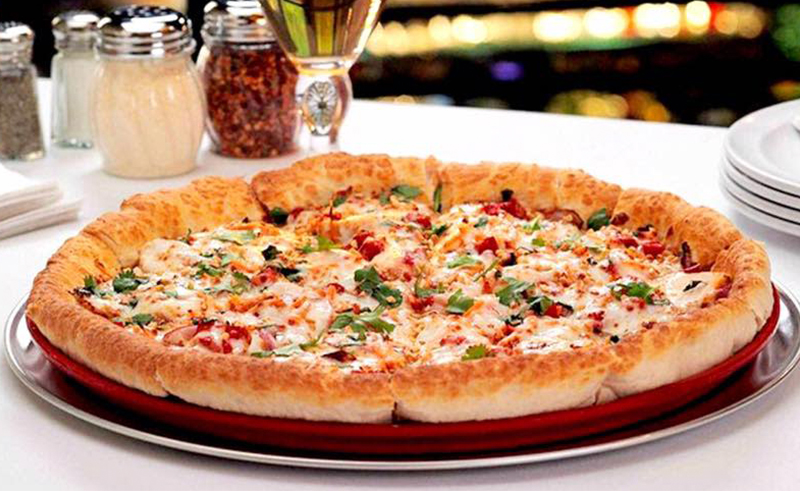 Minsky's introduced Kansas Citians to gourmet pizza in 1976. From original or honey wheat, thin + crispy, and deep-dish pan crusts, there's something on the menu for everyone. Mix it up with one of their gourmet specialty pizzas including spicy Thai, tostada, and chicken cordon bleu.
Old Shawnee Pizza Locations in Lenexa and Shawnee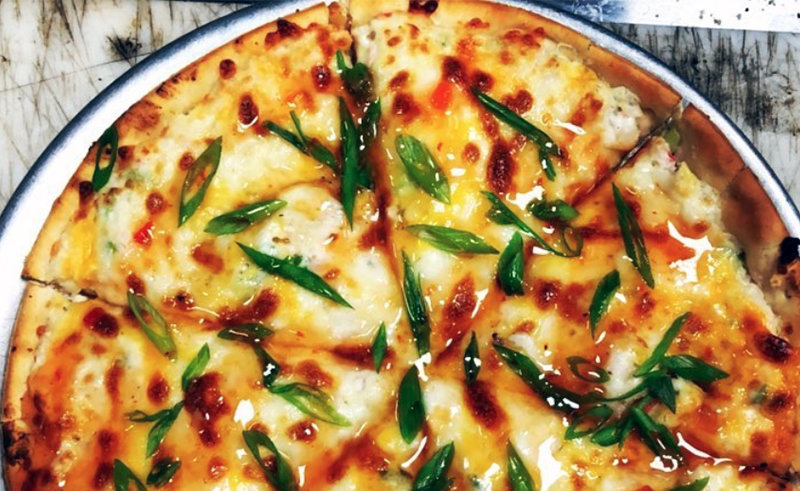 For over 50 years, Old Shawnee has treated the metro to unique specialty pizzas. Their most popular pizza is the Famous Crab Rangoon, topped with a house-made crab Rangoon filling, green onions, an Italian-cheese blend, sweet chili sauce, and fried wontons.
Pizza Tascio 1111 Burlington St., North Kansas City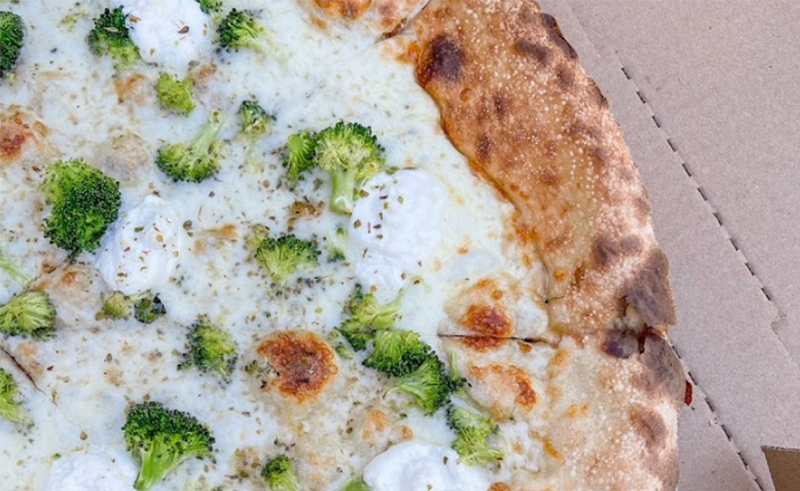 Pizza Tascio is so popular in North Kansas City that the New York-style pizza parlor is planning to open locations in Overland Park and Lawrence. Try the White Tascio pizza made with mozzarella, fresh ricotta, Italian sausage, broccoli, and olive oil for something different.
Providence Pizza Co. Locations in Grandview and Westport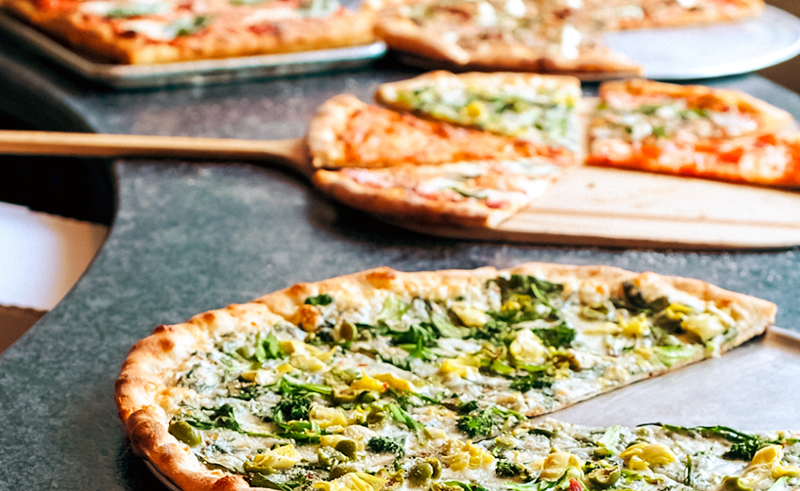 Between New York thin crust, Sicilian thick crust, and Detroit deep dish, you can please the whole family with a wide selection of pizzas here. Try the Roger Williams, which features mozzarella, asiago, white sauce, spinach, artichokes, broccolini, Castelvetrano olives, crushed peppers, and Romano for a healthier option.
SPIN! Pizza Multiple Locations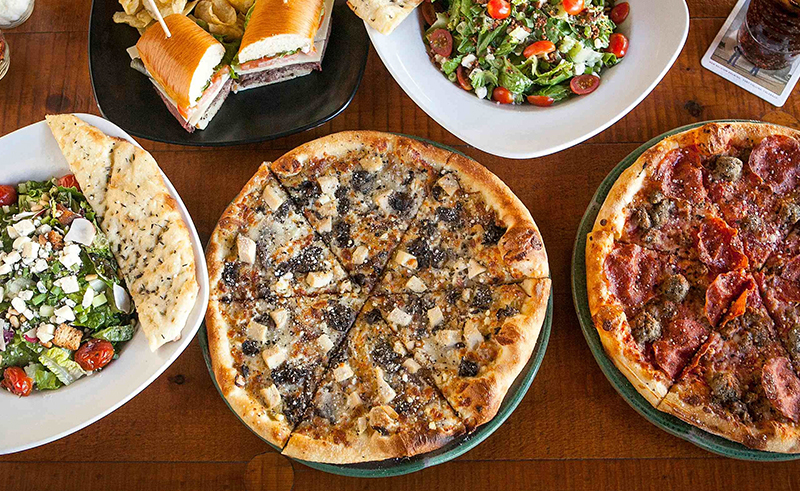 Order a Mini Mia for the perfect lunch or a quick dinner on the go. The Mini Mia comes with a 7-inch specialty Neapolitan pizza of your choice, plus a half salad or cup of soup. Try the Athens pizza featuring herbed olive oil, red onion, roasted garlic, artichokes, roasted red peppers, feta, kalamata olives, and cheese.
Square Pizza 208 W Maple Ave., Independence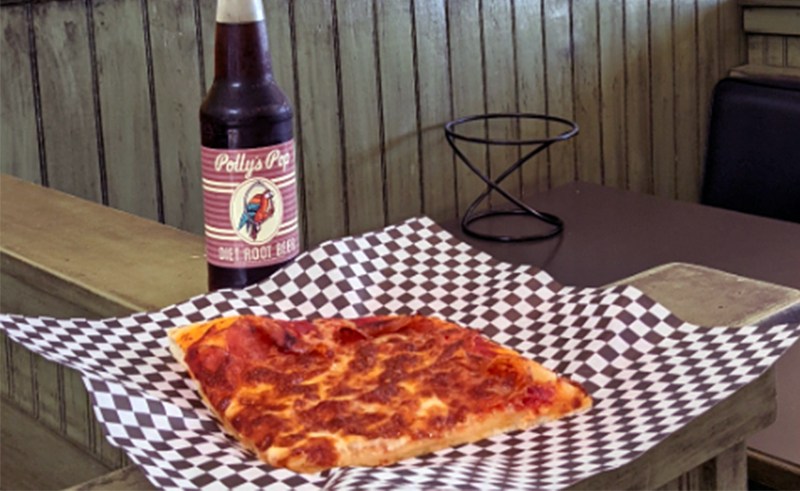 Staying true to its name, Square Pizza, located on the Independence Square, makes all of its pizzas on a square-shaped crust. From Margherita to chicken alfredo, veggie, and meat lovers, they offer all the classics on a crunchy crust.
Third Coast Pizza 7820 Quivira Rd., Lenexa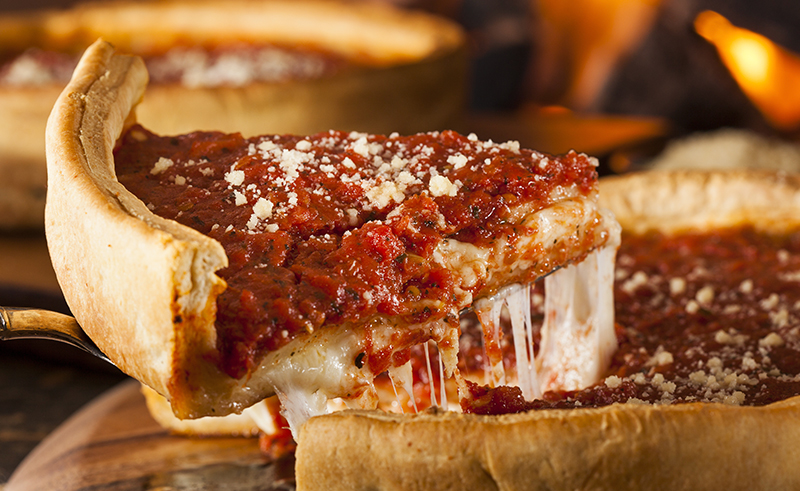 Looking for a true Chicago-style deep-dish pizza? Third Coast Pizza is the place to go. Order any of their five deep dish-style pizzas for that satisfying cheese stretch that goes all the way to your plate as you lift out a slice. 
Waldo Pizza 7433 Broadway St., Kansas City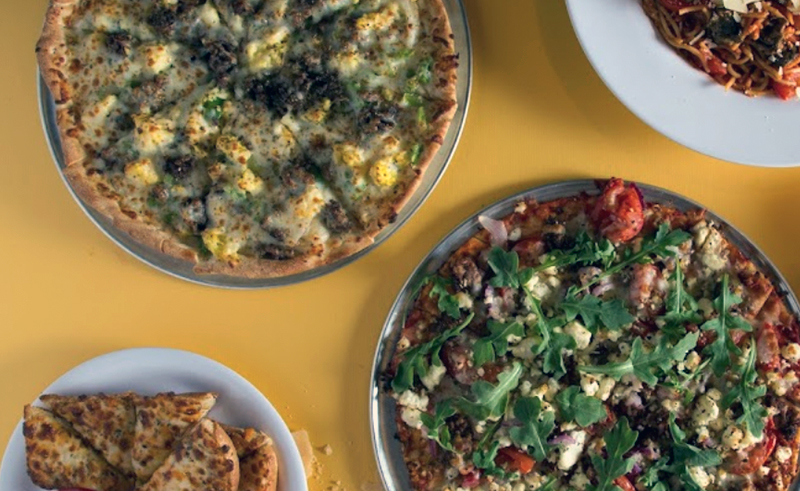 For over 30 years, Waldo Pizza has been known for its creative pizzas. From specialty pizzas, such as the Deluxe Tex Mex, Bubba Shrimp, and Baked Potato, to pizzas for meat enthusiasts including the Choice Cut, White Chicken, and Local Pig, there's always something new to try.