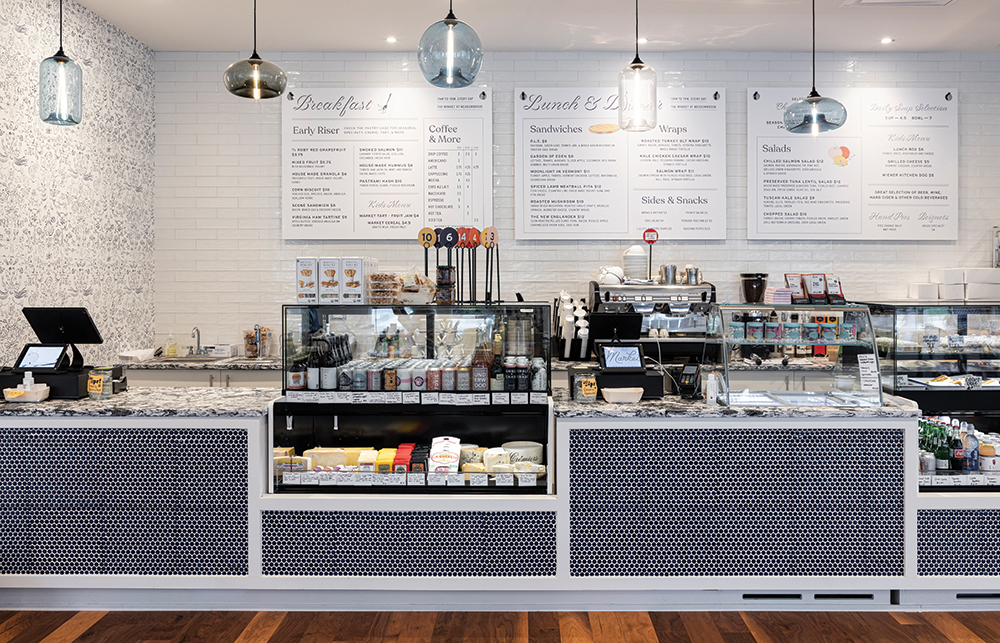 The ability of restaurants to bring us together has never been more apparent than when we suddenly found ourselves unable to dine out this spring. The Market at Meadowbrook opened at just the right time, both to serve as a reminder of this fact while also offering a clever way to cope: A menu designed for patrons to grab-and-go and a location surrounded by the verdant fields of Meadowbrook Park. It practically demands you bring your items out for a picturesque picnic.
The Market at Meadowbrook opened in mid-April exclusively offering carry-out and curbside ordering. Although it's since opened for traditional dine-in service, that first impression may be hard to forget for Kansas Citians, especially during the summer months when there's no better dining room than the park the Market calls home, although the eatery does offer a small patio where guests can enjoy the best of both worlds.
Just within the doors, you'll find a refrigerated area stocked with prepared items: Heat-and-eat entrees like spaghetti and lamb meatballs and bacon-wrapped meatloaf; sides including house-made soups and veggies; and a plethora of sandwiches and salads. If the setup seems reminiscent of another Prairie Village-based eatery, French Market, that's probably because the concepts have the same DNA. Patrick and Joanne Quillec, who own French Market as well as Café Provence, partnered with the Inn at Meadowbrook. The boutique hotel shares real estate with The Market at Meadowbrook for this concept as well as its higher-end neighbor, Verbena, which opened on May 11.
A few steps further sits the dining room, a bright and airy space with a palette of vivid white and cerulean blue filled with bistro-style tables and chairs. Guests place their orders at a handsome counter where the pastry case is sure to catch plenty of attention, filled with flaky pastries in the morning and indulgent desserts during lunch and dinner.
The Market at Meadowbrook's pastry program is among the highlights, so it's no surprise that breakfast appeals with beignets and a corn biscuit served with a poached egg, avocado, bacon, arugula, and a scallion verde. Other fare includes house-made yogurt with fruit or granola, and a pastrami hash.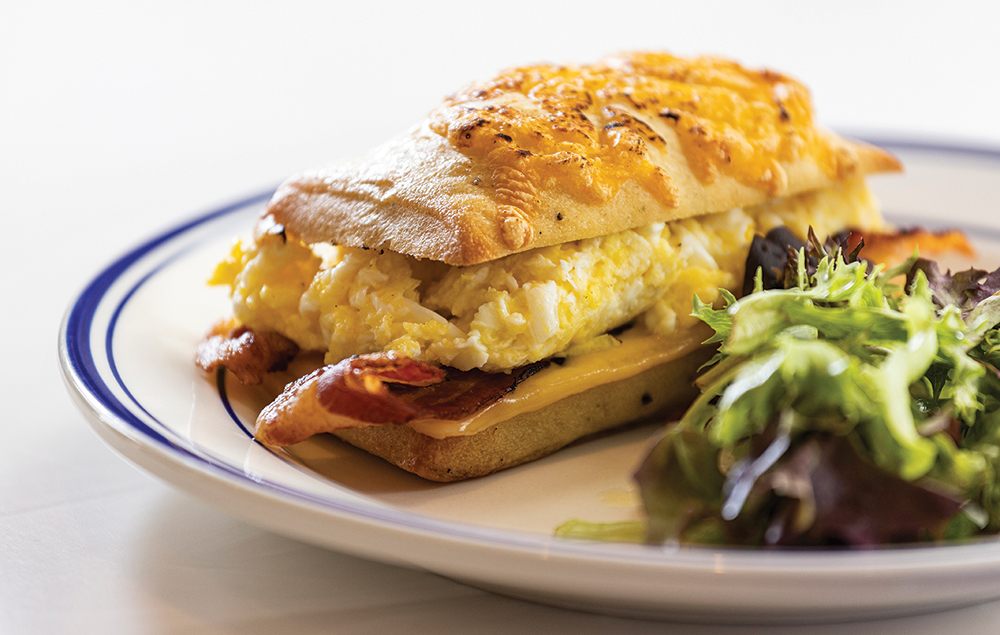 Lunch and dinner are similarly approachable. The menu The Market opened with consists of sandwiches, wraps, and salads. In the chilled salmon salad, the fish's texture is spot on and served over a bed of arugula and spinach. Discs of radish, asparagus spears, and a sprinkling of pine nuts round out the dish, which is lifted by a punchy, bright, grilled lemon vinaigrette.
The sandwiches aren't as well executed: The pulled pork New Englander's most interesting billed elements—apple chutney, pickled apple and caramelized onion aioli—are hard to find when you bite in, leaving it dry and underwhelming. The roasted mushroom sandwich is also a disappointment, with the star ingredient under-seasoned and little else going on. Still, the concepts are solid, and the fixes are easy enough to make that diners should have hope.
Fortunately, no improvements are needed to the sides offered: The potato salad would be the hit of any barbecue with its tender potatoes and herbaceous, creamy dressing. The ribboned carrot and cucumber pickles are crunchy, tangy delights.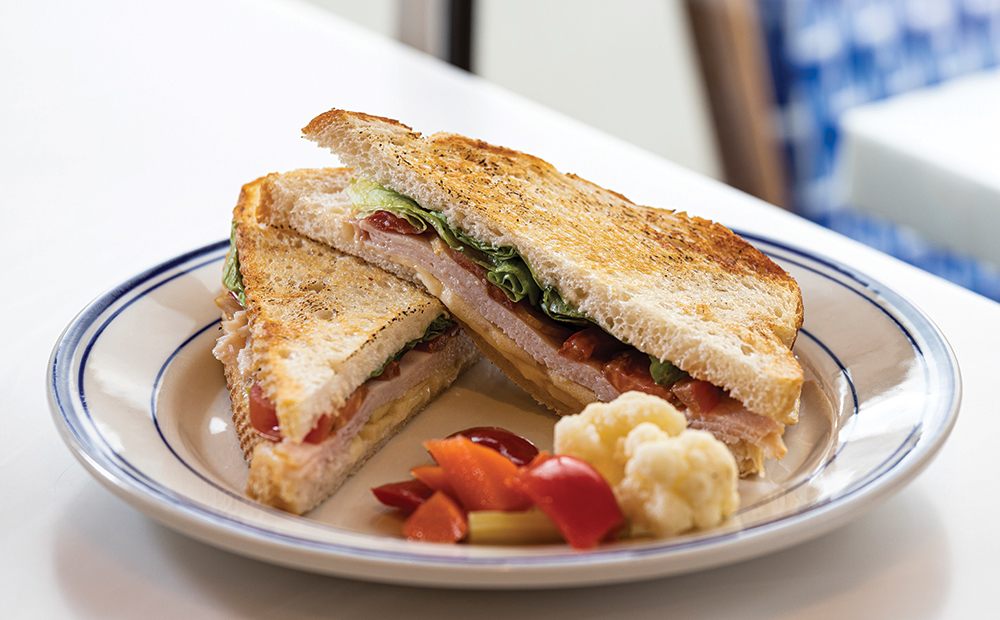 But The Market saves the best for last—yes, we're talking about dessert. There are scoops available from Foo's Frozen Custard, but it's the pastry case that will stick with us, offering a beautiful assortment of treats. There's a dense, tart lemon bar, and a temptingly presented New York-style cheesecake bar, a rectangular slice topped with fresh whipped cream and coated puffed rice, providing unexpected crunch. So many versions of the dessert fall into the trap of cloying sweetness, but not this one—the sugar is balanced out with acid and a salted crust. The Gooey Butter Cake cookie does a remarkably good job of capturing the rich flavor of its inspiration, packing deep butter flavor into a cakey cookie sprinkled with powdered sugar.
With its location and menu, The Market seems destined to become a popular snack stop. With a little added time and attention, it could also be much more.