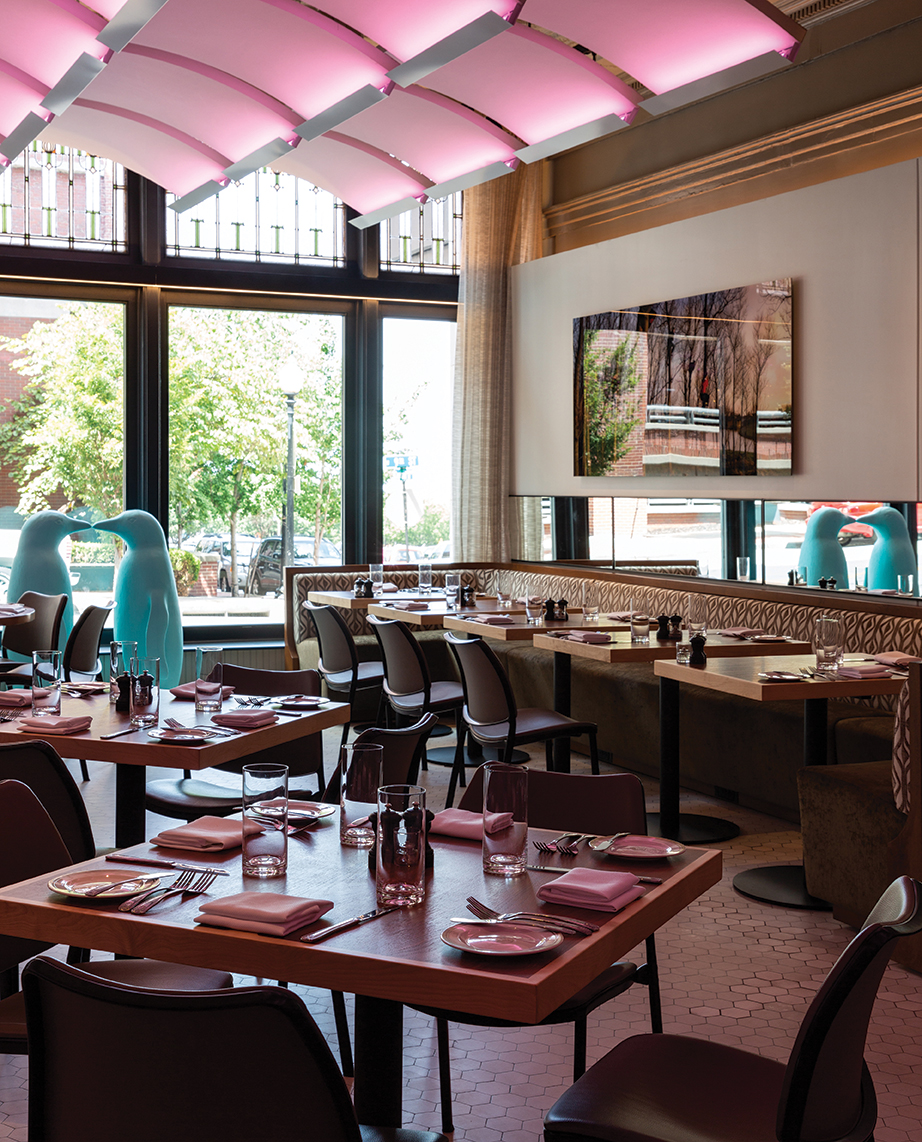 The Savoy at 21c sails between two worlds—heritage and vogue.
When first walking into the bar, ducking through plush curtains, you still see the heritage—all dark-wood bar, vintage green tile, stained glass windows, and murals of pioneers at Westport Landing. In the dim light, it could be 1903 again, when cattle and lumber barons once washed down prime rib and oysters with bourbon.
But it feels different. The layout is more open, less speakeasy and more rave, where after-work singles sip Mer-tinis flavored with seaweed and clam juice. Gone is the fusty and dusty. The re-energized, reimagined, refreshed Savoy is part throwback and part fun.
In the adjacent restaurant, light floods in from street-side windows. Underfoot are the original marble-tiled floors, above, the restored and freshly ornate plaster ceilings. "It took three months to redo them," a young man at a nearby table comments, his dinner companion sporting silver-tipped hair and a thigh tattoo.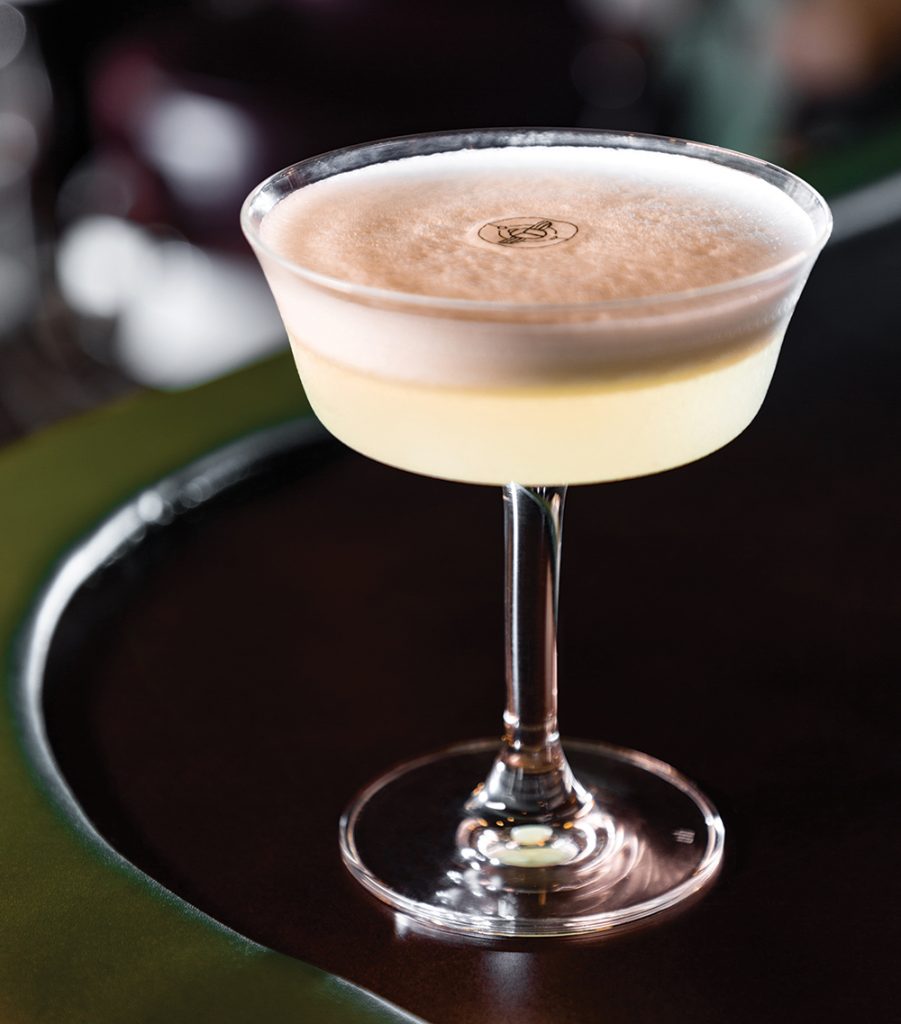 Floating panels give a peekaboo view of those plaster ceilings and also turn the colors of a Kansas City sunset throughout the evening. A swimming-pool blue penguin, the mascot of the 21c chain of contemporary hotels, pops up here and there around the large and airy dining room.
So how successfully does the dining experience navigate between old and new?
The Savoy Sour starts the evening off. Made with apple brandy, it's a softer, more rounded and much more drinkable version of its brash bourbon-and-lemonade ancestor. A sophisticated Art Deco Savoy logo floats on the foam.
The escargot tortellini in maître d'hotel butter are so good, you are tempted to lick the plate. The snails are meaty, the pasta perfectly al dente, the butter sumptuous, and no one has to pry garlicky snails out of their shells using tiny forks. People have enough to do checking their Twitter feeds these days.
"Mmmmm. I'd just like two plates of that." The conversation drifts over from a table of family members, three generations all sharing bites. When they leave, the table is reset for a group of business colleagues, celebrating with a lumber baron's wine, perhaps the $350 bottle of a Grand Cru French burgundy or a very dry $9 Prosecco by the glass.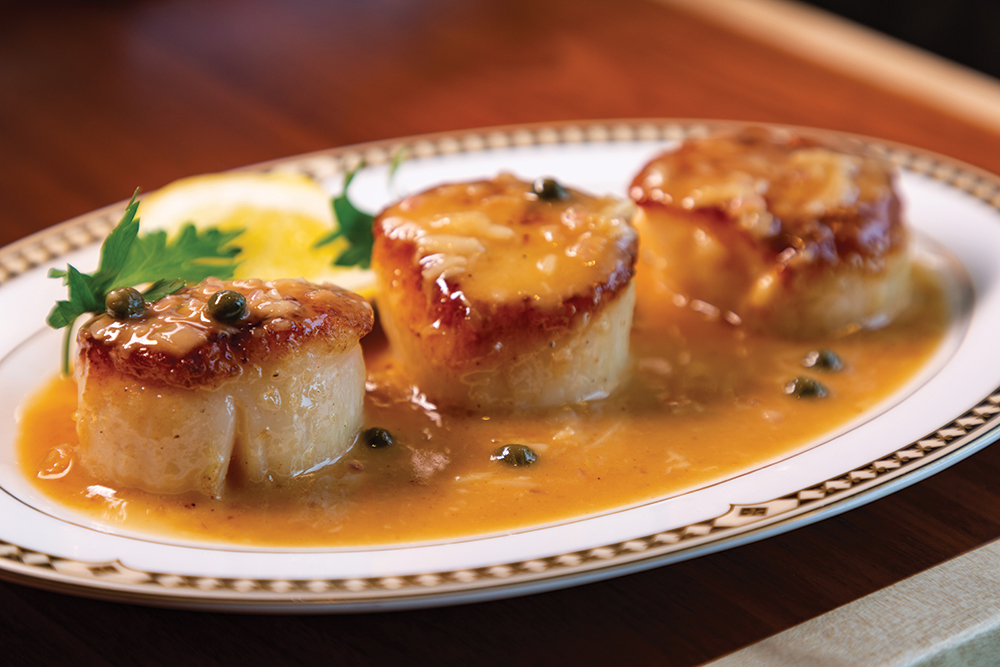 Caesar salad can be tricky. A restaurant can't go too far out on a limb, so the executive chef, Joe West, plays it subtle. It's everything you expect in a really good Caesar—crisp greens on a chilled plate, gutsy flavors, white anchovies—but with an indefinable crunch.
Although the prime rib, slow-roasted for eight hours for a great crust and a perfect medium-rare, did look fabulous, the Scallops Meuniere called my name. The plump shellfish, crusty from searing in a hot skillet, were drizzled with a browned-butter sauce and a squeeze of lemon juice. As a side dish, the Crum's heirloom creamed corn tasted like summer in a white bowl, gently poached to tender deliciousness.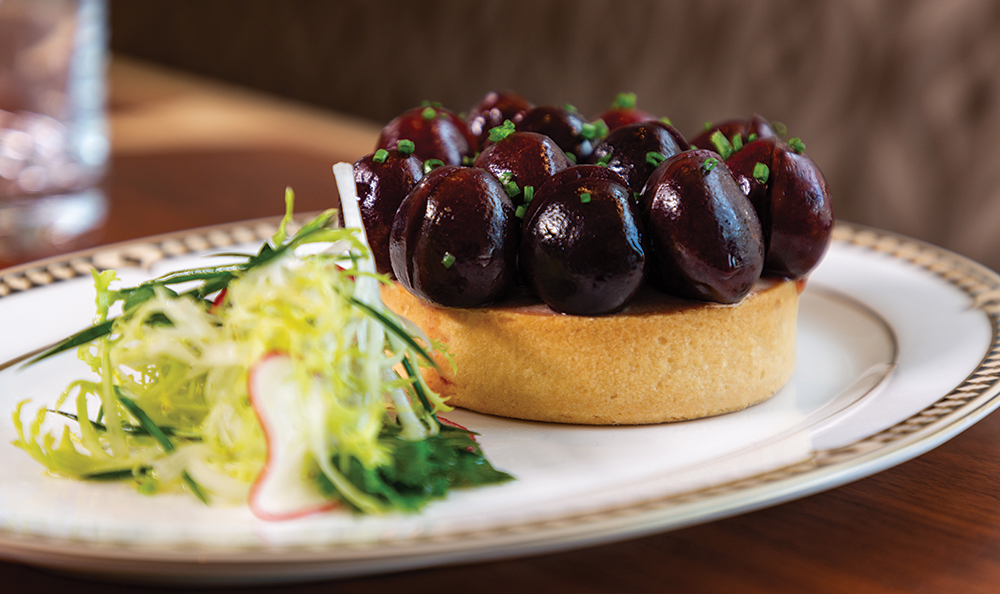 For dessert, the Baked Alaska is one of those vintage dishes that deserves a comeback now that chefs can caramelize coils of Italian meringue with a kitchen torch. With every bite, you get flavors of lavender and lemon ice cream over a disc of yellow cake. The see-through sauce with a hint of orange marmalade or yuzu is just bitter enough to bring out the sweetness in everything else.
And shouldn't every meal end with a flourish of pool-blue cotton candy in a copper mug?
Yes.