Summer in Kansas City means watching the Royals play at The K, lots of topnotch backyard barbecuing, and, of course, plenty of frozen treats. Whether you're devoted to the classic cone, all about shaved ice, craving something tropical, or on the lookout for dairy-free (or boozed-up) options, these local spots will help keep you cool when temperatures rise—not that you need an excuse.
---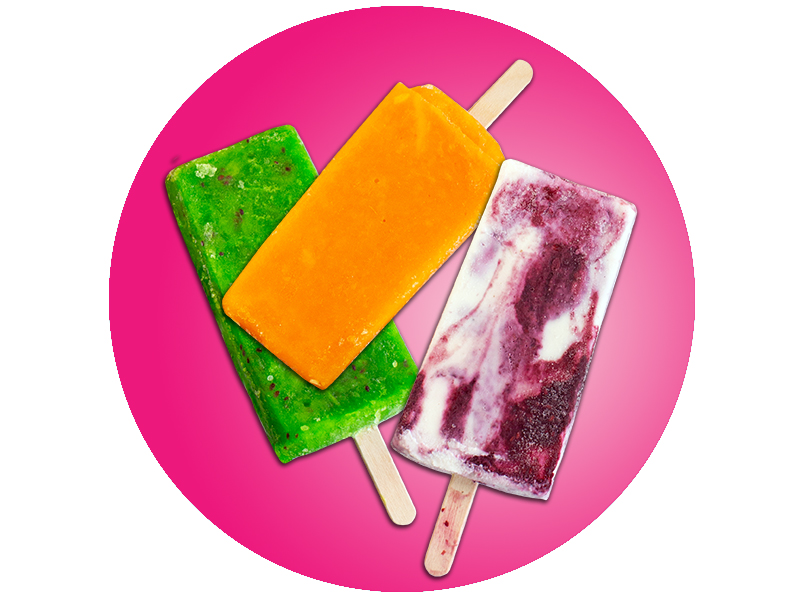 Few things are as refreshing on a hot summer day as one of Paleterías Tropicana's colorful fruit popsicles—also known as paletas—which burst with bold, fresh flavors ranging from lime and watermelon to pineapple chili and hibiscus. The Kansas City company, which has several locations throughout the metro, also serves up cream variations of its popular paletas, plus sorbets, ice creams, and aguas frescas as well as a selection of savory dishes.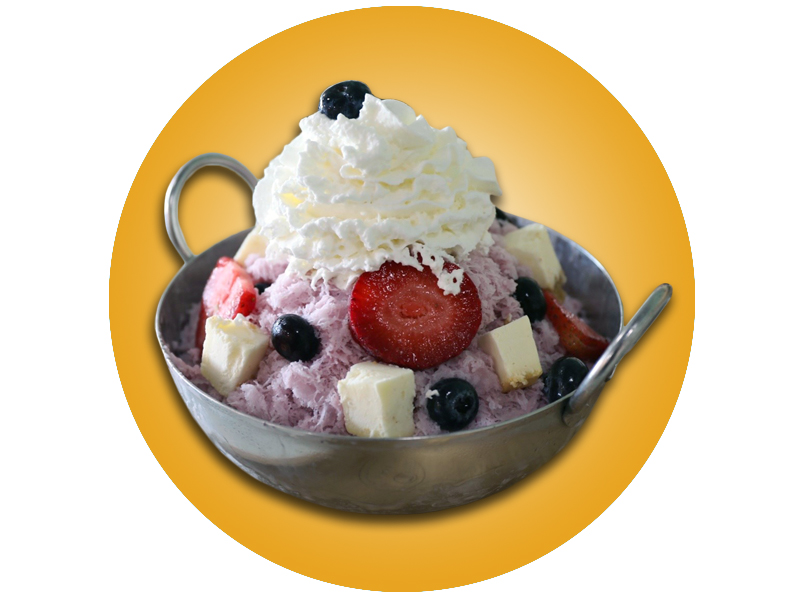 Frosty treats get a chic makeover at Overland Park's colorful and stylish I Am Frozen Dessert Cafe, which offers shaved ice creams (a hybrid of ice cream and shaved ice) in varieties such as cinnamon toast crunch, strawberry limeade, and matcha green tea. The café also serves up boba teas and honey toast—fluffy Japanese milk bread coated in honey caramel sauce, toasted and served with ice cream.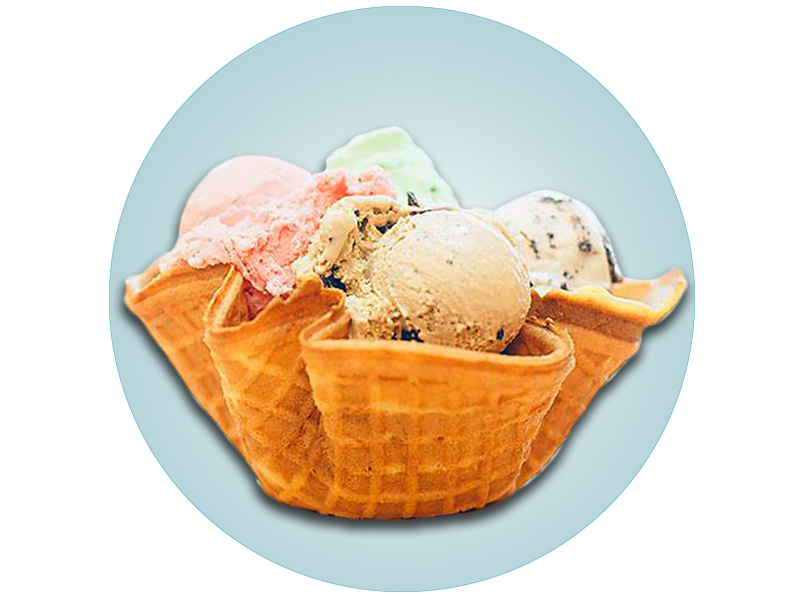 Sylas & Maddy's inspires such loyalty that it's not uncommon to see a long line even in the dead of winter at the Lawrence location, a downtown favorite of KU students, and in the Olathe shop. Both make their ice creams and crispy waffle cones fresh daily and offer flavors like Maddy's Mud, Oreos, brownies, and fudge swirl in a coffee ice cream base, and Mahomes Magic, butter pecan ice cream with toasted coconut, chocolate flakes, and graham crackers.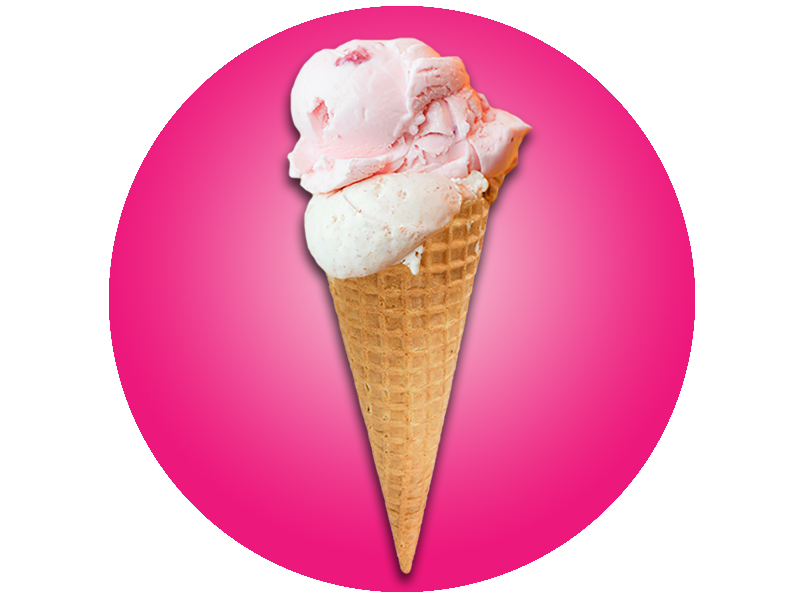 Prairie Village residents got a new spot to flip out over last year when Summer Salt Ice Cream Co. opened in Corinth Square. Owned by ice cream-obsessed chef Curtis Thurston, the neighborhood shop features homemade ice creams and mix-ins. Combos like banana peanut butter hot honey and ooey gooey butter cake have quickly become customer favorites. Summer Salt also serves up pints, soft serves, and other sweet confections.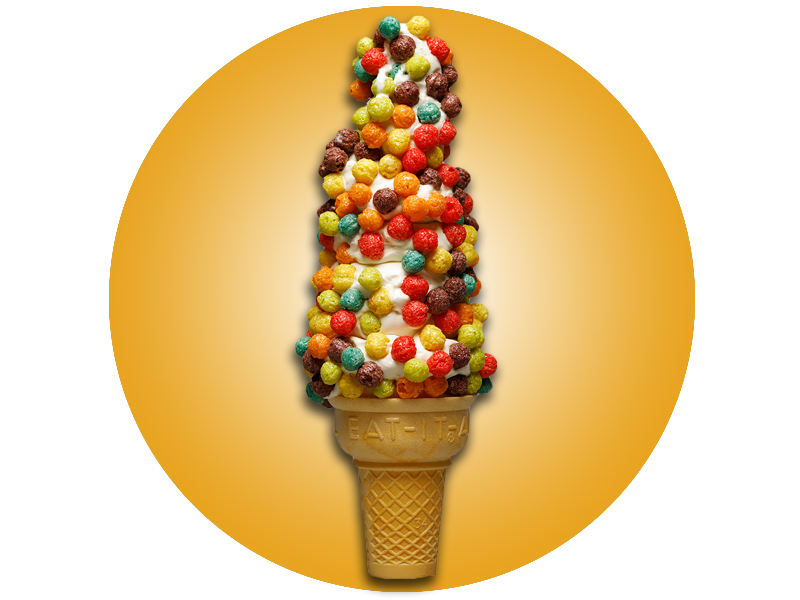 For those with dietary restrictions, going out for dessert often means an underwhelming sorbet option. That's not the case at Westport's soft-served focused Frozen Gold, which offers vegan coconut ice cream layered with candied Rice Krispies, toasted coconut and vegetarian fudge for a treat that evokes its namesake Girl Scout cookie: Samoa Samoa. The dairy ice creams are just as indulgent, and many come in cones featuring Frozen Gold's softcore, a tasty surprise at the center of the dessert.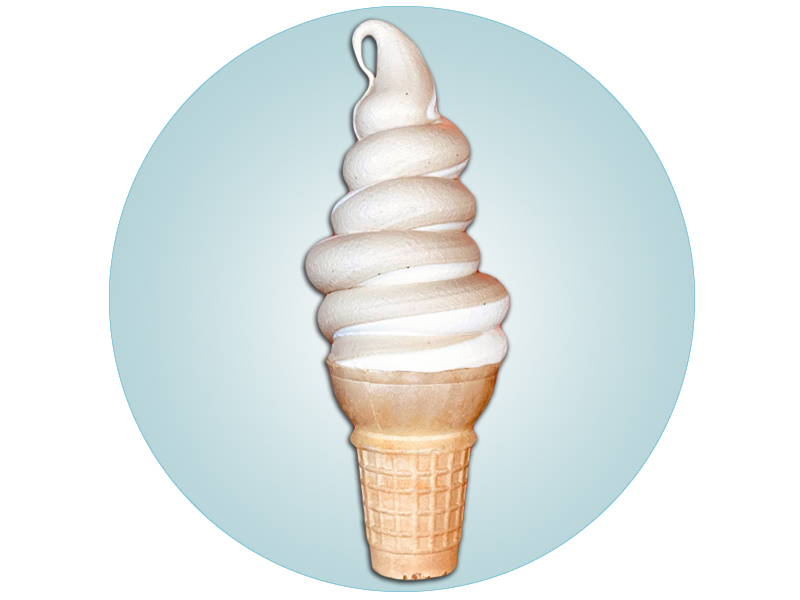 Fairway Creamery combines nostalgic charm with modern flair: Classic vanilla bean and strawberry share the ice cream case with golden chai, Messenger coffee, and lemon curd chocolate flake, and soft-serve cones are available dipped in chocolate, peanut butter, cherry, or butterscotch. The concept comes from Christopher Elbow, so Fairway Creamery naturally serves a selection of his chocolates, but guests will also find breakfast sandwiches and burritos as well as delectable donuts.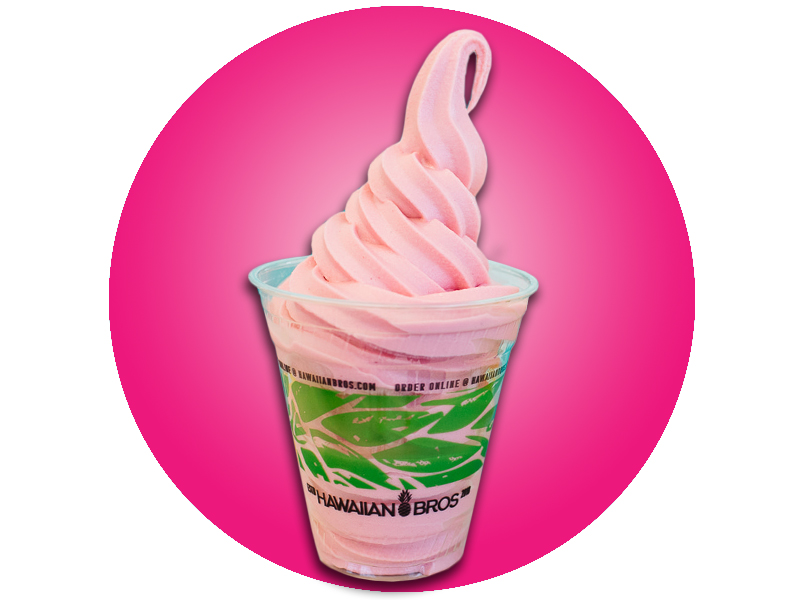 Since launching in 2018, Belton-based Hawaiian Bros Island Grill has quickly built up a cult following. One major factor? The restaurant chain's distinctive Dole soft serve, perhaps better known as a Dole Whip. The tropical treats are fat-free, dairy-free, gluten-free, and low calorie, but they still pack plenty of oomph. Close your eyes and pretend you're on that island vacation you had to cancel.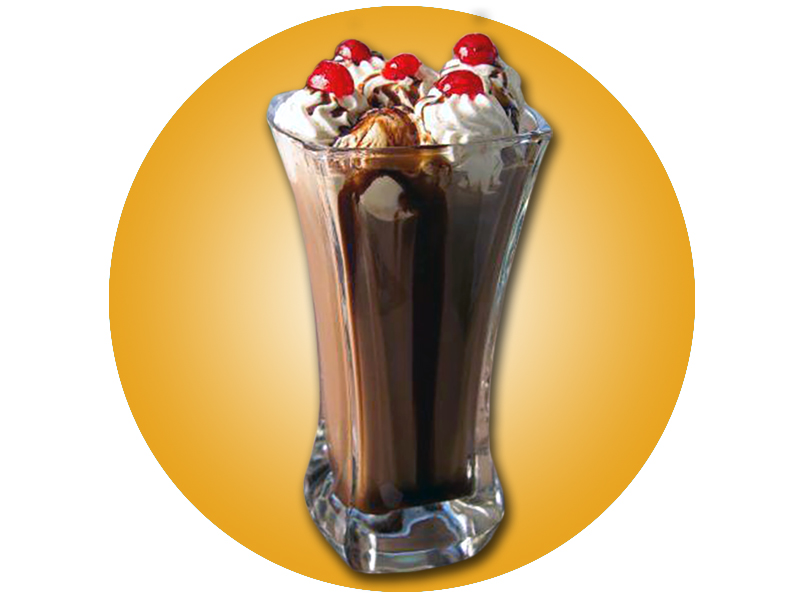 Ice cream in Kansas City doesn't get any more timeless than at Winstead's, the iconic local spot that's been serving diner favorites for more than 75 years. The flavors are traditional, as are the preparations—malts, milkshakes, ice cream sodas, sundaes, and soft serve. Then there's the skyscraper sodas and shakes, topped with a mound of whipped cream and cherries and big enough for an entire family. Why mess with a classic?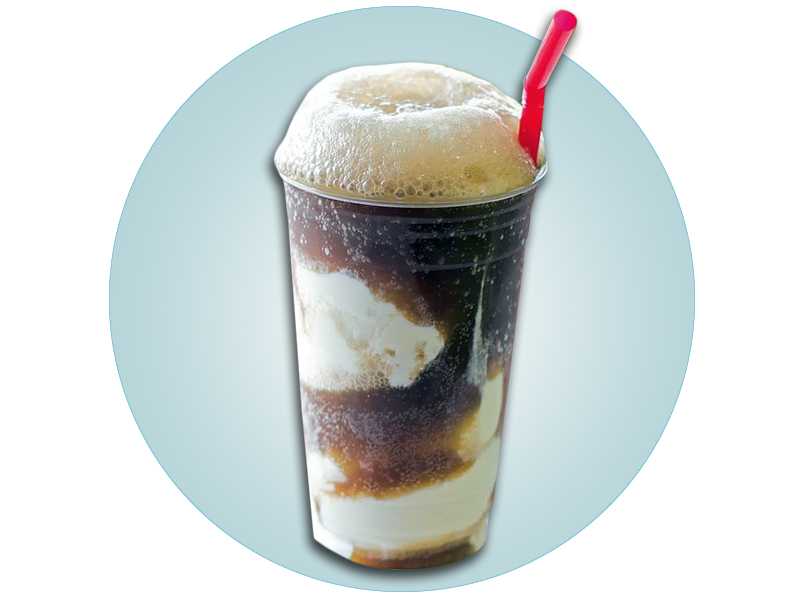 Foo's Fabulous Frozen Custard has been a Brookside mainstay for more than 30 years, thanks to its rich, creamy custard and delightfully flavored concretes. Fan favorites include Java the Nut, made with chocolate chips, pecans and coffee, and the CinnaBerry, featuring cinnamon and strawberries. Or get creative and customize your ideal combination—whatever you go with, it's the flawless complement to a summer evening.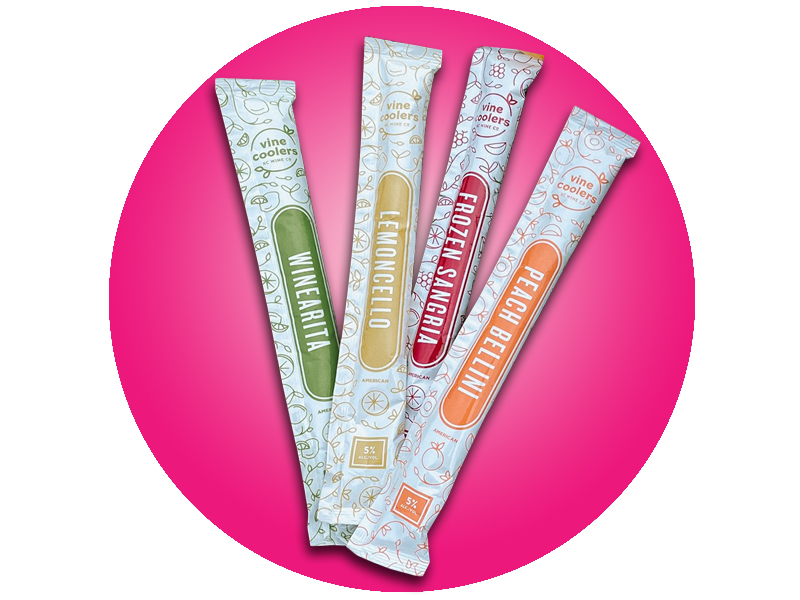 Most summer treats are fun for the whole family, but KC Wine Co. knows sometimes adults need something just for them. Enter Vine Coolers, packaged wine popsicles that come in frozen sangria, winarita, lemoncello, and peach bellini and are sold at retailers throughout the metro. If the personal pops just aren't getting the job done, KC Wine Co. also offers 32 oz. wine slush growlers, and keep an eye out for even more flavors offered during weekend events at the winery.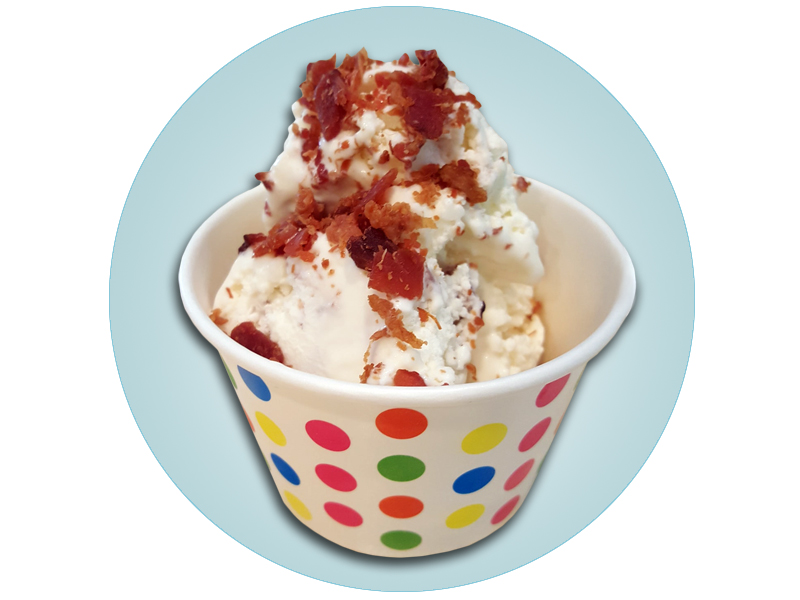 The secret ingredient in Foggi Ice Cream's lineup? Liquid nitrogen, which is used to make ice cream right in front of you at the Mission-based shop. Fans of Foggi's love the mix of flavors—classics include salted caramel—while the more adventurous can enjoy the polarizing taste of durian. The ice cream parlor also serves up coffee drinks and boba tea. Get the best of both worlds by opting for a coffee float.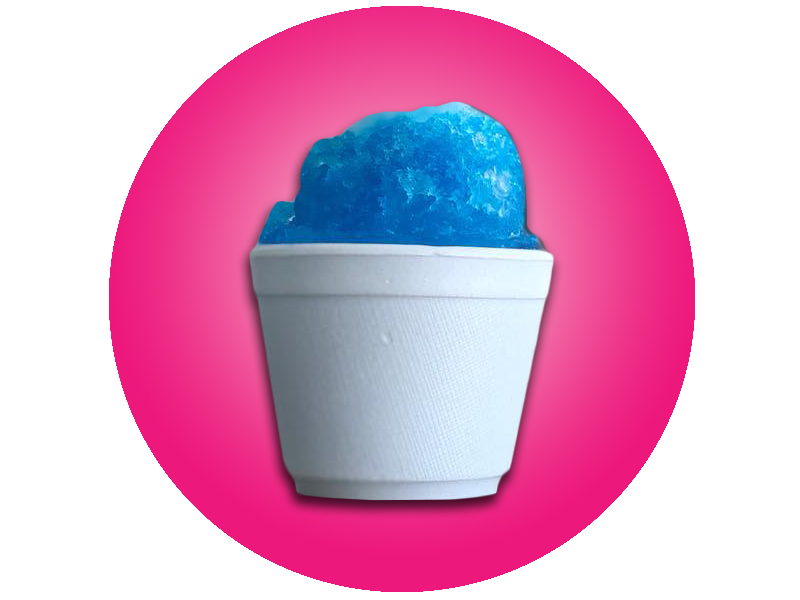 Decked out in bright blue and pink, Miami Ice is a hard-to-miss oasis of chill when you're driving down West 39th Street. The shop specializes in shaved ice topped with your choice of flavors such as birthday cake, cinnamon, cola, coconut, guava, peach and many, many more with or without the addition of custard. But the shop also serves up ice cream, smoothies, and cakes, leaving no sweet tooth unsatisfied.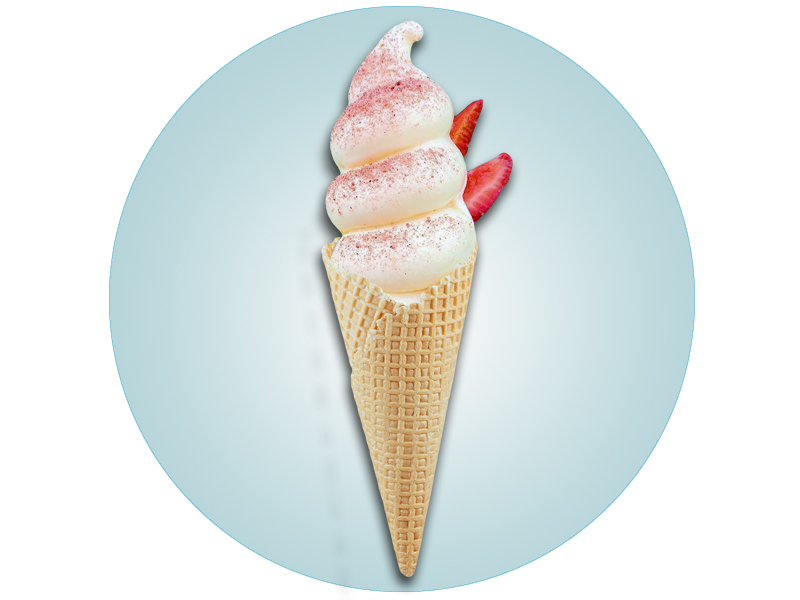 Even if you don't know it by name, you've probably seen Sno.Buh's work on Instagram, where its picture-perfect, frequently colorful soft serve swirls often make an appearance. Piled high in a cup or cone, the ice cream tastes as good as it looks. Based out of North Kansas City's Iron District, Sno.Buh is constantly creating new flavors (like fruity pebbles cereal milk, key lime pie and black sesame), plus it always offers a vegan option.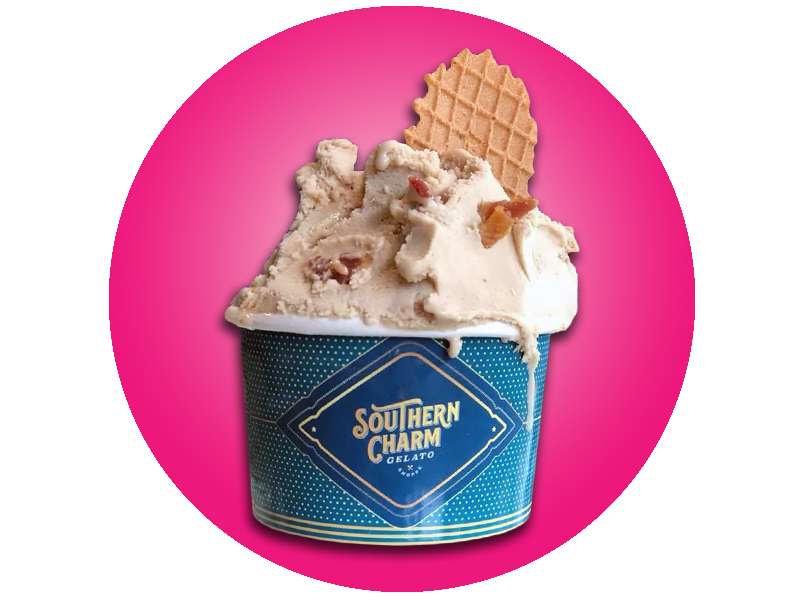 Ice cream's indulgent Italian cousin takes center stage at Southern Charm: We're talking about gelato, which boasts lower butterfat content and less air, giving the treat its dense, silky texture and concentrated flavor. At locations on the Country Club Plaza and in Lee's Summit, you can enjoy varieties like pistachio, salted caramel, Georgia peach, and peanut butter crunch, plus rotating favorites and fruit sorbets.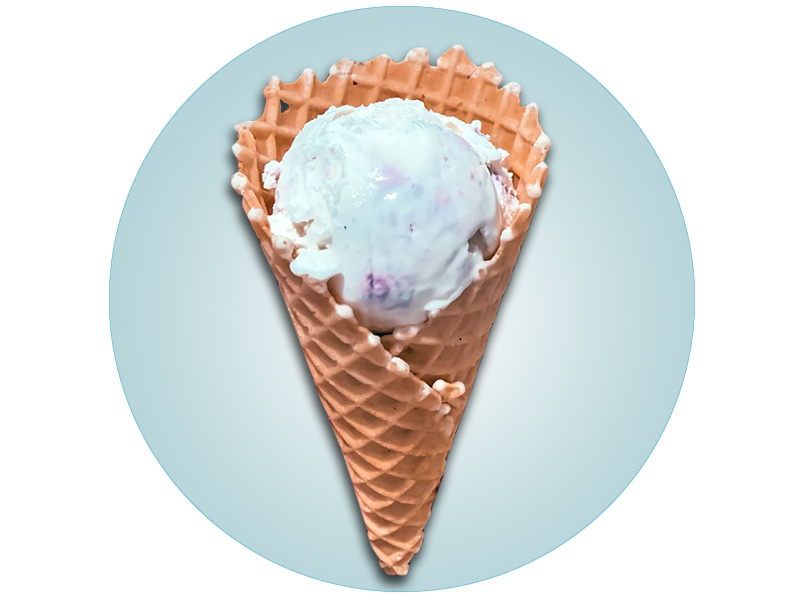 At this Lee's Summit shop, the ice creams, custards, and sorbets are made in micro-batches, so you can rest assured your scoops or shakes are as fresh as they are flavorsome. The charming neighborhood spot also serves up Broadway Roasting Co. coffee and espresso drinks and snacks from Chip's Chocolate Factory and Scratch Bakery, but we wouldn't blame you for sticking to the basics—Poppy's waffle cones are among the city's best.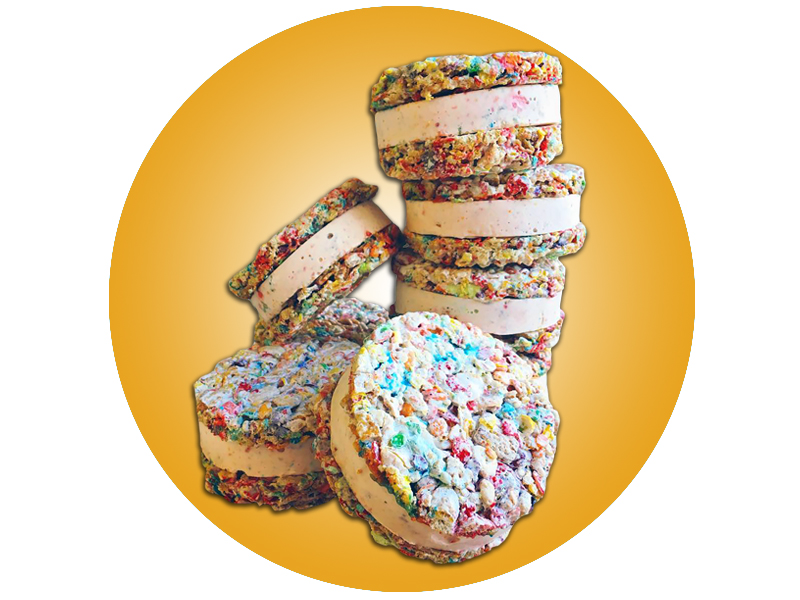 Betty Rae's is back in Waldo and River Market with a new owner, but the same staff and flavors longtime fans know and love, including the complex goat cheese with apricots and candied walnuts as well as energizing jasmine green tea. Crispy cones and waffle bowls make for an ideal ice cream vehicle, but the sundaes and ice cream sandwiches—made with cookies baked in house—are also nothing to scoff at.