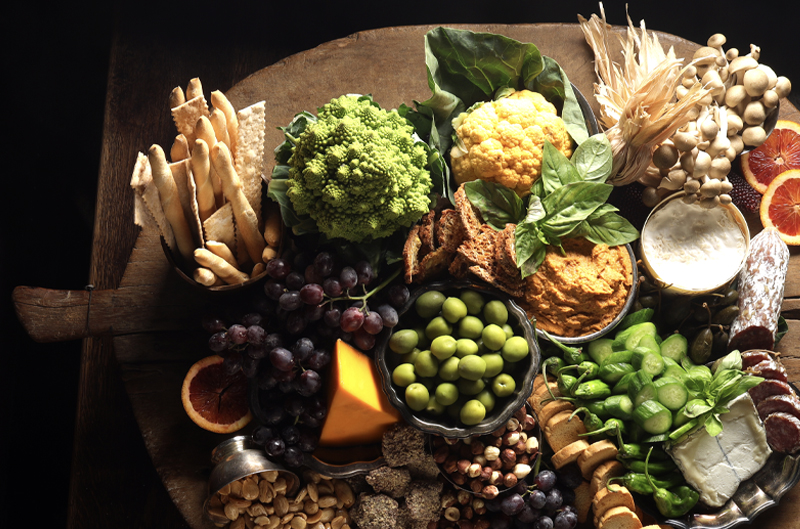 Charcuterie boards are a reminder that simple is often best: With just a few thinly sliced pieces of prosciutto, a wedge or two of cheese, and a handful of nuts or fruit, this smattering of unassuming ingredients takes on tantalizing new life. No wonder they're a favorite everywhere from bars and restaurants to your family holiday party.
So where do you find these platters of perfection? We're sharing our top picks.

Perhaps it shouldn't come as a shock that a pizzeria—aka a place that knows a thing or two about making magic out of Italian meats and cheeses—would nail charcuterie, but 1889 Pizza Napoletana's board is still a pleasant surprise. In addition to a trio of both cheeses and meats, the shareable plate includes an olive medley, fig marmalade, Dijon mustard and toasted bread—all for less than $15. Just remember to save room for a few slices of pizza, too.

Affäre | 1911 Main Street

The German translation of charcuterie: aufschnittplatte. It might be hard to pronounce, but it's a joy to eat at Affäre, where the platter includes an array of deli meats and cheese, plus the restaurant's truly delightful house-made pickles and a selection of bread. While those foods can often make you feel weighed down, Affäre's version eats surprisingly light. The shareable dish is also available for a steal—just $14—during the restaurant's happy hour.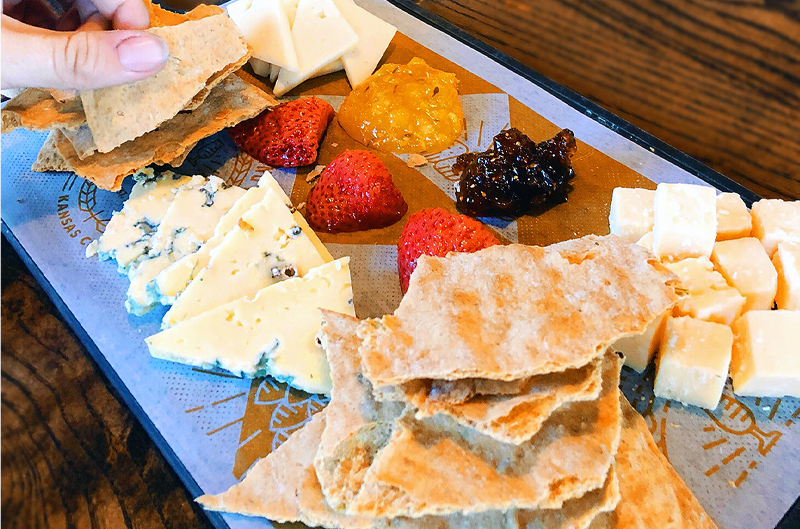 Boulevard Brewing Co.'s Beer Hall naturally offers plenty of eats designed to be enjoyed with a beer, including the meat and cheese brewer's board. It highlights local and regional producers including country ham from Burgers' Smokehouse, based in California, Missouri; smoked cheddar crafted by Wiebe Dairy in Durham, Kansas; and aged gouda sourced from Iowa's Frisian Farms. Throw some Spanish chorizo, crackers, pickles, olives, jam, and mustard into the mix, and you get a perfect snack to graze on between sips of beer.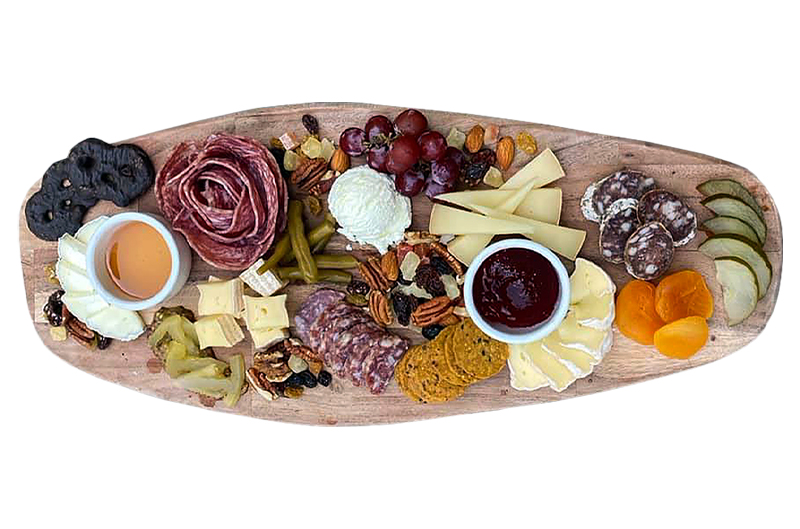 Cheese is the main attraction at Weston's Green Dirt Farm, and it's fittingly given the star treatment on the creamery's menu. It boasts a whopping five cheese and charcuterie boards, which range from a seasonal selection to a deconstructed peanut butter and jelly sandwich-inspired board to the not-to-miss fresh cheese board, featuring three different flavors of the farm's spreadable cheese, plus jam, honey, nuts, and gluten-free crackers. Pro tip: The boards are also available for pickup, should your holiday party need an extra dose of dairy.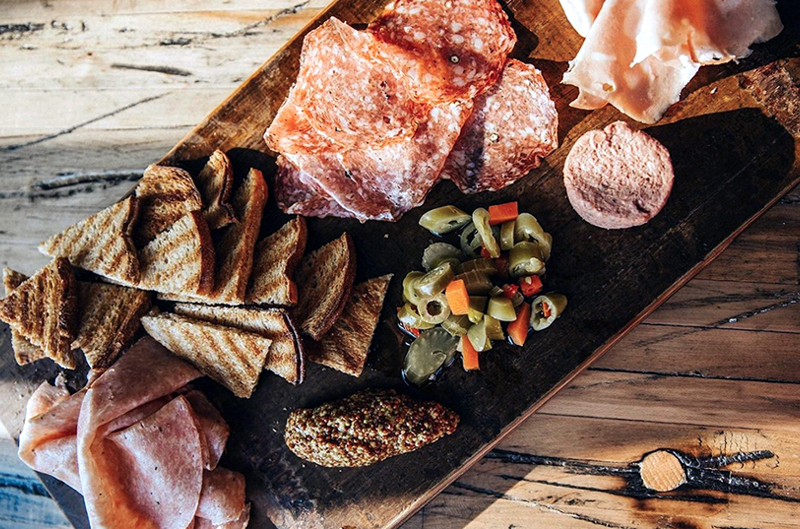 King G |

500 E. 18th Street
Although it's a relative newcomer to Kansas City's dining scene, King G has already jumped to the top of our list when it comes to all things deli meat. They're well highlighted in the  restaurant's lineup of sandwiches, but the protein's quality and flavor truly shine on the salumi board, a spread that includes mortadella, soppressata, capicola, and braunschweiger accompanied by mustard, pickles, toasted hazelnuts, and rye. Missing a cheesy element? King G also serves up creamy burrata on its bar menu.
Rye |

10551 Mission Road and 4646 Mill Creek Parkway
Delectable pies and juicy fried chicken are probably the first things that come to mind when you think of Rye, but the restaurant also excels at charcuterie. The patês, sausages, rillettes, and sauces featured on the handsome butcher board served at the Leawood and Plaza locations are all made in-house. Diners can also opt for a domestic cheese selection, which feature a seasonal assortment of accompaniments and lavosh—both are available on the midday and dinner menus.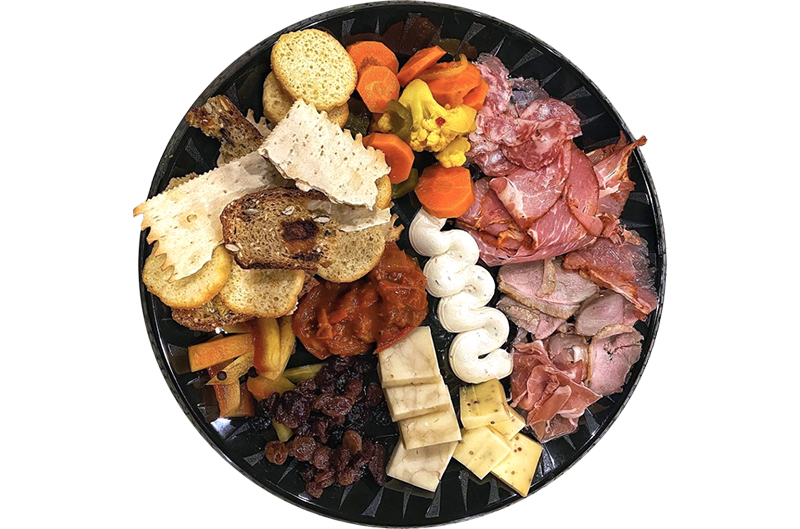 At The Pairing, you'll find all the items you need to build your own stellar grazing board, but you can also kick back and enjoy some of the most thoughtfully crafted charcuterie in town, including a plant-based option with imitation meat and dairy-free cheeses—vegans, rejoice! The boards offer great variety without breaking the bank, and they just might inspire you to leave with a few new finds to step up your own game.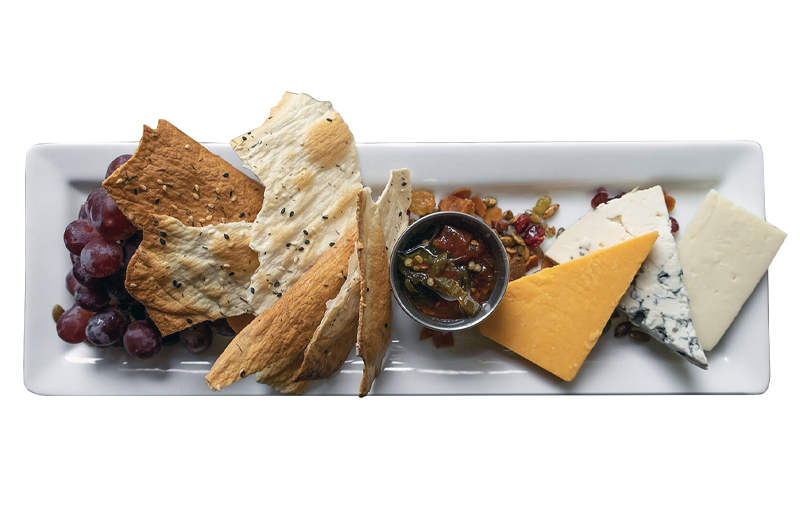 Few things pair better with a charcuterie board than a glass of wine. Fortunately, Tannin Wine Bar & Kitchen excels at serving up both. The Crossroads restaurant offers one option focused on cheese accompanied by dried fruit, nuts, and crispy house-made lavosh, and another dedicated to meat served alongside pickled veggies, jam, and crostini. Can't pick which one to order? Go ahead and order both—you know they belong together.
Choose your own adventure at this Westside favorite, which offers a selection of "localities and sweets" that can be enjoyed a la carte or combined into the plate of your dreams. Options include Farm to Market Bread Co. baguette slices, delectable house dill-pickle spears, brie, semi-soft port salut cheese, deviled eggs, and more. Or have the kitchen do the hard work of choosing for you and opt for the hearty chef's board, which comes with a seasonal selection of meats, cheeses, and assorted accoutrements.
---
Bring the Best Home
If painstakingly folding a slice of salami into the shape of a rose and placing it next to a cheese you spent 20 minutes picking out isn't in the cards for your next gathering, fear not—there are plenty of local businesses that can create a dreamy charcuterie board for you
More Cheese Please
Choose from a traditional cheese and charcuterie, bagels and brunch, or a vegan board from More Cheese Please, which allows clients to pick from personal portions to full-blown grazing tables. Owner Jenna Warmund also offers private classes to teach Kansas Citians the trick of the trade in the comfort of their own kitchens.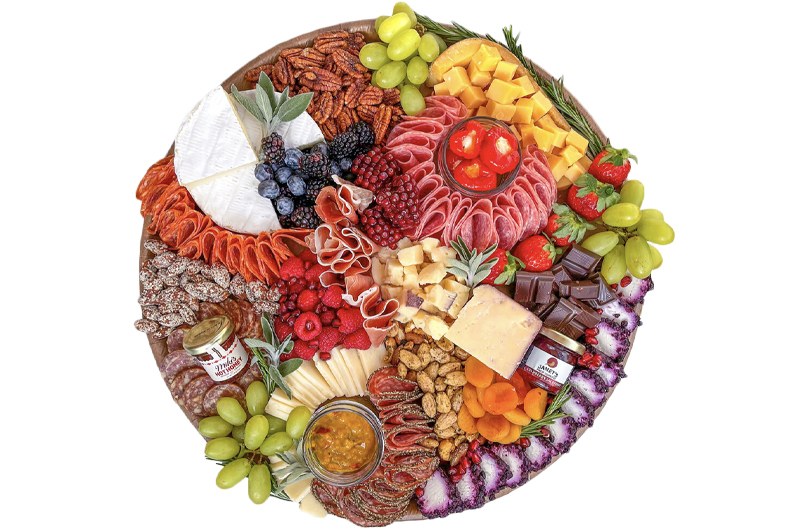 Grazing KC
Sarah Juenemann puts tons of time and effort into her customized boards, which often go beyond your standard meat and cheese to include delicious dips, sweet treats, and pretty much anything else you can dream of. Her creations are as satisfying to eat as they are to look at.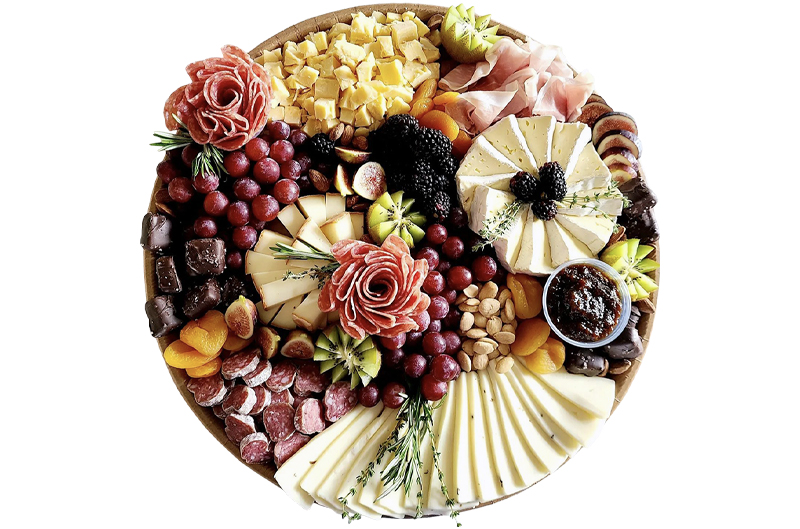 Spread Artisan Boards
Whether you're looking for veggies, fruit, sweets, or good old-fashioned meats and cheeses on your board, Spread has you covered. You can even get your goodies charmingly packaged in boxes perfect for picnics or your next socially distanced get-together—because sharing snacks in 2021 is by no means a given.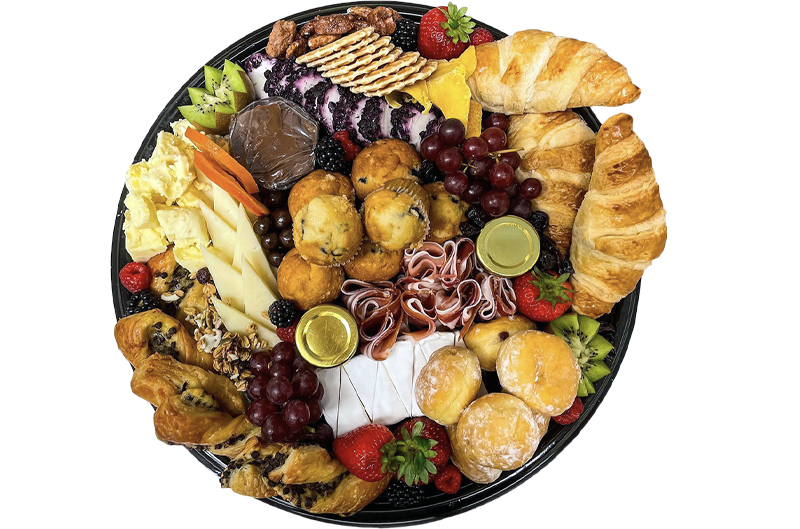 Graze & Gather KC
Graze & Gather KC owner Lena Jones believes charcuterie doesn't have to be reserved for special occasions—it deserves a place at the table anytime. Spice up your next date night with charcuterie for two, which includes a couple-sized helping of meats, cheese, and accompaniments, or snack on a char-cutie cup, individual portions of board favorites.
---
Advanced Charcuterie
Earn some extra credit for your next charcuterie spread at Local Pig, which offers a unique class that focuses not on arranging the elements of a board but making them: Participants learn how to cure a pork belly for creating bacon; mix, stuff, ferment, and smoke summer sausage; and create a curing brine that will turn a rear pork leg into a beautiful, slowly smoked ham. You'll leave with a newfound appreciation for the work that goes into the easily overlooked slices of meat—and roughly three pounds of various items to take home.