Pop the cork and bring on the bubbly! With New Year's Eve right around the corner, we chatted up Jimmy Frantze, the owner of JJ's restaurant, to give his suggestions on what to serve to ring in 2019.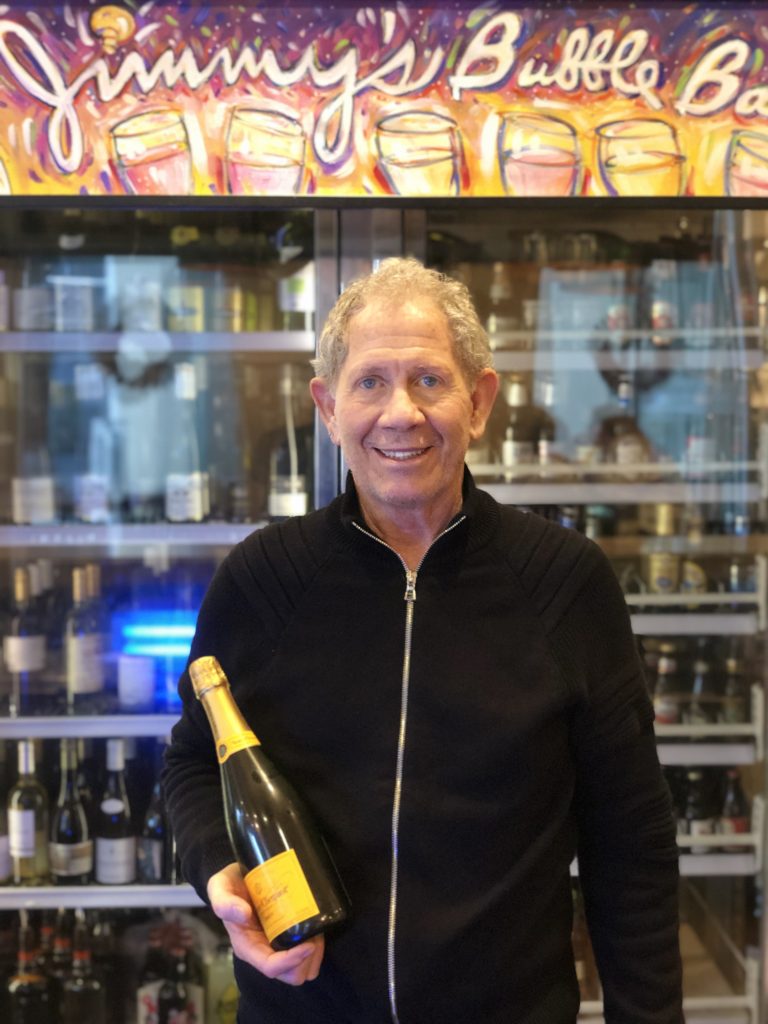 For the past three decades, JJ's seemingly endless wine list has grown to be more than 30 pages. Now, inspired by a recent trip to the Champagne region of France, JJ's is offering more sparkling wines by the glass than any other restaurant or bar in the Kansas City region. Looking to add some bubbles to your holiday festivities? Here are five of Frantze's stellar recommendations:
Veuve Clicquot Yellow Label NV– "With its iconic label, people may be tempted to think Veuve is all about branding. But this offering from the renowned vineyard is a full-bodied, consistently delicious offering from Champagne, France."
Louis Roederer Cristal 2008– "Perhaps the most preeminent Champagne you'll find, Cristal is the showstopper of Champagnes. This 2008 vintage received multiple perfect scores from industry authorities like Wine Enthusiast and James Suckling. Additionally, it was aged for ten years before being released, allowing for complex flavors, a rich mouth feel, and fresh, crisp ending."

Moet & Chandon Rosé Imperial– "This offering from another esteemed French winemaker uses ten percent red wine to add a beautiful pink tint to the Champagne. With the rosy color comes notes of strawberry, orange, and pomegranate. However, do not be fooled into thinking this is a sweet sparkling wine, like a moscato. Rosé Imperial is still considered a 'brut,' meaning it has a low amount of residual sugar."
Bouvet Ladubay Trésor Rosé– "Hailing from the Loire Valley, this rosé is soft and creamy, with just a touch of acidity at the end to refresh the palate. For those wanting Champagne less well known then the aforementioned options, Bouvet Ladubay crafts delicious wines at an affordable price point."
J Cuvee 20 Brut NV– "Finally, this selection comes from a California winemaker, J Vineyards. With a blend of chardonnay, pinot noir, and pinot meunier grapes, expect fall and winter flavors like ginger, caramel, pear, and apple."
Whether you are looking to impress at a sophisticated holiday soiree, or merely want to celebrate the coming year with a couple of friends, sparkling wine is an easy way to add to your festivities. Oh, and here's more good cheer—want to try before you buy? JJ's offers each of these sparkling wines by the glass. Let's toast to friends, family, good wine, and an amazing 2019.