For Katie Liu-Sung, dumplings are comfort food. That was her starting point for her concept, Chewology, which is growing out of its space at the Lenexa Public Market and into the beautifully redesigned Bluestem space at 900 Westport Road. Chewology opens on October 8. 
The intimate space will house two concepts–Chewology focuses on gyoza (dumplings), bao, rice dishes, and noodles. Reservation-only Stray Kat will be a bit more adventurous with small plates that push the boundaries of traditional flavors.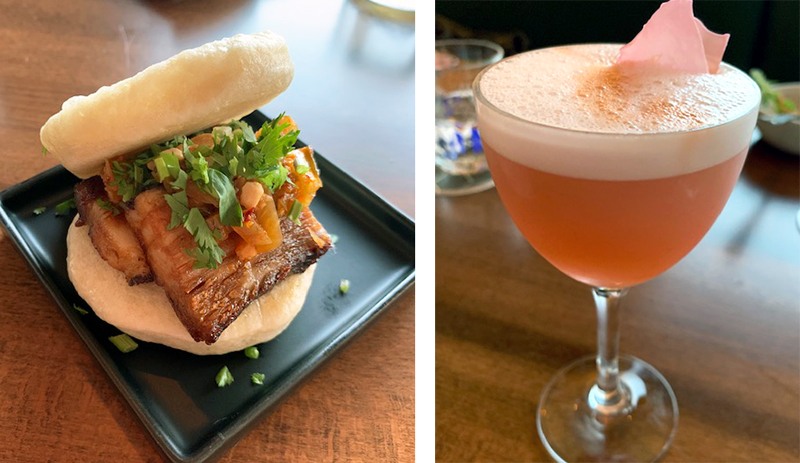 At last nights' press event, the staff stretched their legs with a multi-course introduction to Liu-Sung's menu. Paired with whimsical cocktails by Brock Schulte, each dish features attention to detail that comes across as caring, not fussy. While gyoza may be simple in concept, Chewology pushes the boundaries of what's expected. A dumpling filled with honey apricot goat cheese and almonds may not sound like traditional Taiwanese flavors, but it was delightful just the same. 
The bao offers another hearty but delicate experience. The Gua Bao or Taiwanese pork belly burger featured meltingly tender pork belly topped with fresh pickles, cilantro, and peanuts. The bao is the perfect example of the interplay of Taiwanese flavors. Rich pork belly balanced with tangy freshness from the vegetables for a dish that is indulgent but not heavy.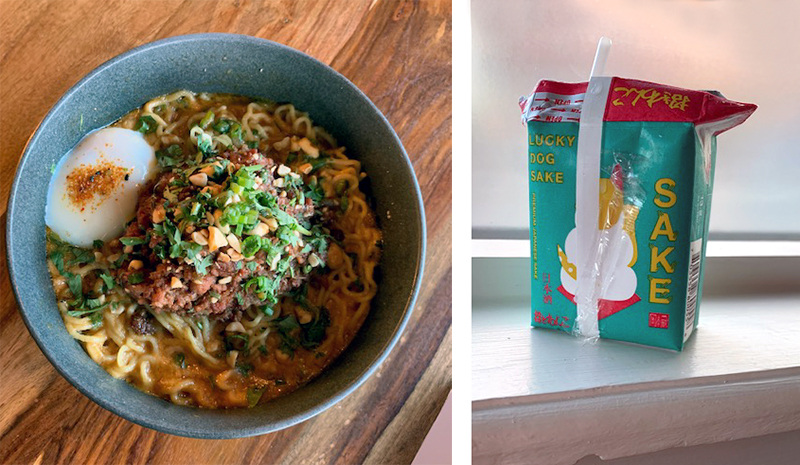 Schulte's cocktail program follows along with Liu-Sung's commitment to using local products. His Sake-Wrench will draw stares as the adult 'juice box' arrives at tables. The refreshing mix of Lucky Dog Maneki Wanko Sake, local bartender Bronson Kistler's Milk Punch, salted plum-lemon bitters, and soda water is as fun to drink as it is tasty. 
While the loss of Bluestem is still painful, Chewology and Stray Kat are taking the spirit of the Garrelts' creativity and combining it with Liu-Sung's love of her heritage and comfort foods. View the menu and her story at chewologykc.com.