In Kansas City, one name is synonymous with piping-hot fried chicken: Stroud's. Their oh-so secret recipe is legendary even beyond the metro. To celebrate their 85th anniversary, the iconic restaurant is throwing caution to the wind. Stroud's is now offering guests the option to make any of its chicken dishes "hot and spicy," also known as the Nashville hot chicken preparation. This is the first time in Stroud's storied history that it is offering a modification to its classic pan-fried chicken—a dish that has become synonymous with Kansas City dining. The hot and spicy preparation is available now, at no additional charge. The test phase runs through Oct. 31. No promises, but if Kansas City's finicky palate approves, the hot and spicy preparation will stay on the Stroud's menu indefinitely.
"Nashville Chicken is getting rave reviews. The idea of having the same recipe—not changing it but adding a flavor to a great existing product—well, people are enjoying it, says Lane Dougherty, Head Chicken Choker. (Yes, that's really his title. Yes, really.) "We worked on it for a few months before we decided on the recipe we use today. It was trial and error."

To celebrate the addition of this rare new menu item, we wanted to know more about Stroud's illustrious backstory. With 85-years under their belt, we made Dougherty go into the Wayback Machine for some of our questions.

Year Stroud's legendary pan-fried chicken recipe was created: 1940. Stroud's opened in 1933 serving barbecue but switched to chicken at the beginning of World War II when beef started being rationed considerably.
Number of times that pan-fried chicken recipe has been tweaked/modified: Zero
Number of secret herbs and spices you use in your recipe: 3. And yes, they're all secret!
Price of Original Chicken Dinner back in 1933: 30 cents
Number of Stroud's locations: 3. North Kansas City, Overland Park and Fairway
Number of famous people who have eaten at Stroud's over the years: The list is endless. We have been fortunate to have so many famous people come through Stroud's doors. Some name drops include Barbara Eden, Rue McClanahan, Kristie Alley, Phyllis Diller, Rob Riggle, John Grisham, Goo Goo Dolls, Wolfgang Puck, Yogi Berra, Eric Clapton, Harry Carey, Kate Spade, Andy Reid, Bill Self and the list goes on and on. We even served President Clinton on Air Force One!
Pounds of flour you typically go through in a year: A whopping 180,000 pounds.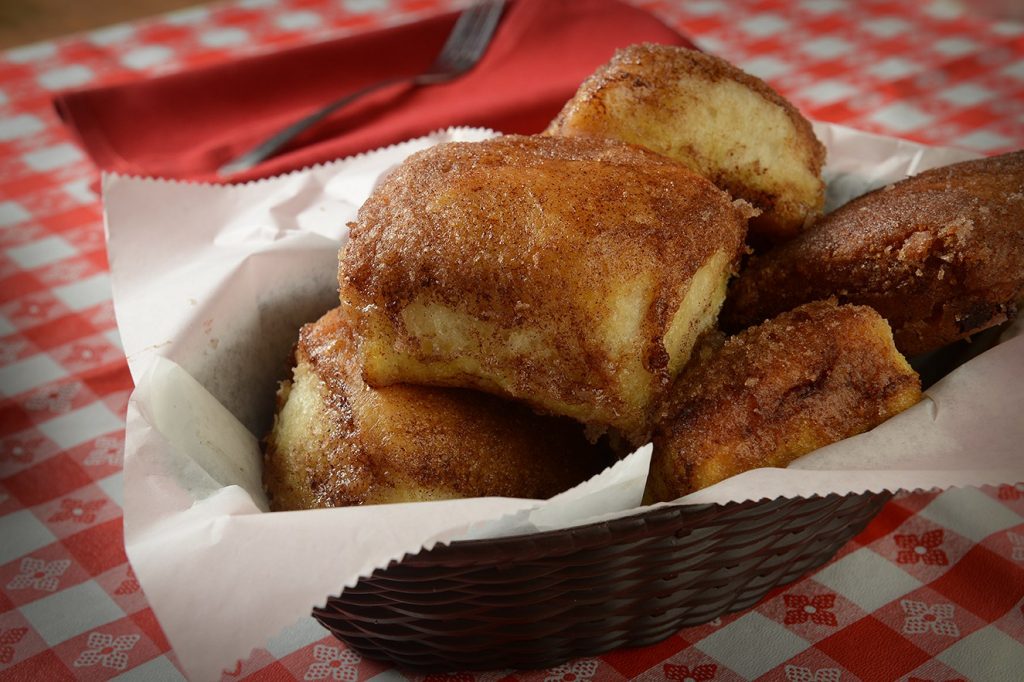 Number of cinnamon rolls you bake from scratch each day: Just under 1,500 each day—which translates to approximately 10,000 a week and more than half a million each year.
Calories in one of your killer cinnamon rolls: Ha! We promise it's not nearly enough calories to actually be a "killer" cinnamon roll!
Year "choke our own chickens" tagline was created: 1978. The Stroud's softball team was so bad that year that other teams would call them the "Chicken Chokers" and our world-famous tagline was created.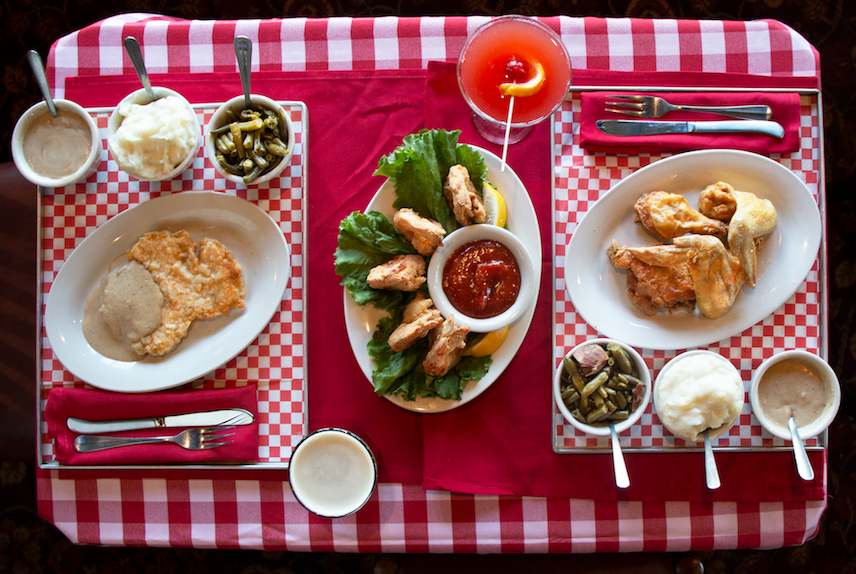 Number of chickens you've choked in the last decade: 3,062,000 pounds over the last ten years!
How many employees help rule the roost at Stroud's: Around 150. Approximately 40-50 at each location.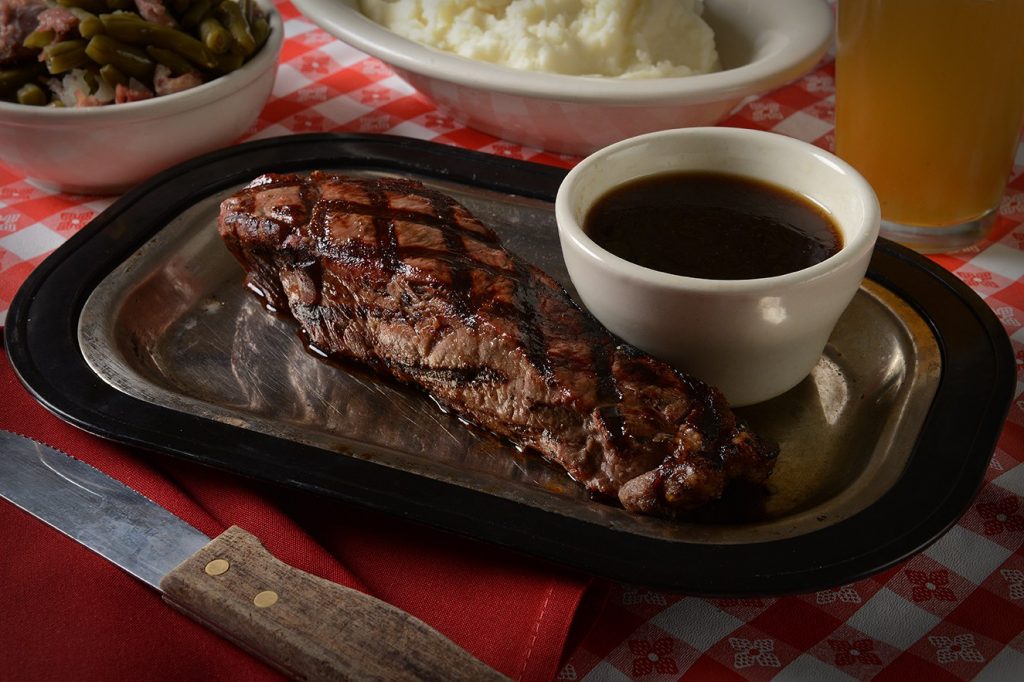 Percentage of time servers roll their eyes when someone orders a cheeseburger or a steak? Not so much a roll of the eyes, but more of a "you're kidding me, right?"-look We do have amazing burgers, but 99 percent of our guests come here for our chicken.
Percentage of carry-out business you do: 30 percent.
Number of national TV shows that have featured Stroud's: 3. Man v. Food (Travel Channel), The Best Thing I Ever Ate (Food Network), Anthony Bourdain: No Reservations (Travel Channel)