When Lidia's Kansas City opened in the Crossroads 20 years ago, little did anyone know that area would become the beehive of activity it is today. Owner Lidia Bastianich was ahead of her time, but it didn't take long before her perfectly prepared pasta dishes developed the following that continues to this very day. With so much history (and tiramisu) under their belt, we thought they'd be the perfect choice for our mindless "By the Numbers" query. Executive chef Cody Hogan didn't even roll his eyes once when answering our questions—uh, that we know of.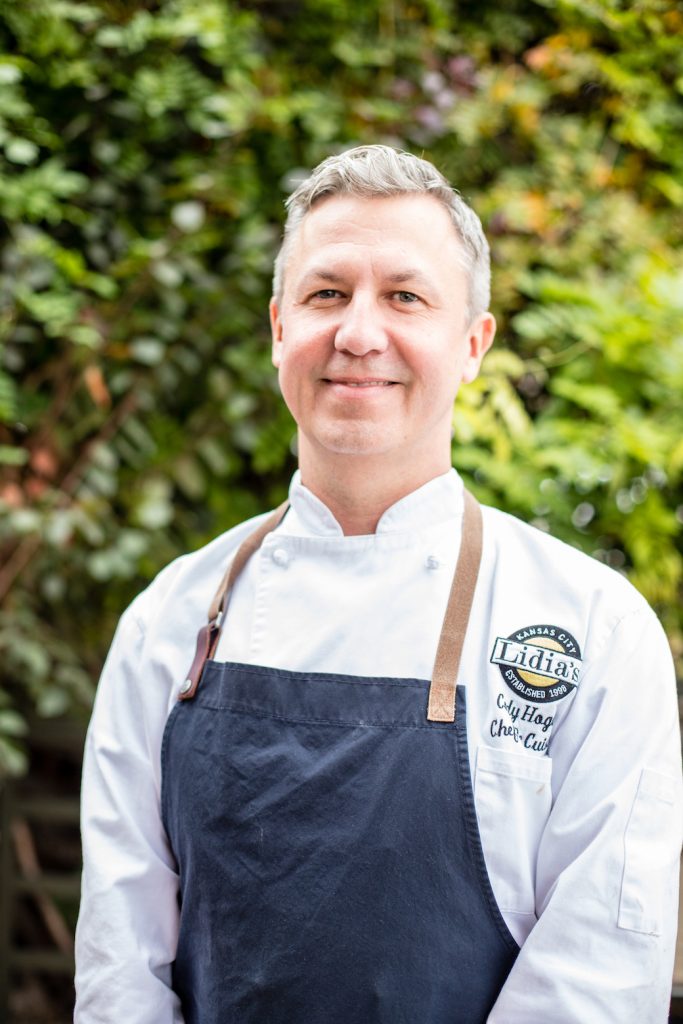 Years you've been in business: 20
Current dish with the greatest number of ingredients: 20. Our house-made lasagna has over 20 ingredients, including dry porcini mushrooms, pancetta, Grana Padano, ricotta, onions, spinach, and béchamel, beef and pork—to name a few.
Number of menu items you've featured over the years: Thousands!
Number of wedding parties/rehearsal dinners you've thrown: 1,292—that we have a record of. With two private dining spaces, we do a lot of celebrating in the restaurant!

Number of books Lidia has published: Ten cookbooks, three children's books and one memoir.
Number of books sold: Over 1 million.
How much fresh garlic do you go through in a month: 300+ pounds per month!
Number of famous people who have eaten at Lidia's: All. Of. Them. Donny Osmond, Henry Winkler, Julie Brown, Sheryl Crowe, Martha Stewart, Carson Kressley, Emeril Lagasse, locals Jason Sudeikis and Don Cheadle, Bobby Bell, John Elway, Hillary Clinton, Harry Connick, Jr., the Queer Eye boys and the list goes on and on. Oh—and Barry Manilow also gets our Pollo Limone to go whenever he is within reach.

Percentage of people who order your famous Pasta Trio: Over 50 percent of guests do!
Calories in your most decadent dessert: Currently? 750. It's Chef Danica's ice cream sandwich.

Weight of the stunningly colorful glass chandeliers in your dining room: The largest chandelier weighs 560 pounds.
Number of employees: 102
Biggest tip one of your servers has received: The largest reported tip was from a gentleman who was in a "huge hurry." The staff accommodated his requests so quickly he left the server $1,000. He then revealed he had landed a big deal that day and needed to get on his plane.
 Price of your most expensive bottle of wine at Lidia's: $415 for our 2011 Antinori Solaia—pure enjoyment.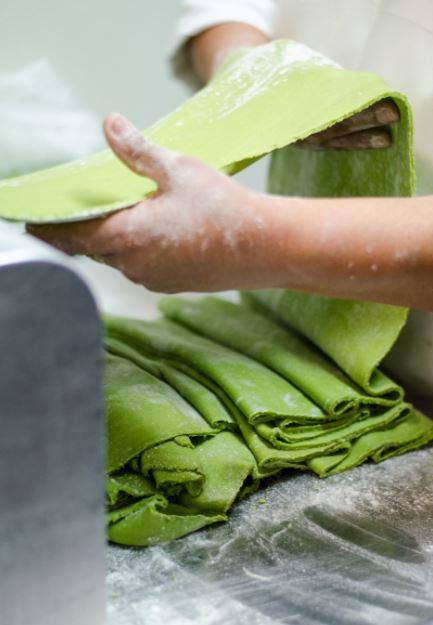 How many different kinds of pasta are you currently serving: 4, but our pasta trio changes from lunch to dinner service. On the current menu we have risotto, cannelloni, lasagna, and gnocchi, though.
Number of Emmys Lidia has won: 2. She's won Outstanding Culinary Host in both 2013 and 2018.
How many other restaurants does Lidia have: 6. Felidia, Becco, Del Posto, Esca (NYC); Lidia's KC and Lidia's Pittsburgh.
Biggest party you've ever thrown at Lidia's: We saw over 600 of our friends, family, former staff, and colleagues at our 20th anniversary party on October 30th. We had a couple buy out the main dining room with over 250 guests for a wedding reception once. It was quite the party—but, then again, we throw large parties here all the time.