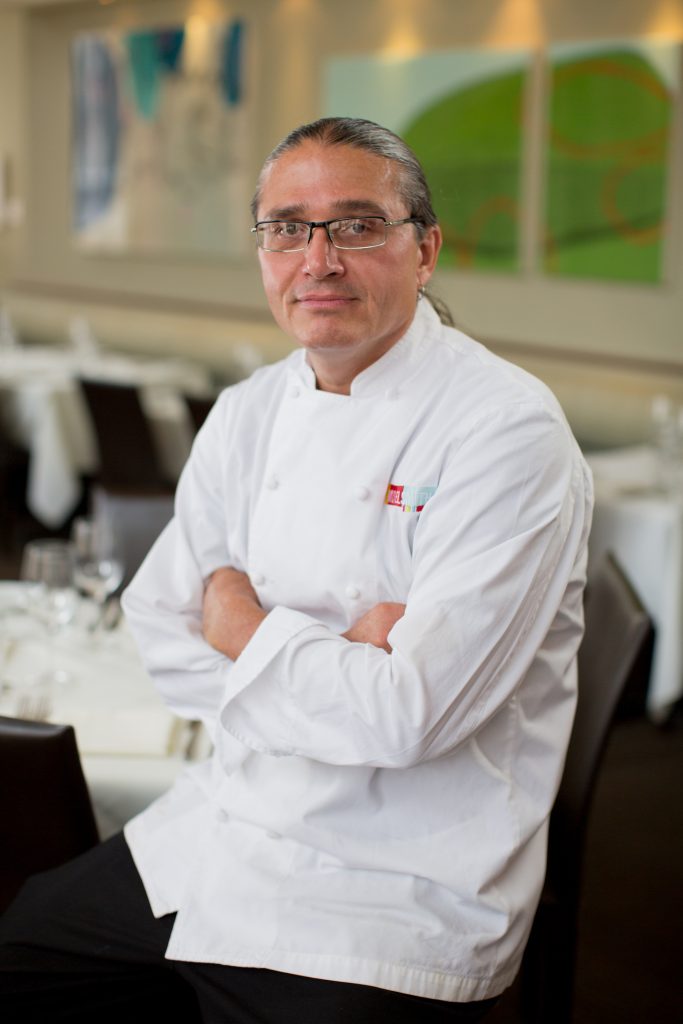 Do you hear that? That's the ever-present buzz surrounding Michael Smith's new restaurant, Farina, set to open in the Crossroads on Tuesday. The James Beard award-winning chef—who also owns the neighboring Extra Virgin—has been having a few tastings here and there for friends and family as he puts his finishing touches on every last dish. We were lucky enough to sample a few of those innovative Italian dishes last week. Imagine our surprise when we asked for the recipe for one of his newest entrée offerings, the Squid Ink Pasta and Swordfish Bolognese. Smith was happy to oblige. Lucky us—and lucky you!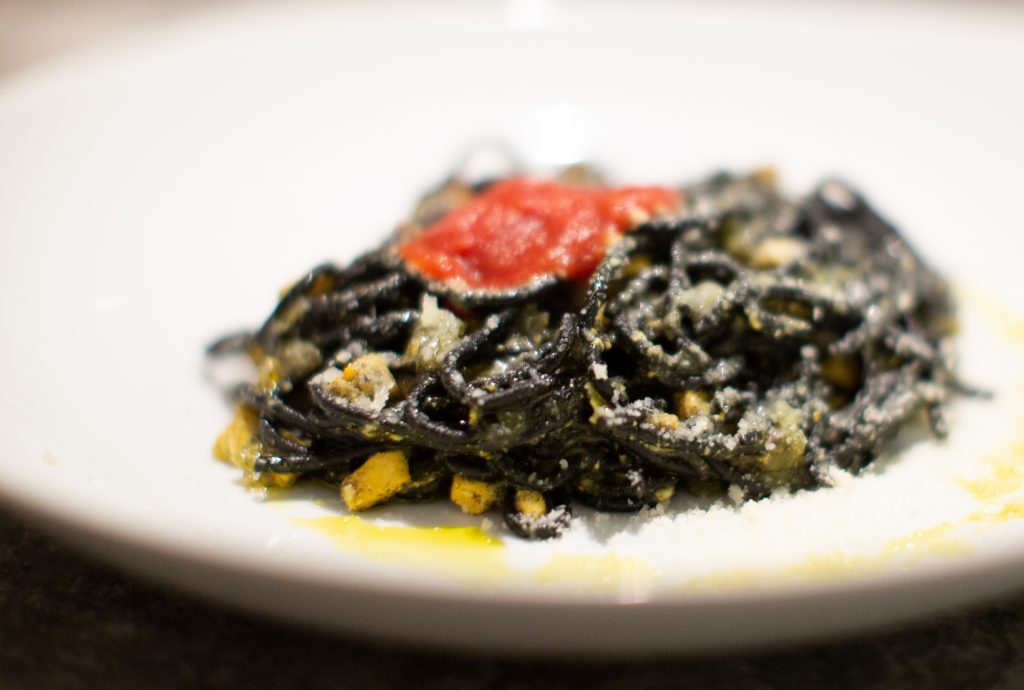 CHEF MICHAEL SMITH'S SQUID INK PASTA & SWORDFISH BOLOGNESE
Ingredients for 4
1 pound squid-ink spaghetti or linguini
½ cup grated pecorino cheese—for sprinkling on finished pasta
Extra-virgin olive oil—for drizzling on finished pasta
Swordfish Bolognese:
12 oz. fresh swordfish loin or swordfish belly, finely diced
2 shallots, minced
1 clove garlic, minced
3-4 sprigs fresh oregano, leaves picked
2 sprigs fresh thyme, leaves picked
1 tablespoon Calabrian chili, minced
6 basil leaves, roughly cut
1 pinch saffron
½ cup dry white wine
2 cups yellow tomato sauce (you may substitute San Marzano red)
3 tablespoons olive oil
Method:
Heat a medium-to-large saucepan over high heat and add olive oil. When oil is shimmering and hot, add swordfish. Don't stir for a minute or so—let the fish lightly brown undisturbed. After a few minutes stir or scrape the fish from the bottom—loosening the bits of caramelized fish. Add saffron, shallots, and garlic and cook another 3 to 4 minutes, stirring from time to time. Add white wine and cook for another
five minutes. Finally, add tomato sauce, herbs, and Calabrian chili. Let cook together for 5 to 6 minutes. Adjust the seasoning with salt and pepper or a squeeze of lemon.
Cook pasta in plenty of salted boiling water until al dente and toothsome to the palate. When pasta is ready, strain and add to the Bolognese saucepan. Toss the pasta with the sauce to coat thoroughly.
Serve the finished pasta on individual plates or on a large platter. Sprinkle with grated pecorino cheese and drizzle with quality olive oil.