Chef Michael Foust of Black Sheep Diner near Westport has a vision for a world where food systems are based on sustainability, seasonality, and a sense of community. At his farm-to-table diner, Foust uses only what's in season.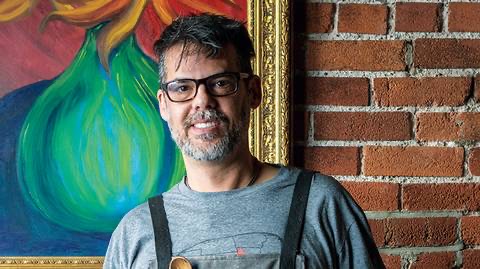 In his latest culinary concoction, he adapts the traditional North African/Middle Eastern tomato-pepper sauce known as shakshuka. (Currently, the Black Sheep brunch menu offers a vegan version with smoked tofu and vegan sausage, as well as a Midwestern version loaded with local meats.)
Sounds dee-lish! Count us in—especially if it's sopped up with with naan bread or pita.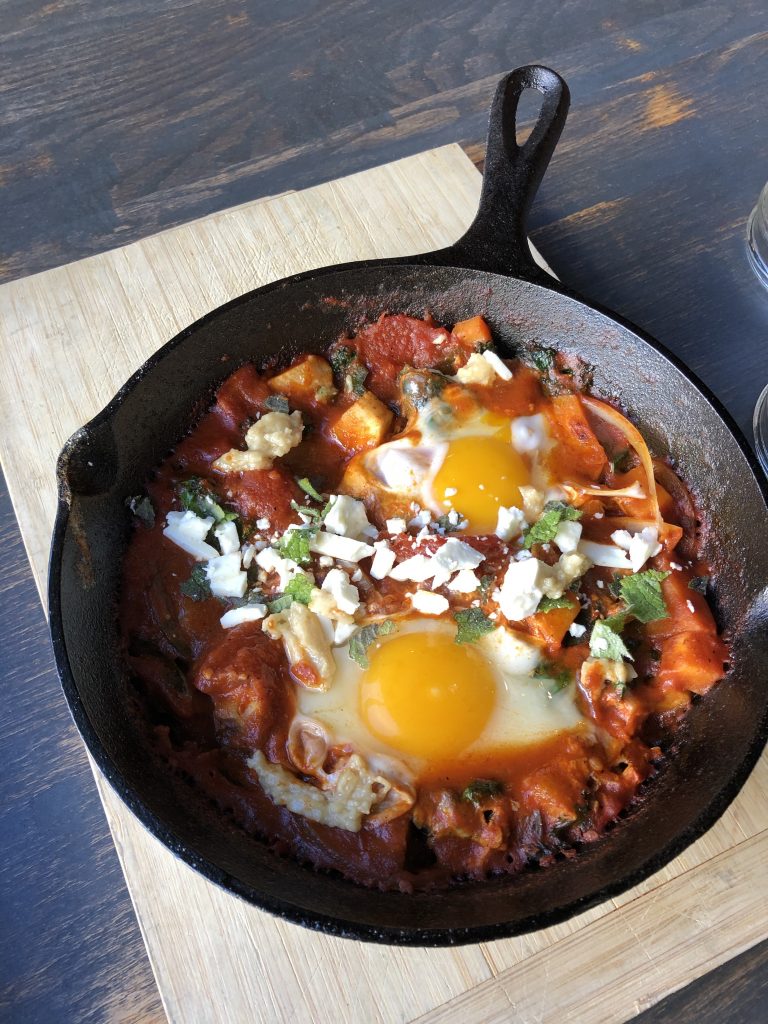 Black Sheep Diner Brunch Shakshuka
Makes 4 servings
Ingredients:
2 tablespoons extra-virgin olive oil
1 yellow onion, medium diced
2 poblano peppers, julienned
2 cloves garlic, shaved
3 tablespoons tomato purée
4 tomatoes, chopped
½ tablespoon sweet paprika
Pinch chili pepper flakes
1/2 teaspoon cumin
½ cup fresh-squeezed orange juice
2 eggs
Salt and pepper, to taste
For the Sauce:
4 tablespoons tahini
2 tablespoons lemon juice
Garnish:
½ cup crumbled feta
Chopped parsley, for garnish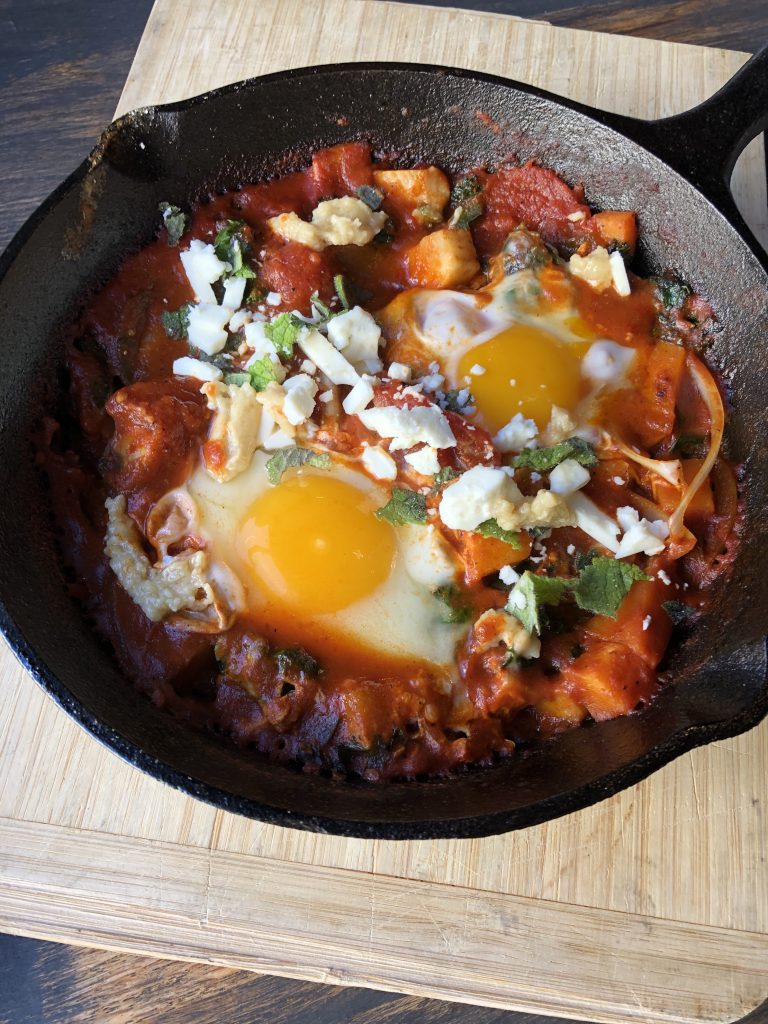 Directions:
Preheat oven to 375 degrees. In a 10-inch cast-iron skillet, heat oil over medium heat then add onion and cook 5 minutes, or until softened. Add peppers and garlic and continue cooking for another 5 minutes, or until soft. Add tomatoes, tomato pureee, orange juice, paprika, chili pepper flakes and cumin. Lower heat and cook until thickened, about 10 minutes.
With a spatula, press wells into the mixture and crack eggs, dropping each into the well. Season eggs with salt and pepper and cook in the oven until egg whites are set, about 7 to 10 minutes.
For the Tahini Sauce: In a mixing bowl, whisk together tahini and lemon juice. Drizzle the dish with tahini sauce and garnish with feta and parsley.