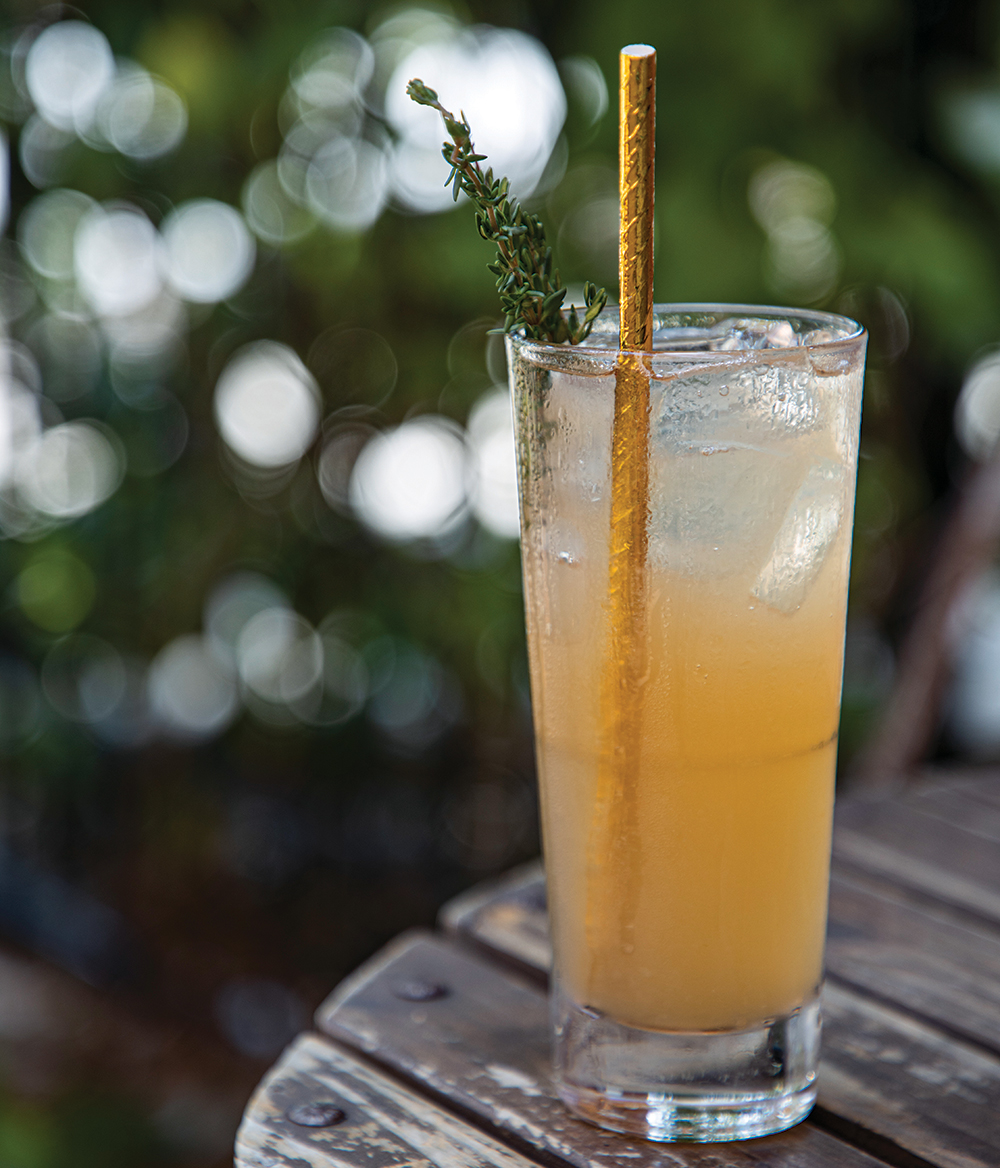 Champagne isn't just for special occasions, and Ça Va is here to prove it. The Westport bar shines a spotlight on Champagnes and sparkling wines, demystifying them along the way.
Perhaps it's the lack of pretense that's made Ça Va one of the city's most glamorous and, simultaneously, low-key drinking destinations for the past five years. Or maybe it's the sense that you've stepped off the streets of one of Kansas City's most bustling neighborhoods into a chic European hangout where the other patrons are eclectic and friendly, the marble bar welcoming you to grab a seat.
Although Champagne is the highest profile form of bubbly served, Ça Va's painstakingly curated list includes everything from classic French bottles to sparkling wines from every corner of the world, including here in our own neck of the woods. The bar specializes in grower Champagne—think of it as the boozy equivalent of farm-to-table—and serves up a large swath of wines made by small producers who know their terroir and show their grapes plenty of TLC.
Of course, Champagne isn't the only thing Ça Va does well. The menu also features a long list of gins, amaro, whiskey and agave, plus beers and cocktails. Classic offerings include the Kir Royale and Death in the Afternoon, made with St. George absinthe, a sugar cube and sparkling wine. The bartending team also crafts a menu of seasonal cocktails, which currently includes Sugar and Lace, J.Rieger & Co. Midwestern dry gin with berries, rosé, lemon and sparkling wine. Happy hour, offered 4-6 p.m. Tuesday through Saturday, is the ideal time to stop by and sample discounted bottles and more.
That "more" includes snacks. Since the bar is co-owned by Howard Hanna, the acclaimed chef behind The Rieger, you can bet food is a priority. The small menu packs a punch with sophisticated bar fare—think duck-fat kettle corn with Marcona almonds, caramel, salt, and smoked chili, and crispy, golden-brown pommes frites—and a few French favorites, such as croques madame and monsieur and mussels in white wine, shallot, and garlic. Or opt for something sweet, like a slice of chocolate coffee cake accompanied by a dollop of amaro whipped cream. Brunch, served 11 a.m. to 3 p.m. on Sundays, is also a must, thanks to a delectable mimosa bar, fried-to-order beignets and picture-perfect crepes.
Ça Va's pedigree extends beyond Hanna. Co-owner Jim Coley, a veteran of the wine industry, serves as the bar's vino expert, while Sarah Hogan serves as GM and helps bring innovation to the bar menu with drinks like the Castel Sour.
"It's one that we love in the summertime. It's really refreshing, and even though it's a whiskey-based cocktail, it's still pretty light and spritzy," Hogan explains, noting that it also demonstrates Ça Va's commitment to showcasing wine, even on the cocktail menu. "The inspiration comes from a style of rosé that's made in France. The wine itself is made with a little bit of grapefruit juice, and it's quite popular in the south of France."
---
Castel Sour
1¼ ounces thyme-infused Old Overholt Rye Whiskey**
¾ ounce ruby red grapefruit juice
½ ounce simple syrup
¼ ounce lemon juice
Sparkling rosé
Combine whiskey, juices, and syrup in a Collins glass. Top with ice and sparkling rosé.
**Infuse one 750ml bottle of Old Overholt Rye Whiskey with 1/4 cup of fresh thyme for 2 hours. Strain and chill.