The boozy mint julep is typically a bourbon-based staple of the American South. Given its sneaky sweetness, it's a cocktail that can definitely knock you on your butt if you're not careful. In honor of National Mint Julep Day today, we reached out to our friends at Tom's Town in the Crossroads for their version which features a twist—gin! Well, we'll drink to that!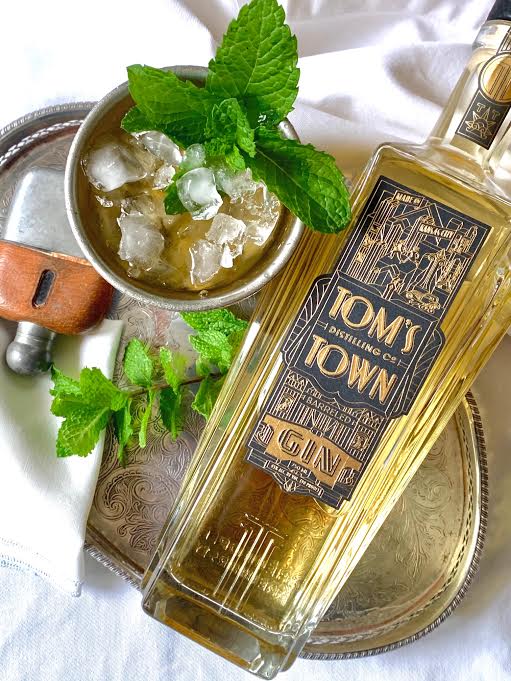 Tom's Barreled Mint Julep
Ingredients:
6-7 mint leaves
1 tablespoon simple syrup
2 ounces Tom's Town Barreled Gin
Directions:
Combine the mint leaves, syrup and barreled gin in a mint julep glass or a highball. Using a bar spoon, crush the mint to release its essence into the liquid. Fill the glass with crushed ice. Gently press the spoon into the ice, shaking it to incorporate the barreled gin-syrup mixture. Garnish with a mint sprig. Cheers!