No, you're not seeing things through rose-colored glasses. Instead chefs are seeing red—literally. And they're pulling out all the stops and culinary tricks to ensure Chiefs-themed dishes, desserts, and drinks are at the forefront of their respective menus.
Red and gold isn't just for apparel anymore. Nope, it's the perfect way to support your Chiefs while upping your caloric intake. We'd call that a win-win!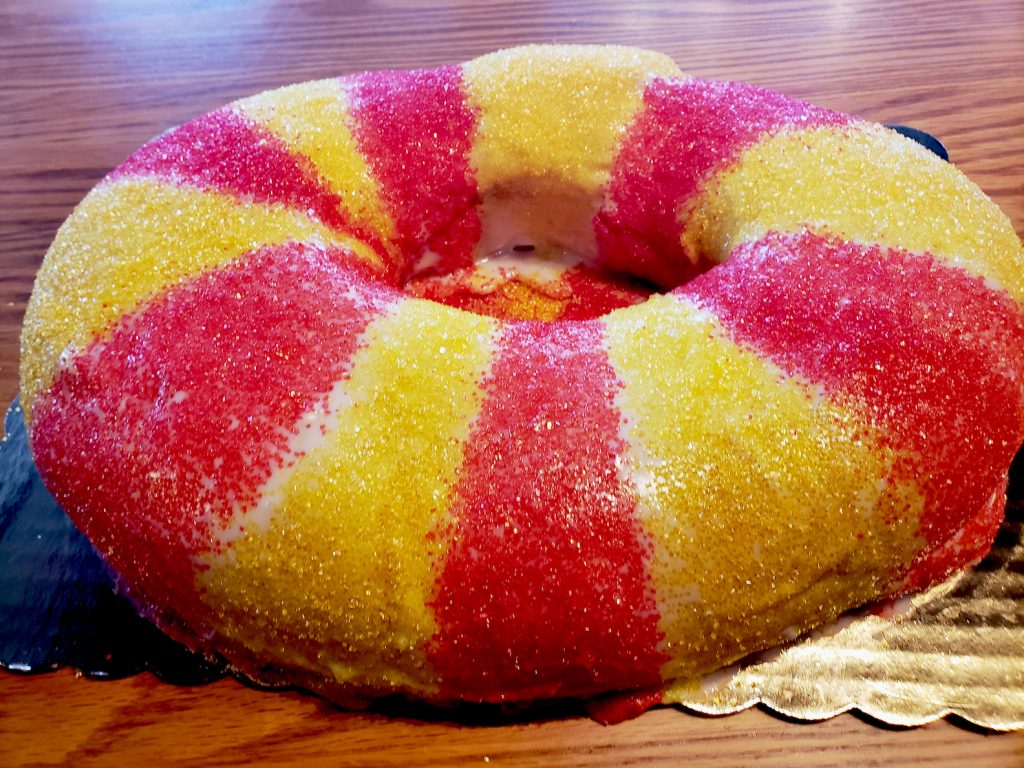 *Chiefs Are King Cake at Best Regards Bakery & Café ($24.99 each)
This popular Johnson County from-scratch bakery has taken its popular Mardi Gras King cake and redesigned it for the Chiefs fan—because, of course, they have. A slice is perfect with morning coffee or dessert with a glass of bubbly. In keeping with the Mardi Gras tradition, Best Regards' "Chiefs Are King" cake includes a shiny lucky dollar coin to see who hosts next year's Super Bowl party. Order ahead.

*Manly Brunch Punch at Affäre ($8.00 each)
The Manly Brunch Punch, König Ludwig Hefeweizen, King Louie Cognac & Cassis Sipping mimosas to celebrate the Chiefs is fine, but some fans might like something a bit, uh, stiffer to cheer on the team. Affäre's Manly Brunch Punch (really, it's served anytime at the restaurant) is made with a refreshing pale wheat beer served in a wheat beer glass. Cheers to that!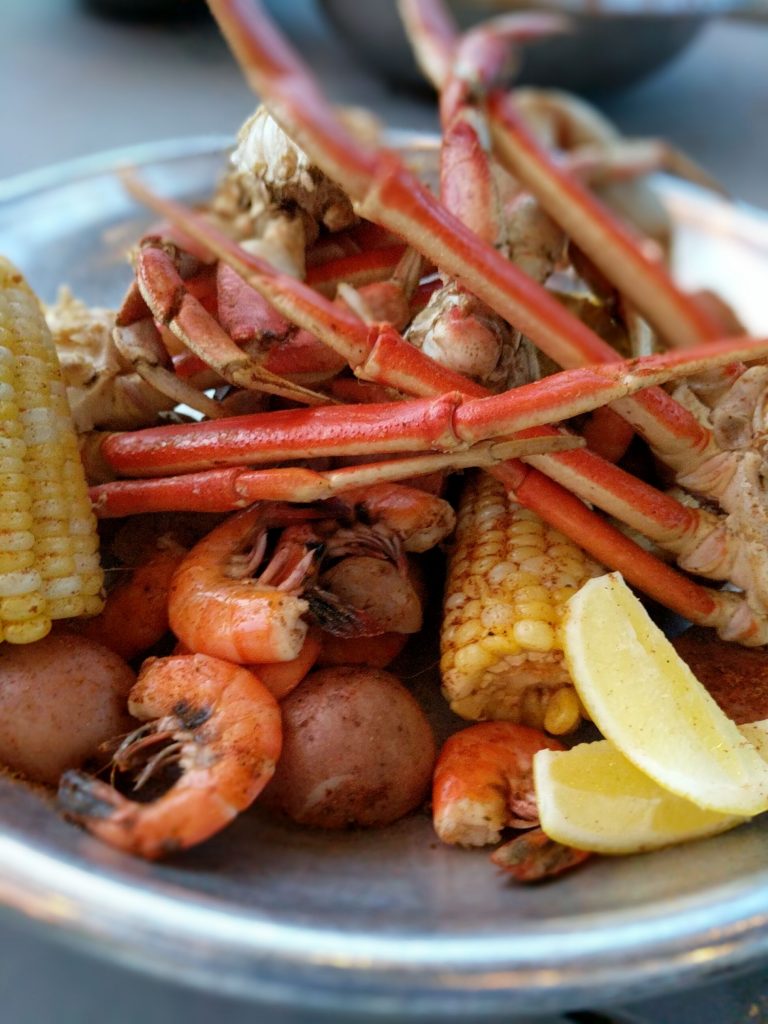 *Super Boil from Jax Fish House & Oyster Bar ($33 per person)
We're ordering this simply because 1) we're obsessed with seafood and 2) we love the play on words. Super Boil—ha! All you need is a big pot of boiling water and you'll have the best grub in the 'hood. Snow crab, crawfish, andouille sausage, and potatoes cooked in a deliciously spicy, lemon-rich broth right in your kitchen. (Get those orders in before January 30th. You've been warned.)

*Big Red Donut at Donutology ($2.99 each)
The donutologists (yes, it's a thing) at Donutology love the Chiefs and its coach so they  decided to create a crème-filled confection in honor of Andy Reid and his nickname. The Big Red donut is slathered in red frosting and has red crème inside. They had us at slathered.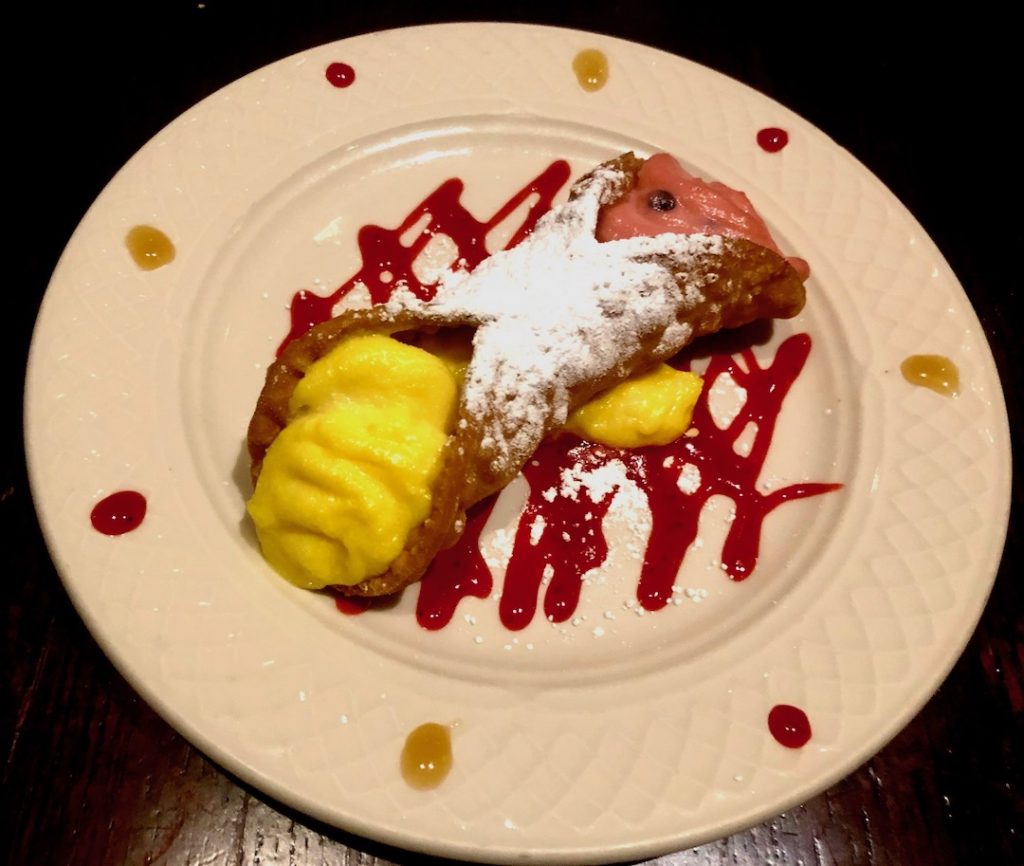 *Jasper's Ristorante Cannoli ($3.95 each)
Known as Kansas City's cannoli king, Chef Jasper Mirabile Jr. has put his one of his most popular cannoli back on the menu for a limited time to satisfy those frenzied Chiefs fans. The traditional cannoli filling, which originated in Sicily, is piped into shells and decorated with—natch!—red and gold. The regular size cannolis are available a la carte in the restaurant and in Marco Polo's Italian Market. They can be ordered for Big Game watch parties, too. Hint.

*Tom's Town Distilling Co.'s Magroni ($5.00 each)
Tom's Town Distilling Co. is counting down the days until the Big Game with $5 Magronis from now until game day. Repeat, $5 Magronis! The Magroni is a traditional Negroni—a zingy, Italian aperitif—made with KC's own Tom's Town Botanical Gin in honor of the NFL's best QB, Patrick Mahomes. (PS. It's only $5!)