If you're like us, this hot weather means vine-ripened tomatoes are plentiful. Why not procure a few from your garden or at your local farmers market and whip up this flavorful Heirloom Tomato Pie? The tasty recipe is courtesy of Po Wang, the culinary director of Third Street Social's new south Plaza location.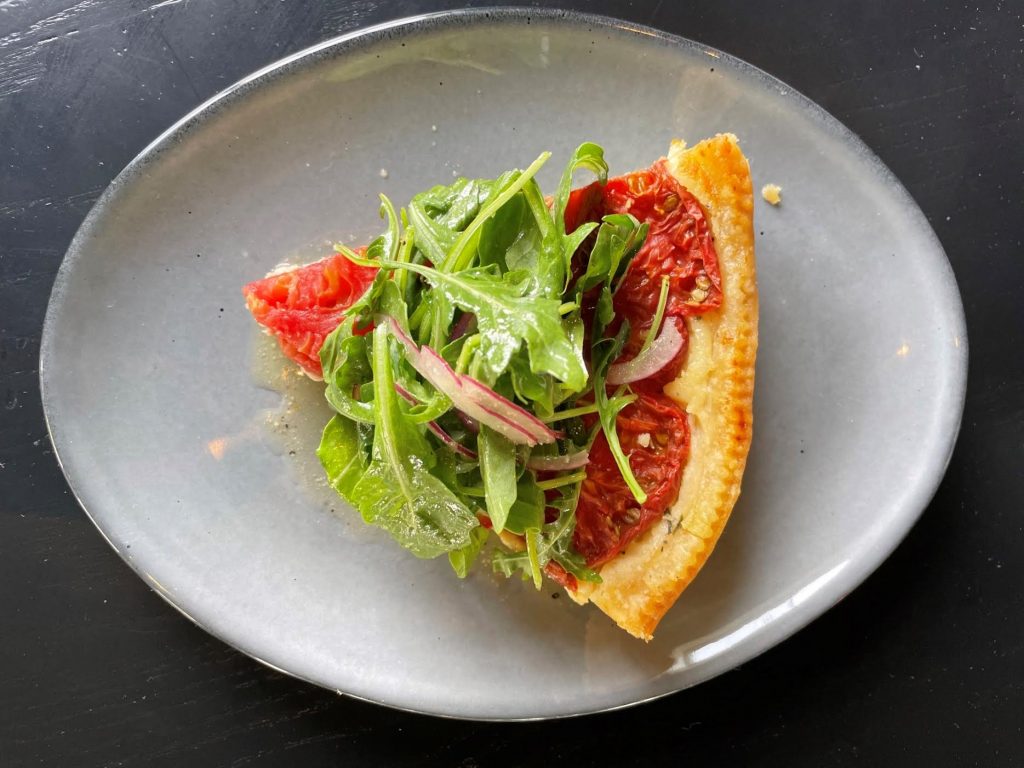 Heirloom Tomato Pie
Yields: 1 pie
Ingredients:
1 store-bought pie dough
3-4 large heirloom tomatoes (Chef note: We find heirloom tomatoes bring out the full tomato flavor in this summertime classic recipe.)
Cheese mixture:
8 ounces fontina cheese, shredded
8 ounces mozzarella cheese, shredded
8 ounces Pecorino Romano, grated
1 cup mayonnaise
2 teaspoons fresh thyme and basil, chopped
1 ½ tablespoons sugar
Salt and pepper to taste
Toppings:
Arugula (as desired)
Shaved red onions
Your favorite herb vinaigrette dressing
Directions:
Preheat oven to 350 degrees. Slice the tomatoes thick, about 3/4", drain in a colander and set aside. Set the pie dough in a pie pan or tart pan, gently pushing it to the edges. Pro tip: Don't worry about cutting the excess dough. This adds a rustic look, and the extras taste good!
In a bowl, combine all ingredients for the cheese mixture. Spread half of the cheese mixture evenly on the bottom of the pie. Pat the tomatoes dry and layer the tomatoes evenly across on top of the cheese mixture. (Pro tip: Save the largest, prettiest tomatoes for the top of the pie.) Layer the rest of the cheese evenly and finish up with the rest of the tomatoes. Bake the pie for 30 – 40 minutes. Let the pie cool before cutting.
In a separate bowl, toss arugula and shaved red onions with vinaigrette. Slice the pie and top with arugula salad.