At first glance, the recipe for chef and owner Michael Smith's Chorizo and Fig-Stuffed Chicken Thighs may be a little daunting. The list of ingredients is extensive, but the end result will be spectacular. Smith (of Extra Virgin and Michael Smith Restaurant-fame) has had this recipe featured on Extra Virgin's menu from early on. He's never taken it off the menu because doing so may cause mutiny among his guests. "This is one of the first dishes I created when I thought about my opening Extra Virgin. Spanish tapas would be the focus of the menu, and I really wanted America to love chicken thighs. After all, it's probably the most flavorful part of the chicken," says Smith. "Stuffing the thighs with something delicious like chorizo and then dousing them with what amounts to a sweet-and-sour glaze seemed like a home run. And it has been—because we sell hundreds of orders each week."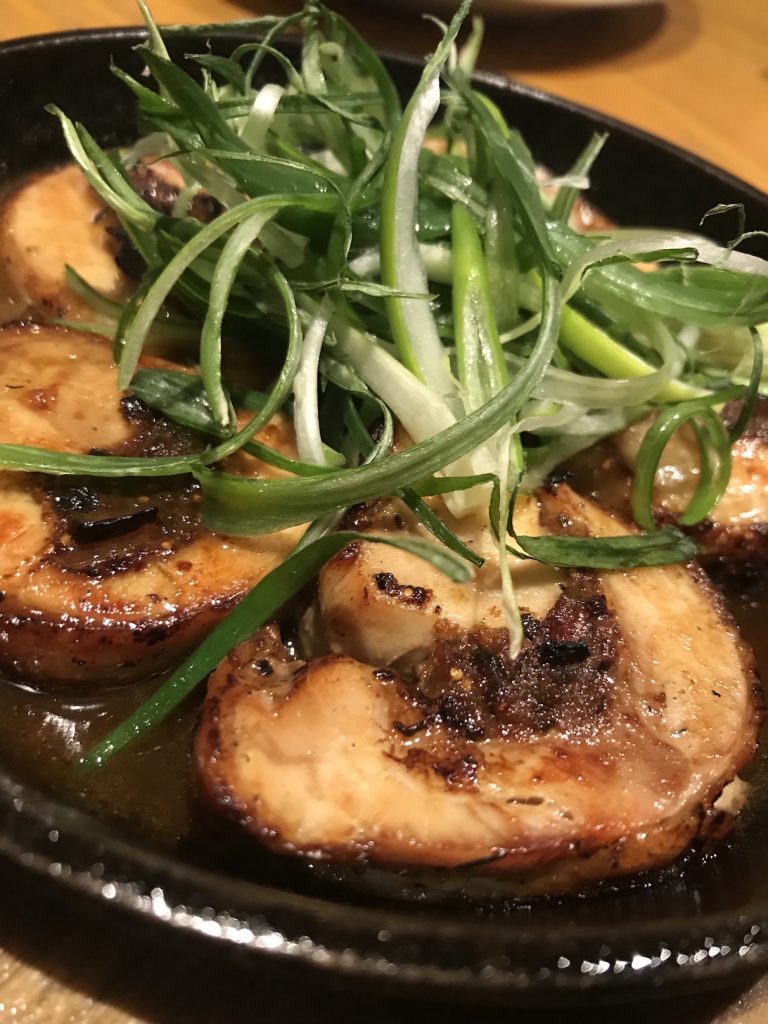 James Beard Chef Michael Smith's Chorizo & Fig-Stuffed Chicken Thighs
Ingredients for 8 – 10 pieces
Chicken
 8 – 10 pieces large, skin-on chicken thighs
Method:
Remove the center bone and save for the sauce. Leave skin intact.
Chicken Thigh Filling
 Ingredients:
1 cup Spanish chorizo, roughly chopped
6 dried figs
1 yellow onion, finely diced
1 teaspoon minced garlic
1 sprig fresh thyme, leaves only
1 sprig fresh oregano, leaves only, chopped
1 tablespoon fresh parsley, chopped
Salt and pepper to taste
Method:
Heat a large braising pan with canola oil over high heat. Sauté onions and garlic until softened and lightly colored. Add remaining ingredients and cook for 10 minutes.
Combine all ingredients in food processor and chop until relatively smooth. Season with salt and pepper if necessary. Cool and set aside.
Lay chicken thighs flat on a flat surface. Season them with salt and pepper. Place a medium spoonful of filling in the center of the thigh. Roll the thigh closed and tie with kitchen twine in two spots to keep them closed during cooking.
Place a heavy skillet with canola oil over medium heat. When oil is hot, sear thighs until golden brown. Pour excess oil out of pan and add braising liquid (recipe follows) just to cover the thighs about three quarters. Place in a 400-degree oven and bake for about 30-40 minutes.
Serve without delay.
Chorizo-Chicken Braising Sauce
 Ingredients:
1 yellow onion, thinly sliced
1 teaspoon fresh garlic
Chicken thigh bones, if available
1/3 cup sugar
1/3 cup sherry vinegar
1 tablespoon Peruvian Roccoto or Panca chile paste
3 teaspoons tomato paste
1 sprig fresh oregano
2 cups meat stock
Method:
Heat a large soup pot with canola oil over high heat. Add chicken bones, onions and garlic and brown well. Add sugar and let it caramelize to a medium golden brown. Add sherry vinegar. Add tomato paste, chile paste and oregano. Bring to a boil and cook for 5 minutes. Add meat stock and bring to a boil. Reduce heat and simmer for 15 minutes. Strain sauce and set aside.
Pour the sauce over the browned chicken thighs. Cover them only halfway with sauce.