Sponsored content:
Buying or selling a luxury home tends to be a more nuanced process because of the quality and level of detail that comes with a $750,000+ price point.
"Luxury homes across the KC Market—they're works of art that have to be marketed and displayed properly," says Mike Frazier,  the president and CEO of ReeceNichols Real Estate.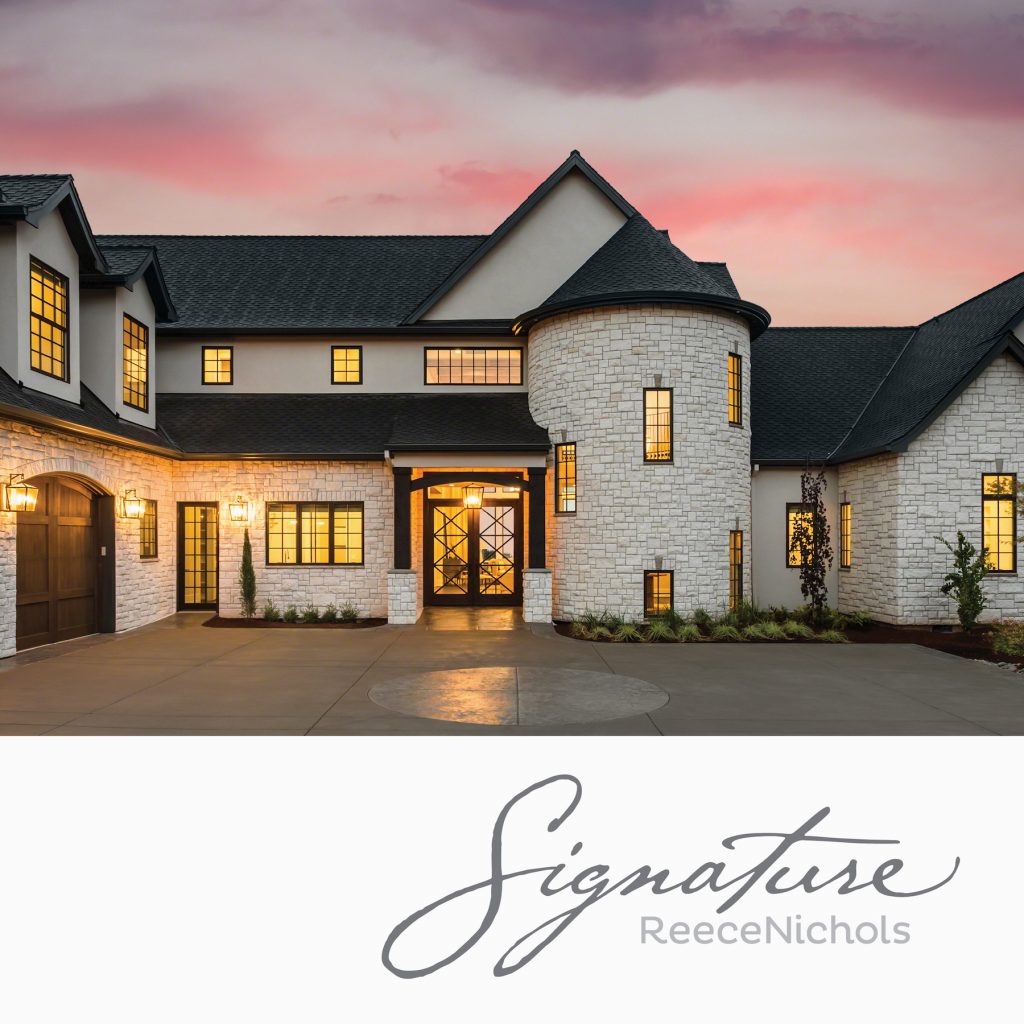 To showcase these homes to their full potential, improving the experience for both buyers and sellers, ReeceNichols recently launched ReeceNichols Signature, a new platform—complete with new website, enhanced marketing materials and signature yard signs—that exclusively markets luxury homes above $750,000.
"With Signature, we can provide better service to buyers and sellers and also equip our agents with additional tools and marketing resources," Frazier says. "Buyers and sellers will get the best experience possible."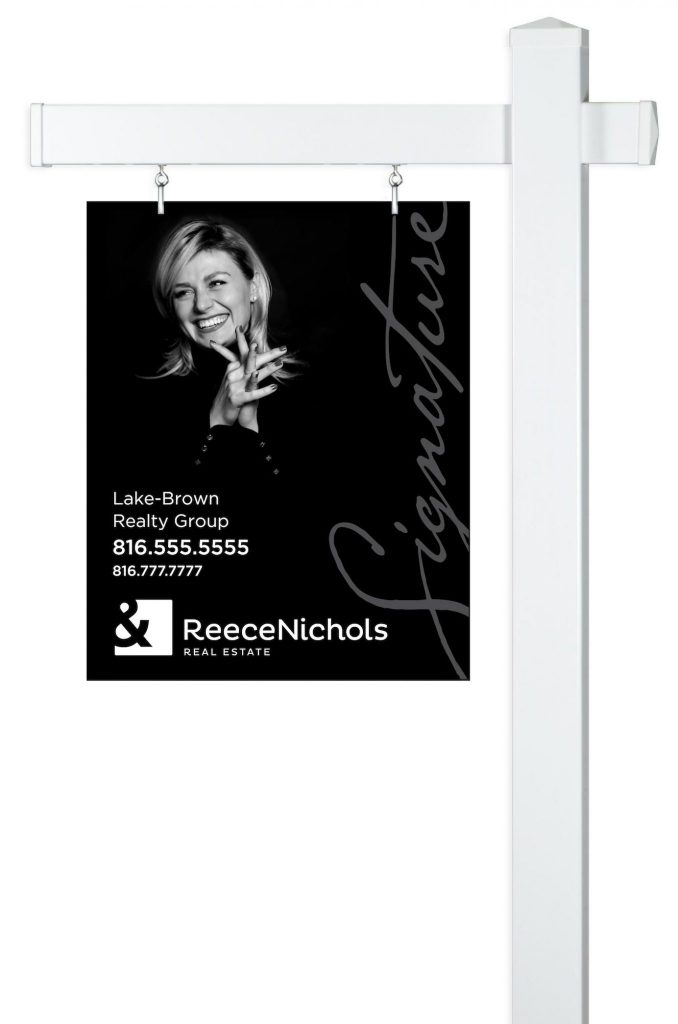 The dedicated web platform has a different look and feel from the main ReeceNichols site. Additional features include more details about each home, as well as more high-quality photos that give prospective buyers a true sense of what each of these show-stopping homes has to offer and help them better envision the experience of living in these residential masterpieces.
ReeceNichols Signature also integrates with ReeceNichols' partner company, Leading Real Estate Companies of the World, which seamlessly shares luxury listings with outlets like the Wall Street Journal, Mansion Global, and YouTube. This cross-sharing of information is especially important to a buyer demographic that increasingly wants more ways to research homes at their convenience.
"All buyers are responding to more technology-enabled tools," Frazier says. "They narrow down the search criteria from the dream phase to more concrete parameters like school district, a great backyard, etc. Then they can use those qualifiers within ReeceNichols Signature to identify listings that meet that specific criteria and work with an agent to get more expertise."

Access to detailed information, especially high-quality photographs, is more important to an audience that increasingly relies on the internet for initial research. Frazier recalls the market of the past, when you'd need a real estate agent just to see a property.
"Now, you have all of this information and you need someone to help you sift through those details to ensure you're making the best decision," Frazier says.
In addition to better showcasing luxury properties, ReeceNichols Signature reflects the company's extensive market experience—more than 300 homes over $1 million/each sold annually. Not only does ReeceNichols have an inherent understanding of these distinctive properties; the Berkshire Hathaway affiliate is also well-versed in the nuanced buyer and seller expectations that are part of the process and keeps tabs on how Kansas City's luxury properties market continues to evolve.
"The luxury market has diversified to include penthouse condominiums in downtown Kansas City and surrounding areas," Frazier says. "From a client's perspective, if you're selling homes in that category, you want to ensure that your agent is well-versed in what the property offers. Additionally, there are buildings downtown that people have purchased and turned into a residence. The definition of luxury living is evolving."
It's common for buyers and sellers to view real estate as a one-size-fits-all process. Yet the launch of ReeceNichols Signature showcases just how important it is to take a specialized view to luxury properties.
After all, buying or selling a home is likely the largest transaction a person will make—especially if they're focused on the luxury market. ReeceNichols Signature ensures that upper-bracket buyers and sellers have not only the information, but also the service and expertise to make this important decision as easy as possible.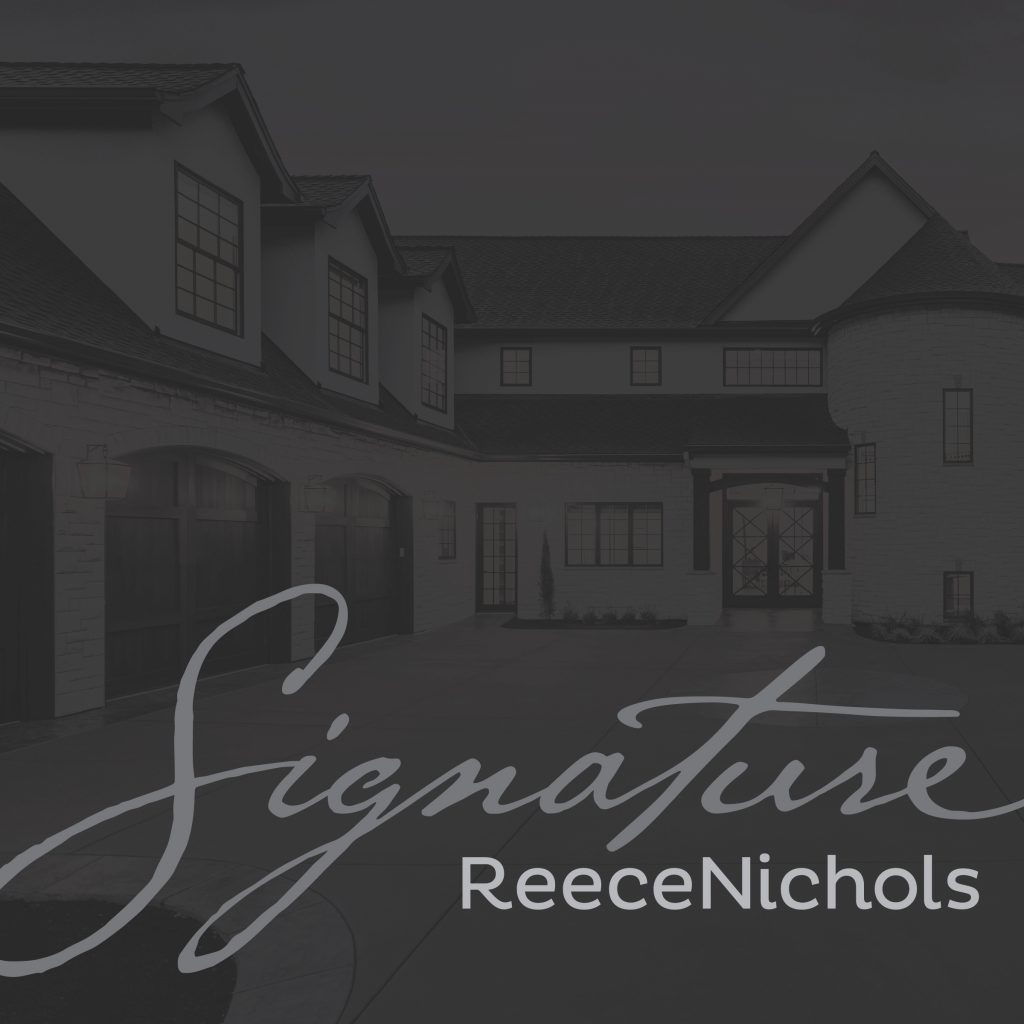 "We want to be the real estate consultant for their entire home ownership journey, whether they move down the block or across the country," Frazier says. "It's ultimately the consumer's responsibility to buy or sell, but we want to give them the advice and insight they need to make the best decision possible."
To explore the capabilities of ReeceNichols Signature, visit www.reecenichols.com/luxury.