Sponsored Content:
It's long past time to rethink luxury.
Because the word is used so often, the concept of luxury isn't as alluring as it once was.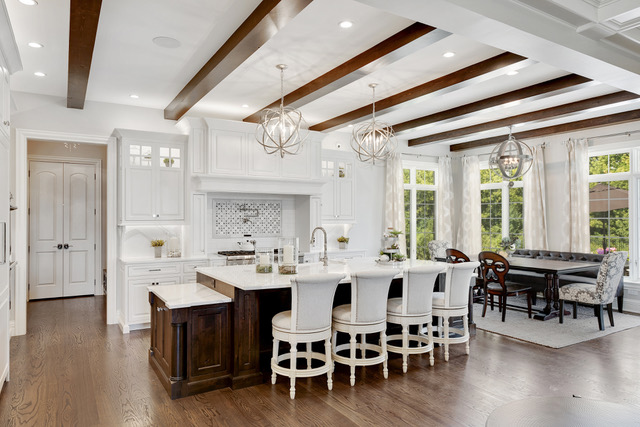 Yet luxury also encompasses more than a pricey splurge. Just ask Karin Ross, owner of Karin Ross Designs.
"Luxury is about so much more than price points," Ross says. "It's atmosphere, ambience—blending with the space you're creating."
Ross has perfected the art of introducing luxury into her clients' home remodels. Each kitchen upgrade or bathroom transformation is a study in dazzling details—eye-catching patterns, inviting textures, polished fixtures, sculptural lighting. Collectively, the elements combine to create a space that doesn't merely perform a function; it elicits a feeling.
"When you create a luxurious space in your home, it makes it so much easier to rest and also feel inspired when you're there," Ross says.
The key is to start with two questions:
What is the ultimate vision for the space?
What's needed to bring that vision to life?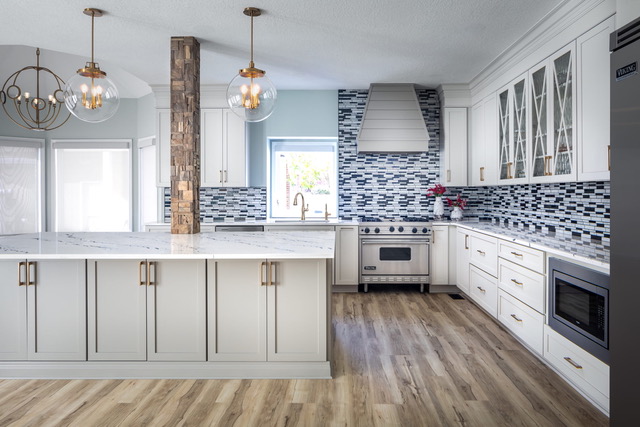 Ross knows that some prospective clients might be daunted by a home update with a higher price tag. That's why she takes such care throughout the process to make the investment worthwhile, both in the short- and long-term.
"My job is to understand what they really want and what they're dreaming about," Ross says. "Sometimes clients don't realize their true goals, even if they've collected ideas on Pinterest, from magazines, or other sources."
Once the ultimate vision is established, Ross stays closely attuned to each step of the project. One of her many areas of expertise? Helping clients prioritize where they might save and where they should splurge.
"I can help clients more wisely spend their money based on what they want and still get that luxurious feel overall," Ross says.
Ross's approach makes sense. Here's a scenario to consider: you're ready to refresh your kitchen, so you don't shy away from pricey materials and pieces. Yet you don't have a clear vision. You might have accumulated a range of luxury items, but that doesn't mean they'll add up to an enviable result.
Instead, the key is to work with a professional like Ross, who understands not only the embodiment of luxury, but also how to achieve it.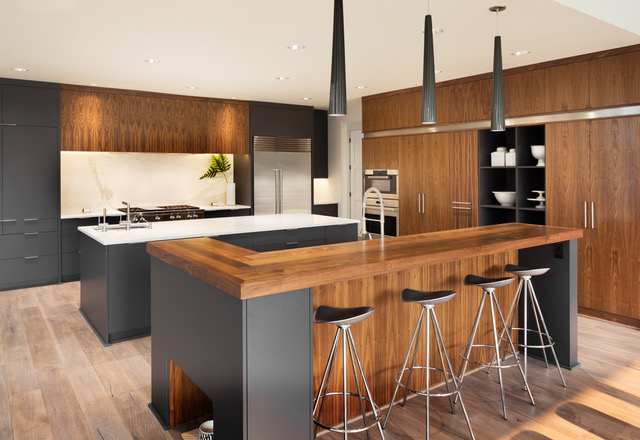 "Together, we can make your home a showstopper, a high-value luxury, the home of your dreams," Ross says. "Not only will you create a space that makes you feel good; you'll also maintain or, more likely, increase the value of your house."
This is an especially ideal time to start planning your home update. It's the season for giving—and what could be better than the ultimate gift to yourself and your home? And as a new year begins, you'll have your home transformation underway so that 2022 will be a year you'll always treasure.
"It's OK to spend this money and treat yourself," Ross says. "I'm here to make you feel confident in the direction you want to go. Call me. We've got this."
 Visit www.KarinRossDesigns.com to see images of Ross's portfolio and schedule your free consultation.