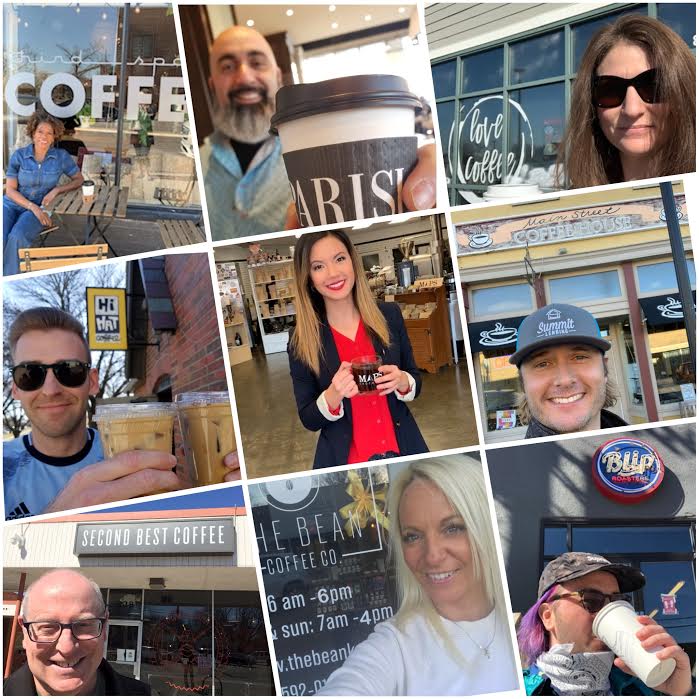 When we put out the call for our astute readers to reveal their favorite hyper-local coffee shop, our inbox was flooded. Two things to note: 1) Oddly, not one of you picked the same beanery, and 2) you are really, really particular about staking claim to which nearby coffeehouse is your go-to. (Also—we need to get out more, we haven't tried, like, a third of these places.)
Some of you picked buzzworthy and some picked buzz-inducing. And someone even proclaimed she'd "give up my husband before I gave up my coffeehouse." (Alrighty, then!) Either way, here—in no particular order—are your fave places to grab a cup of joe:

HiHat Coffee – West Plaza
"Tucked in Westwood Hills a few blocks from the plaza is the cutest coffee shop in Kansas City, HiHat Coffee. The 1930s former gas station is like a scene from a Hallmark movie, but the fun doesn't stop there! Owner T. Jensen is truly a treasure, as is his staff. It's teeny-tiny and often bustling with people, but they never seem to get rattled and prepare every cup with care and expertise. I'm not a huge coffee drinker, but the frozen concoctions are to die for! My cousin is actually an international coffee broker in London, and they stop into KC every summer and this is on the 'can't-miss list!'" – Heather Calvert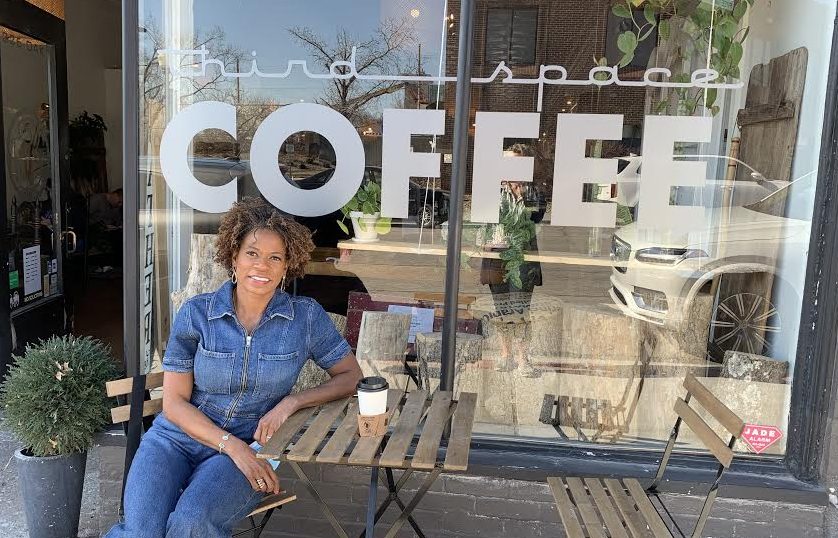 Third Space Coffee – Bonner Springs
"This place is a hidden gem. I love it because when you walk in, the rustic, recycled décor helps you feel unrushed. Even though I'm out getting caffeine to power through my day, when I walk in, I can take a deep breath. There's plenty of room—an outdoor space, a space for kids, a space for meetings, a space out front. You can find your nook and meet and hang with friends. Plus, it's on my way to work. Along with great coffee, the customer service at Third Space Coffee is impeccable. Very accommodating. And since I own a small business, I want to support small business." – Dawn Rattan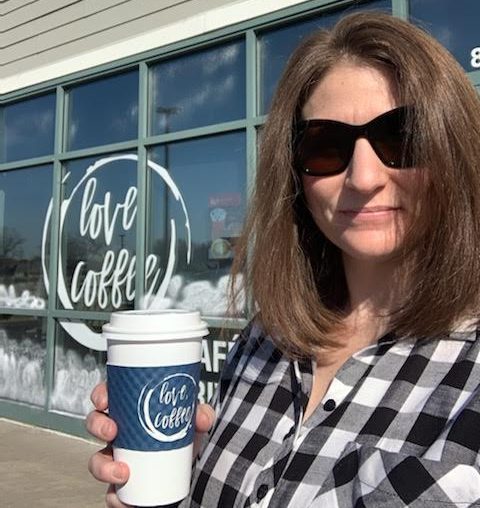 Love Coffee – Lee's Summit
"You'll find this coffee shop on the corner of 150 and Ward Road. Honestly, I like the flavor of their coffee. It's very drinkable, not bitter at all—with a fruit finish, if you will. And it's the cutest little space, you can go through the drive-through and go sit on their patio with a pergola. Everybody at Love Coffee is so stinkin' nice and makes my day when I go in there. Plus, they have a philanthropic element to them that I enjoy. Today's drink? A vanilla latte with oat milk." – Rachel Dyer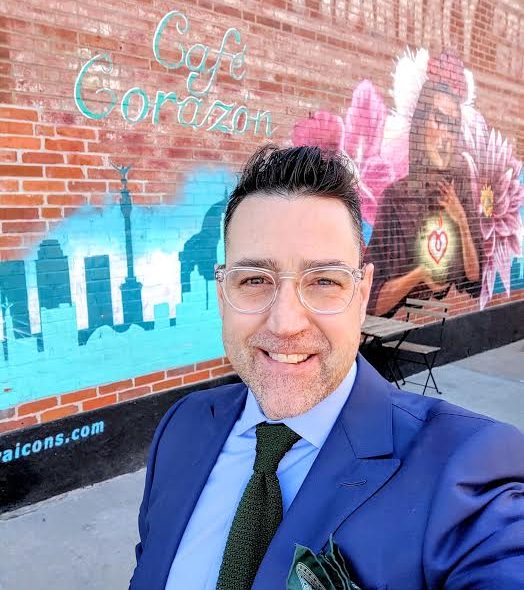 Café Corazon – West Plaza
"I'm fortunate to have Cafe Corazon only a few blocks from our shop in the West Plaza. They are always welcoming and really know their craft. I'll typically grab a latte or spicy Mayan mocha and, when peckish, they have some of the best tamales in town. (They're so nice that they even put up with people who say 'peckish.' ) Local artists' work hangs on the walls of the bright, cheerful, airy space. Give this charming spot a visit." – Tom Paolini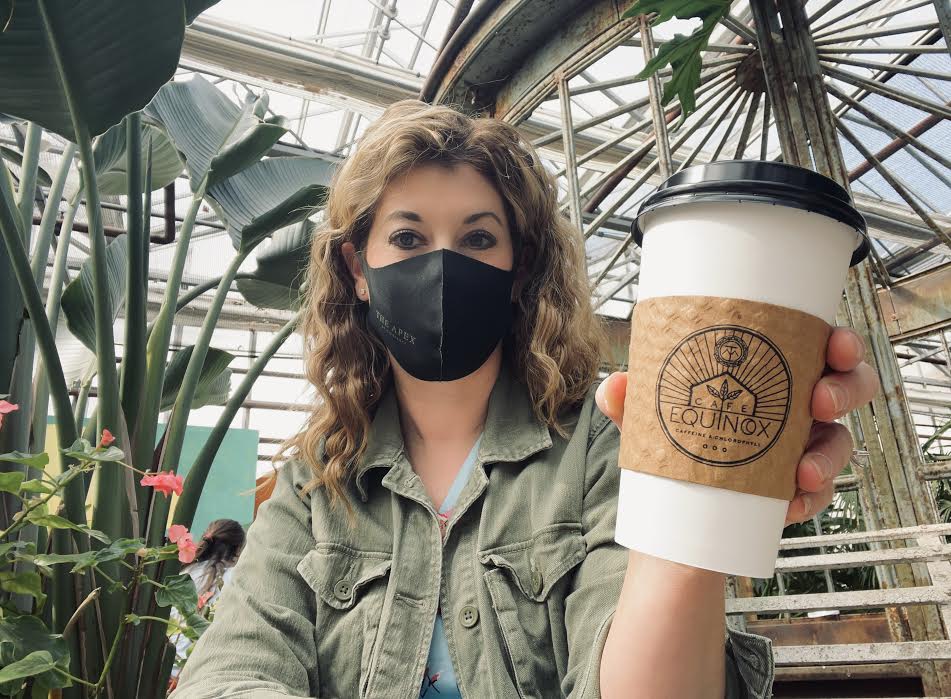 Café Equinox – Shawnee
"There are two types of people in this world—those who walk around in a peaceful blissful state of zen and those who are generally five espressos to the wind. I, myself, am the latter. So, when I need to add a little more zen to my over-caffeinated life, I have to grab my joe at Café Equinox, which features coffee from the Thou Mayest folks and featuring goodies from places like Mud Pie Vegan Bakery and Heirloom Bakery. You can sit among the trees and flowers and feel 100 miles away from the world, with birds chirping 'round your head. Breathe in the all the peace you can stand. Well, for at least as long as your latte lasts!" – Megan Flynn Mesmer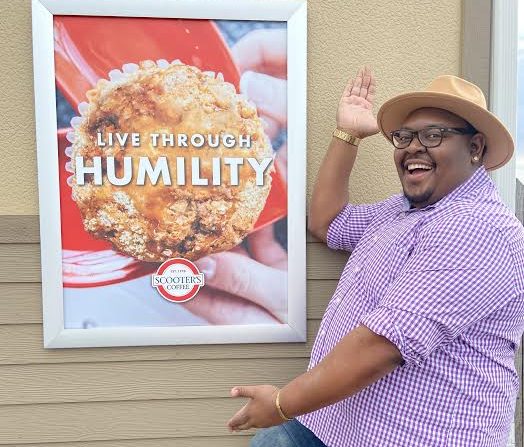 Scooter's – Various Location
"First of all, Scooter's staff is amazing. I drink a lot of their lattes because I'm not a coffee-coffee person. And I love their seasonal drinks, too. Plus, they offer more than coffee—like smoothies and plenty of other things to try. And the drive-up is convenient and perfect for Covid. Whatever I need, it seems there's a Scooter's that's always open, always available, rain or shine." – Stedmond Ware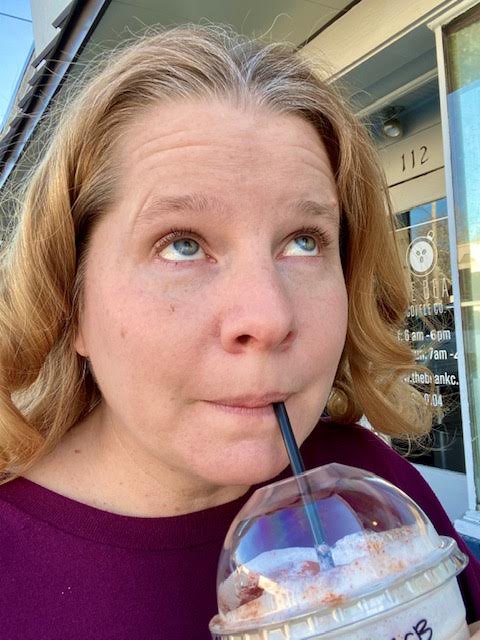 The Bean – Spring Hill
"The Bean—located in downtown Spring Hill—is a small-town shop owned by the nicest people, who regularly give back to the community. They have a regular menu, but also rotate out seasonal favorites. My personal fave? The Buckin' Bronco. It's cold brew, mocha, and spicy simple syrup. They whip up cream and half and half into a fluff and pour it on top and then garnish it with cayenne pepper. It's super tasty and makes me super amped and productive the rest of the day!" – Mandy Harkleroad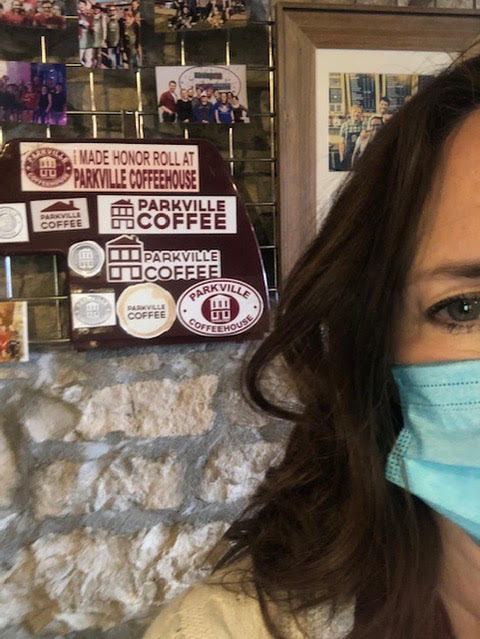 Parkville Coffee – Parkville
"When I walk into Parkville Coffee, I always smile.  I love the stone walls and warm feeling of the shop. I also love the smell of coffee—just don't make me drink it. I hate coffee but I am married to a coffee drinker who loves their coffee. I am there for tea, a chai latte or hot chocolate and quiche. (PS. Get the quiche, it's very good.)" – Mary Lanning

Revocup Coffee Roasters – Various Locations
"I've always wanted to find my own little Central Perk. A place where I could meet my friends and we talk about work, our love lives, you know—like they do on Friends. Six years ago, my aunt invited me to Revocup, a quaint little coffeehouse in Overland Park.
Their single-origin coffee and espresso beans are roasted fresh daily in small batches. When you walk in, you are immediately greeted by the staff, and artwork created by local artists adorns the walls. Their motto: Where quality meets humanity. A portion of the sales goes toward building libraries in Ethiopia. Not only do they have great coffee, but they also serve Italian sodas and an amazing Indian chai tea. I highly recommend a visit." – Sonya Larson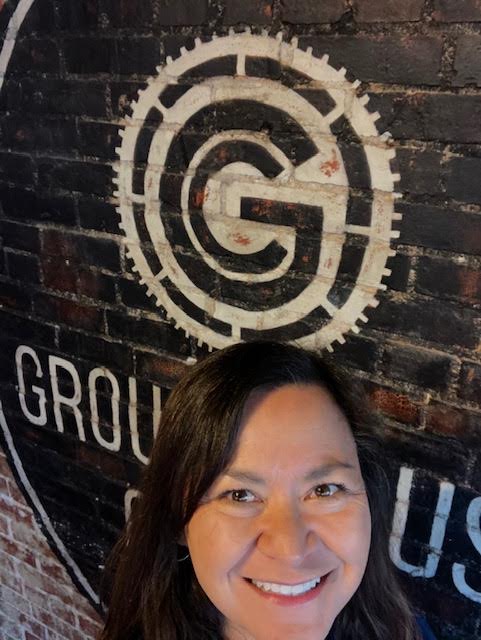 Groundhouse Coffee – Gardner
"Groundhouse Coffee's motto is 'Where coffee breath is worth it.' Friendly baristas serve up a wide variety of coffee, tea, and smoothies in this adorable brick building. Order up a hot drink like the Kick in The Face coffee, a Brown Cow latte or a Nuttier the Better latte.
Also, I can't begin to describe all the deliciousness exploding out of their bakery! Frosted sugar cookies that melt in your mouth. Cinnamon rolls the size of your head served straight out of the pan they are baked in, dripping with buttery frosting. Muffins and sweet breads and crepes, oh, my! Grab a seat at one of the rustic wood tables (all socially distanced, of course) or at an outdoor table and enjoy the vibe—coffee breath and all!" – Michelle Houston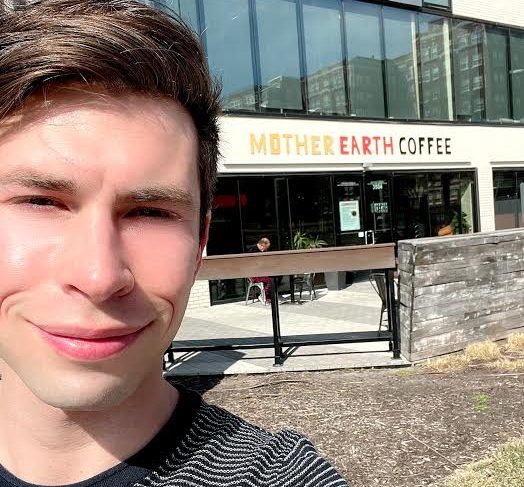 Mother Earth Coffee – Hyde Park
"Mother Earth Coffee is my go-to spot when I have time between client meetings. The ambiance is chill and understated, with friendly, knowledgeable baristas who are obviously passionate about their craft. Sometimes I'll try one of the featured single origin coffees, but the Americano, made with organic espresso, is always smooth, flavorful and complex. Between the small-batch roasting, local owners and commitment to sustainable coffee, Mother Earth Coffee provides top notch products without any sense of pretention or superiority. Whether you're looking to get some work done, or just want a pick-me-up, this hidden gem won't disappoint." – Elliott Lee Scott

Brew HaHa Coffeehouse – Overland Park
"When you live in the suburbs, it can be challenging to find a respectable cup of coffee that is close to home. Brew Haha Coffeehouse is an oasis in a coffee desert. As you open the door you are instantly greeted by the smell of their house roasted coffee and the welcoming staff.  They are a full-service coffee shop with drinks and food items. If you prefer to sit and enjoy your coffee, there is indoor and outdoor seating. Located off of 103rd street and Mastin just north of Skate City." – Matt Kocourek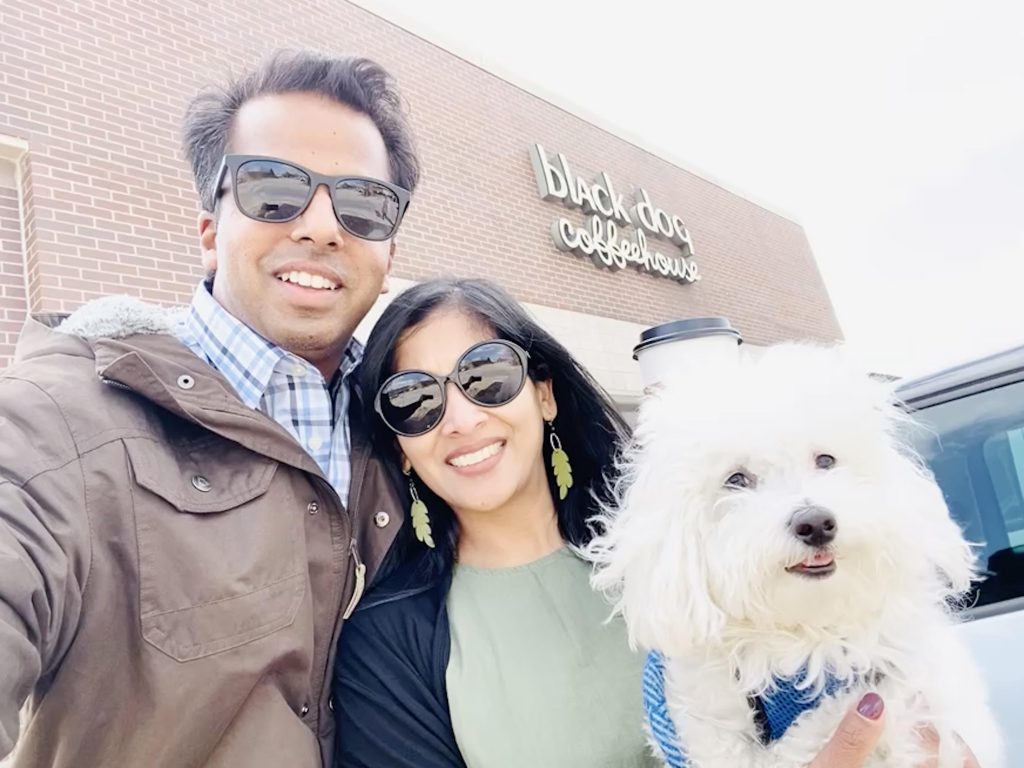 Black Dog Coffeehouse – Lenexa
"My wife and I love going to Black Dog Coffeehouse in Lenexa together. It has it all: extremely friendly staff, amazing coffee, and decadent pastries baked fresh daily by Ibis Bakery. With a variety of seasonal and regular flavors, there's always something unique to try here. They source their products locally and everything is made fresh—and tastes wonderful. When the weather is nice our dog, Marshmallow, loves hanging out with us on the outdoor patio while sipping his Puppuccino. If you're in the area, check them out! You won't be disappointed." – Arjun Amaran