Kansas City knows how to make the most of the holiday season—and we're not just talking about the lights on the Country Club Plaza or the Mayor's majestic Christmas tree. Loads of local companies make foods perfect for entertaining during the most wonderful (and often most chaotic) time of the year, from ready-to-eat desserts to delectable spreads and customizable cheese boards.
Get the story behind a few of our favorites along with creative ideas that just might lead you to a new holiday tradition.
Strawberry Hill Povitica
Whether it's toasted and enjoyed alongside a cup of coffee as breakfast or saved for a sweet after-dinner treat, Strawberry Hill Povitica's signature swirls offer a taste of nostalgia. That's because the recipe has been in the O'Leary family for decades and part of Kansas City's food landscape since the company launched in 1984.
"You could get it before then, but you had to know somebody," says co-owner Marc O'Leary, a third-generation povitica baker. His grandparents would make 15 or 20 loaves each holiday season and hand them out as gifts. "You had to know the mailman, or you had to know a priest, or a neighbor, or something along those lines because it's so hard to make."
Povitica starts with sweet dough rolled thin enough to read a newspaper through and rich filling made in small batches. Each loaf is still hand-rolled to give it that distinctive swirled design, with one pound of dough encasing two pounds of filling.
The Eastern European pastry is traditionally made with a walnut filling, but Strawberry Hill offers 13 different options, from the sweet, nutty English walnut and spiced apple cinnamon to white chocolate cherry and pumpkin cream cheese. During the holiday season, Strawberry Hill will produce approximately 8,000 loaves per day, shipping them all over the country to families that have made povitica part of their seasonal tradition.
"It's kind of like turkey at Thanksgiving," O'Leary says. "You can't have a holiday without it, especially in Kansas City."
Povitica can be toasted up on the stove and made even richer with a pat of butter or scoop of ice cream, but O'Leary notes there are more unconventional uses—one New York restaurant is now using apple cinnamon povitica and sharp cheddar to make a decadent grilled cheese.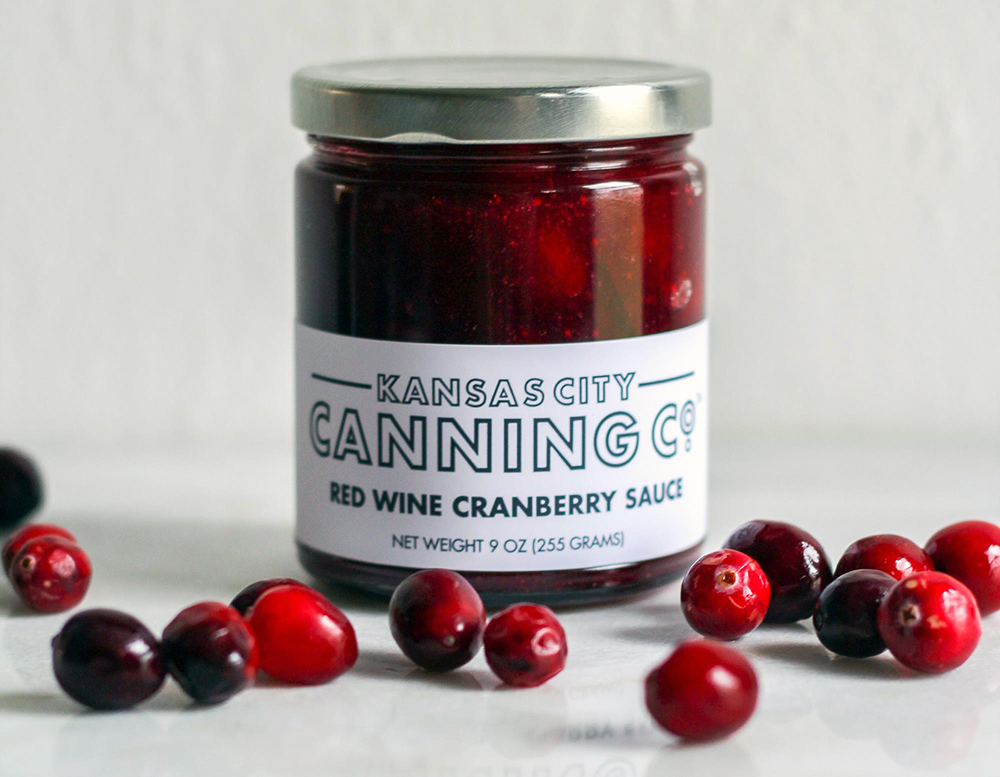 Kansas City Canning Co.
At a time of year when indulgence reigns supreme, Kansas City Canning Co. offers an easy way to reduce food waste with its modern spin on canning and preserves. Owner Tim Tuohy works with local farms to turn their surplus and bumper crops into shelf-stable spreads, sauces and more, often available in limited supplies alongside a lineup of products sold seasonally and year around.
Eating responsibly is made extra simple (and tasty) with Kansas City Canning Co's holiday-ready bundle, which includes rosemary fig spread, pumpkin butter, and red wine cranberry sauce.
The rosemary fig spread is one of Kansas City Canning Co.'s original offerings, Tuohy says. Sweet and savory, it is perfect for adding depth to grilled cheese sandwiches or as a glaze on pork or chicken. Two years ago, Tuohy hopped aboard the pumpkin spice train with pumpkin butter, a low sugar-added take that adds apple for tartness in addition to traditional flavors like cinnamon, allspice, and nutmeg. Then there's the company's version of a Thanksgiving favorite: cranberry sauce.
"What I wanted to do was something that still has those nostalgic notes of all those flavors you get from the Ocean Spray cranberry sauce, but the way that we cook it, we make sure to leave some whole berries," Tuohy says. "We use about three gallons of red wine in each batch, so it has that tartness, that dryness, from the red wine."
One of Kansas City Canning Co.'s other specialties also makes for happy entertaining: shrubs, preserved cocktail mixers that utilize fresh fruit and vinegar. Tuohy's varieties include smoked spice pear and blood orange ginger. He recommends combining one bottle of shrub with a 750ml bottle of the liquor of your choice and two liters of club soda for a delicious batch cocktail.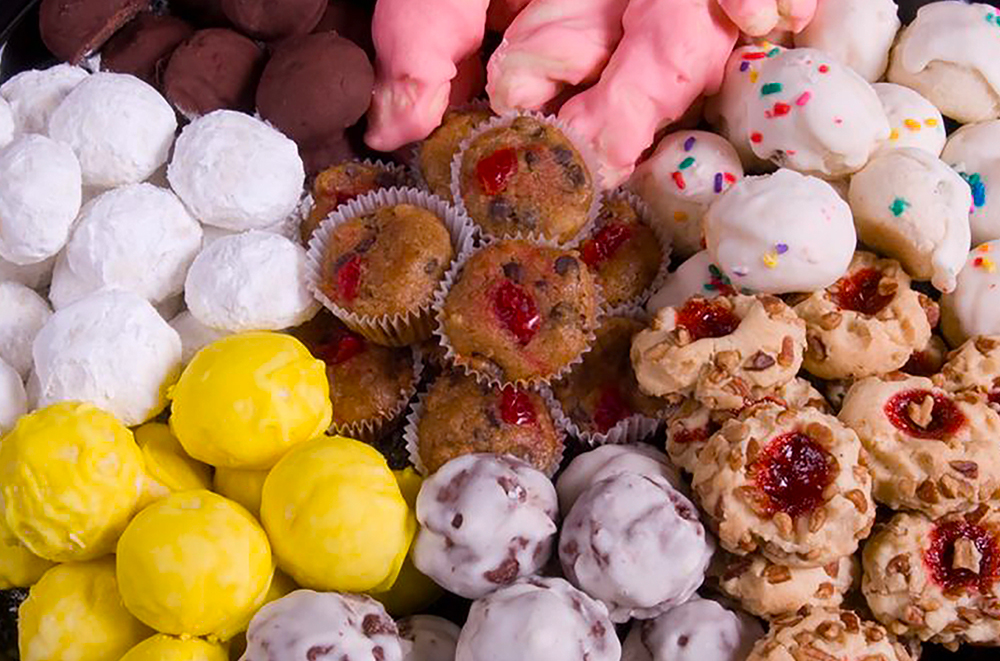 DiCapo Foods Italian Holiday Cookies
A tray of Italian holiday cookies offers something for everyone, says John DiCapo. His company, DiCapo Foods, has been making the cookies using the same recipes his mom grew up with since the early 2000s.
There are powder sugar-laden Russian tea balls, crunchy pecan thumbprints with a dollop of sweet strawberry filling, and clove and cinnamon-spiced chocolate Tay Tus rustically iced; sweet butter-yellow lemon drops, intensely chocolatey triple chocolate, and festive fig cookies topped with a few colorful sprinkles; there's polarizing graham-cracker cups and last but not least, the soft, sweet iced wedding cookies.
Italian women of past generations traditionally made these cookies every holiday season, DiCapo says, but although the recipes have been passed down, modern home cooks may find themselves without the bandwidth to tackle such an elaborate baking project.
"In today's world, everybody's moving so fast, everybody is so busy that it's really hard to stop and make cookies," DiCapo explains. "But everybody still wants them. That's really where our opportunity came in."
This year's holidays should taste even sweeter, as DiCapo almost sold the company earlier this year before negotiations fell through in light of Covid-19. Although the cookies are as delicious as ever, you might need to look in some new places to find them; the cookies are now available to order directly from the company, as well as from select retailers including Marco Polo's Italian Deli and Scimeca's Deli, DiCapo says.
"We put a lot of love in our cookies," he adds. "Every cookie doesn't look the same, because we hand-ice each one. We make cookies like we're going to eat them ourselves."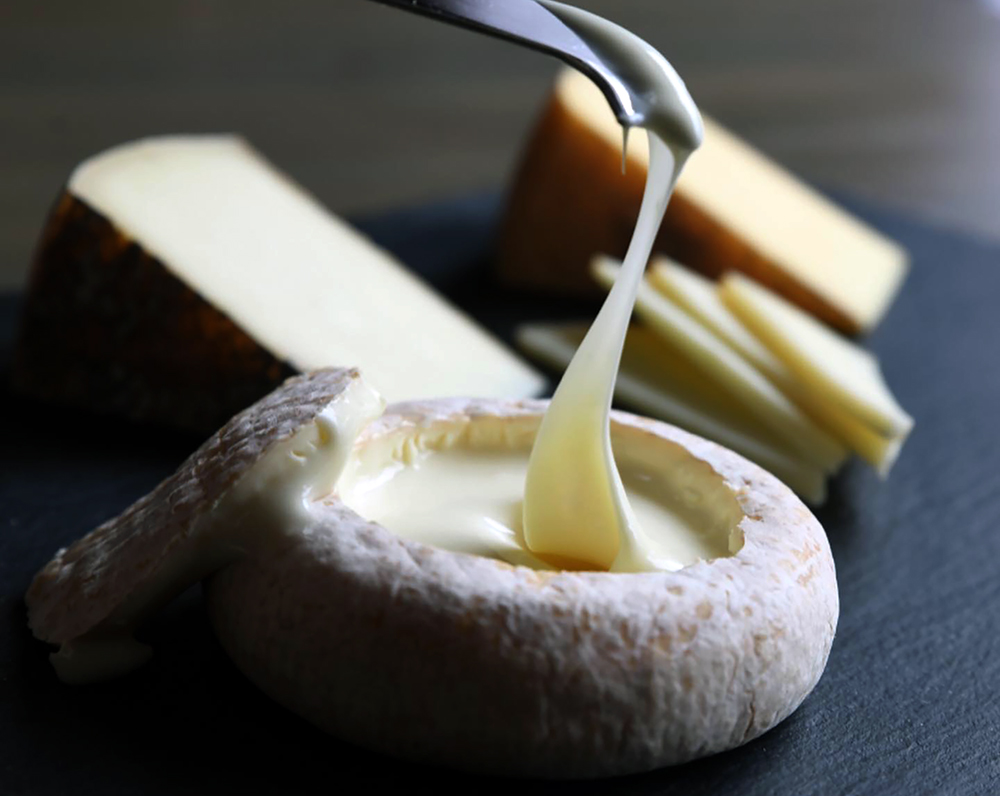 Green Dirt Farm
Sarah Hoffmann's love affair with cheese began long before she started Green Dirt Farm.
"My favorite and much beloved aunt had a cheese shop in New Jersey in the 70s when I was a teenager, and I would go to her shop and lend a hand at the holidays when I was super busy," Hoffmann says. "She taught me how to love fine cheese."
Decades later, cheese is still a prominent part of the holiday season for Hoffmann and her Weston farm and cheese operation. Each year, Green Dirt caters cheese boards, hosts cheese board arranging classes (this year happening online) and encourages patrons to get cheesy at home with a DIY set.
The ridiculously giftable set includes wedges of rustic, mountain-style hard cheeses Prairie Tomme and Aux Arcs; light, versatile nettle and spicy chilis spreadable cheeses; and a square of soft-ripened Ruby. Kansas City Canning Co. preserves, a box of Effie's Oatcakes, and a Green Dirt Farm cutting board and knife round out the collection and set you up for success, although there's always room to get creative by adding pickles, olives, or nuts, Hoffmann says.
"When we're creating cheese boards, we always think about wanting to get a variety of different cheeses so that you get this whole beautiful appearance," she explains. "You want the cheese board to not only taste great, but you want it to be the centerpiece of your holiday table and be really beautiful."
Of course, boards aren't the only way to enjoy cheese during the holiday season. Hoffmann suggests using Aux Arcs raclette-style and serving over potatoes or on top of a batch of French onion soup.
---
Can't Miss Favorites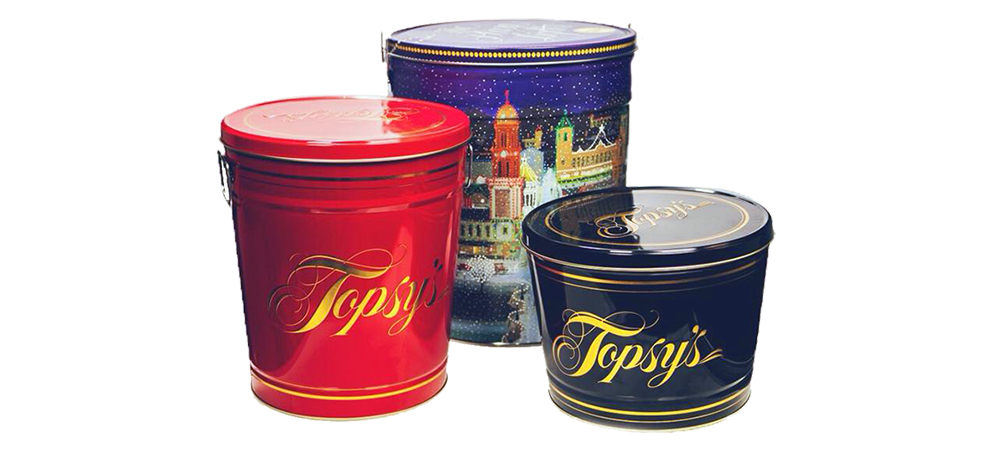 Topsy's | Popcorn
The holidays don't officially start until you have Topsy's popcorn in hand. Whether you're gifted a decorative tin or munching from a cone-shaped bag as you walk around the Country Club Plaza, you're part of a tradition that dates back more than 70 years.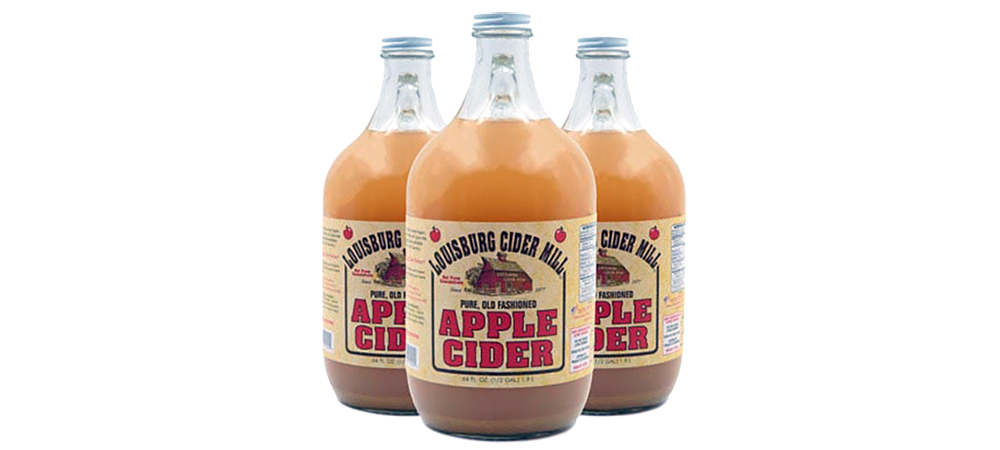 Louisburg Cider Mill | Apple Cider
Louisburg Cider Mill grinds and mills apples largely sourced from orchards along the Missouri River Valley for this full-flavored cider perfect for sipping on chilly winter nights alongside a fire. Made without preservatives or sweeteners, it can also add local flavor to recipes—check out the mill's website for ideas.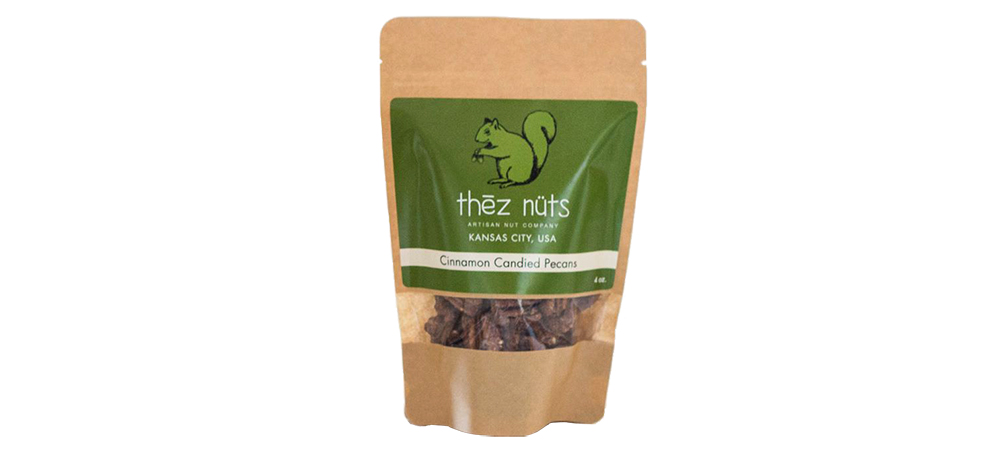 Thēz Nuts | Cinnamon Candied Pecans
They may look like classic candied pecans, but this treat has a few tricks, courtesy of Madagascar bourbon vanilla and a touch of star anise. The premium nuts also make a great hostess gift or travel snack—because the only thing worse than sitting in bumper-to-bumper traffic the morning of Thanksgiving is sitting there with an empty stomach.