With dozens of farmers markets now calling the metro home, finding the right shopping experience—and knowing what to buy once you're there—can feel daunting. Consider this your cheat sheet, complete with market breakdowns, details about COVID-19 safety precautions and recommendations from a couple of Kansas City chefs about where they love to go and what they look for.
---
COVID-19 Changes
Farmers markets are frequent community gathering spaces—not ideal as Kansas City tries to combat the spread of COVID-19. To that end, local markets have adopted social distancing practices, and in some cases, temporarily moved locations. If you're planning to visit a local market, keep the following in mind: 
Shoppers are asked to keep conversations to a minimum, avoid touching items available for sale, and wear face coverings at all times.

 

Pay in advance or digitally where possible. If you do pay with cash, shoot for exact change.
Pre-orders are available from select vendors at the Downtown Lee's Summit, Overland Park, and Lenexa farmers markets to make shopping safer and more efficient.

 

High-risk shoppers are encouraged to shop during the first hour of operation at Overland Park's Saturday Market and at the Lenexa Farmers Market.
Before heading to a farmers market, check their website for the latest vendor information and safety details.

 
And remember, shopping at farmers markets isn't the only way to enjoy fresh food and support local farmers—some offer home delivery or CSA boxes with less public pickups, so select the option that works best for you.
---
Chef's Picks
Justin Clark, Urban Café
Many farmers markets now offer a wide variety of goods, but Clark goes specifically to find high-quality produce. For that reason, he's a fan of the relatively small Lee's Summit Farmers Market. "You have this whole area where you have all these micro farmers that have really good products," he explains.
One standout vendor is Wolf Creek Family Farm, based in Peculiar, Clark says. He was impressed by the quality of the products, which include onions, zucchini, pork, and eggs. Urban Café also has a long-standing relationship with Kenny Barham of Barham Family Farm in Kearney, a vendor at the Historic Downtown Liberty Farmers Market.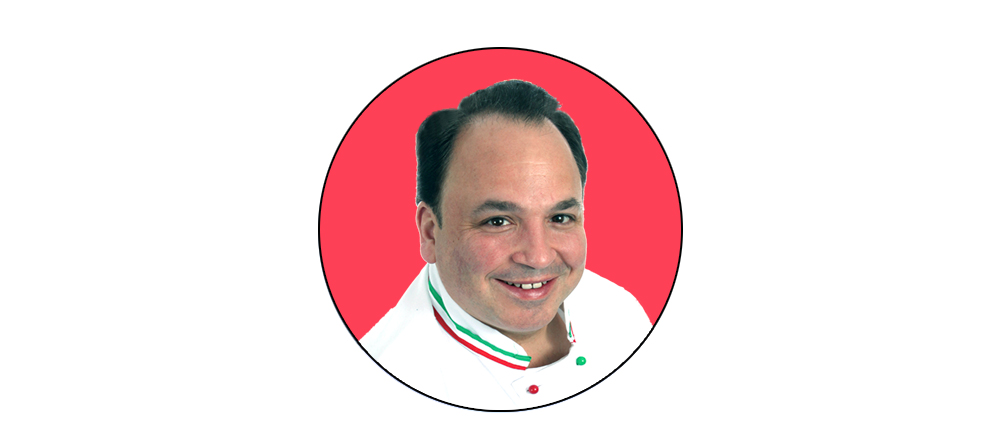 Jasper Mirabile, Jasper's Italian Restaurant
Nearly 20 years ago, Mirabile recognized a need for Kansas City chefs to forge relationships with local farmers and got involved with Slow Food KC, an organization dedicated to supporting and spreading awareness about local growers.
"It was the way my father raised us at the restaurant here—we prepared what was available from the market with seasonal menus," he says.
Mirabile continues the tradition today, looking for pumpkin and squash around this time every year to make Jasper's guest-favorite pumpkin ravioli, along with local mushrooms—Grand River Mushrooms is a favorite and sells at City Market, but the chef says many other vendors have popped up with unique varieties lately, so keep an eye out. 
---
The grandfather of Kansas City's farmers markets is a sprawling collection of vendors dispersed throughout walkways and pavilions. Shoppers can find everything from produce and meat to pet treats and homemade crafts from City Market's more than 100 vendors, not to mention permanent specialty grocers and restaurants you can stop at for a snack or to supplement your haul.  
Vendors to know: Al Habashi Market and Tikka House are tried-and-true favorites for bulk spices, and Of The Earth Farm & Distillery brings apples (and apple liqueur) to the table.
Address: 5th and Walnut Streets
Hours: April through October: 7 a.m. to 3 p.m. Saturdays and 9 a.m. to 3 p.m. Sundays; November through March: 9 a.m. to 3 p.m. Saturdays and Sundays. 
---
More than 70 vendors sell at the Overland Park Farmers Market, but it's still plenty approachable. Producers chat with patrons and answer questions under the market's green pavilion and in the surrounding spaces, although in light of COVID-19, the market has temporarily moved to the parking lot of the Matt Ross Community Center.   
Vendors to know: Little Green Garden's fresh-cut flowers and arrangements make for perfect gifts, and tasty prepared items are available from familiar names like Yoli Tortilleria, Broadmoor Bistro, and The Wild Way Coffee.
Address: 8101 Marty Street
Hours: 7:30 a.m. to 1 p.m. Wednesdays and Saturdays
---
There's a sense of community at the Brookside Farmers Market, which draws shoppers from the neighborhood and beyond. Everything is sourced from within 100 miles of Kansas City and grown or made with sustainability in mind.
Vendors to know: Two-Birds Farm, the market's oldest vendor, offers topnotch produce, while the trailblazers at Urbavore Urban Farm bring spectacular multi-hued eggs.
Address: 6425 Wornall Road
Hours: 8 a.m. to 1 p.m. Saturdays
---
Relaxed and family friendly, Lee's Summit is home to a small Wednesday market and a more bustling Saturday market where shoppers can often find food trucks and live entertainment. 
Vendors to know: Dang's Gardening sells colorful and quirky blooms, and in addition to having a stellar name, Where the Redfearn Grows Family Farm cultivates a wide assortment of heirloom and hybrid vegetables and herbs.
Address: Wednesdays at 2nd and Douglas Streets; Saturdays at 304 Southwest Persels Road
Hours: 8 a.m. to noon Wednesdays and Saturdays
---
It's hard to imagine a more charming place to stock up on leafy greens and bright berries than Parkville's English Landing Park. The friendly, grower-verified market provides a personal touch and small-town feel that makes it seem like a mini-vacation.  
Vendors to know: River's Edge Produce has been around since 1886, but its longevity isn't the only thing that's impressive—keep your eyes peeled for sweet corn, tomatoes, and hot peppers. Craving something sweet? Hit up Hinkle Enterprises for handcrafted jams and home-baked breads, scones, and muffins.
Address: 8701 McAfee Street,
Hours: Noon to 4 p.m. Wednesdays until Sept. 9; 7 a.m. to noon on Saturdays
---
Historic Downtown Liberty provides the backdrop for this market with a devoted hometown following. It's one of several operated in the town, so make sure you're in the right place.
Vendors to know: Downtown Liberty is the place to find Barham Family Farm goods, which include beef, chicken, and pork featured on restaurant menus throughout KC. Veteran-owned Beautiful Day Farms offers a little something for everyone, including alcohol-infused jams, barbecue sauce, and baked goods.  
Address: 117B N Main Street
Hours: 7 a.m. to noon Saturdays
---
Farmers and makers are evenly split at this community market in Smithville's Courtyard Park, where shoppers can peruse handcrafted jewelry, home decor, and bath products in addition to the produce you expect.
Vendors to know: Pastvina Acres Farm offers premium, well-marbled pork raised right in Smithville, while Foltzie's Finds & Designs gives a farmhouse-chic second life to items rescued from dumpsters, garage sale, and thrift stores. 
Address: 118 N Commercial Avenue
Hours: 4:30 to 7:30 p.m. Wednesdays
---
There's still plenty of variety at this smaller market, which boasts smaller crowd sizes and vendors unique to the metro, plus a thriving community on social media where you can get a first look at what's growing (or cooking) straight from vendors. 
Vendors to know: Paola-based Jake Creek Pecans brings Pawnee and Kanza pecans from its more than 1,900 trees, and Hedgewood Farms offers grass-fed beef and pastured poultry. 
Address: 17201 West 87th Street Parkway
Hours: Tuesdays 9 a.m. to 1 p.m. through September 1; Saturdays 8 a.m. to noon through October 31