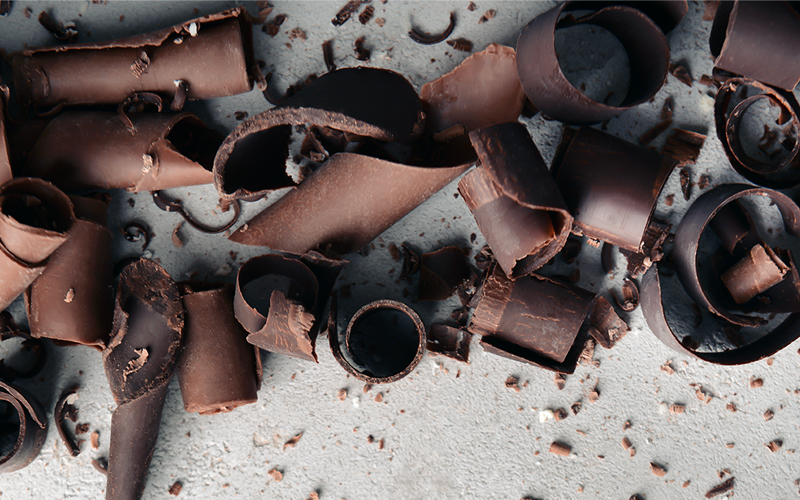 It is almost impossible not to think about chocolate as February 14 approaches. Luckily, in Kansas City we have chocolatiers and confectioners who would love to indulge your chocolate cravings with something sweet to eat from their candy cases. 
Speaking of hearts and flowers, let's take this opportunity to clear up a major myth around this holiday. We cannot blame our local greeting card company, Hallmark, for inventing Valentine's Day to sell more cards. The prim and proper Victorians created Valentine's Day so they could send scandalous adult messages to their lovers, sometimes anonymously, using penny postcards. Naughty, naughty! 
We can, however, take credit for the red heart-shaped box of Russell Stover chocolates that is still the gift du jour on this holiday, as it is made locally by a Kansas City-based company, something we can (and should) be proud to support and consume.
Kansas City has enjoyed a rich chocolate-coated candy history, full of colorful stories and characters. The Cherry Mash, for example, was invented in St. Joseph, Missouri, in 1876 by Dr. George Washington Chase after his son, Earnest, suggested he create a candy they could sell at their shop GW Case & Sons Mercantile. The two-bite candy mounds in the classic red-and-white wrappers were a hit and remain on local store shelves to this day with their distinctive pink maraschino cherry-flavored fondant, double-dipped in chocolate and crushed peanuts.
Valomilk candy cups are another confection that we take credit for in Kansas City. In 1903, Samuel M. Sifers had been making and selling hard penny candy and marshmallows at his candy store in Iola, Kansas, located southwest of Kansas City. In 1931, a worker making marshmallows had been taking sips of the real vanilla (made with pure alcohol back then) and got so tipsy he put too much extract in the recipe, creating by mistake a kind of runny marshmallow fluff. One of Samuel's sons, Harry Sifers, took a chocolate cup and dipped it into the sticky white fluff, and the Valomilk was born. Today, descendants of Samuel Sifers are still making the nostalgic candies in their factory in Merriam, Kansas.  
Whether you choose to celebrate Valentine's Day or not, take time this month to indulge and explore the offerings of our local chocolate makers. If you simply can't choose just one, why not do a progressive chocolate-shop tour, tasting your way across the city?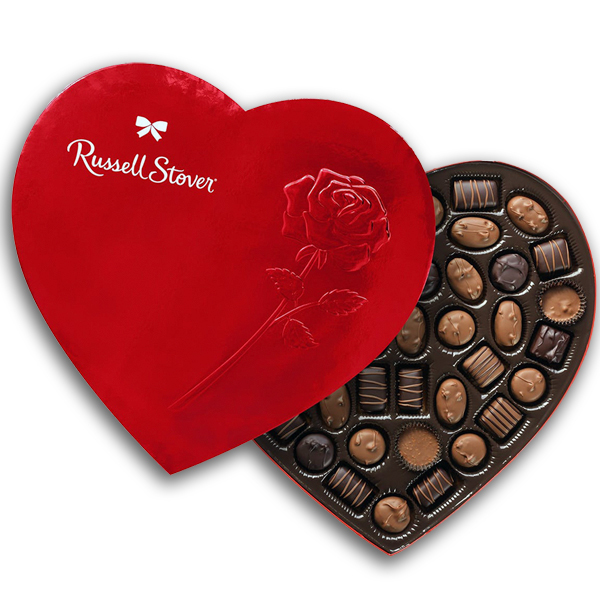 Russell Stover
Founded in 1923
 Kansas City is proud to be the home of Russell Stover chocolates. Even after the company was acquired by global chocolate manufacturer Lindt & Sprungli in 2014, the corporate office remains here, and much of the manufacturing continues at two different Kansas plants. Russell and Clara Stover started the business at their kitchen table in Denver, Colorado, in 1923, and the following year they opened their first Kansas City store. Russell Stover was an engineer with an entrepreneur's mind, but the candy we know and love today was thanks to Clara's recipes and her talent for making handcrafted candies in small batches. Today Russell Stover is the nation's leading manufacturer of boxed chocolates, and they have retail stores that serve both ice cream and boxes of their cream, caramel, and nut-filled chocolates.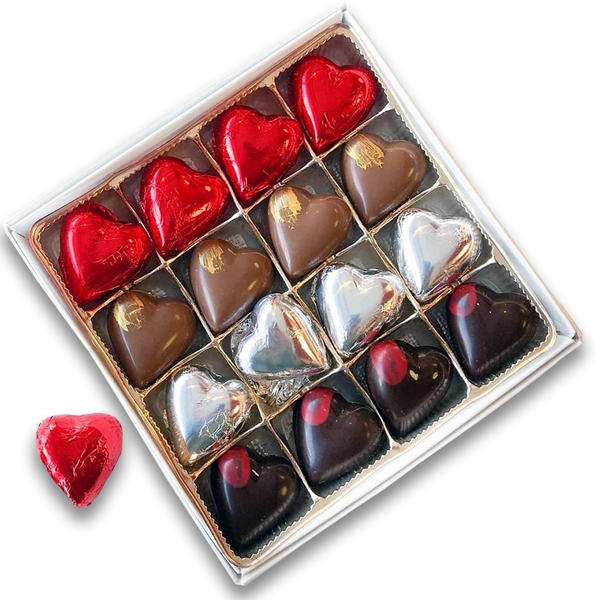 Andre's Confiserie Suisse
Founded in 1955
Since 1955, the Bollier family has been dedicated to bringing Kansas Citians the finest Swiss chocolates and confections. Three generations of Swiss-trained confiseurs have made its Swiss-style confections for both Andre's Confiserie Suisse locations. Recently, Andre's remodeled their historic tearoom and added a new all-day café at their flagship store under the guidance of founder André Bollier's grandson, René Bollier, and his wife, Nancy. They also collaborated in 2021 with J. Rieger & Co. to create KC Whiskey Drops, a milk-chocolate shell that's filled with smooth, Kansas City-made, whiskey-infused caramel. Show your love that you think they are one-of-a-kind with Andre's Nussbergerli Sticks, a Swiss confection that's so unique you won't find it anywhere else in the country. It features creamy caramel, house-candied orange peel and fresh roasted nuts all covered in creamy Swiss chocolate.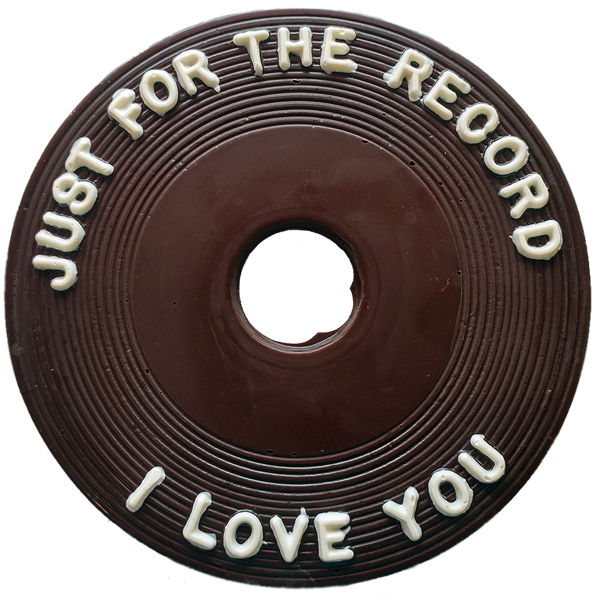 Laura Little's Candies
Founded in 1970
Erwin Little opened Laura Little's Candies in 1970, and the family has continued to enjoy a 53-year run at their location on 75th Street in Prairie Village. Walk through the door, and your nose will tell you why they continue to thrive. It's their wide selection of fantastic fudge, truffles, and chocolate candies. This charming old-fashioned candy shop still makes its own chocolates using quality ingredients made in copper kettles and stirred with wooden spoons. Try their chocolate turtles, handmade chocolate dinner mints, or fudge in unique flavors, such as chocolate rum, penuche (maple pecan), and vanilla peanut butter. Laura Little's also carries a large selection of sugar-free chocolate bonbons and fudge so you'll be sure to find a treat for everyone.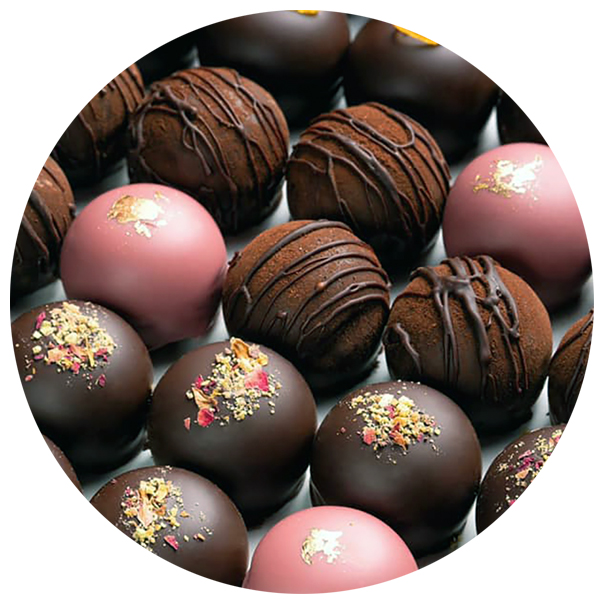 Panache Chocolatier
Founded in 1979
It was called Kron Chocolatier for three years before the original owners renamed their chocolate shop Panache Chocolatier, which is French for "with flair," in 1979. Eileen Cohen and Sharon Hoffman opened the store on the Country Club Plaza, and eventually sold their business to Mark and Barbara Bailey, who put Panache on the map for their custom corporate chocolates and signature candies Choco Poppo and Choco Flakes, chocolate-covered popcorn and cereal flakes. When Julie House, a grand master chocolatier, and her husband, Derrick, bought Panache Chocolatier 2013, the shop had been delighting both locals and tourists for 34 years. The couple began the transformation of turning Panache into a boutique chocolate experience by moving it in 2019 to Park Place, with room for a retail shop, a new tasting bar and private-event space for tastings. Known for its award-winning small-batch chocolates made with the highest quality ingredients and unique flavors, Panache's selection of truffles, caramels, bars, and seasonal chocolate barks is a testament to its excellence.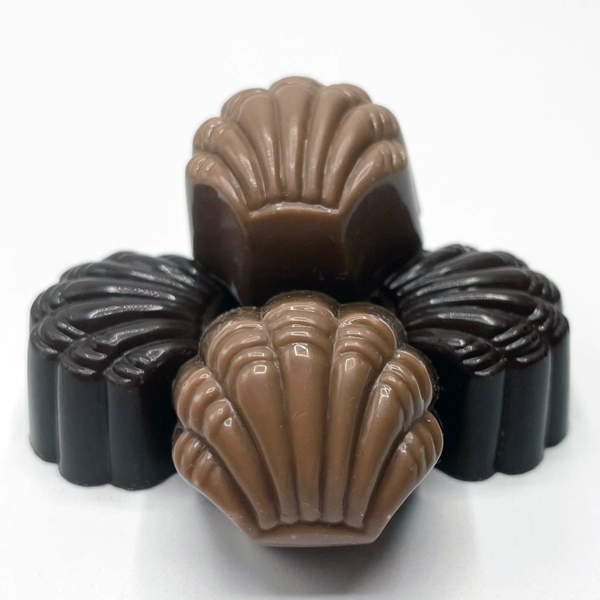 Annedore's Fine Chocolates
Founded in 1982
Sheri Weedman moved Annedore's Fine Chocolates to its current home nestled in the middle of the charming Westwood Hills shops in 2014, after purchasing the business from the original owner, Nancy Hatch, in 2007. Hatch had run the shop for 25 years at its original location on 43rd Street. The stylishly stunning chocolate shop makes its own handcrafted European-style truffles, along with caramels, toffees, and brittles that are all are house specialties. They have also become known for their more whimsical chocolate gift items, such as the chocolate toothbrush or life-size football, which can be filled with bonbons of your choice. Weedman expanded her confection credentials last year by opening her new ice cream shop, The Flying Cow Gelato, which will reopen for the season in March.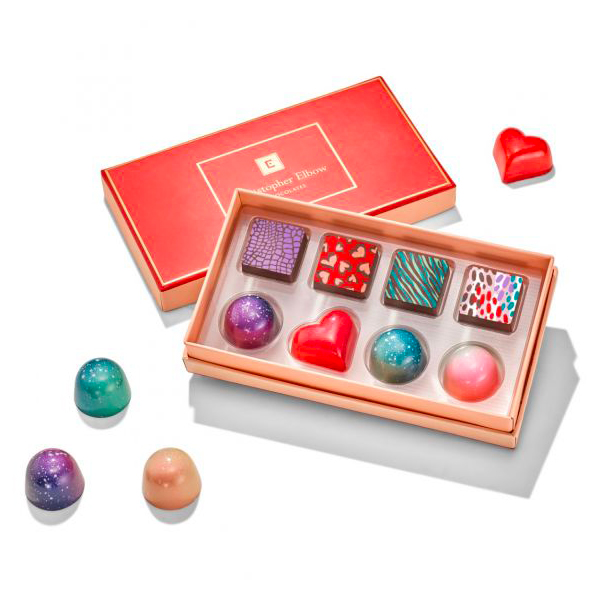 Christopher Elbow Chocolates
Founded in 2003
When Christopher Elbow first started making his trademark chocolate bonbons in 2003 in a small apartment above what used to be Shiraz restaurant on Southwest Boulevard, and is now Blvd Tavern, the number of American chocolatiers making their own bean-to-bar chocolate could be counted on one hand. Today, Elbow has gone from a fantastic confectioner to Kansas City's own Willy Wonka, making boxes of colorful handcrafted, gourmet chocolates—in flavors including strawberry-balsamic, butterscotch-bourbon and fleur de sel caramel—to making his own bean-to-bar chocolate bars, sourcing cacao beans from Madagascar, Costa Rica, and Ecuador. Then in 2020, Elbow turned heads again by entering the medical marijuana industry, teaming up with Clovr, a cannabis-infused product manufacturer in Kansas City, to develop recipes for chocolate confections and handcrafted bonbons with varying levels of THC and CBD. There is nothing this man cannot do with chocolate. 
Bizz and Weezy Confections
Founded in 2010 
Although Jonathan and Amy Pitcher began their candy careers by making truffles and chocolates for friends in 2008, they quickly expanded, selling wholesale candy made in a professional kitchen in their basement just two years later. As word of their chocolate-covered cookies, truffles, and caramels continued to spread, they launched their first retail location in 2015 at 1800 Baltimore Avenue, under the name Bizz & Weezy, which came from the combination of their gamer names on the video game World of Warcraft. Since then, they have expanded beyond just chocolates, becoming a café and coffee shop. To increase their sweet expertise, they brought on a full-time baker last year to broaden their pastry and dessert selections.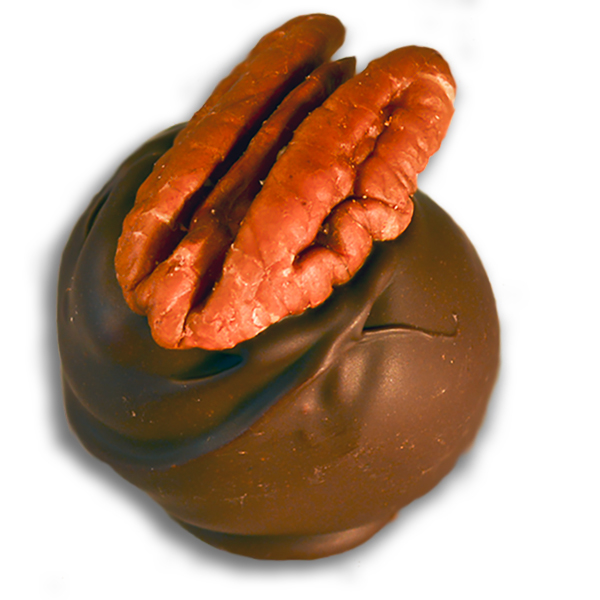 Garza's Goodies
Founded in 2012
Richard and Heather Garza began making homemade, hand-dipped chocolate confections in 1996 as gifts for friends and family. That led to opening their first candy store in Waldo in 2012, which earned them a loyal following. Now, 27 years later, the couple is still making and selling their nostalgic, chocolate bonbons and baked goods from their home-based cottage kitchen. They have specialized in traditional chocolate candies, and today that includes truffles in a wide array of seasonal flavors, brownies, fudge, toffee, bonbons with cream fillings, including cherry limeade, coconut, peanut butter, and homemade caramels. As the couple continues their search for a new retail location, customers are encouraged to check out their seasonal offerings on their website and place a phone order or via Facebook.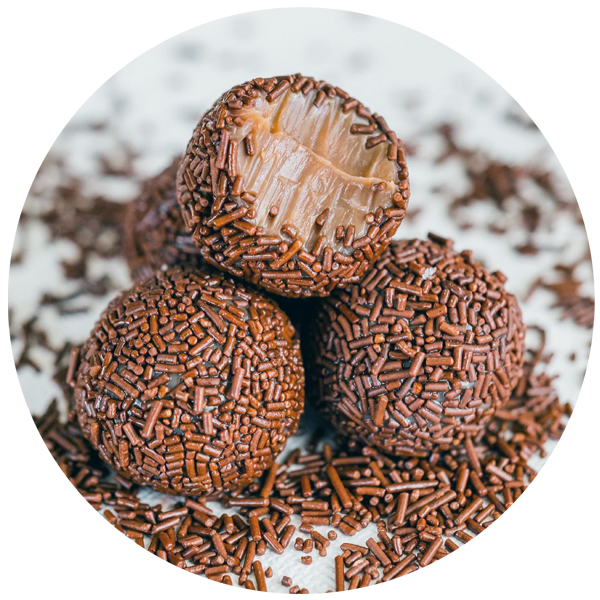 Sweet Kiss Brigadeiro
Founded in 2015
Located on the Country Club Plaza, Sweet Kiss Brigadeiro, Kansas City's first artisanal brigadeiro shop, is a family affair. The popular Brazilian candy is made from sweetened condensed milk, butter, and cocoa powder that's cooked down and rolled into balls before being covered in sprinkles, granulated or powdered sugars, or candies. More important than the wide selection of flavors that Sweet Kiss offers—such as crème brulee, salted caramel, strawberry, pistachio, sweet corn, lemon and many more—is the cultural presence of these sweet treats at all of life's most important events in Brazil, including weddings, birthdays, anniversaries, and baby showers. Regina Antunes and her daughter, Jessica Harris, both from Brazil, started making these famous Brazilian candies to not only honor and remember their own family traditions, but to help others start new ones that include these sentimental and sweet treats.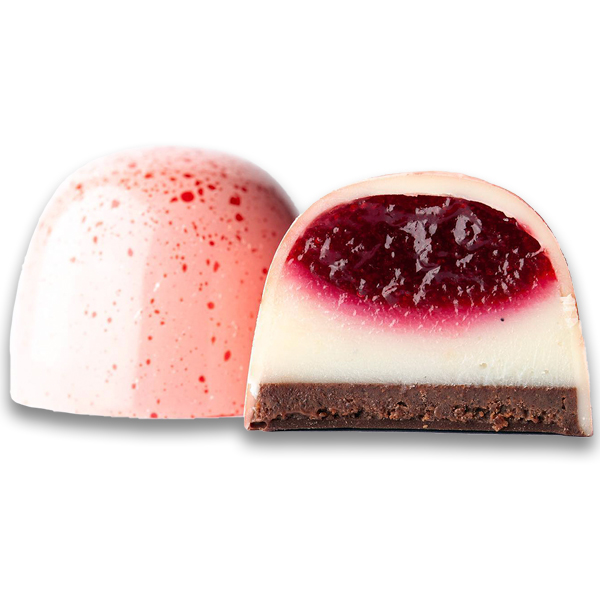 Bliss Chocolatier
Founded in 2020
Bliss Chocolatier may be the newest shop in town, but this chocolate boutique in Blue Springs, Missouri, is already garnering rave reviews for its beautiful hand-painted bonbons filled with layers of familiar flavors, including key lime cheesecake, s'mores, caramel apple, praline, vegan raspberry, and more. Bliss is the creation of the mother/daughter team of Jessica Washburn and Pat Jarstad. As head chocolatier for Bliss, Washburn, who moved to Kansas City from New York during the pandemic, learned how to make chocolates by taking online classes and training with several master chocolatiers to hone her craft. Starting with quality ingredients—sustainably grown couverture chocolate that has a higher percentage of cocoa butter, fresh dairy, perfectly ripe fruits and purées, deeply roasted nuts, and spices—Bliss chocolates taste as good as they look.