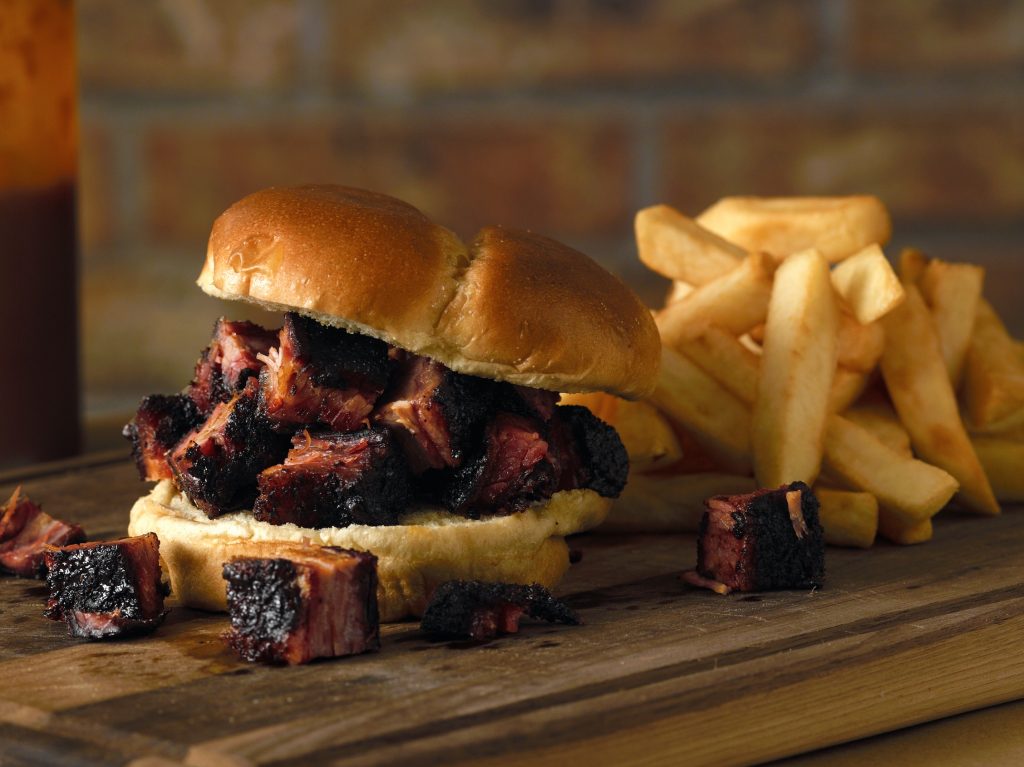 Nearly every food, dish, or dessert has staked claim to its own day. Starting tomorrow, you can add National Burnt Ends Day to that impressive list. September 1, 2021 will mark the inaugural—and now annual—National Burnt Ends Day, celebrating a staple of the Kansas City barbecue culinary scene. (How it wasn't a thing before is a travesty to us!)

The American Royal and Zarda Bar-B-Q (both headquartered in Kansas City) have partnered to create the national food holiday through National Day Calendar, which is the authoritative site for companies, charities, and other groups to register an official National Day.
Everyone agrees, burnt ends are synonymous with our fair city. The beloved, charred, brisket bites were born here—and if you disagree with that statement, be prepared for a fight. The newly proclaimed day ties in nicely with the world's largest barbecue competition, The American Royal World Series of Barbecue, which is happening later next month. "This is the beginning of what we hope becomes a delicious and beloved tradition in Kansas City and across the country," says Kim Palmer, the chief marketing officer for the American Royal. "We plan to expand programming around Burnt Ends Day to include restaurants and organizations nationally, making this an annual day of giving to support our charitable mission."
In the mood to celebrate? Zarda Bar-B-Q, a Kansas City barbecue institution since 1976, will be offering their Limited Reserve, Regular Pork, and the New Apple Harvest Burnt End Sandwiches for $7.99 all day tomorrow, with a portion of the proceeds going back to The American Royal.