Sponsored content: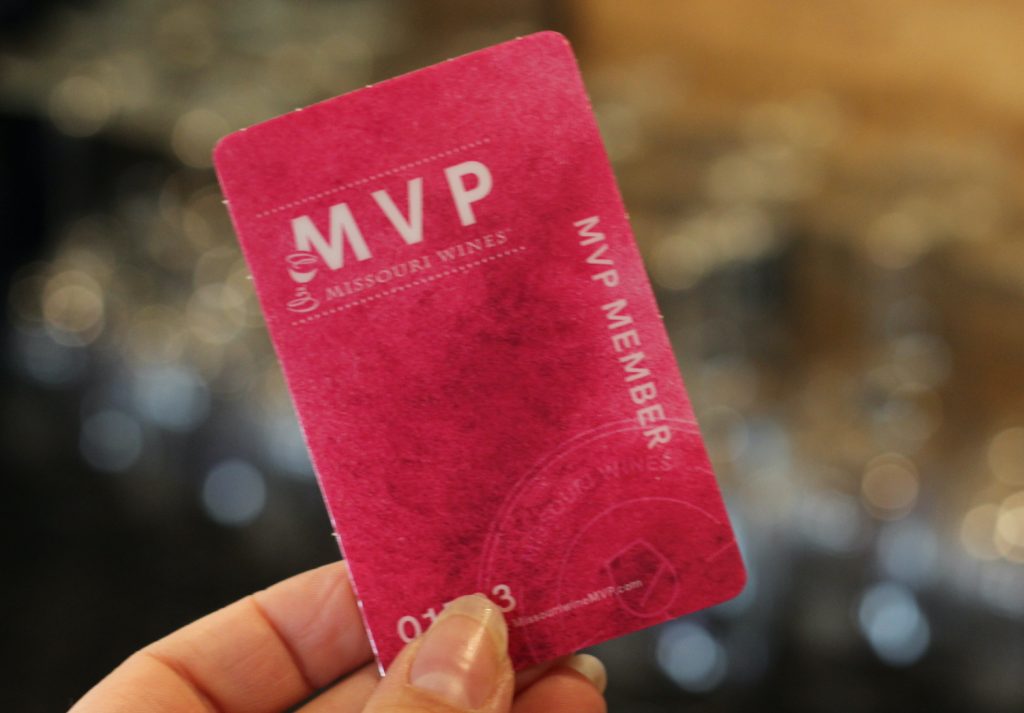 Award-winning wine and stunning views—Missouri wine country has it all. Even better, there's a way to get rewarded simply for exploring new wineries and frequenting your favorites. The Missouri Winery Visitors Program (MVP) encourages members to visit wine country, earn points, and redeem them for exclusive rewards. Are you wondering if this exciting rewards program is right for you? Check out our top five reasons why you should be an MVP: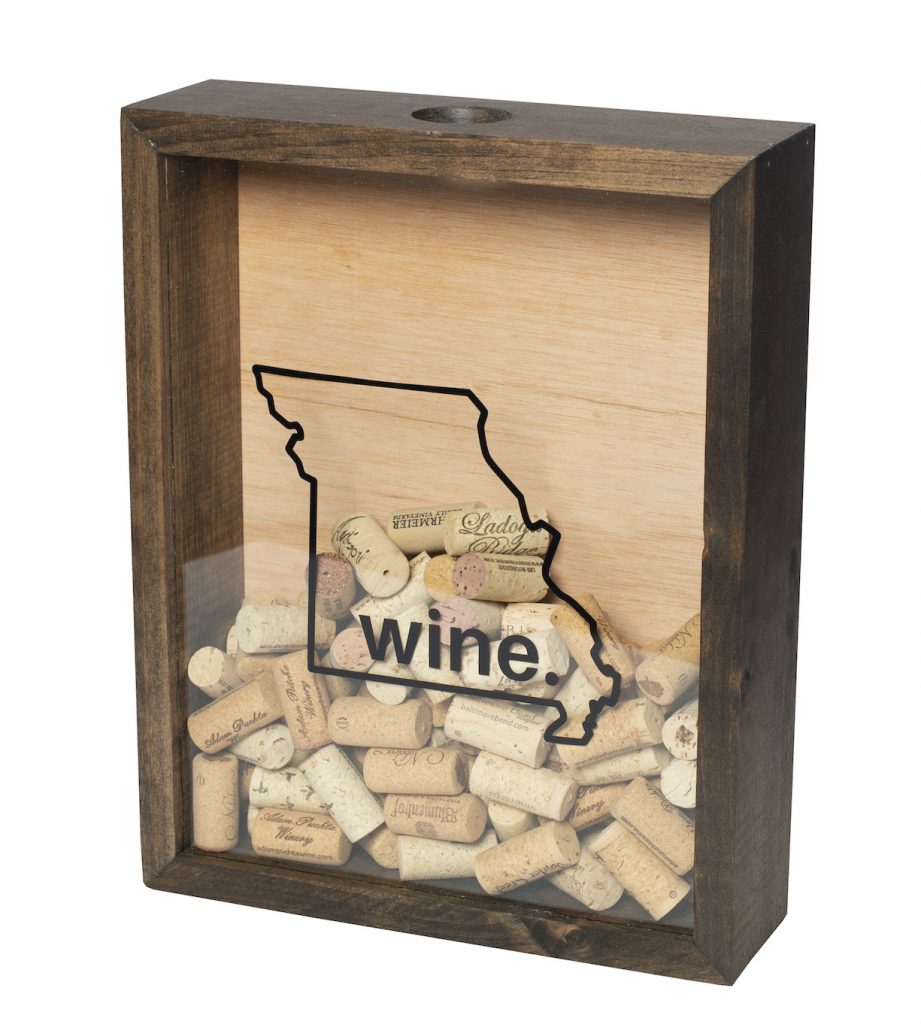 1) No Cost and Easy to Participate
Being an MVP member is completely free and incredibly simple. Signing up online takes about five minutes, and you're ready to go! To participate in the program, simply visit participating wineries and ask for an MVP ticket before departing. Each ticket has a unique alphanumeric code, and those are entered into the easy-to-use MVP website; once you've entered your codes from your tickets, your points start racking up in your online account. For each first-time visit to a winery that participates in MVP, members earn 500 points. Find a winery that you love and want to visit again? Members earn 100 points for their second through tenth visits to the winery, and then earn 10 points for subsequent visits. Even a few visits per weekend will afford you enough points to enter a sweepstakes drawing or redeem a reward.

2) Customizable Experience
After signing up online and receiving your welcome kit, your participation in MVP is completely customizable to your goals and lifestyle. Only have time in your busy schedule for a few wine country trips per year? Your points don't expire until after the program ends, and your account stays active even if you take a short hiatus from visiting wineries. Conversely, if you have a penchant for patronizing wineries as often as possible, MVP allows you to quickly rack up points for visits. Whether you have a goal to visit every winery in Missouri, or simply want to discover the wine culture in your own backyard, MVP rewards you and allows you to unleash your inner explorer.
3) Rewards Galore
As you visit the 100+ wineries that participate in MVP and enter your ticket codes, you'll start to see your points adding up. MVP offers a variety of reward items with a wide range of point values, ensuring that rewards are attainable no matter how frequently you participate in the program. From glassware and wine gadgets to branded gear and winery-donated experiences, members are sure to find rewards they can't live without. Additionally, quarterly sweepstakes are open to members—just 500 points (one first-time visit) secures an entry for a chance to win a themed bundle or access to an excursion or event in wine country.
4) Invaluable Friendships and Connections
Even more valuable than exclusive rewards, MVP members form lifelong connections and develop friendships with fellow Missouri wine lovers during their excursions to wineries. These connections and friendships with other members can lead to wine-tasting groups and wine-country travel partners. Members have also developed connections with tasting room staff and winemakers during their visits to participating wineries, where they've expanded their wine horizons and learned from industry experts.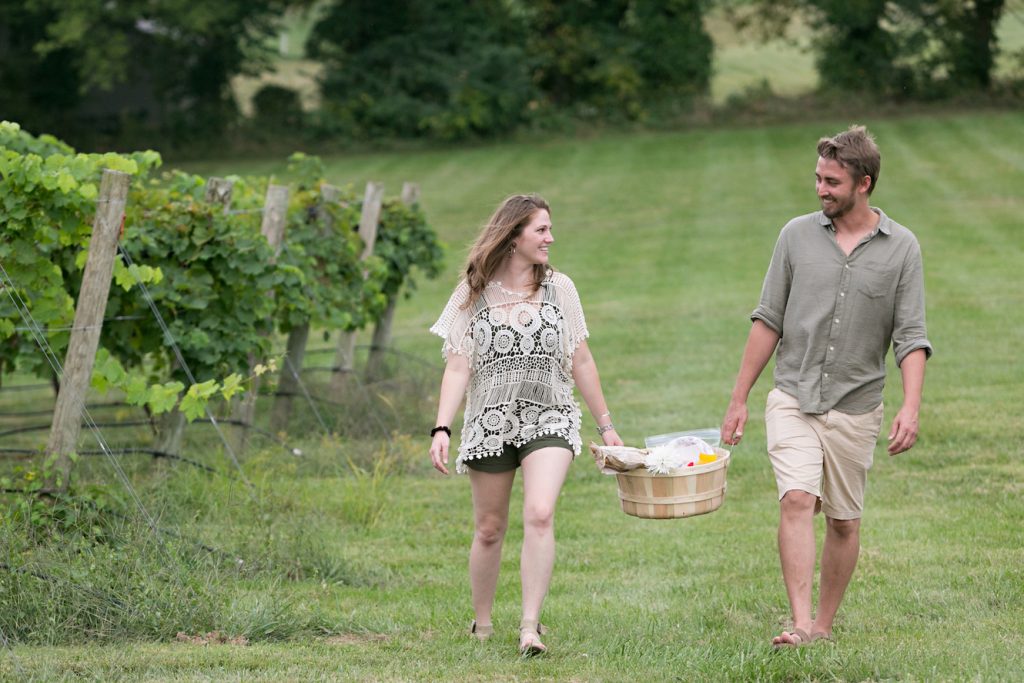 5) Opportunities for Unforgettable Memories
Besides rewards, lifelong friendships and a flexible program to fit your lifestyle, MVP offers members the opportunity to make unforgettable memories in breathtaking wine country. Attending members-only events like the Cellar Master Celebration, partaking in special tastings and dinners with wineries, adventuring to new parts of the Show-Me State—these are just a few examples of the many ways members make memories with their loved ones and fellow wine lovers.
Ready to take the leap and get rewarded for exploring Missouri wineries? Sign up for MVP today and we'll see you in wine country.