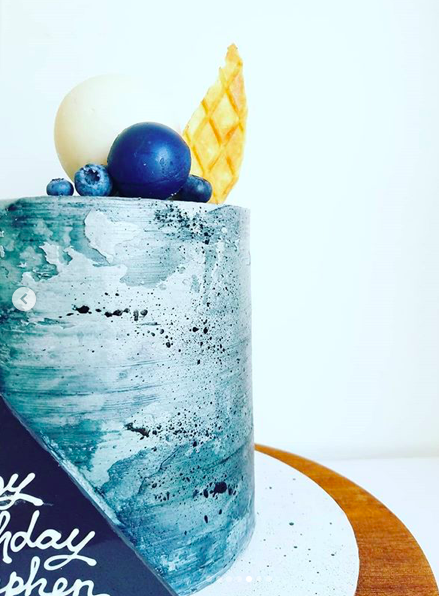 Cake connoisseurs listen up—this one is for you. Up until about ten minutes ago, we had never heard of cake artist Ruth Powell, a self-taught baker from Topeka. But the minute we spied some of her homespun handiwork on Instagram, we were instantly smitten. (Well, that and we have a perpetual sweet tooth. Ahem.) Here's the scoop on how she started Scratch Bakes.
What's your backstory? How did you find your calling in these elaborately decorated cakes?
"For as long as I can remember, I've always had a love for food and being in the kitchen creating something. I'm one of 11 kids—and seven of them are bottomless pits—otherwise known as my brothers. Thus, I got quite a bit of practice in the kitchen growing up.
The first thing I learned how to make was yeast bread at the age of 8. And I've been continually learning new things ever since. When I turned 14, I got my first job at the local Dairy Queen as a cake decorator. I had no idea what I was doing, but I was excited to learn something new.
It's a stress-free outlet—and a chance to express my creative side—one I honestly didn't even know I had. Also, funny thing, I don't even care for cake that much! And I think because of that, I push myself to create cakes that I wouldn't mind enjoying if I had to eat a slice."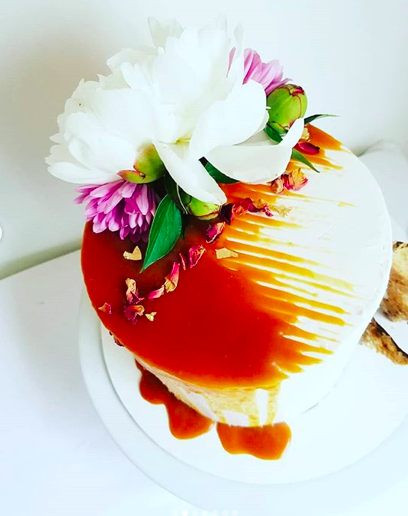 You're self-taught? How is that even possible?
"Other than the basic kitchen skills my mom taught me and an amateur cake decorating class I took back in high school; I am a stubborn go-getter. I've learned how to do things—or how not to do things—simply by trial and error."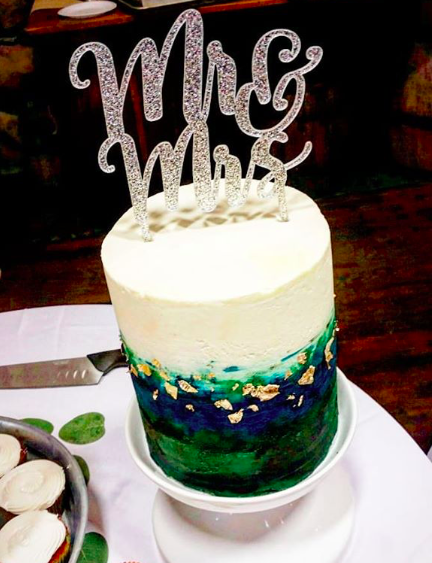 When did you realize—hey, I might be pretty good at this?
"Well, the cake decorating gig sort of fell into my lap as it's the easiest thing for me to attempt while trying to raise three little kids. Since I created an Instagram account to unveil my cakes a little over three years ago—and also word of mouth—I've nearly doubled or even tripled my business. I guess people like cake?"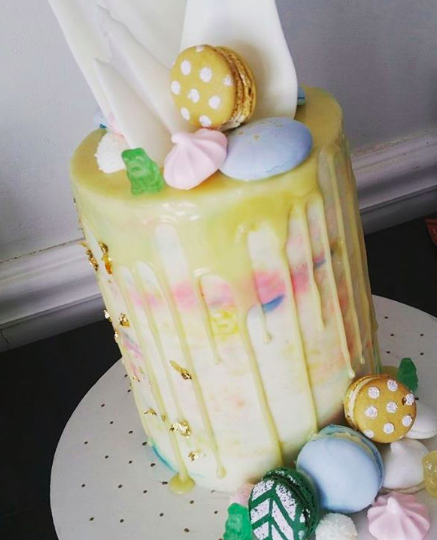 'Fess up—are they pretty tasty or just pretty?
"My motto is flavor first, design second."
'Fess up again—do you have a favorite cake/frosting combo? Why?
"If I had to choose, I'd go with a salty and sweet combination. I adore finding ways to sneak savory items into sweets."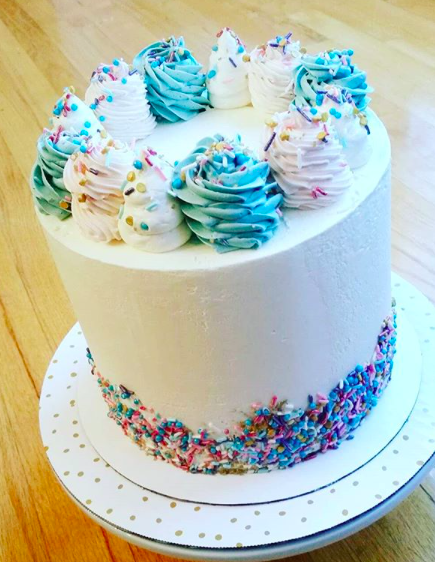 What's next? Will we see you on a reality baking show?
"Ha, I'm not sure I'm cut out for a baking show, but never say never, right?"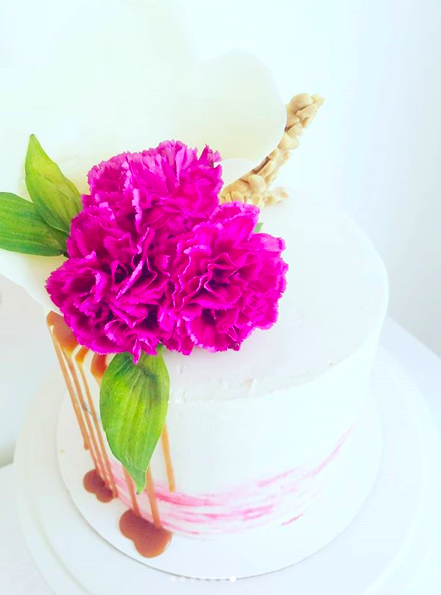 How can people order your confections?
"For now, email me with a request along with your contact info and I'll be sure to get back in touch. {rpowell00@cox.net} If you want to browse or get an idea of what I offer, feel free to check out my Instagram handle."