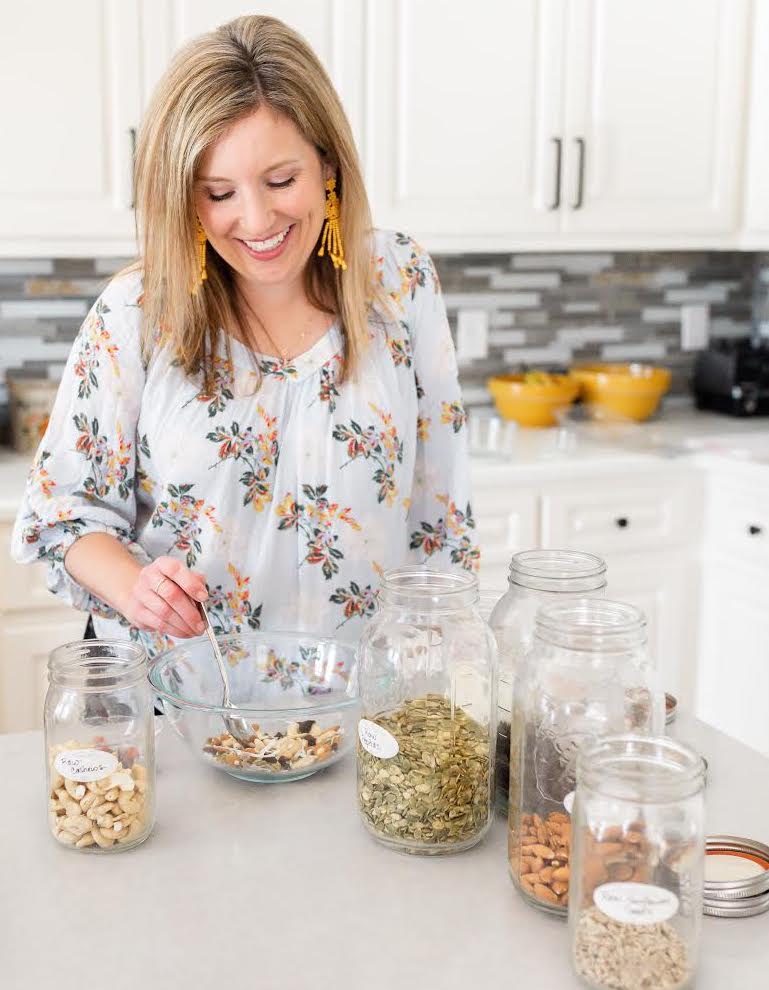 Baker Erica Pivinski says her new business, A&G Granola in the Raw, was born out of necessity. Every time she'd visit a grocery store, she found herself "desperate to find a nutrient-dense, healthy cereal option that wasn't filled with additives or sugar," she says. "So I decided to create my own."
After plenty of trial-and-error (and mandatory taste-testing from her hungry kids), Pivinski came up with a couple of products that offer healthy alternatives to sugar-laden cereals. "I want this to be a snack or part of a meal that you can feel good about serving to your family," she says. We caught up with Pivinski to find out more.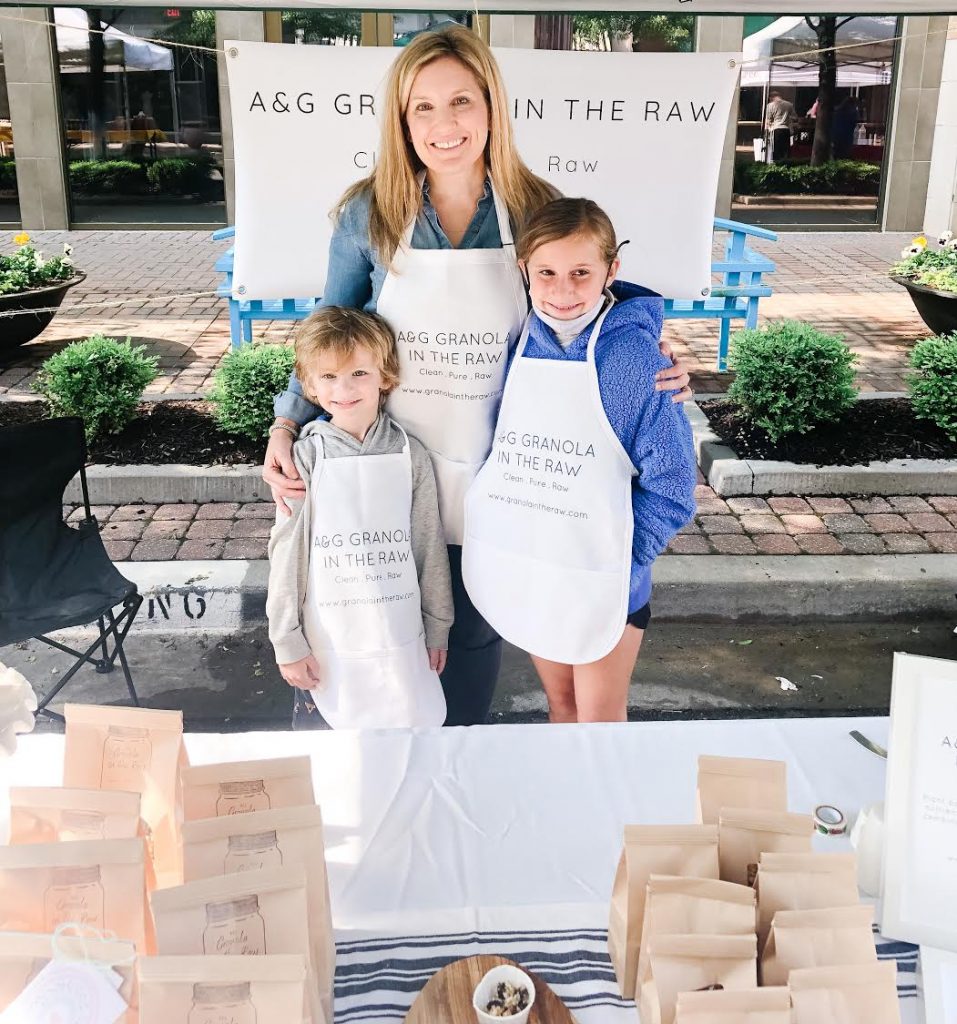 Tell me about A&G Granola's early days. You started small in 2020, yes?
"I have always loved to cook, even when I was a small child. The kitchen has always been my happy place. Now that I have two kids, being in the kitchen, cooking and creating with them, is one of my favorite things to do.
My son is a super picky eater who loves to eat cereal (in particular granola) and snacks. I began A&G Granola in the Raw with my kiddos at heart and my clean-eating food philosophy in mind. I wanted both my kids represented in the product name. The 'A' is for my daughter, Addie, and the 'G' is for my son, Grayson.
A&G Granola in the Raw is created from scratch and made in small batches. It's made with a combination of organic and raw ingredients and has zero additives or refined sugar.
I began offering A&G Granola in the Raw for purchase to friends in 2020 and through word of mouth and recommendations, it grew from there."
Tell me a bit about your product line—and what it brings to the table?
"My granola is plant-based, made of nuts and seeds. The thing I love most is the versatility of how you can enjoy it. It's perfect with yogurt and berries as a parfait, tossed in a bowl with your favorite milk as a cereal, or as a salad topping for a bit of texture and crunch.
Plus, it goes great on a charcuterie board, or as a lot of my customers tell me, straight from the bag by the handfuls!"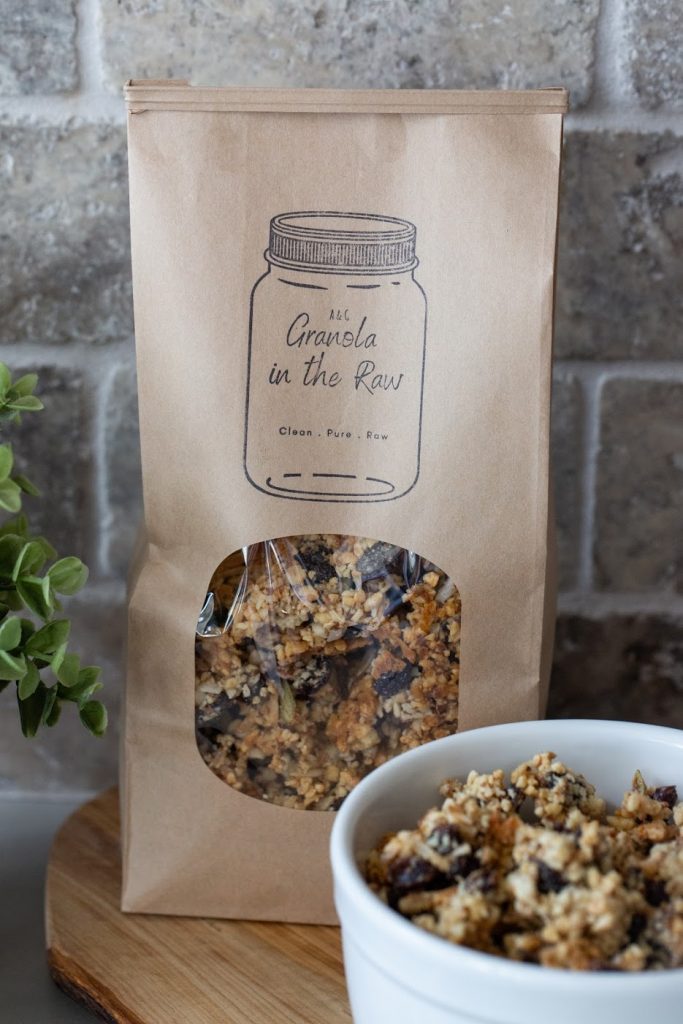 What sets your granola apart?
"There are no oats in A&G Granola in the Raw, which is a typical filler in most granolas you see on the market today. And—absolutely no junk! You won't find dyes, artificial ingredients, refined sugar or GMOs.  It's also gluten, dairy, peanut and grain-free, made from clean, pure and raw ingredients."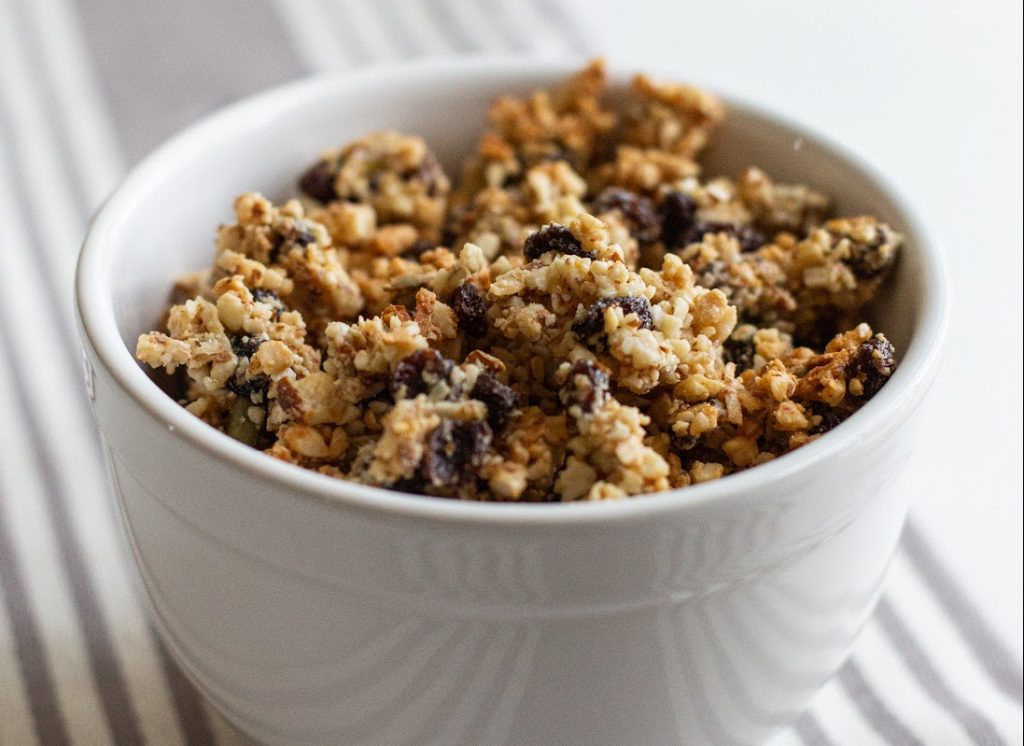 Any particular favorites we simply must try?
"As of now I offer one original flavor and a special holiday mix in December. I also create and offer gift bags to celebrate holidays and events, such as Valentine's Day, Mother's Day, Father's Day, etc. This seasonal packaging makes A&G Granola a ready-to-go gift. A standard 10-ounce bag is $10, and mini 5-ounce bags are $5."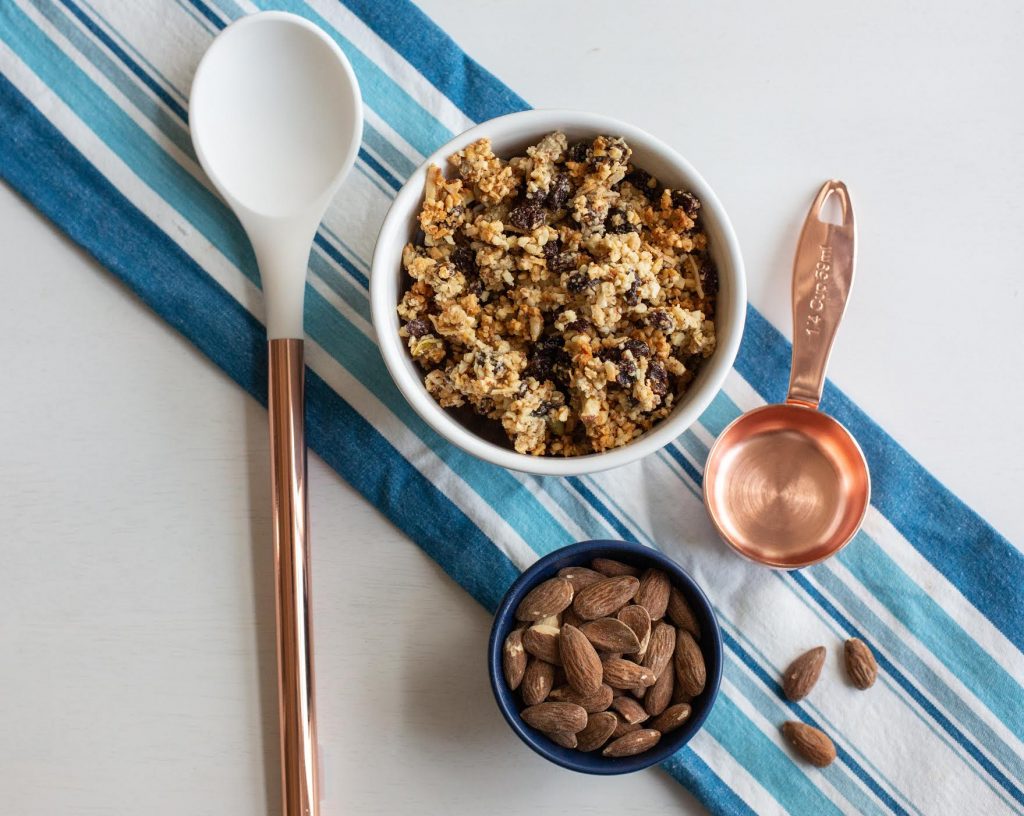 And your company has a philanthropic component, right?
"I am so grateful for this opportunity and for the love and support of Kansas Citians! Giving back to the local community and teaching my kids how to give back is so important to me. There are so many amazing organizations right here in our backyard that need our love and support.
Granola for Good is a way that I can give back to others. We have donated A&G Granola in the Raw to local teachers for their hard and selfless work during the 2020-2021 school year, and most recently the homeless community through Care Beyond the Boulevard. We are always looking at different organizations and opportunities to share A&G Granola in the Raw with so we can spread the love throughout our community."
Where can people find you?
You can order from my website www.granolaintheraw.com, and follow me on IG and FB. You can also find me on select dates at the Park Place Farmers Market in Leawood—June 26th, July 10th, August 14th, and September 25th.
I have a few things up my sleeve, so be sure to follow me to keep in the know.