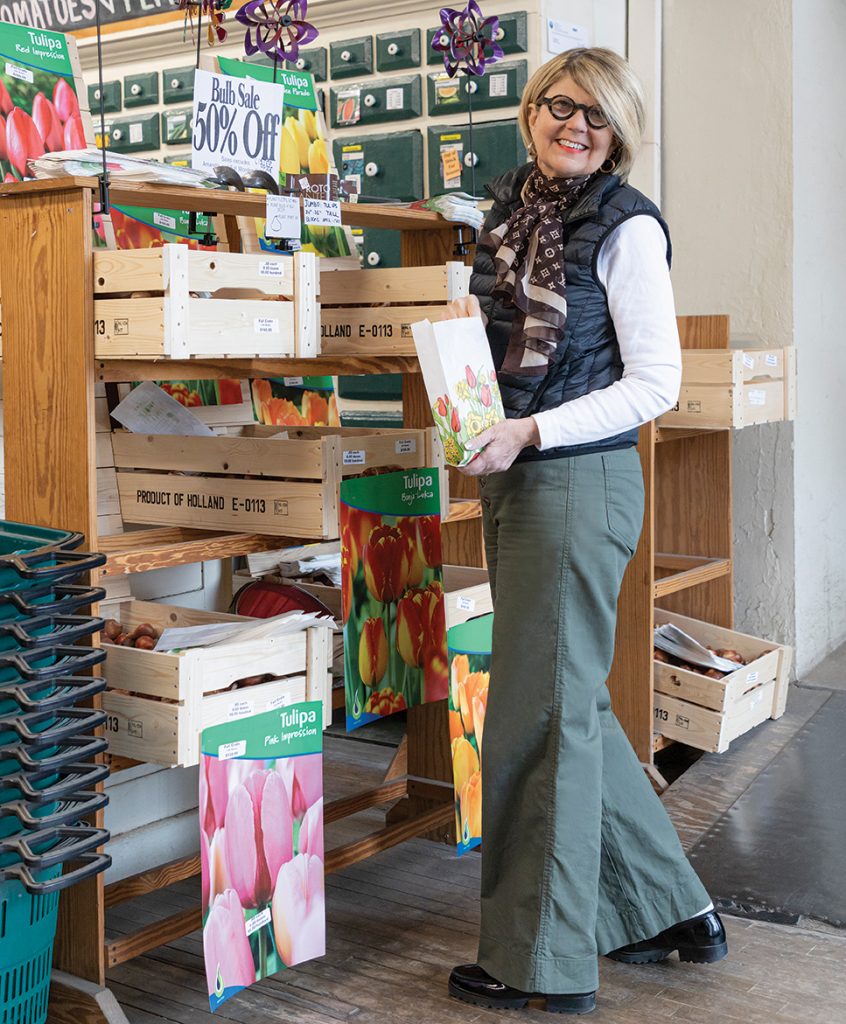 I am so prepared for the holidays this year. I have all of my gifts purchased and wrapped. Christmas cards: written, stamped, and ready to mail. And I can't wait to get my hands on that tree!
Not.
I am never ready for the holiday season when it hits, and I love to kvetch about all the obligations attached. But I do adore this time of year, don't you? To me, the holidays are the best part of the year, and the parties are the best part of the holidays. I hope you are planning to have one this year, whether you invite me or not.
Whatever kind of party you are planning, just for you, I have boiled down all of my party-giving advice and condensed it into ten commandments.
Thou Shalt Not Covet Thy Neighbor's Party Budget
You may have friends or neighbors who live in huge, gorgeous homes and entertain lavishly. They are the exception. Almost everybody has a limited budget. You don't need a fancy backdrop to have friends truly enjoy themselves under your roof.
Your gathering should not be an imitation of anyone else's. I'm not saying you need to be startlingly original, only that you have a party that is true to you and your home, however quirky or modest or grand. If you are having a crowd over, email me and I will send you my column about Feeding the Multitudes, with practical tips about serving a large group with style.
Let There Be Music at Thy Party
I know, I know, on this topic I am like a bulldog with a porkchop. But it mystifies me how many people omit music from their parties, even folks who have perfectly good sound systems. At any gathering, music adds joy, energy, soul. Get thee to Target, if you must, and buy $25 speakers to attach to your laptop, then go to Spotify or Pandora.com; you'll find every kind of music you can dream of, including holiday music. Or email me and I will send you my list of top five CDs for holiday parties
But if you have the means to arrange for live music, do so. Having a live musician (or two or three) heightens the sense of festivity and shows great generosity of spirit on your part.
Thou Shalt Make Thy Home Cozy and Inviting
It's during the holidays when many of our homes look their best, all dolled up for the season. Create extra ambience indoors by following my lighting tips (opposite). Burn a good scented candle—my holiday favorite is Pickwick's Mahomes for the Holidays—in your entrance area so it smells divine when people walk in the door. Amaryllis bulbs or paperwhites (Planters Seed Co. at 513 Walnut St. has some of the best bulbs in town) in a simple terracotta pot look elegant on a sideboard or coffee table, as does a bowl full of pomegranates or a basket of polished apples and spruce twigs. When it comes to welcoming touches, a blazing fireplace trumps everything.
Thou Shalt Really Try Not to Serve Holiday Cheer Out of Plastic
Do your best to avoid using plastic glasses to serve beverages, especially wine. Plastic makes any wine taste cheap. Renting glassware is better for the planet, affordable (especially if you pick it up and drop it off yourself), and easy—all you have to do is plop the glassware, unwashed, back into its rental carton. Have twice as many glasses on hand as guests.
If you can't manage to have real glassware, have the party anyway.
Thou Shalt Not Be Seen Working too Hard
For any party, arrange as much as possible in advance, or if budget allows, hire staff, so you don't have to work during the party. It is the buzzkill of all buzzkills to see the host toiling in front of his guests. On party day, manage your time carefully and avoid going down any little bunny trails unrelated to party prep.
For holiday dinner parties, I have some tried-and-true make-ahead main courses, such as smoked salmon lasagna, brisket with prunes, or King Ranch Chicken Casserole (food snobs beware: that last one calls for canned soup.) Email me and I will send them to you.
Thou Shalt Limit Thy Cocktail Party to Two Hours
There's a reason the quintessential cocktail party invitation is for two hours. Stretch it out longer and you won't get that critical mass that makes a cocktail party fun. If you think your house is too small, it's probably not—you want your cocktail party crowded. People like to walk into a party that looks oversold.
At a cocktail party (as distinct from a cocktail buffet or an open house) it's best to serve finger food. Email me and I'll send you a collection of recipes for fabulous, make-ahead cocktail party food.
Thou Shalt Be Thoughtful of Thy Thirsty Guests
Place the bar(s) where you want guests to congregate but make it easy for them to get a drink the minute they arrive. Consider having someone greet them with a tray full of prepared drinks—prosecco or Champagne is lovely. Or mix a special drink in quantity. Here's a very simple holiday crowd pleaser: one part cranberry juice, one part Fresca and one part vodka served over ice with a lime wedge. Always have appealing options for the designated drivers. Buy plenty of ice, one pound per guest.
Thou Shalt Not Obsess About Perfection
Voltaire's observation that "the perfect is the enemy of the good" is certainly relevant to party-giving. Nobody expects your party to be perfect. Give yourself permission to use a caterer, or serve takeout or something store bought, if pressed for time. Your guests won't care if you didn't make it yourself, as long as it looks and tastes good.
Thou Shalt Greet Thy Guests With the Mightiest of Enthusiasm
The way you greet your guests sets the tone for the party. Greet each guest individually as though you have been counting the minutes until they arrive, and now that they're here, the party can really begin.
And Finally, Thou Shalt Summon an Uber for Overserved Friends
There's nothing hospitable about letting a guest drive home drunk. Get an Uber, Lyft or Z-Trip—or call a cab service. I have some friends who hire a driver to take people home after their New Year's Eve party. Now that's the holiday spirit!
---

Create the Light Fantastic
Soft, flattering lighting is a key ingredient in the success of any party. The right lighting can transform a humble home into a soigné venue where everyone looks glamorous. I offer these tips for creating a romantically lit backdrop for your holiday party:
Turn off bright overheads or soften them with a dimmer.

Put 15-watt bulbs in all of your lamps. Bar and buffet areas should have a little extra light so guests can serve themselves without spilling or breaking anything.

Place votive candles in loose clusters on tables, buffets, mantels, and windowsills. Groupings of different-sized pillar candles also can be dramatic. As a rule, the more candles the better. Just don't put them where they're likely to be jostled or knocked over by guests.

Place candles near reflective surfaces, such as mirrors and windows (without curtains) where their glow will be doubled.
---
Email me with your entertaining questions, dilemmas, or triumphs at mjackson@inkansascity.com