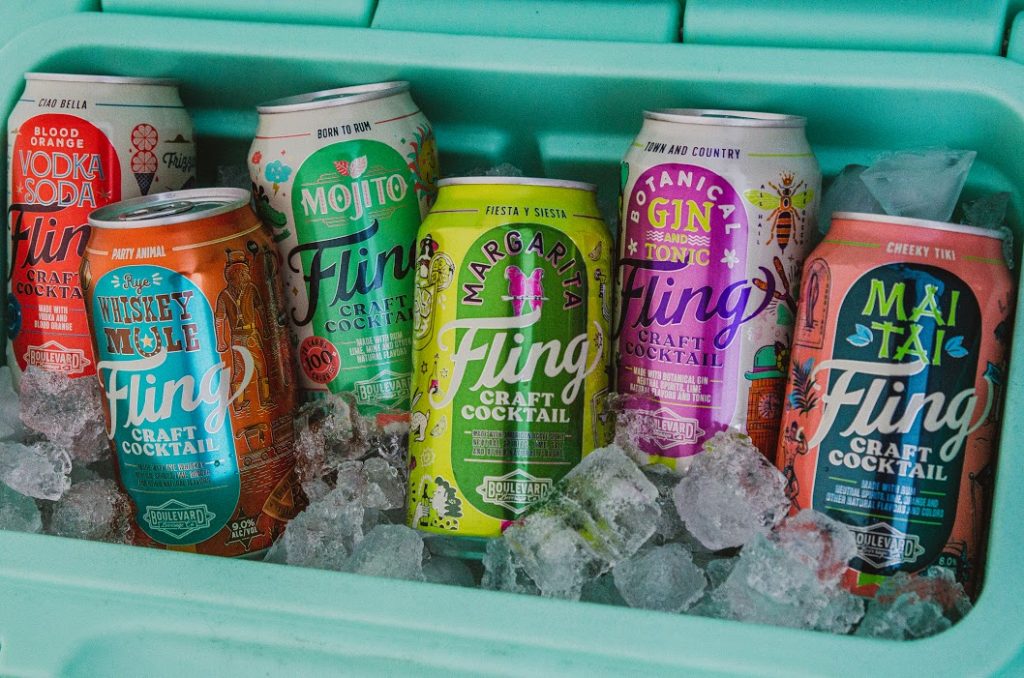 Boulevard Brewing Company has been crafting fine beer in Kansas City for more than 30 years, but a couple of years ago they got a thirst for something a little different. A passion for flavor development and a state-of-the-art canning line led to the introduction of Fling Craft Cocktails, the first project from Boulevard Beverage Company, Boulevard's outlet for tasty projects beyond beer.
Fling Craft Cocktails are ready-to-enjoy canned cocktails, made with real spirits and ready for adventure. While their original Gin and Tonic has been a crowd favorite during Dry Gin-uary, it's received a refresh for 2021. Introducing their Fling Botanical Gin and Tonic—which is lighter, brighter, and full of flavor, says Ali Bush, brand manager Boulevard Beverage Company. "Fling has given us the opportunity to work with some fantastic local distillery partners and offer well-crafted, classic cocktails that are ready to enjoy with the simple crack of a can. We are all about ditching the extra effort!" she says.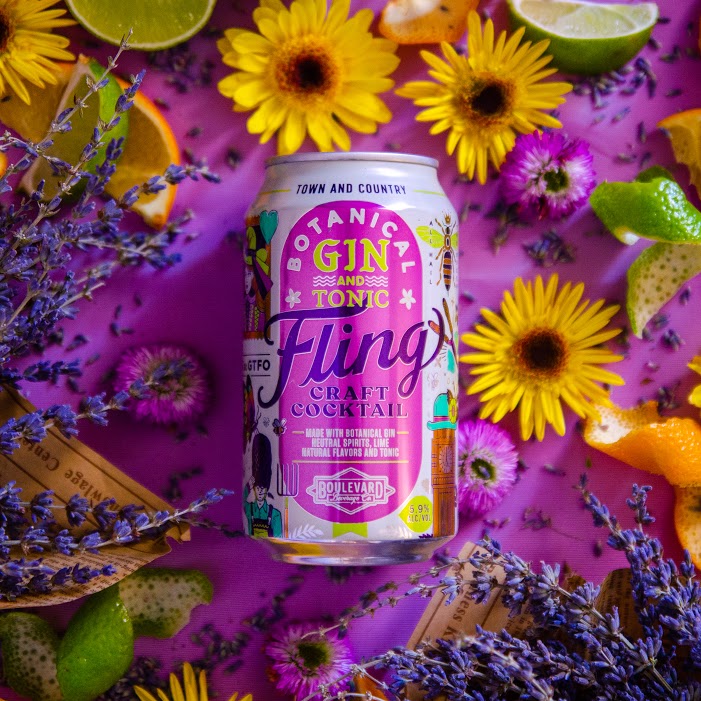 Bursting with floral aromas, Builders Botanical Gin (from local partner Restless Spirits) pairs perfectly with tonic, lime, and a touch of lavender for a modern take on a timeless classic. Plus, with only 120 calories per can, 3 grams carbs and 0 grams sugar, you'll have zero guilt. (4-packs of 12-ounce cans are $9.99.)
Want to know more? Click here for more info: boulevard.com/fling or follow Fling at @flingcocktails and Boulevard's other offerings at @boulevard_beer.